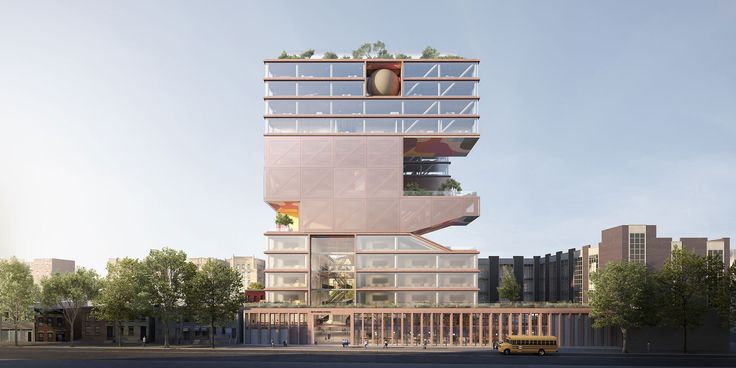 In order to relieve a
school overcrowding crisis
, a number of schools have risen around the city in recent years, at the behest of both public and private organizations. Most new facilities feature contemporary perks such as environmentally-friendly construction and spacious amenities, yet ODA's concept for the
Beth Rivka School
expansion in Brooklyn boldly reinvents urban educational space by rethinking the basic approach to spatial arrangement and function integration.
The premise of the problem is clear to every person that has lived in a dense city, whether consciously or not. A low-rise school crams much square footage onto a limited footprint, leaving little outdoor space for assembly, play, or even sunlight supply. On the other hand, a standard high-rise facility opens up precious ground space, yet also forces students to trudge long treks up and down stairs without taking much advantage of creative formal approaches, aside from an occasional roof playground.
The team at ODA Architects, led by Eran Chen, Jean Baptiste Berteloot, and Boliang Pan, combines the strengths of both approaches with a 14-story, 213,000-square-foot facility adjacent to the existing all-girls school at 470 Lefferts Avenue in Prospect Lefferts Gardens. The robust, geometrically-rigorous structure effectively functions as three separate structures stacked upon one another. A vertical stacking of a high school, community center, and pre-k at the top each function as distinct, "traditionally-sized" facilities where users traverse across just a few floors throughout the day. "Every element stands on its own merits and could function independently in a traditional horizontal composition," the
architect description
underscores the concept.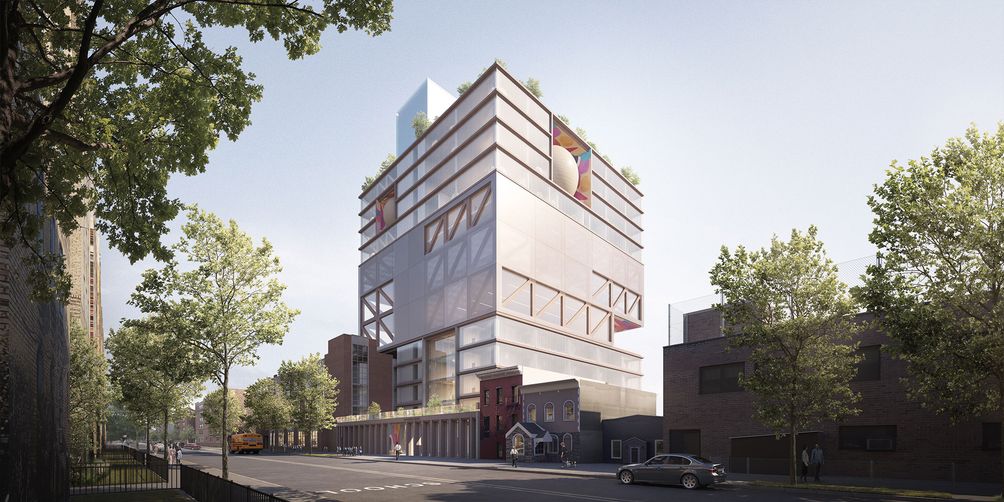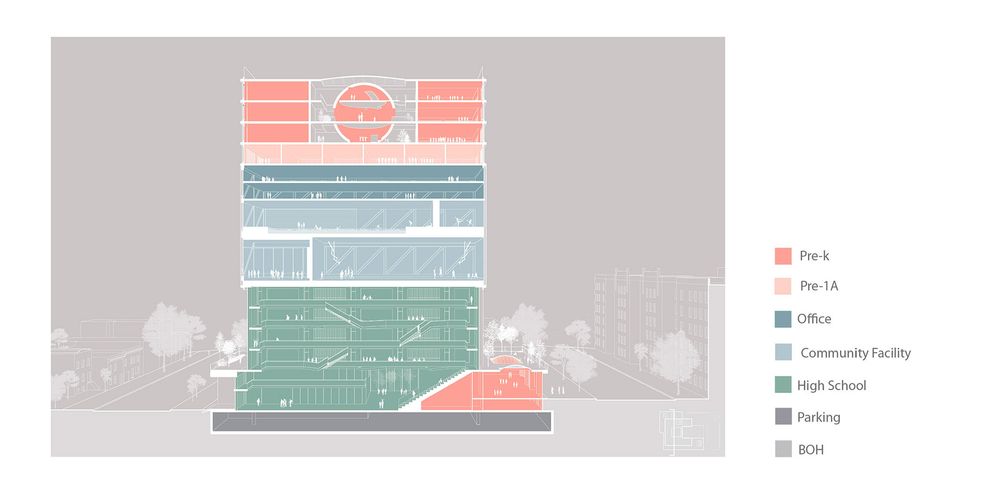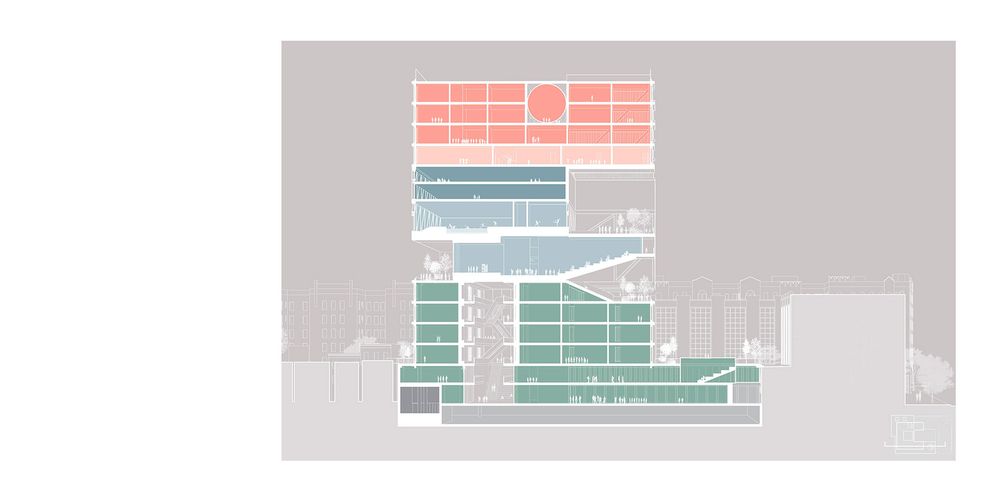 The new building nestles next to the existing L-shaped school, completing the enclosure for the existing courtyard, beneath which two levels will extend. The high school spans the lower six floors; above, a dramatic cantilever juts out over the courtyard, creating ample floor space on the upper floors without compromising the school yard. The dramatic angled trusses double as support for the massive structure and as enclosure for tall-ceiled interiors for a multi-level community facility with a pool, solarium, workout rooms, an auditorium, and two office floors reserved for nonprofit organizations. The facility nestles strategically between the high school below and the pre-k above, offering equal access to both.
The pre-k at the top levels, accessible from the ground via a dedicated lobby with oversized elevators, offers a 30-classroom facility organized around a sunlit atrium with whimsical decor. A spacious sky garden spans the roof)and offers ample space for the pre-k kids, yet a multitude of smaller gardens and terraces, notched into the building facade, provide supplementary outdoor space throughout.
It takes a creative mind to design a dramatic-looking piece of architecture. However, when architects employ a holistic approach that meets the needs of complex program, provides height and density without sacrificing light and open space, creatively addresses engineering challenges, and creates engaging space that sparks the imaginations young and old alike, enduring and meaningful architecture emerges as a natural result.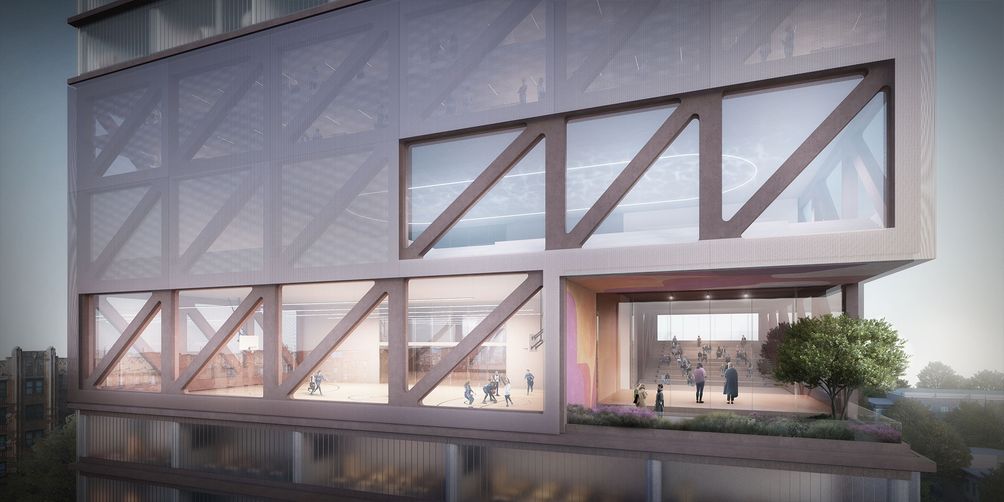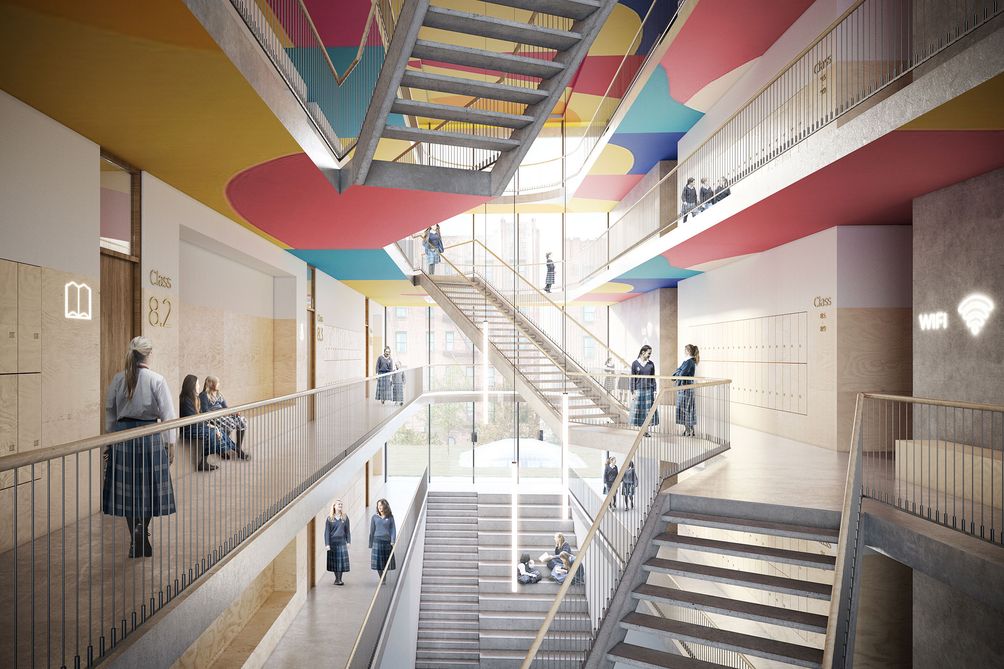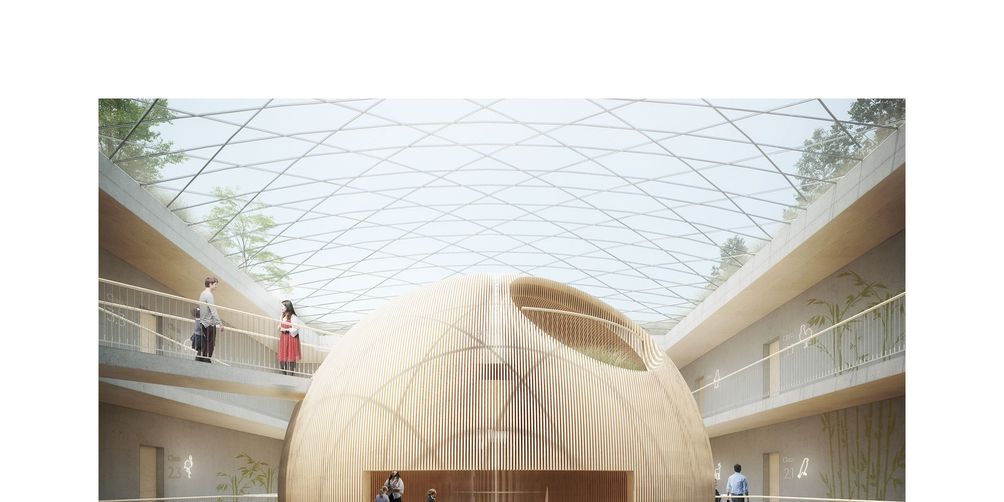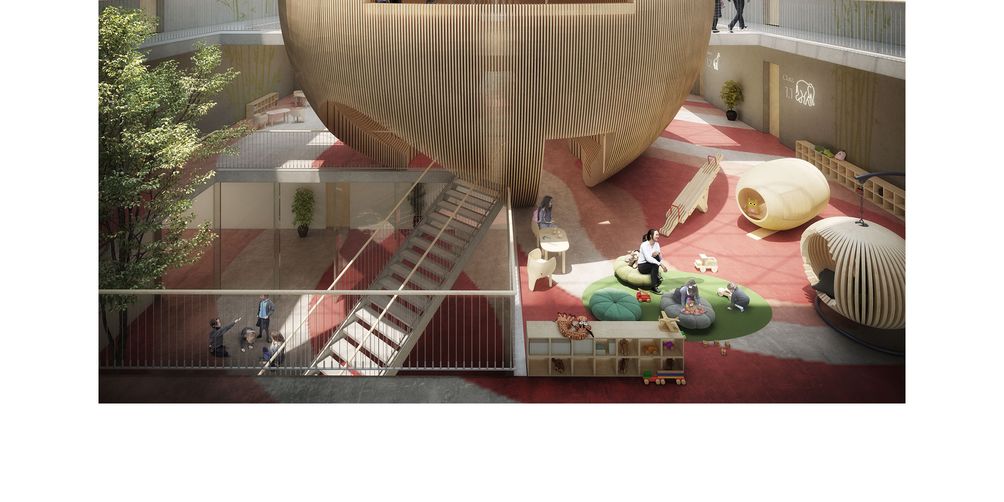 Additional Info About the Building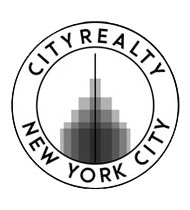 Content & Research Manager
Vitali Ogorodnikov
Get the latest updates!
Before you leave,
sign up for insider access
to the latest listings.
It's 100% free!