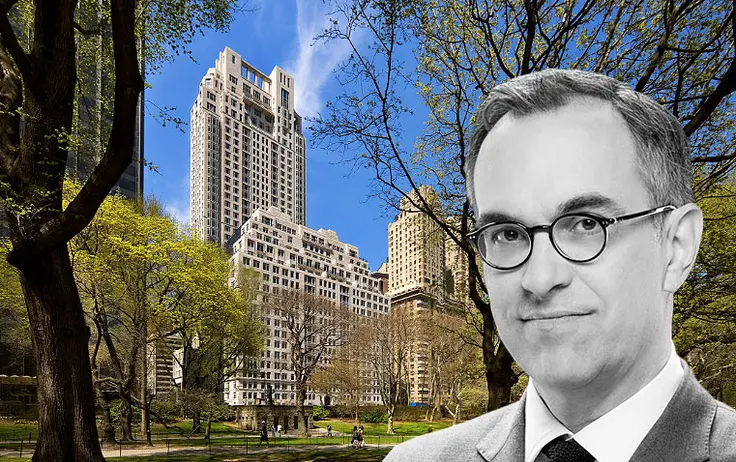 Robert A.M. Stern famously declared, "a building should not look like Lady Gaga." But clearly
15 Central Park West
was designed to meet her every need.
Robert A.M. Stern Architects
(RAMSA) Partner,
Paul Whalen
says, to this day, he receives letters from 15 Central Park West residents saying, "When I first moved in, I knew it would be an amazing building but I keep discovering qualities of the building I didn't understand or realize. It takes years to fully appreciate living here."
The building has attracted the top of the top 1 percent around the world and now not only do developers want their own version of 15 Central Park West but RAMSA has taken the most successful parts of the building and implemented it in their work since.
The spectacular amenities of 15 Central Park West range from its private 60-seat restaurant to the paparazzi-avoiding entrance (motor court) and the sunlit 75-foot lap pool to almost 30 staff apartments.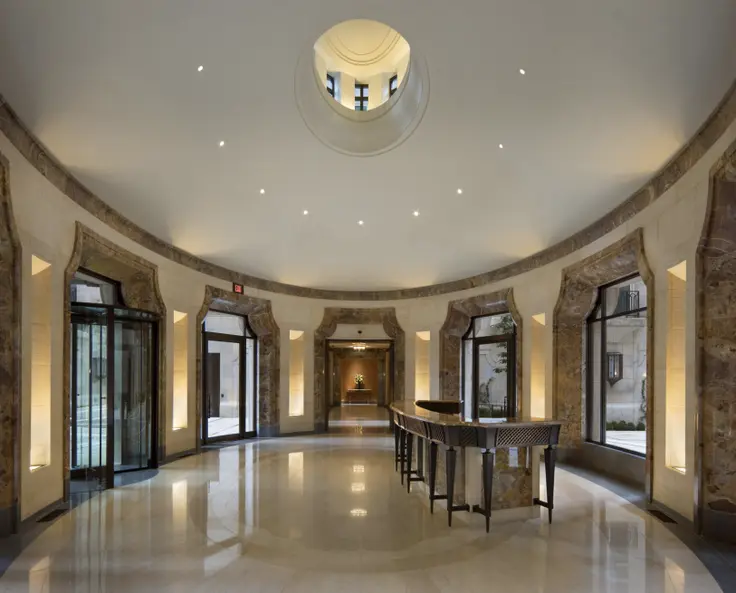 Enlarge Image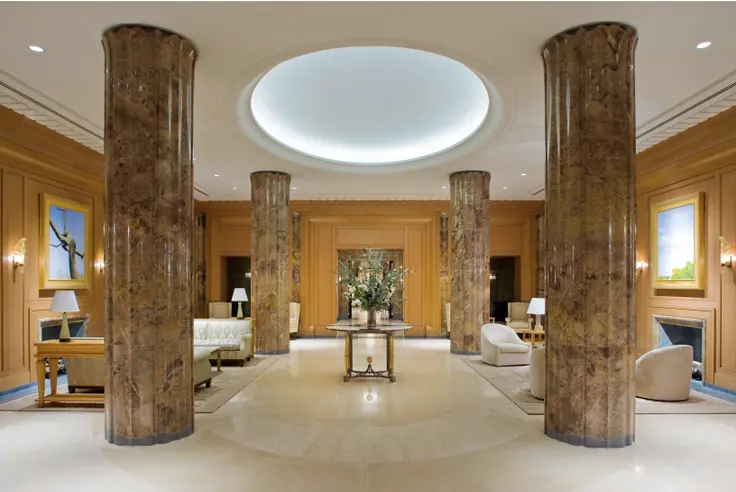 Enlarge Image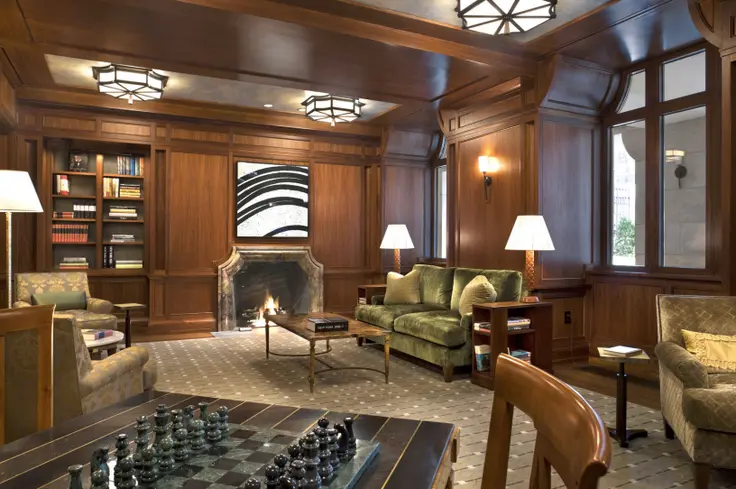 Enlarge Image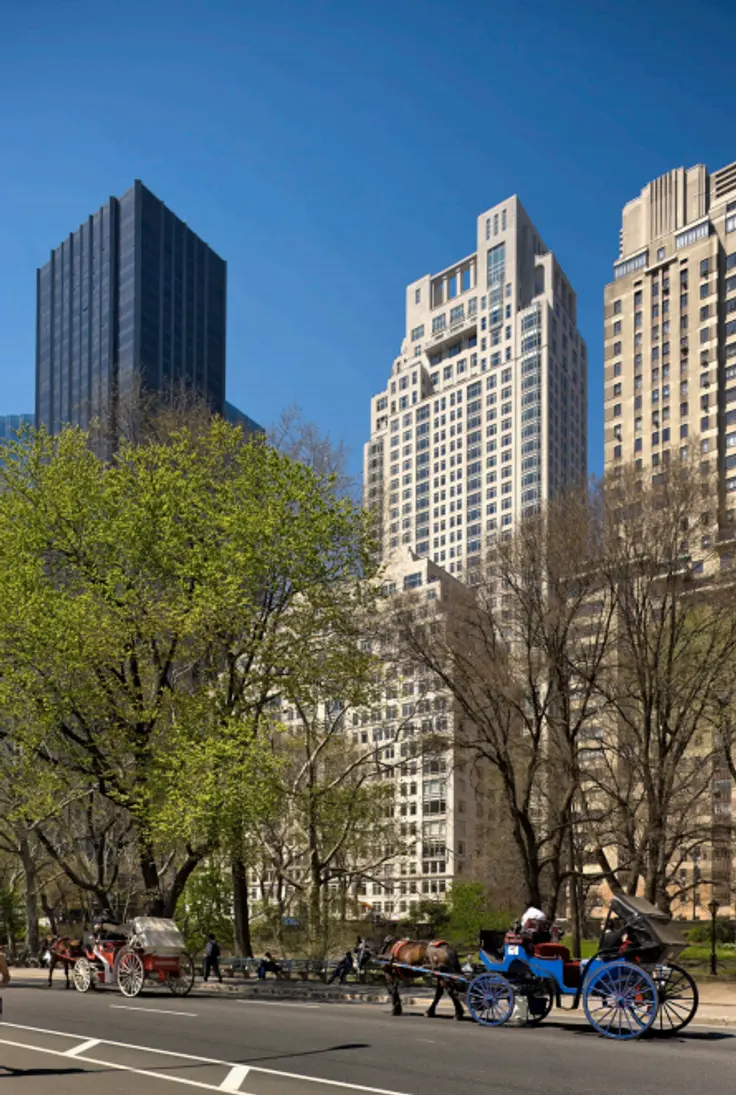 Enlarge Image
The spectacular amenities of 15 Central Park West range from its private 60-seat restaurant to the paparazzi-avoiding entrance and the sunlit 75-foot lap pool to almost 30 staff apartments.
Michael Gross, author of
House of Outrageous Fortune: Fifteen Central Park West, the World's Most Powerful Address
, thinks 15 Central Park West's success goes way beyond the building's amenities stating, "The key to the success of the building is the fact that it synthesizes the best of of 20th century co-ops with the convenience of 21st century condos. It is not the amenities that set it apart from a cruddy, glass Extell tower, it's the aesthetic."
Paul Whalen has a hard time containing his excitement for 15 Central Park West. In addition to being proud of the buildings RAMSA designs, he is most proud of the part those buildings play as urbanists bringing people back to living in sustainable cities.
CityRealty recently interviewed Paul Whalen to try to uncover what makes 15 Central Park West so special and how their other commissions are trying to replicate it.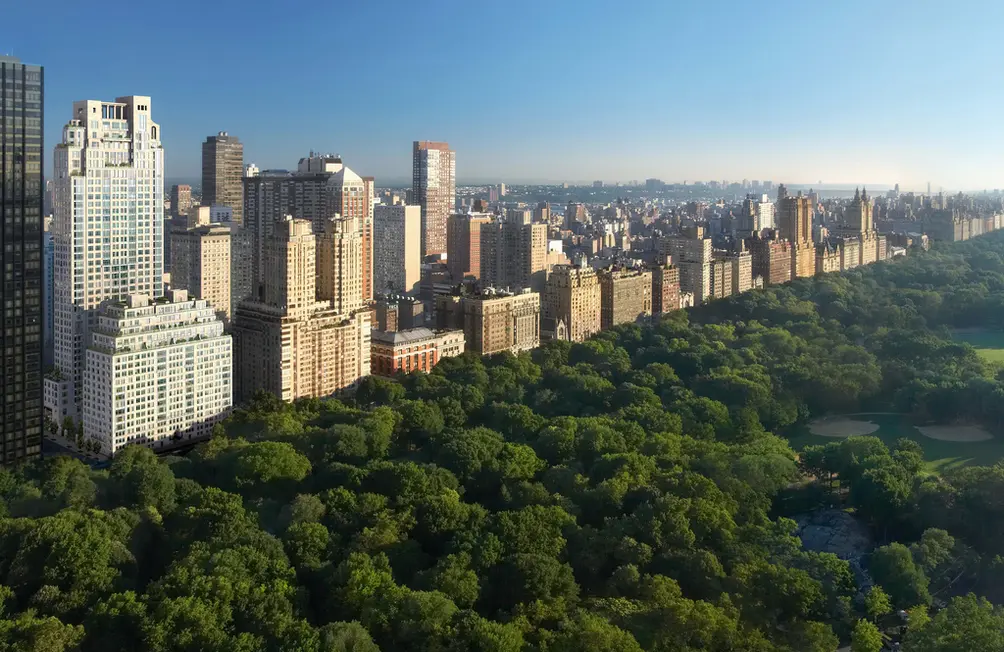 What one thing you would attribute the enormous success of 15 Central Park West to?
There's not one thing. It's just a whole bunch of things came together in a way that hadn't happened for a very long time. Things like having an entire block on Central Park, clients who realized how important the site was, who were willing to shoot for the moon and who developed a building at a level of luxury that New York hadn't seen in a very long time. We had a wonderful relationship with the developers, the Zeckendorfs, and our goals were aligned for this building. We all agreed the premise of the building was to look like a great, New York, pre-war building. We would take those brilliant designs, build on them and update them for modern living. And, it also happened that the market was extraordinary at the time.

Beyond that, it's the beauty of the design. People look at it and think it's a beautiful building. It's an updated classic but it also has it's own expression, like larger windows and grander gestures. The beautiful limestone really makes this building stand out. There hadn't been residential limestone building built in New York since before World War II. The only other limestone building was the Four Seasons Hotel. Moreover, what's really interesting about our use of limestone on 15 Central Park West was that the entire building is covered in limestone. In most pre-war buildings, limestone was only used on the major facades. The facades facing the alleys were covered in brick.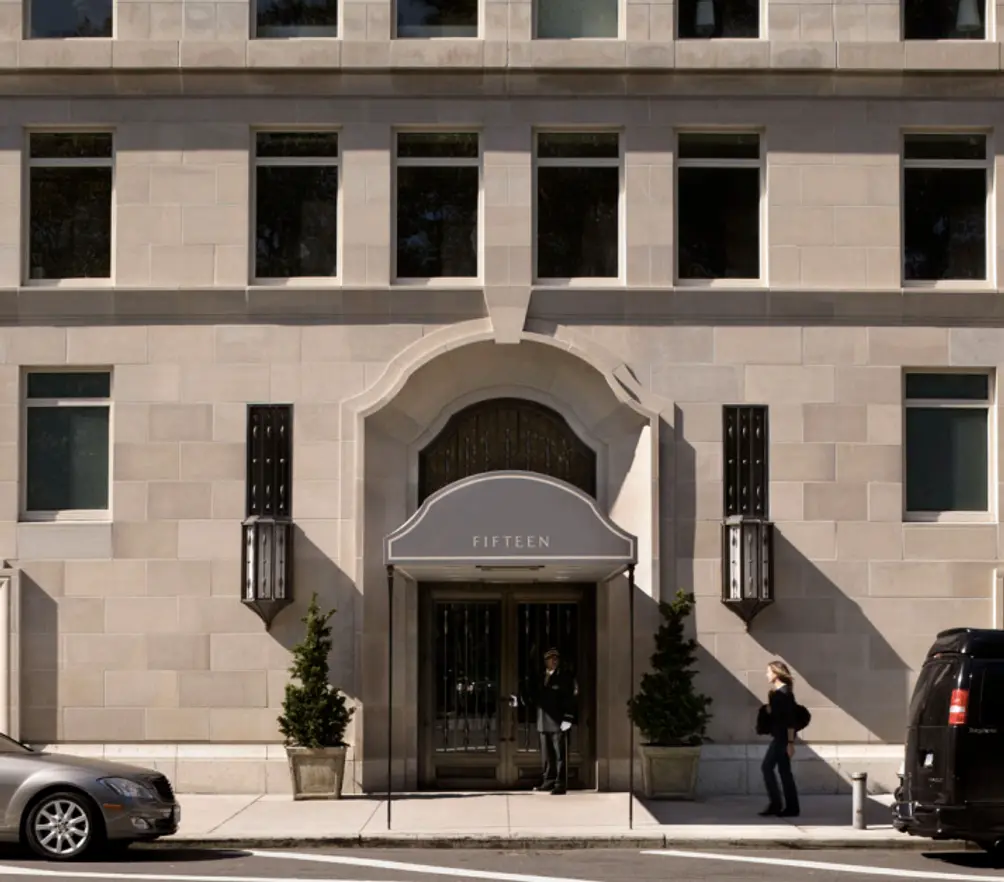 "This building recalibrated the entire real estate market and brought it up to a higher level no one dreamed it could reach."
This building recalibrated the entire real estate market and brought it up to a higher level no one dreamed it could reach. This building helped to make many other buildings possible. We have to remember that the
Time Warner Center
was also a building that help to re-establish the pricing structure of the Upper West Side. 15 Central Park West helped re-establish the pricing structure all over town.
One of our goals was to bring Upper East Side to the Upper West Side, which seems almost quaint now. I think it's wonderful that you can live in luxury buildings in many different parts of town and a lot of it just has to do with preference. But Central Park still has such a premium, especially in the international market.
Beyond that, I think it is the design of the apartments. An extraordinary effort went into designing the apartments to make sure they worked for the way people live today and, at the same time, we wanted to recreate the classic room-making of
Candela's buildings
and we wanted to replicate the grand houses the we have designed over the years for private clients.
We use room-making as a strategy for planning but we also acutely aware of importance of adjacencies, e.g. kitchens have to work perfectly with dining rooms. We wanted to make generous front halls, which are typical of pre-war buildings, that are a nice place to come home to, with a nice front hall table with a picture above where you can receive guests and hang their coats in closet. We wanted to create a sense of fine living; not necessarily luxury living, but a genteel living that was so typical of pre-war buildings and typical of very nice present day houses.
All of those things are very important but then, of course, there are the amenities. The major amenities at 15 Central Park West are the library, which was fairly unusual at a time, and a full-sized lap pool, which was not unheard of but pretty unusual in the way we worked with the skylight above it made it into an extraordinarily rich architectural space and not just a swimming pool. The gym and the pool meet at the head of the pool and is lit by natural light. All those spaces work really well. So it's not just the facilities are in the building, it's that they have a level of architectural quality to them that make them stand out.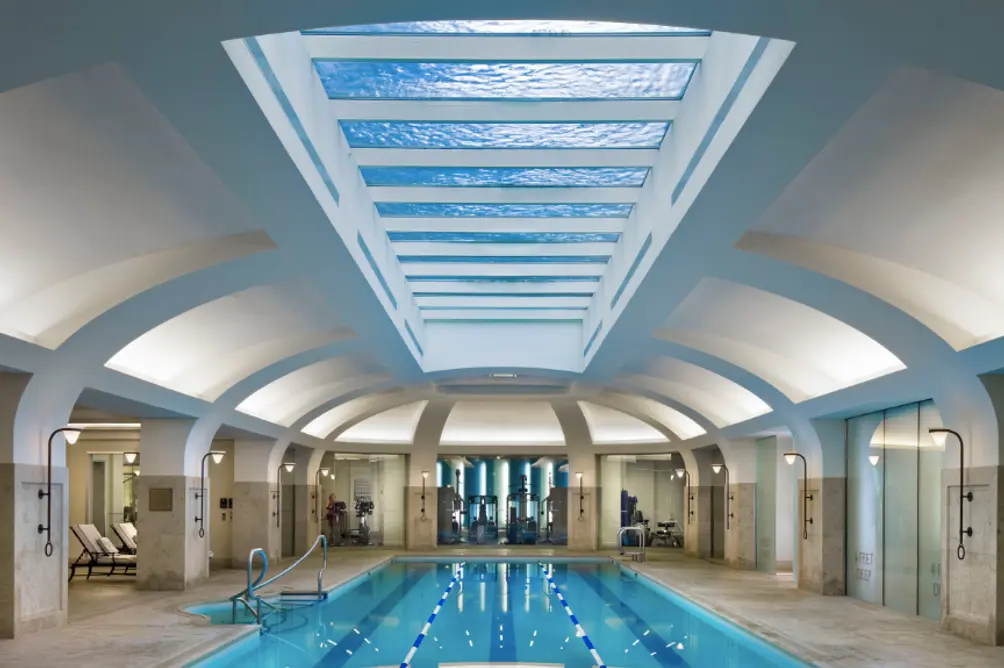 "We wanted to create a sense of fine living; not necessarily luxury living, but a genteel living that was so typical of pre-war buildings and typical of very nice present day houses."
In addition, there are a couple of meeting rooms on the third floor of the tower available to all residents. Many people in the building are on boards or belong to a charity and they appreciate the fact that there are these rooms available to them. They definitely get a lot of use.

There is also a small cinema and a children's room in the building. They expanded the children's room after we were finished because it was so popular. All of these things together in one building made such a difference.
One of the most unusual amenities is the private restaurant and private dining room. I don't think a residential building has built a private restaurant since the teens. It was really the days of the
Dakota
, which was built in 1890. There was nothing scientific about the size of the restaurant. The Zeckendorfs spoke to a lot of chefs early on to figure out how big the kitchen and private dining room should be. The main restaurant seats 60, the private dining room seats 12 and in the summer, the seating is extended to the outside facing the formal garden and reflecting pool.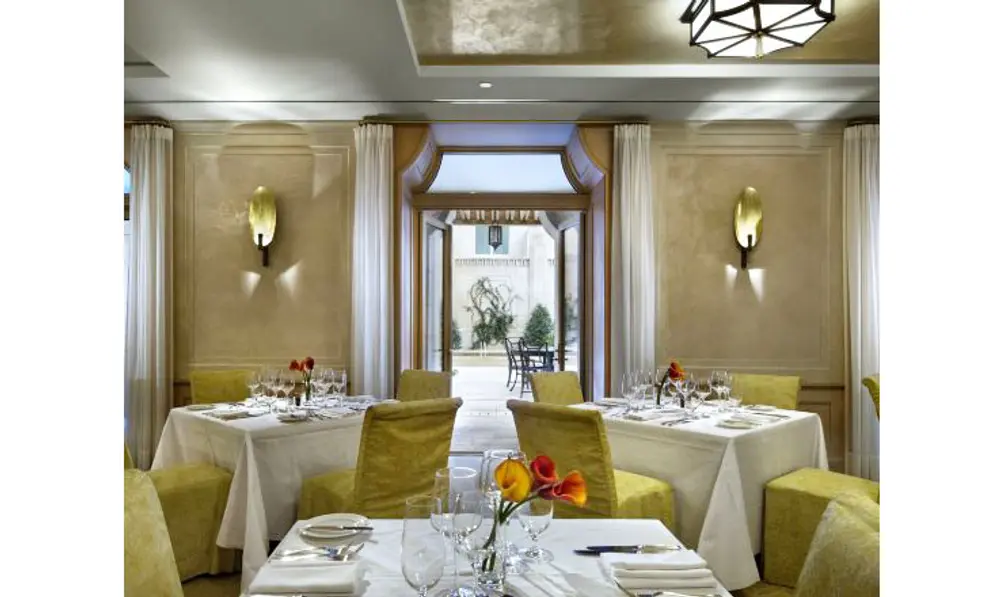 The private dining room is accessible off the main dining room. I don't think the restaurant pays for it, now or ever did, but it is so beloved by everybody in the building that the residents are perfectly happy to help support it through their monthly fees. There are so many high-profile people here who want to go out to dinner but not get hounded by paparazzi. Or they just come home and want their dinner served to them. It's an expense but it's a real luxury to have that restaurant. In a smaller building, a restaurant becomes an outrageous expense.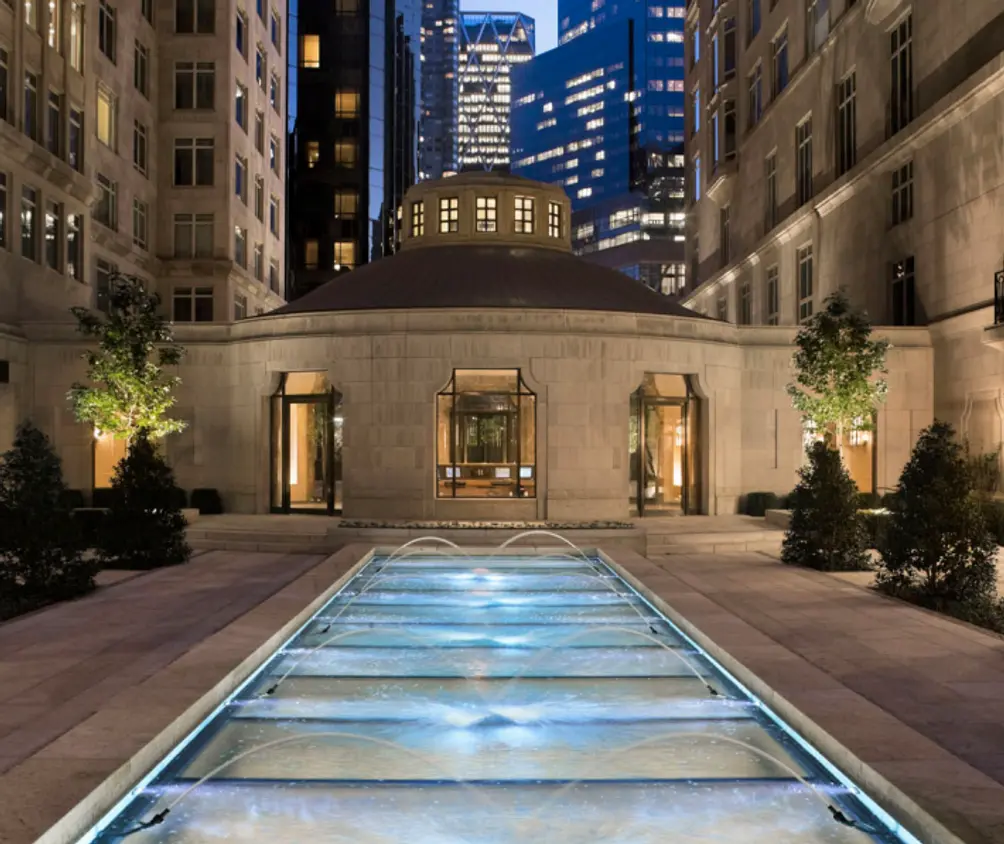 We set up the library so it's opposite the private dining room, across the lobby. The library could be used as a cocktail space for an event and the guests can move into the private dining room for dinner. From the start, there was an idea that we wanted to have a series of wonderful amenities in the building. What's wonderful about placing the restaurant and library both on ground floor is that they can take advantage of beautiful ground floor courtyards. And that way, the views of those spaces are given back to the residences of the building versus having those spaces rented out as a private doctor's office or something like that.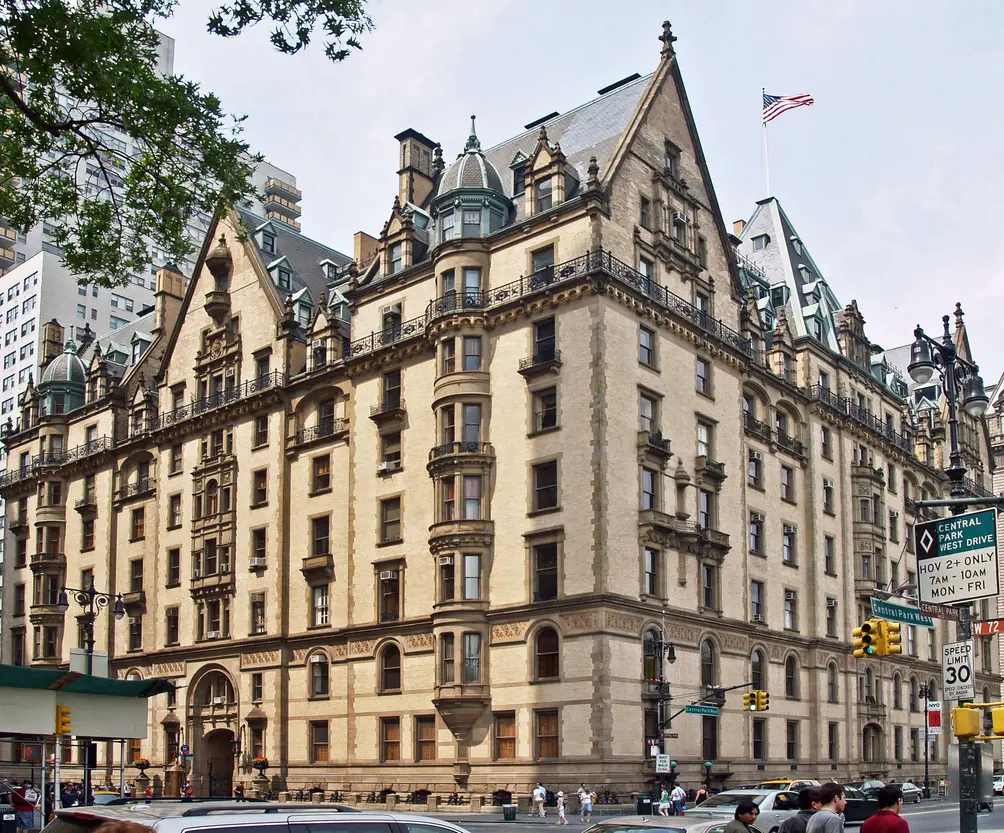 The goal of the Dakota was to convince people of means to move out of private houses to apartments. Parisians were used to living in flats but Americans certainly weren't. They needed all of these amenities, like having their housekeepers' rooms in attic in the Dakota. They needed to do all of this to convince people to leave their freestanding houses. And it worked—although I don't know how successful the Dakota was immediately.

There are around 29 staff apartments in 15 Central Park West, plus there is superintendent's apartment. They're really popular. They're located on the floors that have the most challenged views, as you would expect, but it's interesting how many people use them as an office where they can get away from their apartment and have a place to go by just commuting in an elevator.

Most modern staff would like to have more independence from people they're working for so it's nice to have their own space. You can get better quality staff by giving them a little bit more independence by being on a separate floor. The apartments are really set up like little hotel rooms so you can use them if a child or in-law is visiting. Having a private hotel room in the building is an extraordinary thing.

The goal was to build them all virtually same size with slight differences in sizes, but they were essentially hotel rooms. They all have a bathroom and closet and efficiency kitchens. [According to Michael Gross' House of Outrageous Fortune, "Servant quarters were the real bargains, selling for between $650,000 and $1.74 million. But they could only be purchased along with an apartment, as was the case with the 73 $35,000 storage units and the 30 wine cellars; they ranged from $5,000 to $80,000."]

A lot of details go into making this a successful and extraordinary building. One of them is our wonderful mailroom that has a window onto the street and is big enough to have furniture in it. The mailroom is also used as a "real estate broker's room." People who live in this building don't want to see brokers hanging around lobby. The Zeckendorfs own a real estate firm so they know this well. That was the plan, at least, I'm not sure if it worked out that way on a practical level. But that's how we planned it and, at a minimum, it's a lovely mailroom with a lot of light and a window of the street.

Over the years, we've gotten letters from people who lived in building that say, "When I first moved in, I knew it would be amazing building but we keep discovering qualities of the building I didn't understand or realize. It takes years to fully appreciate living here."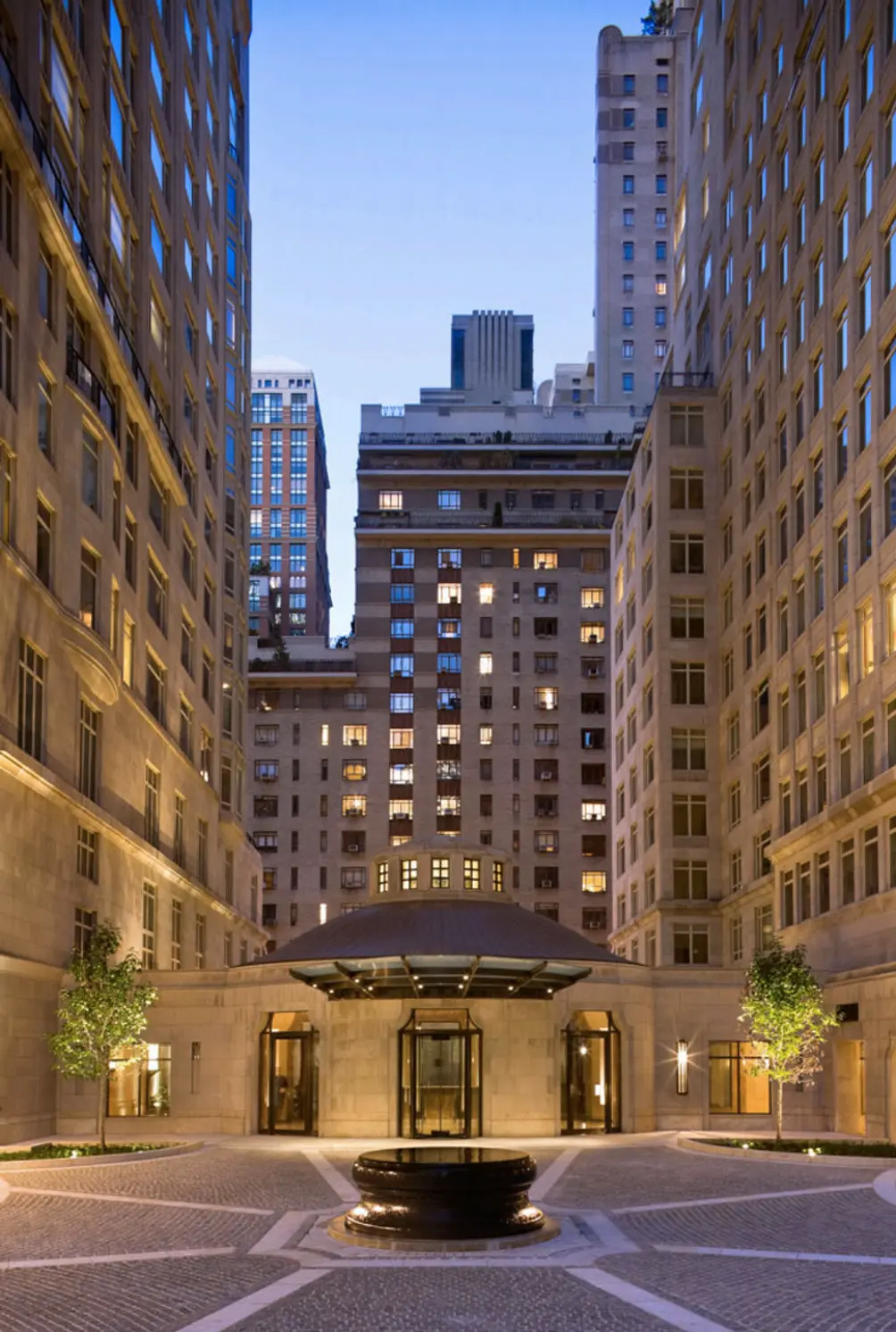 Another one of the great amenities in this building is the motor court. The fact that this project is broken up into two buildings with courtyard in between the whole thing is amazing. It could've been a garden but we realized it would be such a remarkable thing to have a motor court like
Riverhouse
, a building that we have all always loved in our office. I think that motor courts are on everybody's minds now. We are also doing a motor court at
20 East End
. It is there tucked under the building. It is super charming, like a beautiful room but open to the sky.
70 Vestry
also has a motor court and a lobby open to both the motor court and the West Side Highway.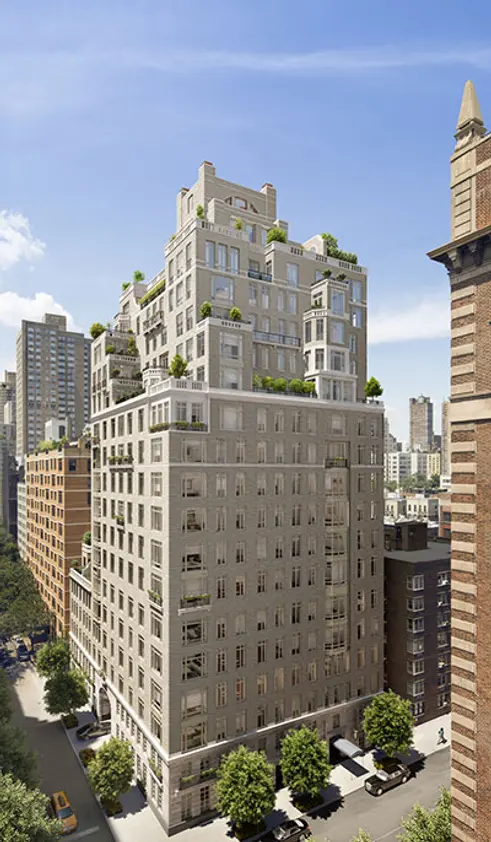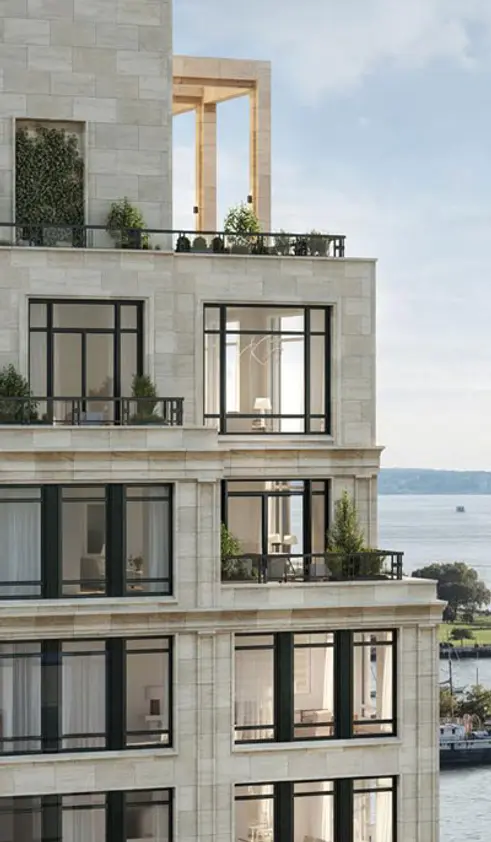 In terms of amenities, 20 East End does not have a private dining room, but it does have a bar area and a pool table that could be used together with the library. This building has a wine cellar, which has a tasting room and a service kitchen off of it so you can have a party. It's very elegant to have a place to get away from your apartment. The great pre-war-sized apartments are extraordinary, but there is something very luxurious about starting a party in your apartment and then being able to move to the wine room. There are also liquor cabinets in the library so if you want to have a party, you don't have to drag your liquor up and downstairs. 20 East End is a smaller building than 15 Central Park West, but it's amazing how many amenities we were able to get in that building
520 Park Avenue
was our next grand building for the Zeckendorfs. It's a much smaller building—very intimate—that meets the street like a grand New York house. There is a garden room, an orangeries space at the back of the lobby looking over a courtyard garden. There is a lap pool under the courtyard that has translucent garden paving. Since it was the same client, the thinking was "Oh, it'd be lovely to create some of the same architectural features." There is a two-story gym right off the pool which looks out over the pool. And other than that, the apartments are very dramatic and private. No one has a neighbor on the same floor. It is very glamorous.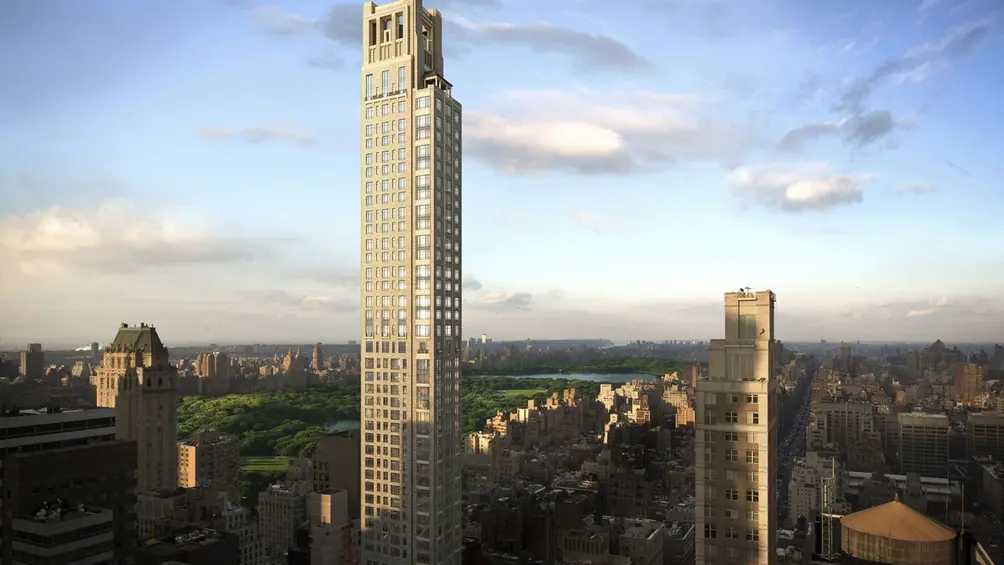 Do all of your clients want another 15 Central Park West?
Every project we do starts off with site specific design criteria based on the proportions of the site and massing based on air rights. It would be impossible to do anything exactly like 15 Central Park West. Nor would we want to repeat ourselves. We think we're designing buildings within a tradition. If we are being asked to do four to five limestone buildings, there will be some similarities. We like to do masonry buildings that have punched windows.

If you imagine all the buildings people love, like Candelas, and if you put them next to each other, some of them will look similar. But they are a great family of buildings built at a similar time for a similar taste—they will have some things in common, but they are different at the same time.

We are building a lot in China. What's interesting is that China has more similarities to the U.S. than most people realize. Shanghai is not an ancient Chinese city. It grew because of trade with the west. Just like New York or Chicago, it was really a vibrant place in the teens, twenties and thirties with many Art Deco buildings. And people in Shanghai love New York. It is a very popular city in their imaginations.

As a New Yorker going to Shanghai, you are reminded of the spirit of New York, although it's not as expensive as New York.

On one of our projects in Shanghai, on the Pudong side of the river [the modern side of Shanghai] has five towers. We were originally asked to design these buildings for a middle market made up of young professionals. We made the buildings out of a local granite, which is beautiful and warm but harder than limestone. People have found the building so appealing and the prices have gone up enormously. Construction isn't even finished and they're selling at the top of market.

It is interesting how 15 Central Park West is known all over the world. We've got projects in China because of 15 Central Park West. We love that building.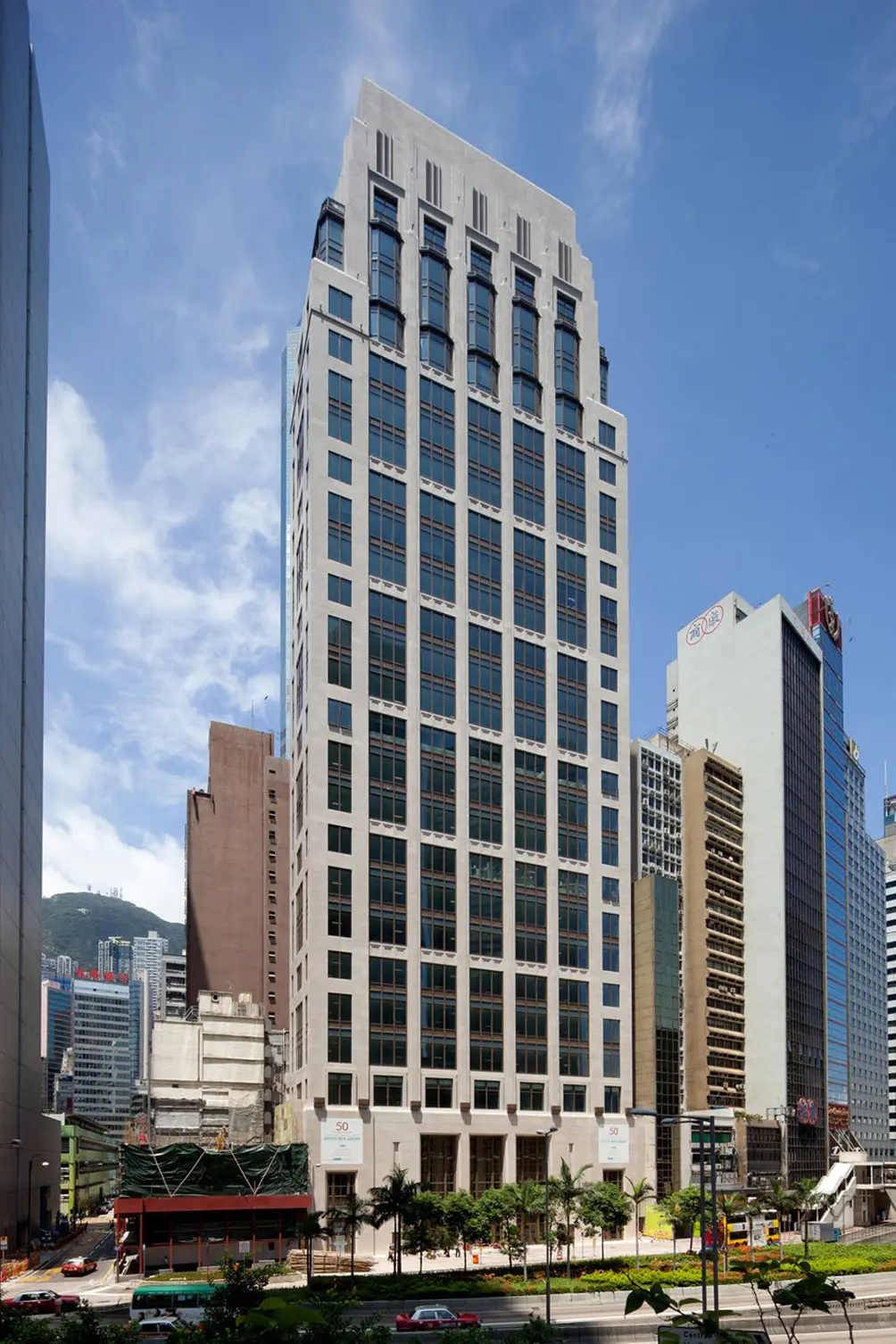 "It is interesting how 15 Central Park West is known all over the world. We've got projects in China because of 15 Central Park West. We love that building."
We did build 50 Connaught Road in Hong Kong with Portuguese limestone. It was the first limestone office building in Hong Kong since the 1930s. It is not a very big building but it's in a very high profile location, right across from the Four Seasons Hotel. When a hotel guest is waiting for the elevator, they look across the street at us. We've gotten so many phone calls for a variety of projects, like country clubs, from developers who say that if you can do an office like that we're sure you can do a country club for us.

We think of ourselves as urbanists. There's a lot of talk about how the most sustainable way is to live is in dense cities. People who live in New York apartments live in a very sustainable way. We see it as a cultural phenomenon. We love the idea that we can be part of a movement where we're helping people realize they can live in an apartment; expensive, not so expensive or a rental. It's a good thing to have people living in the middle of the city. It's great for culture.

All images courtesy of RAMSA unless otherwise noted
Schedule an Appointment
To tour this property, just complete the information below.
Or call us at (212) 755-5544
Additional Info About the Building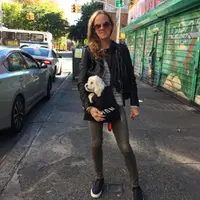 Contributing Writer
Michelle Sinclair Colman
Michelle writes children's books and also writes articles about architecture, design and real estate. Those two passions came together in Michelle's first children's book, "Urban Babies Wear Black." Michelle has a Master's degree in Sociology from the University of Minnesota and a Master's degree in the Cities Program from the London School of Economics.
Book a Tour or get more information about any of these properties
Off Market Listings
Off-Market Listings
Off-Market Listings
Many apartments are sold off-market
without being publicly listed.
Contact us to learn more about off-market listings. It's quick and easy. And never any obligations.