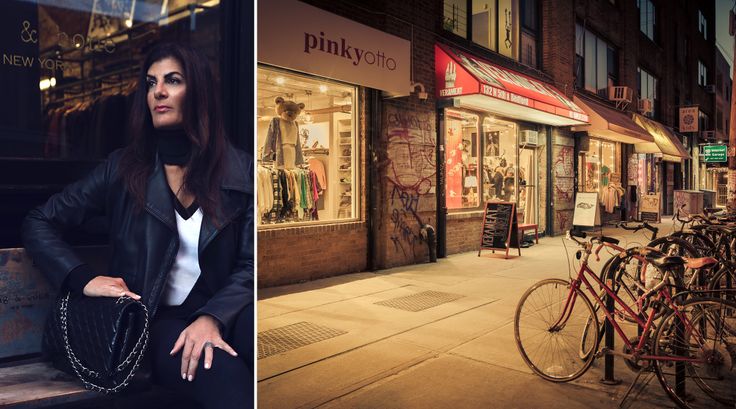 After years of being declared dead, brick and mortar retail is not only back but totally cutting-edge. From serving new neighborhoods to exciting new categories of tenants, and fun digital experiential stores to yummy pop-ups, retail is no longer one size fits all but these brick and mortar stores now present a huge variety of options to please everyone.
Karen Bellantoni
is a vice chairman with Newmark Knight Frank. Bellantoni has more than three decades of retail real estate and merchandising experience. Bellantoni has arranged many individual transactions for big-named retailers like
Aerie
,
Aritzia
,
Lucky Brand
,
Lululemon
,
Outdoor Voices
, and
Sam Edelman
throughout the various submarkets of Manhattan. Bellantoni knows her retail - both professionally and in her West Side residential neighborhood. CityRealty spoke to Bellantoni to ask her exactly what's happening in the NYC retail market, how residential and retail markets differ, what's hot right now, and what's up with the new dentistry model.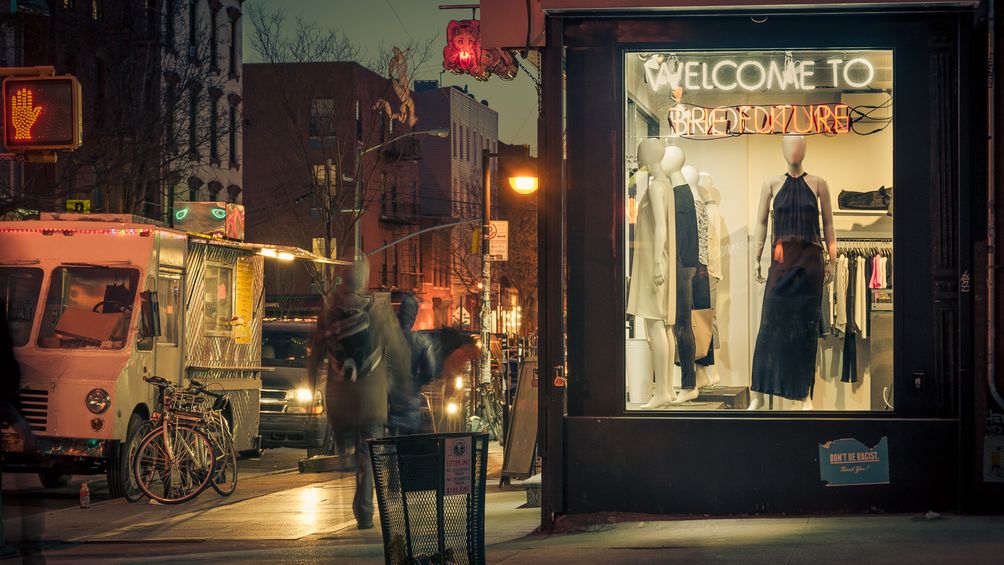 What's happening with residential retail in New York City?
A great example of the current retail real estate market is my neighborhood on West 60th Street. I first moved to the area because of the great schools but the retail options were limited to a gas station and an open-air parking lot across the street from my building. Now, with all the new residential development, like Waterline and the gorgeous condo developments between 59th and 61st Streets and West Side Highway, there are so many options. There's a new
Starbucks
, which, according to their brokers, is one of the top-performing new Starbucks openings in the city, a
SoulCycle
, a Pilates studio, a climbing gym, many quick-service coffee bars (another prevalent trend), and a brand new Morton Williams grocery store. Up the street, we have the top performing Whole Foods in the Time Warner Center and everything you could need. There are also new restaurants, like
Cipriani and Empellon
. Not to mention
Nordstrom
just opened and a new Target is opening soon. Target locations taking up a smaller footprint in residential areas are booming.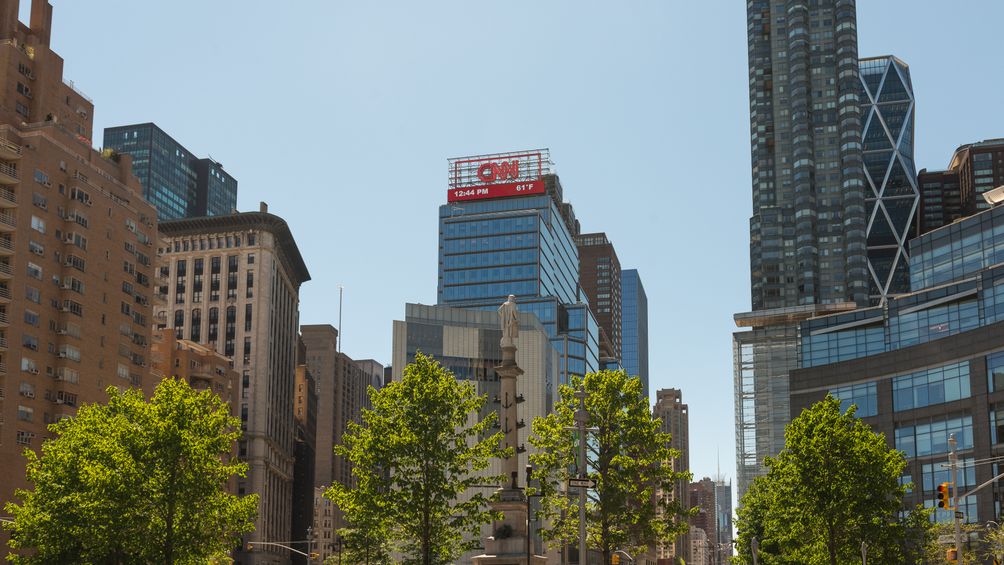 What are some other trends you're seeing in retail?
We are seeing concierge services, doctors, urgent care, and one-stop medical centers. There are new, popular models for dentist offices where the offices are more approachable, and patients don't need to wait for an appointment with a specific dentist, they can see multiple doctors. There are vet concierge services for pets. New Yorkers don't want to travel a long distance with a sick pet, so these walk-in vet centers are very popular.
There is a difference between what you'll find in Midtown, in the central business district, and more densely populated residential neighborhoods. Restaurants like
Sweetgreen
look to open in areas where there is a lot of business traffic where people eat out five days a week and there are thousands of people to serve. Whereas in residential neighborhoods we see retail trends that focus more on reflecting the vibe of the area.
You mentioned a lot of boutique gyms in residential areas. Are they more popular than big gyms like Equinox?
There are a lot of new boutique gyms opening; clearly, people love them. But in New York, we like both, Equinox is always a huge draw. Still, a new
Rumble
just opened in Tribeca, one block from a very successful SoulCycle and accessible to all the Battery Park City and Tribeca residents. These things are very attractive to residents. I am not sure someone would move into a neighborhood just because of a boutique gym, but they would appreciate them if they live there.
Our firm did the
CorePower Yoga
deal on 70th and Broadway, and, a short time after,
Barry's Bootcamp
opened nearby. New Yorkers don't want to have to travel far to workout. I started Pilates because it was so conveniently across the street. This wasn't always the case, but now my neighborhood is a place where you don't have to leave to get what you want.
Ironically, even though I say that, when I started out doing this business, we had a very different philosophy in mind than today. It used to be that people didn't want to walk more than ten blocks out of their way to get what they need. But now, I think more people think it is okay to go to other neighborhoods to get what they need. I don't think you can say, for example, I live on 70th and Columbus and I don't want to go to 86th Street. People are moving around more. So even though we love the idea that there are so many approachable things happily serving the residential market, people are more open to traveling around to get what they need.
What is one of the hottest retail neighborhoods in the city?

Williamsburg, Brooklyn, is the hottest market out there. Every single retailer wants to open in Brooklyn. You would think there was no vacancy whatsoever. And it is not just small stores looking for space, it's larger brands with significant concepts also looking for space.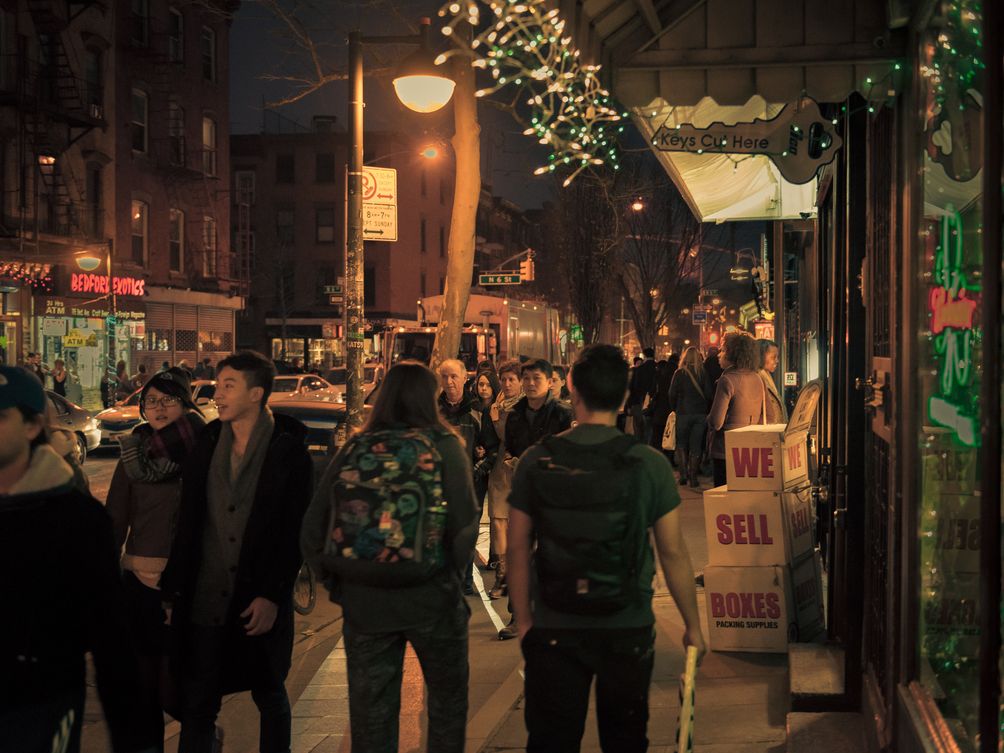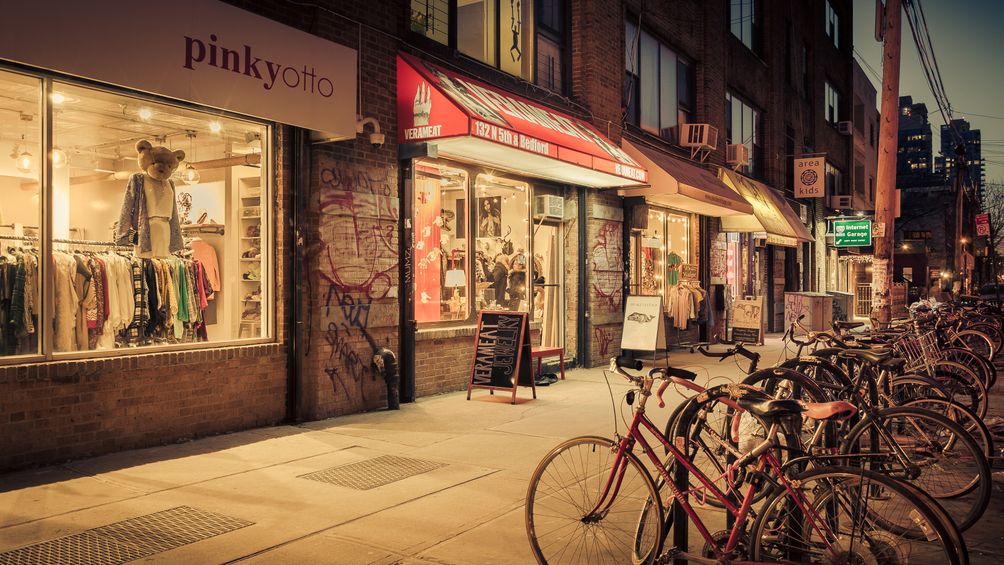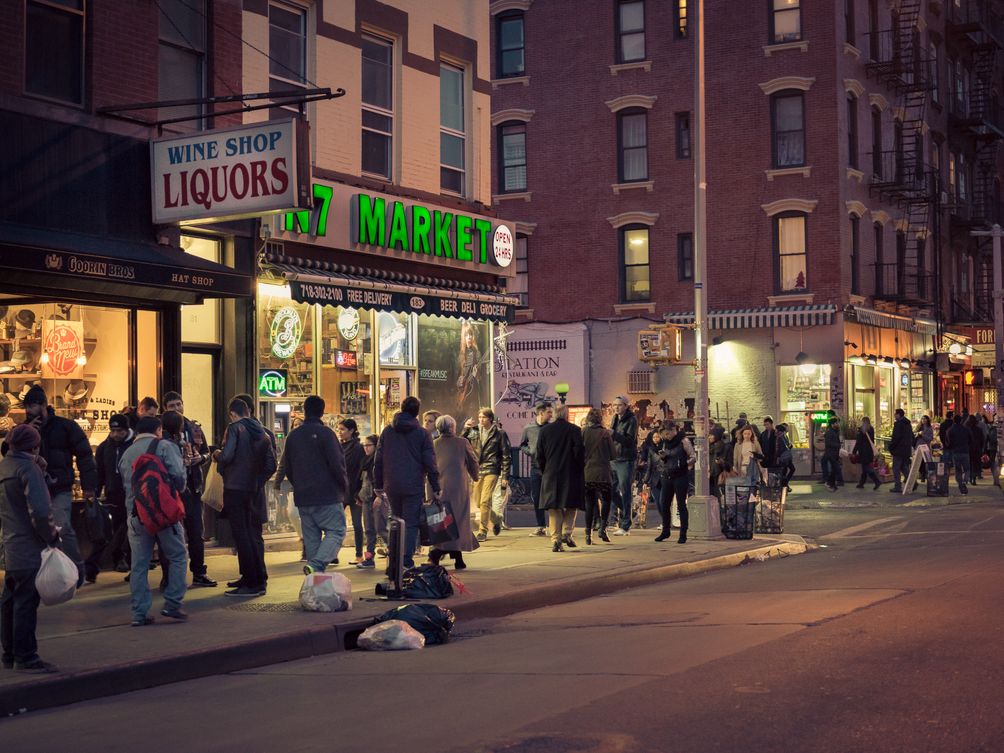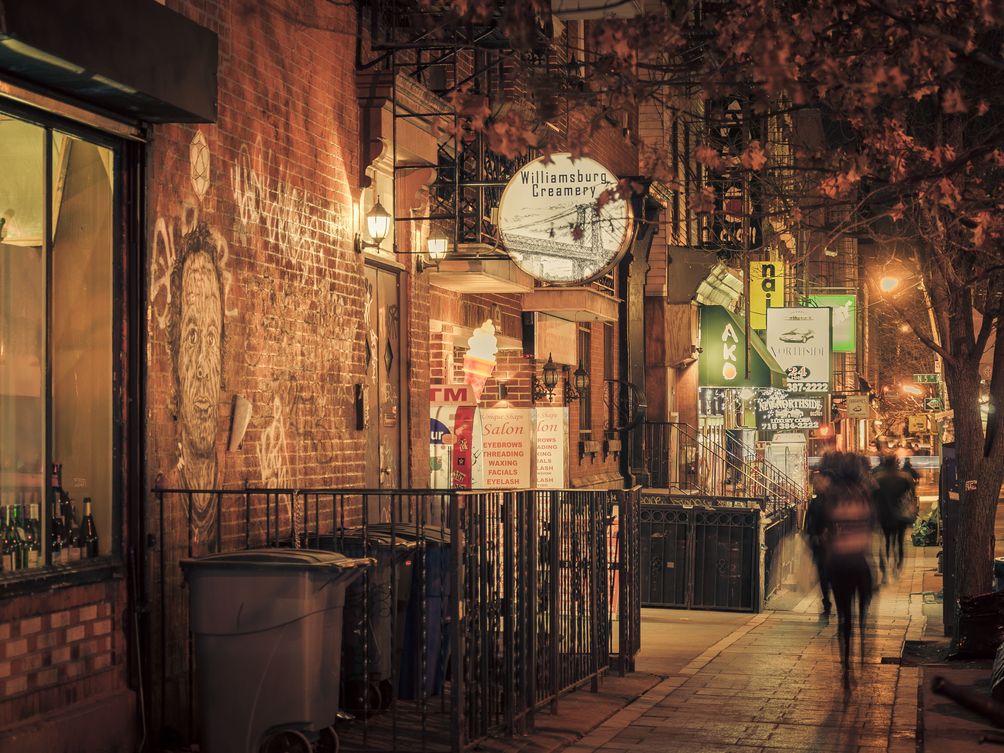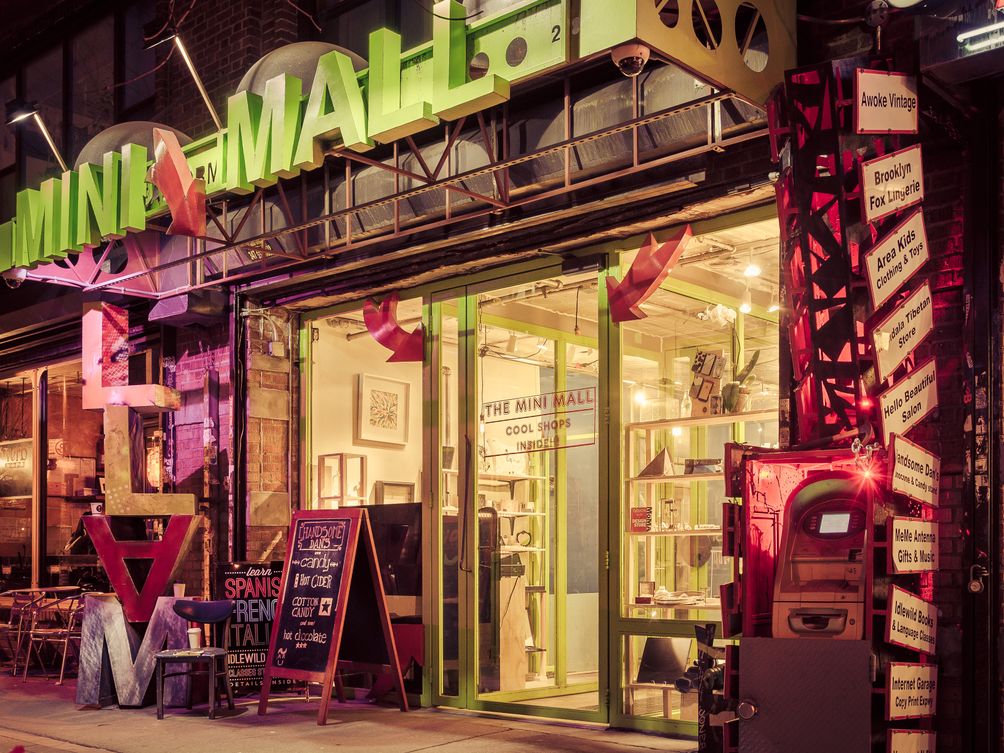 Are pop-ups and experiential spaces still trendy?
In general, there is still a lot of talk about pop-ups, and experiential retail has been out there for a while. But I feel as if this might be slightly softening. Now, it is more common that there is an experiential store hosting a private event with a guest speaker or some food collaboration, like ice cream, where tourists can flock. But as a local, you go and have ice cream once and then do you ever go back? Other interesting concepts are the
Dolby
store in Soho where they have events and show movies.
Camp
is called an experience, but it is an actual store with a real day camp for kids. Warner Bros is doing the Harry Potter experience.
I think that it is better to see a store with an experience in it, or some sort of entertainment, or great food hall with purveyors you want to go to, like Urban Space that lets you go to a restaurant you can't get to but have always wanted to try. Digital experiences are popular too and not going away anytime soon. Laugh Line LA is going a pop-up in NYC, and this is a concept that resonated. There is a store called Studs on Prince Street that's all about ear piercing. The other day the temperatures were freezing, but there was a line of at least 30-40 people outside the store to get their ears pierced.
How does residential building retail differ from office retail?
The tenants in the base of an office building are essential to traffic in the people working in the building above the store. Office buildings on Fifth Avenue from 42nd to 49th Streets have great flagship stores. We see
Puma
, Lululemon, and others thriving there. If your retail is at the base of an office building on 6th Avenue, then it is most likely going to be a financial institution because that retail must be convenient for busy people who have limited time and need access. Tenants in residential neighborhoods, like the Lower East Side, West Village, and Meatpacking build the specific areas as destinations. There is some exciting stuff going on, it's a great time to be in retail.
Does that mean retail is going strong all over?

Oh, don't get me wrong, it's not all rosy. I still see vacant storefronts around the city, as there's a lot of space to lease. But the good news is that landlords are being very proactive in the market and are willing to work with people to get the deals done.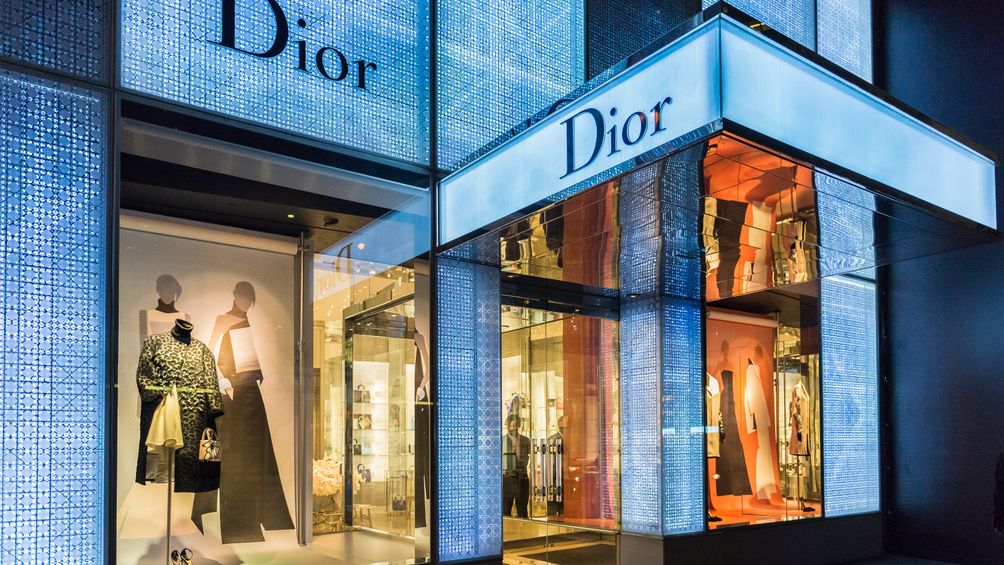 Additional Info About the Building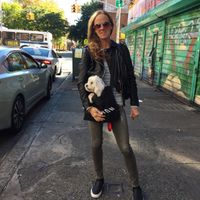 Contributing Writer
Michelle Sinclair Colman
Michelle writes children's books and also writes articles about architecture, design and real estate. Those two passions came together in Michelle's first children's book, "Urban Babies Wear Black." Michelle has a Master's degree in Sociology from the University of Minnesota and a Master's degree in the Cities Program from the London School of Economics.
Get the latest updates!
Before you leave,
sign up for insider access
to the latest listings.
It's 100% free!