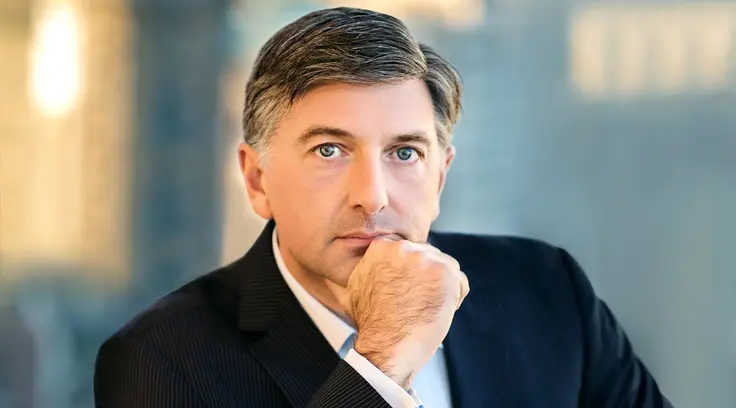 Andre Kikoski
is not your average architect, and so he does not run your average architecture firm. Since its founding in 2002, Andre Kikoski Architect (AKA) has designed everything from a restaurant inside the Guggenheim Museum to a Williamsburg condo development to a hip Lower East Side restaurant. Kikoski runs the practice with the belief, as he says, that "design knows no boundaries." We spoke to him about some of his most notable projects, including interior design at
One Museum Mile
, the game-changing residential development spearheaded by Robert A.M. Stern, as well as the firm's ambitions to take on more development work.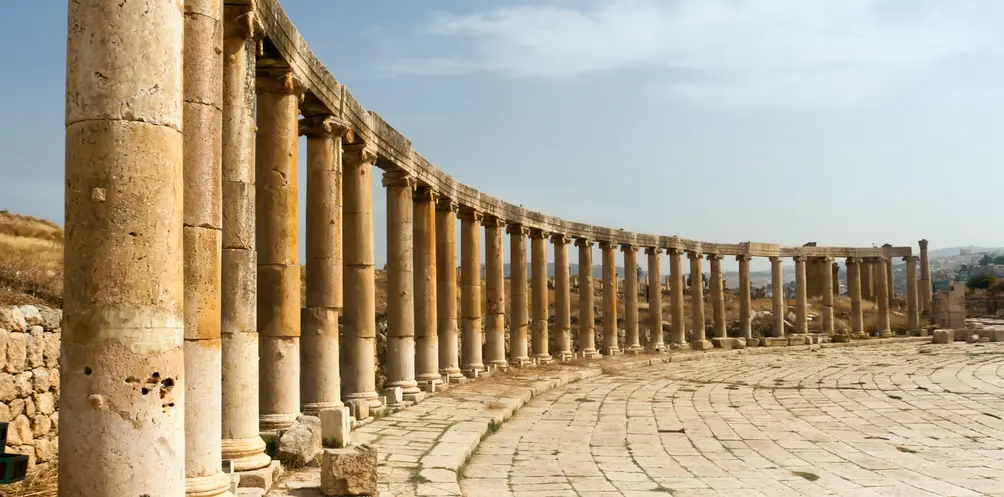 Can you talk about when you first became interested in architecture?
Andre: I think I realized as a little kid it was what I wanted to do, because we travelled so extensively when we were younger... literally all over the world, seeing things that were pretty incredible. The Middle East in the 70s, all over Europe, and I've always had this incredible fascination with travel and seeing spaces, like being in a hot, dirty, dusty city full of noise and chaos.

It was seeing lots of different types of buildings -- Roman ruins, mosques, marketplaces, temples. We saw everything, from antiques to the European monuments. I've always had this appreciation for the power of architecture.
"New York has a kind of density and architectural culture that's really unrivaled."
When did you come to New York and make the decision to practice architecture here?
Andre: I remember having a conversation with my college professor about East Coast versus West Coast, and he said there's a lot of interesting stuff happening on the West Coast but New York has a kind of density and architectural culture that's really unrivaled. So, I always had that in the back of my mind when I went to graduate school. As I was thinking about where to go after, the decision was made for me. After my thesis review, when I was a student at the Design School at Harvard, Henry Cobb offered me a position at his company PEI Cobb Freed & Partners, which is pretty awesome, I have to say.

I logged five years at I.M. Pei's firm, then spent a couple years with Costas Kondylis as director of design. Costas was building all the residential towers right as the notion of the "starchitect" designing high-rise residential towers was evolving, and I thought it'd be an interesting place to be and embrace New York.

What was behind the decision to start your own firm?
Andre: I always wanted to have my own firm, the notion of running a studio that was not defined in any sort of particular way was really important to me. I realized in my career that big buildings were typically produced by small teams of three to five people, staffing up for certain aspects of the job. But it was also fairly straightforward to be able to be a team of two to three people and really take two 32-story towers from initial concept through the complete working drawings. I realized that the size of the office wasn't a barrier, and the ability to have an office that's purely dedicated to the integration of art and architecture -- bringing this sensibility and awareness of proportion, color, form, materiality -- to a practice that I've always conceived of as limitless in its potential, was really exciting to me.

I started the firm in 2002. A childhood friend of mine asked me to design a restaurant for him in the Lower East Side, before it became the Lower East Side as we know it as today. I created a restaurant called Suba which was built into the cellar and backyard of a tenement building. At that point to only places to go and eat on the Lower East Side were Sammy's Romanian, Katz's and Ratners. It was a dramatic upgrade from anything else that was there.

As you descended into this industrial, metal-mesh staircase into what we called "the grotto," you walked into a big room surrounded by 7,000 gallons of water in a moat all the way around. The water had current and lighting in it, it was just magical and transporting. A huge surprise was that it became the foundation of our practice.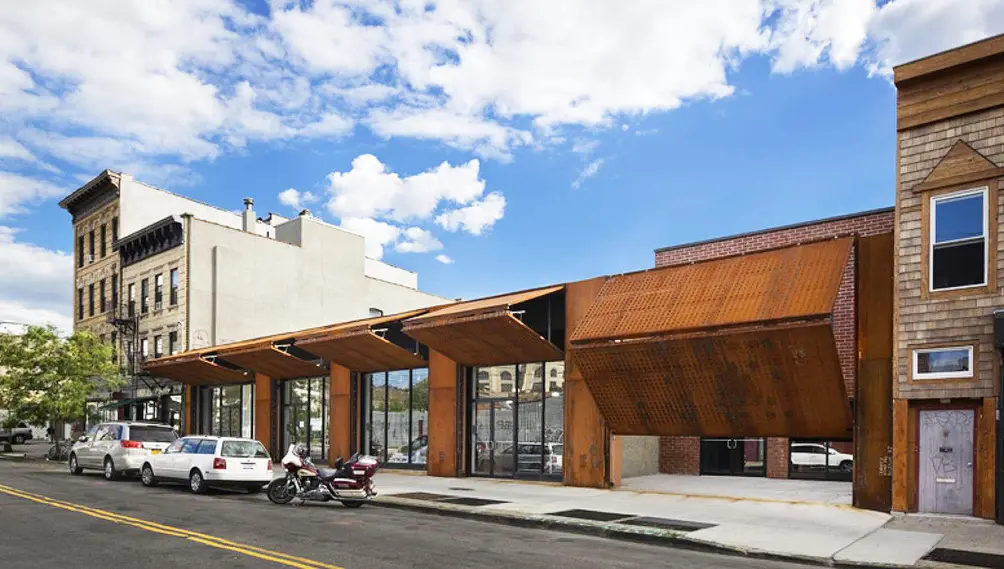 Especially in New York, architecture in places like restaurants or public places has the power to change people's idea of the neighborhood. What was that experience like in the Lower East Side?
Andre: It was extremely exciting. A magazine editor at the time said he thought we were responsible for making the Lower East Side what it is today. This project brought a huge list of A-list personalities to the Lower East Side who wouldn't normally go there, and that was pretty exciting. It became a hallmark of our office because other projects, like the Wyckoff Exchange in Bushwick, Brooklyn, and One Museum Mile, a threshold development in southern Harlem. There are a lot of things we get involved in that are helping transform neighborhoods, and anchoring them with good architecture.

Tell me more about One Museum Mile, what was that project like?
Andre:
It was fantastic, we had a terrific client committed to doing something above and beyond. We had an incredible location, on the northeast corner of Central Park with sweeping views of the park. And we had a wonderful sensibility to try and bring the organic qualities of the park into the design, but not necessarily by using wall-coverings with leaves.
Rather… I took a walk with my son through Central Park and we just took pictures of things we saw, the textures of leaves, the bark on the trees, and found that was the inspiration -- these textural qualities of nature that were so important to Olmstead [the designer of Central Park] in the park.
"It's the greatest accomplishment that you're not only making things that are well thought-out and well-documented... but also to have this thing be built beautifully so that it contributes to and helps evolve the neighborhood.
Seeing that this project did help transform the neighborhood, how do you view it in retrospect?
Andre: So gratifying. It's the greatest accomplishment that you're not only making things that are well thought-out and well-documented -- because I believe architects should be meticulous about how we design, draw and document -- but also to have this thing be built beautifully so that it contributes to and helps evolve the neighborhood. In projects like that, we form longstanding friendships and relationships with everyone on the team. It's a great feeling of accomplishment.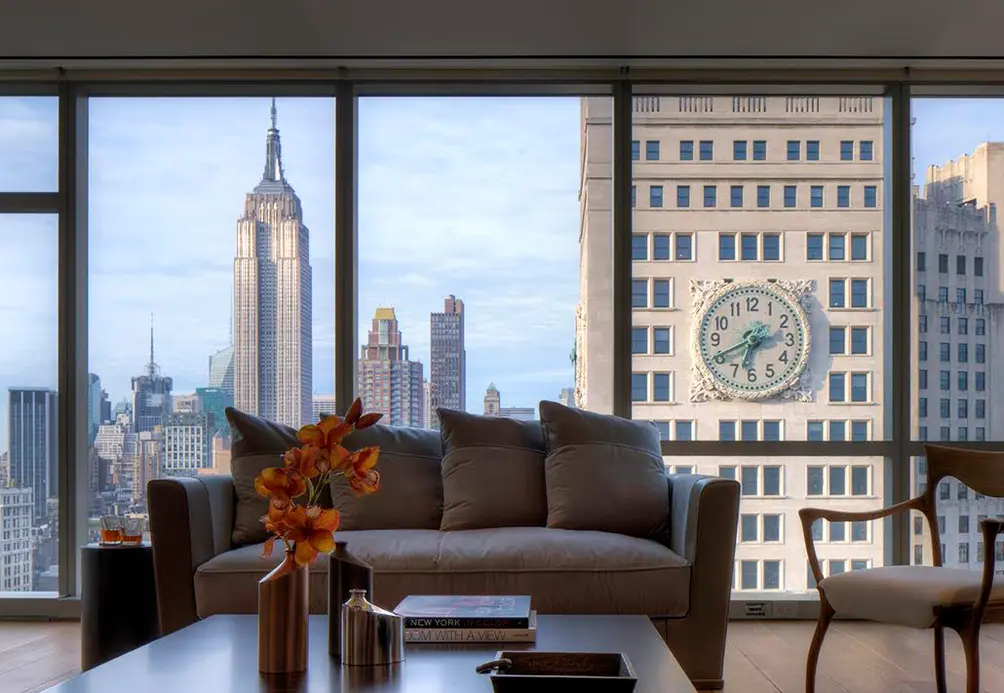 You've had so many different types of projects, from commercial to hotels to residential, do you have a preference?
Andre: No, I don't have a preference. It's interesting because projects move in the most interesting way, shape and form. A pied-a-terre that we did for an art collector [at One Madison] was the project that landed us the ability to work with Related Cos. on a huge multi-story building. A little pastry shop won us the commission at the Guggenheim [designing The Wright, the museum's in-house restaurant].

There's this funny kind of causality, or way that projects evolve into other projects. I think it's about the quality of people we work with and then energy of the team. When there's all this energy and good will, and alignment of ambition and expertise, all these projects just make other ones possible. I feel like I'm always learning and trying to innovate in not only what we design, but in the way we deliver our services to our clients.

We're always evolving and doing something different. This year, we realized we create a lot of custom everything for our projects. So we started discussing designing custom products and now we have a number of custom product lines we will be launching later this year. It gets back to my first idea, that design knows no boundaries.
With such a holistic approach for your firm, what kind of architects do you want to bring in?
Andre: People who want to learn and grow. My job is also to continually provide opportunities for the people who work for us to grow in ways that I try to do for myself. The other day I was walking my dog past a facade on the Upper East Side out of cut bricks of limestone that I probably walked by two or three times a day for the past four years. I noticed for the first time the way the stone was cut, the patterning of the cutting of the store. Then I noticed the way it alternated. It's about being able to see and think, deeply, in a way that will matter.

The people in our office, we're very small, like family. We make beautiful things, we hang out together. We're all going into glass blowing to learn about the properties of that, and then going to the Glass House in New Canaan.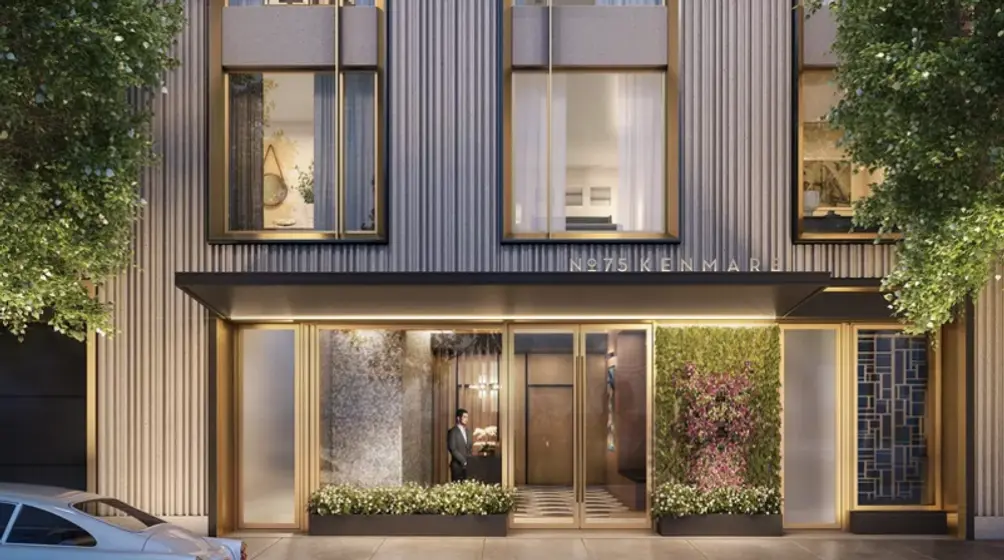 And the firm is starting to transition to take on more development work. What's to come on that end?
Andre: There are a lot of projects that I can't speak about, but we were identified in the New York Post as being important members of the real estate community because of our collaboration with companies like Related. We're doing a [condo conversion] project on Mulberry and Kenmare, and there are countless other assets we're working quietly to develop.
Can you tell me much with the project with Related?
Andre: I'm permitted to say we're working with Related on a large project, but not much more than that.
Is there a neighborhood or place you go in New York when you're looking for architectural inspiration?
Andre: You know, it's everywhere. I look at everything with fresh eyes. My office has been pretty much in the same place for over a decade, but for the first time I noticed the building across the street and a beautiful detail in the masonry construction. I was like, how have I not seen that before, for a decade? But for me, that's what it's all about. It's the process of opportunity, the challenge, but that's also the fun.
Schedule an Appointment
To tour this property, just complete the information below.
Or call us at (212) 755-5544
Additional Info About the Building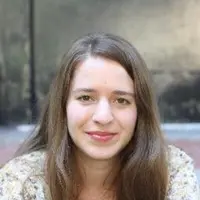 Contributing Writer
Emily Nonko
Emily is a Brooklyn-based writer who has covered New York City real estate, architecture and design for Brownstoner, The Wall Street Journal, Dwell and other publications. You can follow her on Twitter @EmilyNonko.
Book a Tour or get more information about any of these properties
Off Market Listings
Off-Market Listings
Off-Market Listings
Many apartments are sold off-market
without being publicly listed.
Contact us to learn more about off-market listings. There's no cost. And never any obligations.
or call us at (212) 755-5544