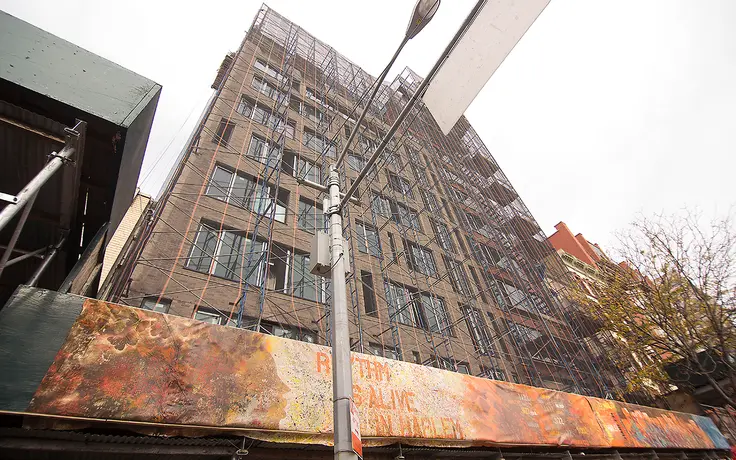 This past Wednesday,
Greystone Development
unveiled a new, 76-foot mural at its
East Harlem
residential development at
69 East 125th Street
. The team commissioned local artist
Lance Johnson
to create the unique, three-piece canvas mural as a celebration of the surrounding historic culture and an inspiration for community engagement. Once construction at the site wraps up in mid-2017, the mural will be incorporated inside the building's walls for residents to enjoy.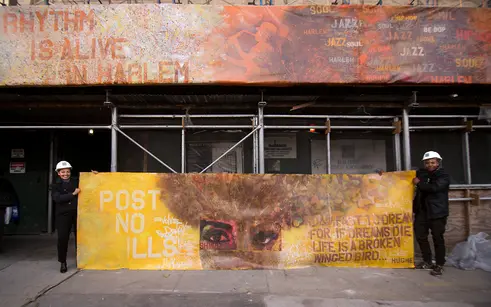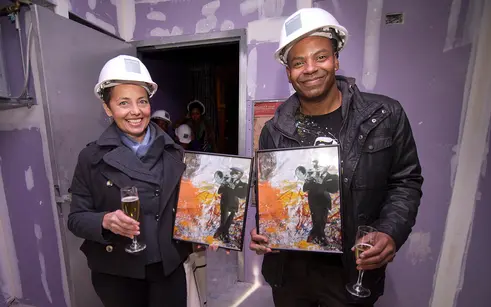 Johnson's three adjoining canvases feature acrylic, spray paint, and collage elements, and serve as a tribute to the spirit of the Harlem Renaissance. His piece includes images of musicians and dancers, as well as words from Langston Hughes' renowned poem, "Dreams." The project reigns as the artist's fourth mural in the neighborhood, with other prominent works at Angel Restaurant on 121st Street, Corner Social on Malcolm X Boulevard, and Harlem Cycle on 137th Street.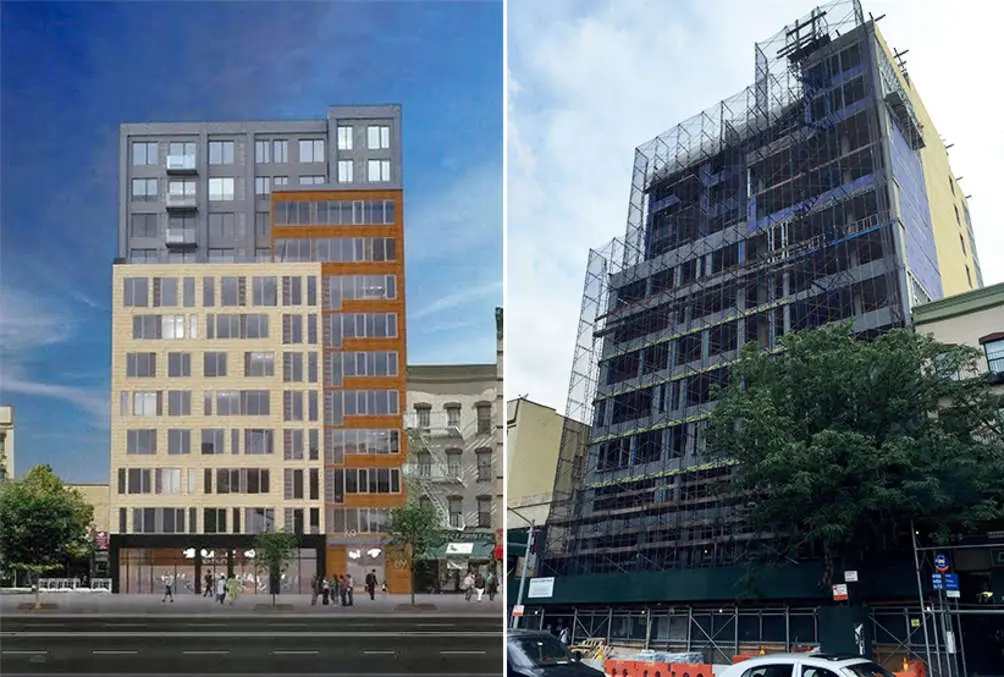 69 East 125th Street topped out this summer at a height of 12 stories and 120 feet. Designed by
Kutnicki Bernstein Architects
, the building features an eclectic, tri-colored façade, as well as a shorter, 6-story tower with a rooftop penthouse. In total, the building will offer 75 units designed by Lauren Jayne Design, 20% of which will be leased below market rate. Amenities will include a 15-car garage, a rooftop deck, a bicycle room, private storage, and a laundry room. 5,600 square feet of retail space will occupy the building's ground floor.
Additional Info About the Building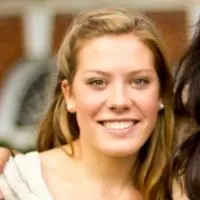 Contributing Writer
Katy Cornell
Katy Cornell is a Long Island native with a passion for writing about real estate in the big city. She recently graduated from the University of Virginia with a BA in English and is a frequent contributor to CityRealty's Market Insight and NYC real estate blog 6sqft.