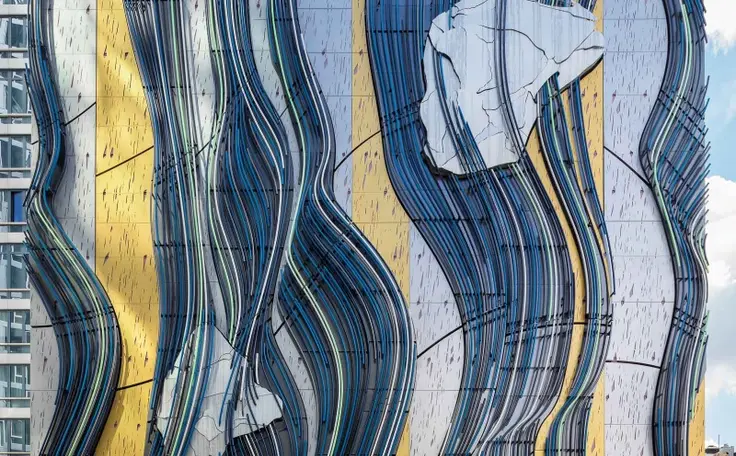 Native New York artist Stephen Glassman has unveiled his monumental public sculpture at the entrance of the Durst Organization's ravishing new building,
VIA 57 West
. The permanent installation is titled
"Flows Two Ways"
and faces the entrance of the newly opened Bjarke Ingels-designed tower. The sculpture covers the first eight stories of the of the adjacent Durst-built rental,
HELENA 57 WEST, formerly The Helena
. The
name change
reflects the trio of residential rental properties the firm has developed along the block bounded by Eleventh and Twelfth avenues, which will soon include
FRANK 57 West
.
Glassman's sculpture features 35 interlocking panels and about 400 pipe clusters. The ultimate effect celebrates a flowing river, yet frozen in motion. "Flows Two Ways" is a loose translation of the Native American name for the Hudson River. The piece doubles as a metaphor for Durst's superblock which can be seen as an urban gateway into Manhattan, connecting the separate forces of the river and the city. According to Glassman, the much anticipated architectural wonder of VIA, and the sculpture, will together transform the area from being the back door to the island, into a new welcoming entrance into the city. The monumental piece is 60 feet across and 60 feet tall.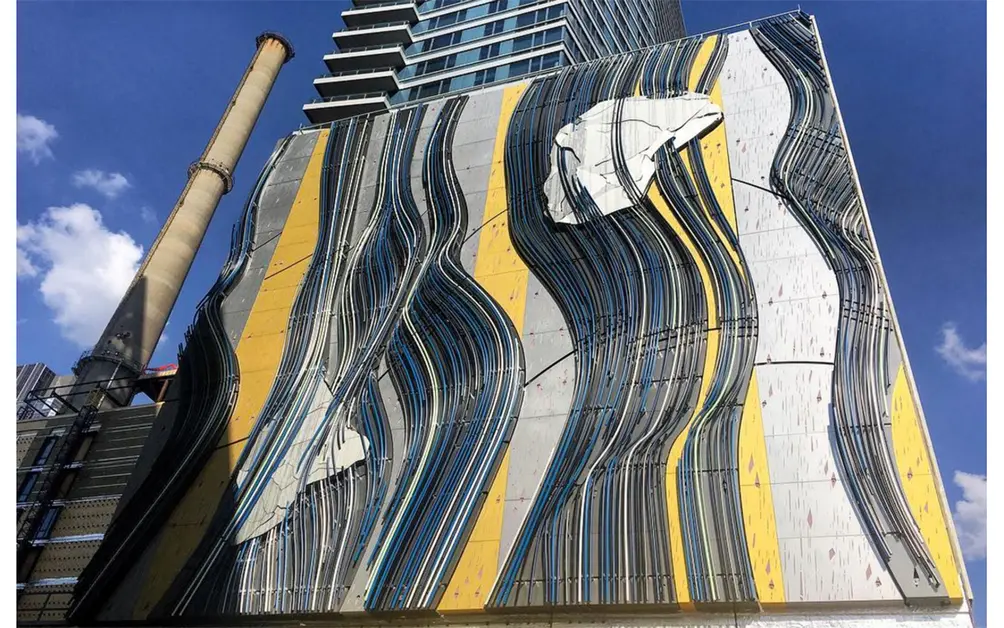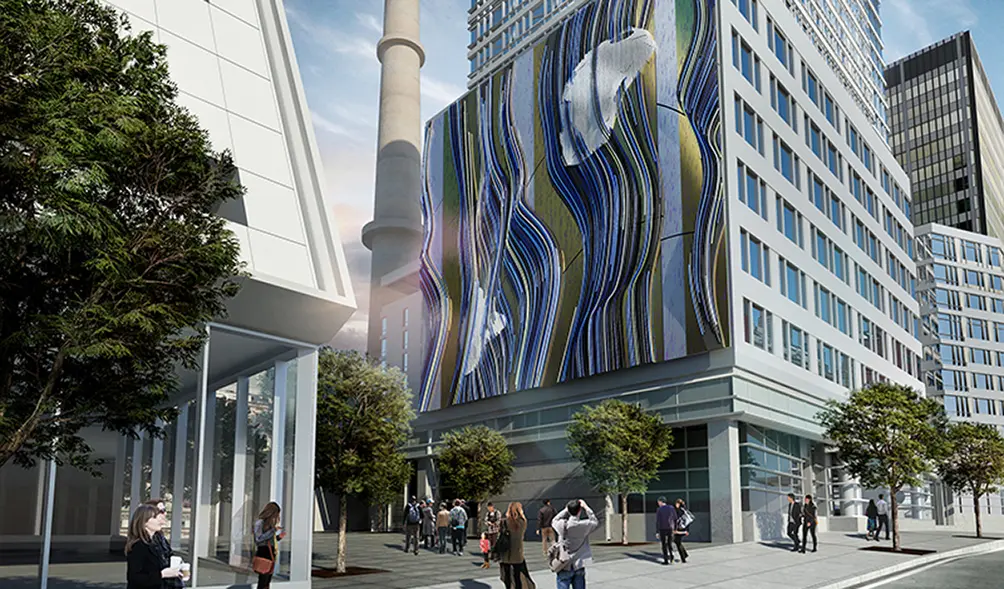 The buildings themselves are offering a few freebies to prospective renters. HELENA 57 WEST is
offering one month's free rent
on several of its available no-fee apartments, and VIA 57 is offering
two month's free rent
on several as well: three studios from $2,914/month, three 1-bedrooms from $3,600/month, one 2-bedroom for $7,286/month, and one 3-bedroom for $11,142/month.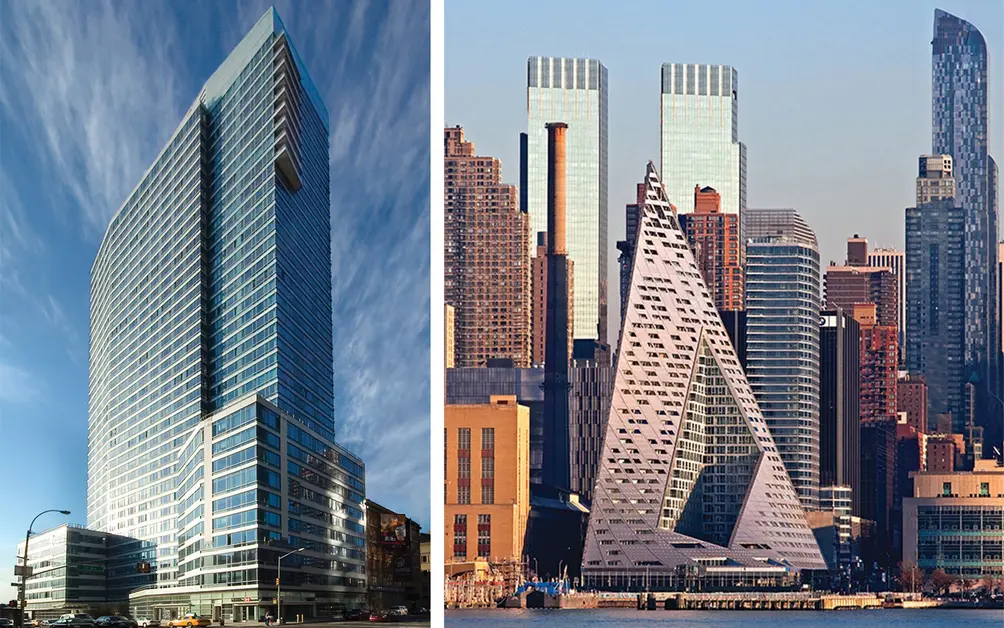 Additional Info About the Building