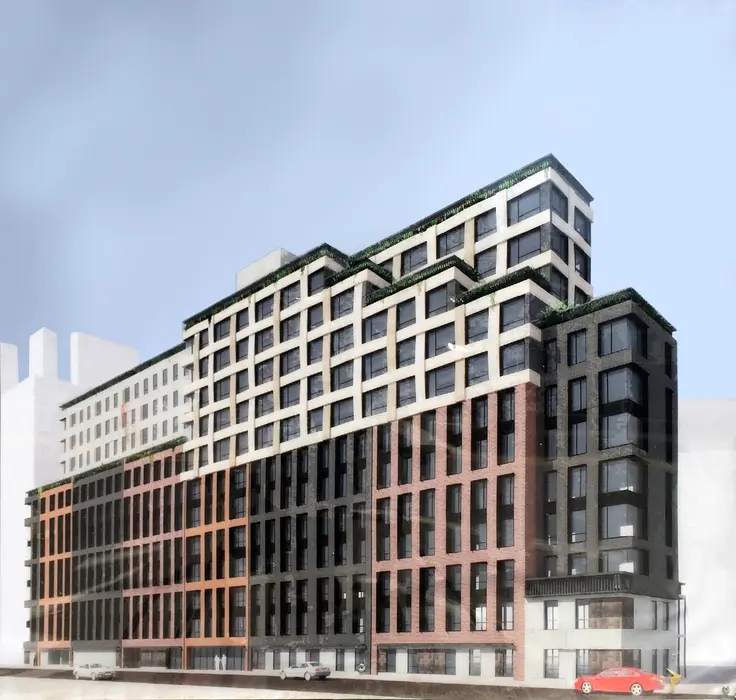 Construction is already up to the third floor of
Criterion Group's
12-story rental project at
11-39 49th Avenue
(formerly 11-55 49th Avenue) in the Hunters Point section of
Long Island City
. In 2014, the LIC Post reported that
Madd Equities
secured an upzoning for the former parking lot, allowing the developer to build up to a FAR of 5.0 on the 26,400 square-foot narrow lot, which is adjacent to where the LIRR tracks emerge from the East River tunnel before merging with Sunnyside Railyards. According to city records, the lot was sold to Shibber Khan's Criterion for $13.5 million later that year.
Nyron Hall Engineering is listed as the applicant of record, and a design posted on the construction fence slightly diverges from Aufgang Architects' drawings shown to the community board in 2014. The exterior will be composed of a patchwork of brick facings, and on a section of the upper facade will resembling a woven mesh.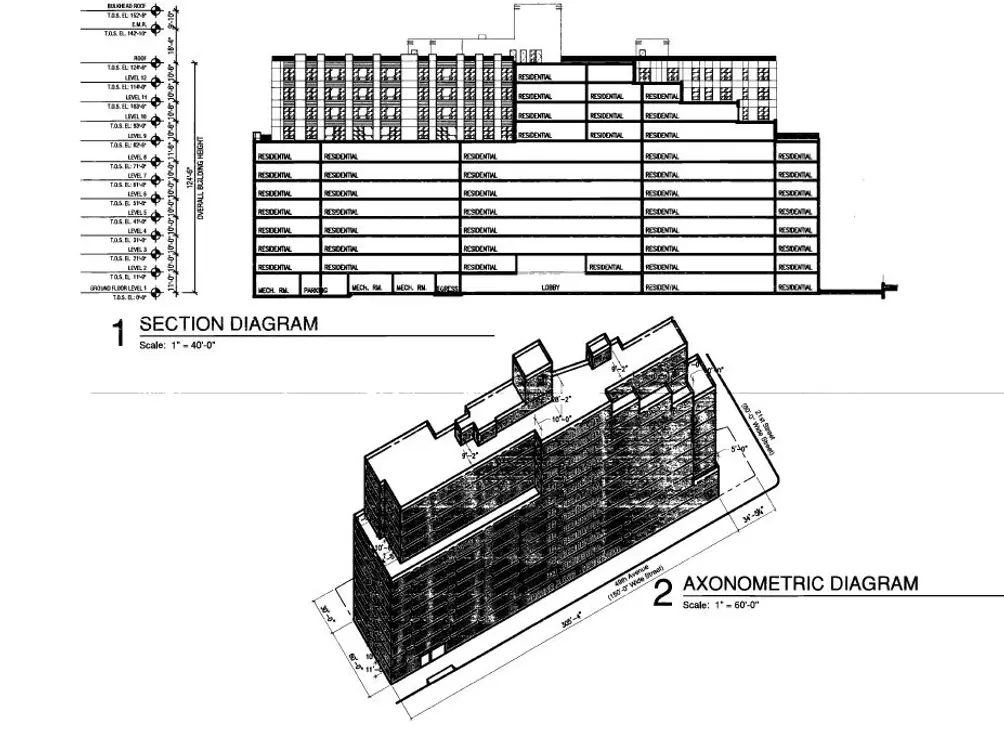 The tower will encompass a sizeable 131,854 square feet and will host 194 apartments, with twenty percent reserved as affordable housing. The broader floors, levels 2-9 have 21 apartments per floor but as the building ascends, the unit count begins to decrease to roughly 11 per floor. The ground level will contain an indoor recreation space, the residential lobby and a bike room.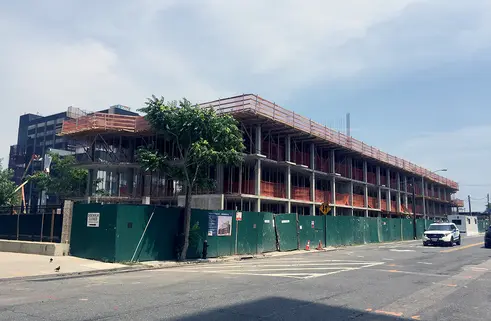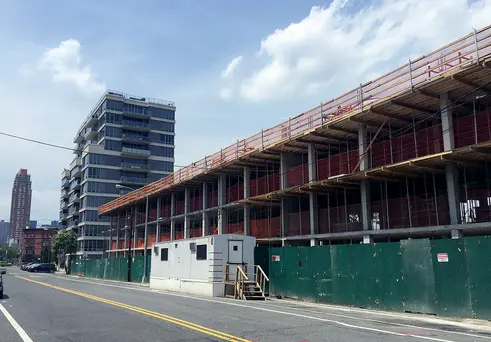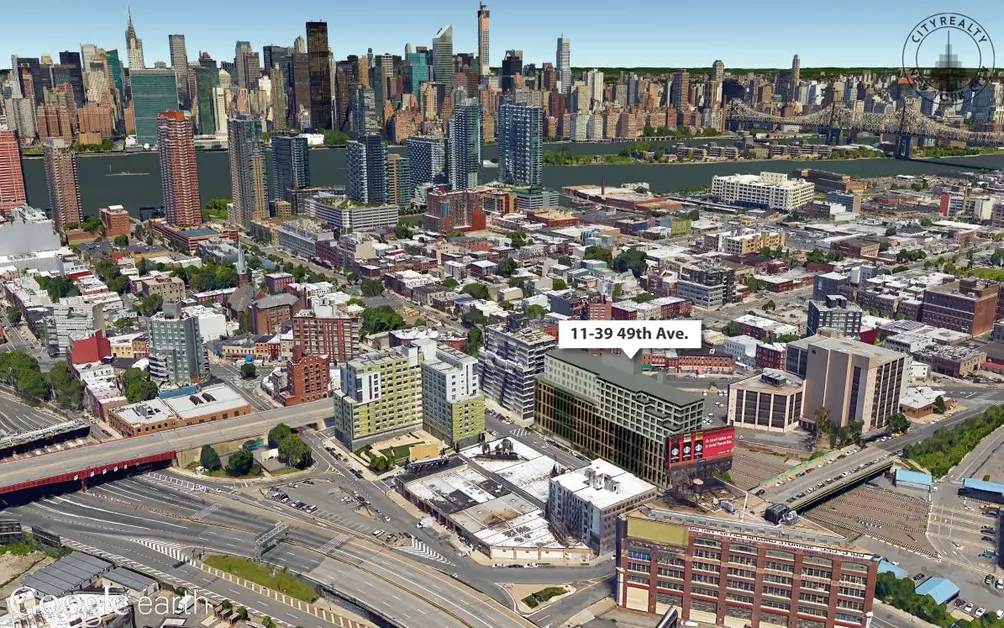 Additional Info About the Building