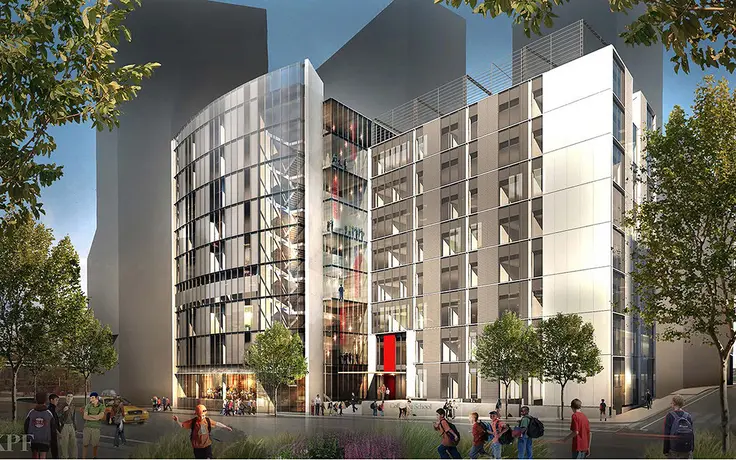 As per the groundbreaking ceremony nearly a year ago on September 8, 2015, the
Collegiate School's
new home at 301 Freedom Place South has been steadily under construction.
KPF
is developing the K-12 facility alongside
Extell's
ongoing
Riverside Center
development, serving as architect of record and collaborating with
STUDIOS Architecture
to design the building and interior space. Thanks to construction firm
Sciame
, steel began to rise in May at the site, which stands between West 61st and 62nd Streets, and the building has now finally begun to rise above ground.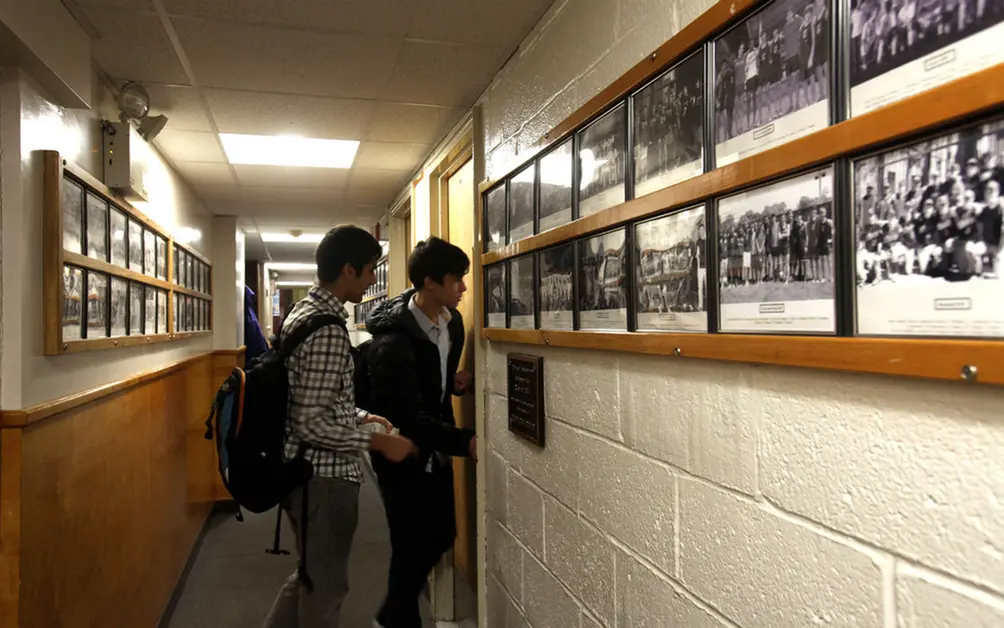 The Collegiate School traces its
roots
back to 1628, reigning as the oldest independent school in the United States. The Dutch West India Company and the Classis of Amsterdam originally established the school on the southern tip of Manhattan, with the responsibility of bringing up the new country's youth. Now, nearly 400 years later, the non-denominational private boy's day school will undergo its 17th move, but only its
first since 1892
when it finally settled at 260 West 78th Street next to the
West End Collegiate Church
. The Collegiate School has seen many esteemed alum through its doors, including
David Duchovny
, Golden Globe-winning actor and director,
John F. Kennedy, Jr.
, son of President John F. Kennedy,
Mark Ronson
, Grammy-winning producer and DJ,
Jon Steinberg
, President and CEO of Buzzfeed, and
Ian McGinnis
, NCAA Division 1 Men's Basketball leading rebounder. Though the small, competitive, academically rigorous school for boys charges a hefty tuition, its current home is outdated and small.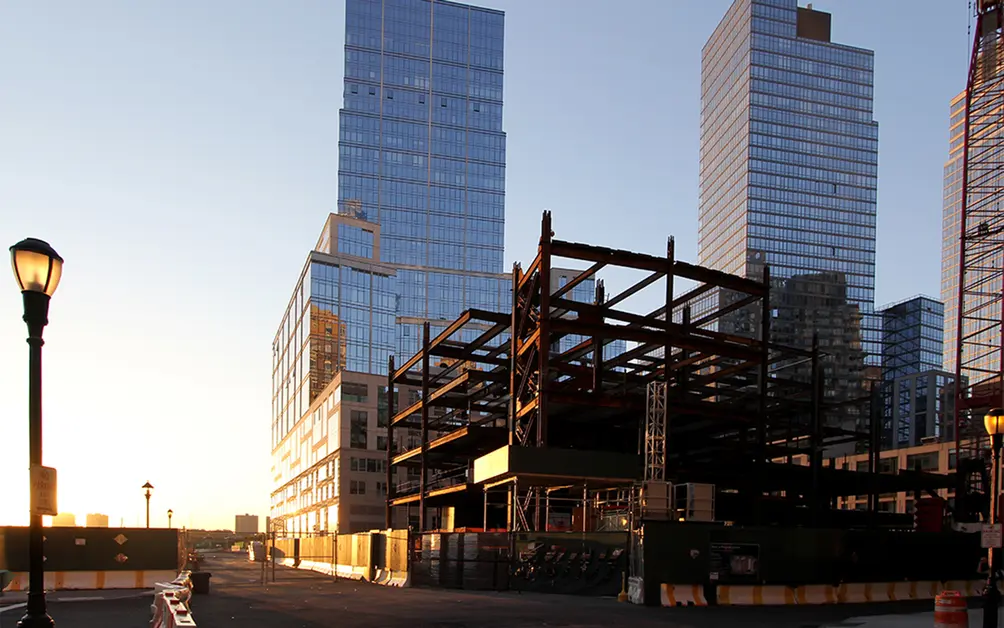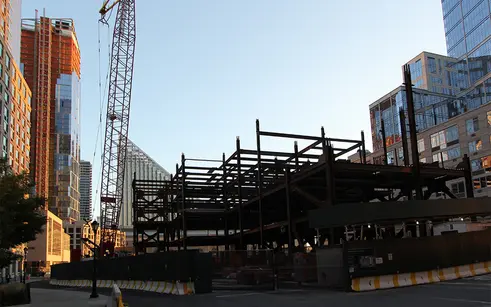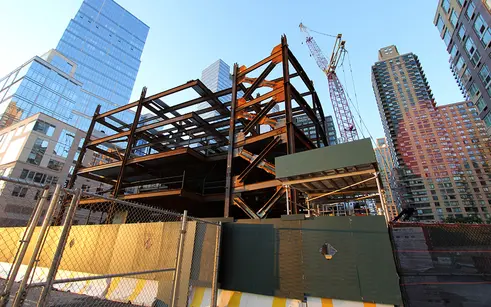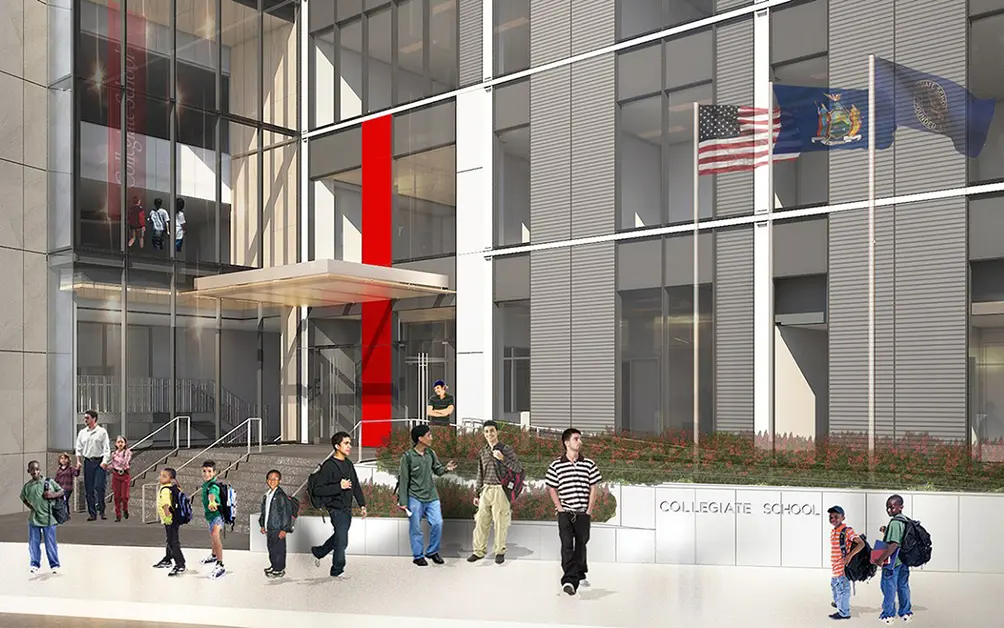 According to Collegiate's
plans
, the new facility will comprise 180,000 square feet and feature a 10-story building that will top out at 143 feet. The school will see a total increase in size of 32% from its current location. It will house ten additional classrooms across all three divisions and consolidate a science center on a single floor for better opportunity for interdivisional faculty collaboration and a better environment for student mentoring. The dining services area will see a 31% increase in size and include a separate space for lower school students adjacent to the main dining room.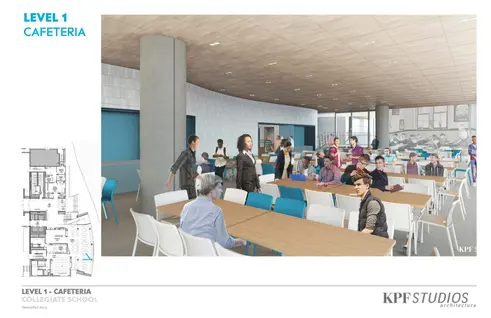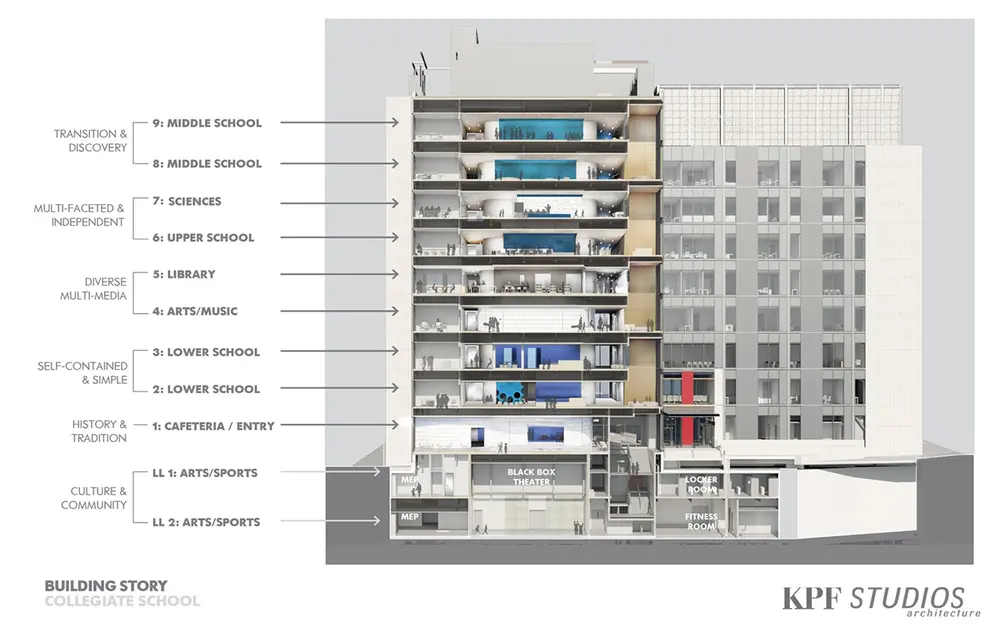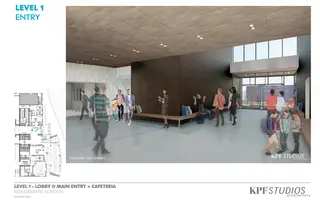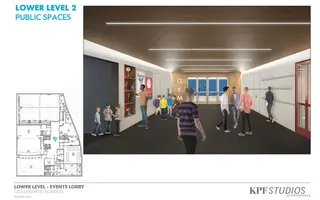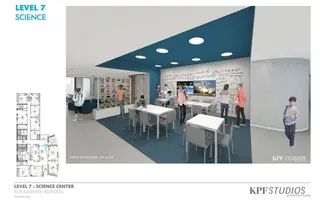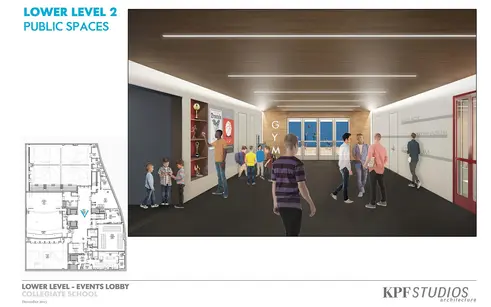 The new building's lower levels will host a visual and performing arts center, including a new digital arts lab, multiple music practice rooms, and a state-of-the-art black box theater. The auditorium will feature 306 seats, enough to accommodate an entire division. Collegiate will also host a 6,850 square foot high school regulation size gym with solid wood floor, as well as a secondary practice gym with a rubberized, resilient floor for regulation wrestling competitions and half-court basketball games.
The new Collegiate School will also host two large outdoor recreational spaces – a first floor courtyard and a multipurpose rooftop space that will increase outdoor space by over 50%. According to a June construction update, the school remains hopeful that if its vigorous construction timeline is followed, the 301 Freedom Place South site will be open for the 2017-2018 school year. The school's former site has been sold to the neighboring West End Collegiate Church.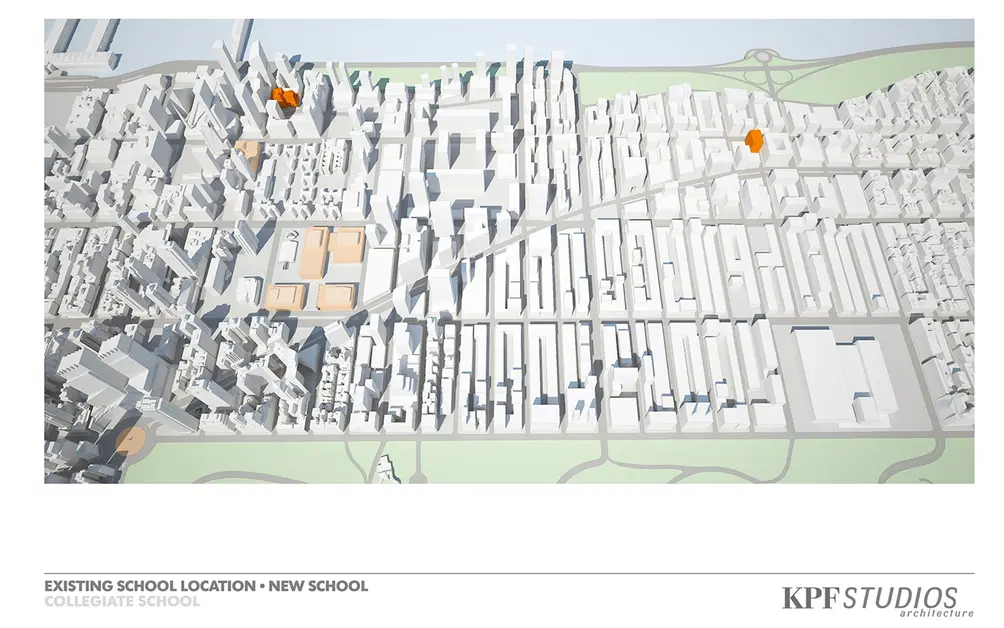 Additional Info About the Building