Market Reports & Research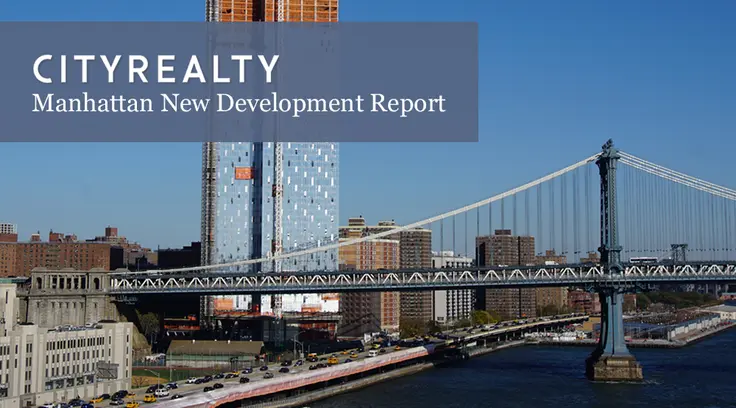 The Lower East Side will see the most condominium units completed over the next few years in large part because of the 815 units coming to Extell Development's One Manhattan Square, which will be one of biggest condos, by unit count, ever constructed in Manhattan. In Midtown West, nearly 1,000 units are under construction, many of which are slated to arrive in new Billionaire's Row buildings such as Central Park Tower, 220 Central Park South, and 111 West 57th Street.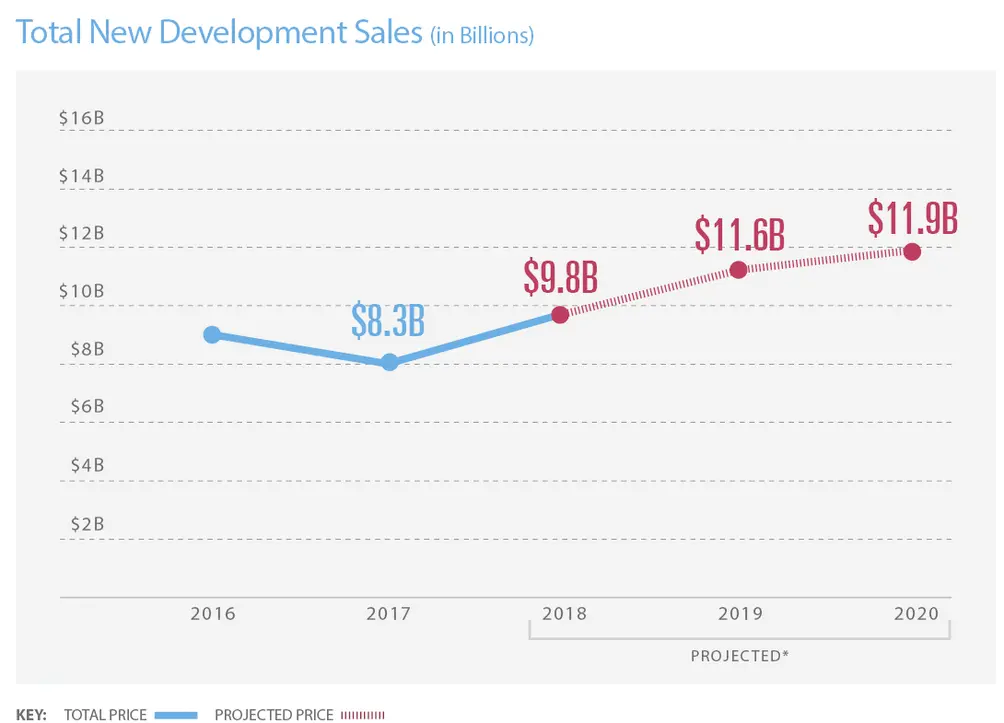 New development sales dropped to $8.3 billion in 2017 from $9.4 billion in 2016. CityRealty projects closings in expensive new buildings will raise these totals to more than $11 billion in 2019 and 2020. CityRealty anticipates that new development sales over the next few years will top $30 billion.
The decline in aggregate new development sales this year as compared to last is partially attributable to the citywide softening of the luxury market. If the Manhattan new developments currently under construction sell as planned over the next few years, total new development sales will not only rise but reach a record high by 2020.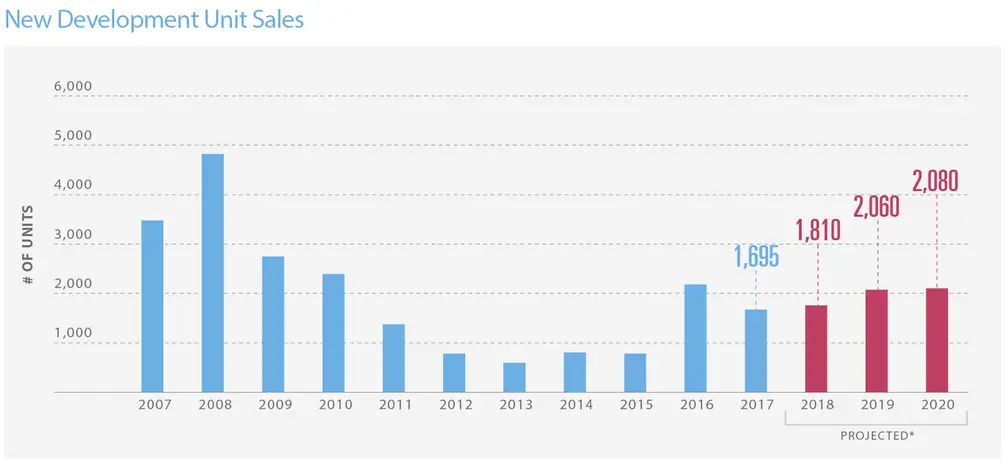 Following the fallout from the economic crisis in 2008, sales of new condos were on a downward trend, and between 2012 and 2015, fewer than 1,000 units sold each year. In 2016, more than 2,000 new condo units sold, and although there was a fall-off in 2017—with 1,695 closings—CityRealty projects that roughly 1,800 and 2,000 units will close each year through 2020. CityRealty forecasts that the aggregate value of new development sales will reach an estimated $9.8 billion in 2018, $11.6 billion in 2019, and $11.9 billion in 2020. These estimated values do not take into consideration projects that may be planned but have not yet been filed with the attorney general, or for which pricing information has not been made public.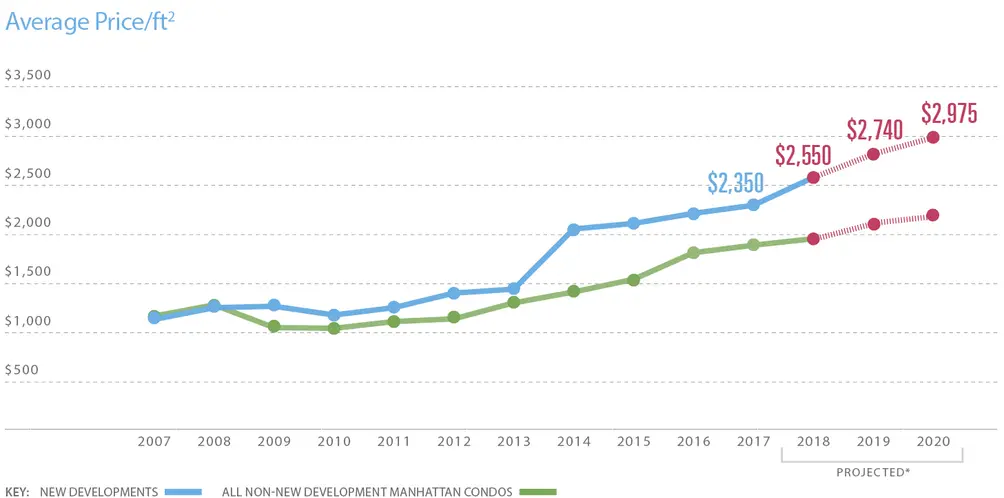 The average sales price of new developments has been markedly above the average price of all other Manhattan condos since 2013. In 2017, average prices reached a new benchmark, hitting $5 million for the first time. CityRealty projects that the average new condo price will inch upward, reaching $5.5 million by 2020. The average price/ft2 in 2017 reached a new high of $2,350 and CityRealty forecasts that it will grow over the next three years, hitting $2,975 by 2020.
Additional Info About the Building