Rental Building News and Offers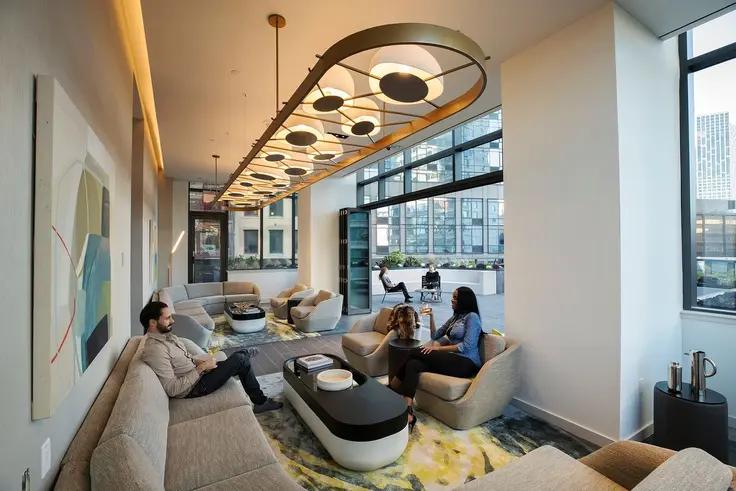 When leasing of the market-rate apartments at
The Ashland
commenced
earlier this fall
, we got a glimpse at the 'standard' condo perks offered to residents: a fitness center, a children's playroom, a roof deck, a game room, and units furnished with washer/dryer combos and state-of-the-art kitchen appliances. Recently,
The Gotham Organization
has
fully launched their website
for the property, along with the latest photos of its in-suite interior/communal areas.
Photos taken from the building's rooftop terrace show residents will be able to enjoy an outdoor fitness area, a furnished terrace lounge, a communal dining area, and a second terrace with ornate, potted greenery, cabana grills and outdoor benches in amber-wood. But this breathtaking view of Downtown Brooklyn's emerging skyline are not exclusive to the rooftop; residents can also enjoy the view from their living rooms and kitchens, perhaps as a reminder that the 53-story luxury tower is centrally located at the nexus of Brooklyn's Cultural District.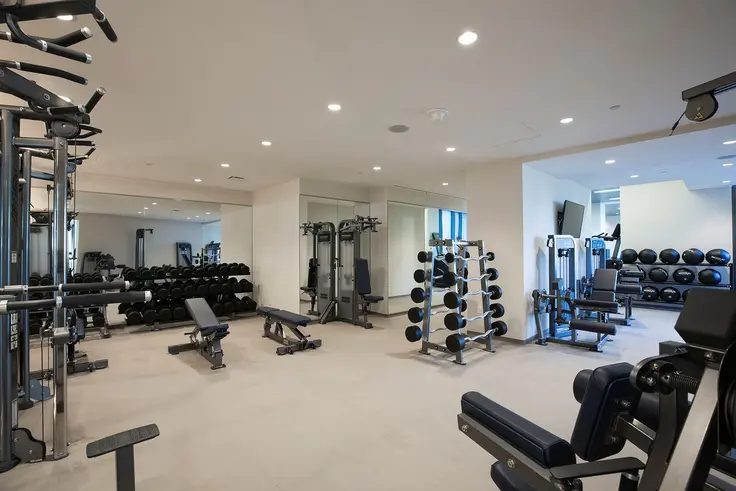 Enlarge Image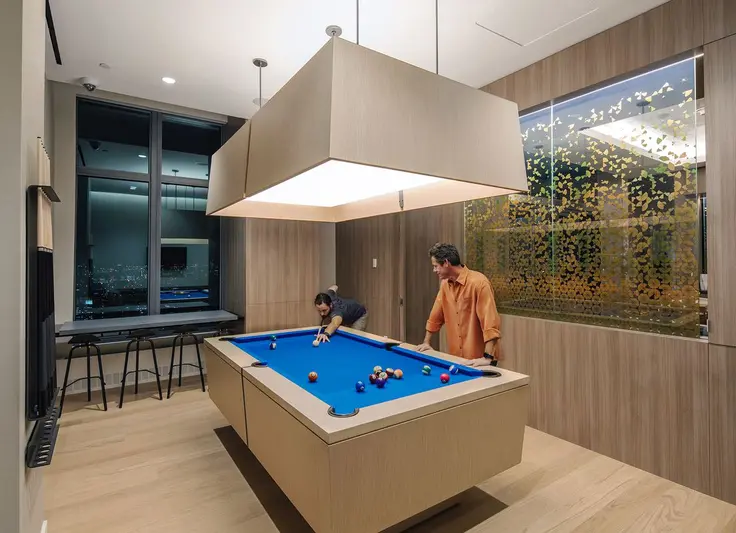 Enlarge Image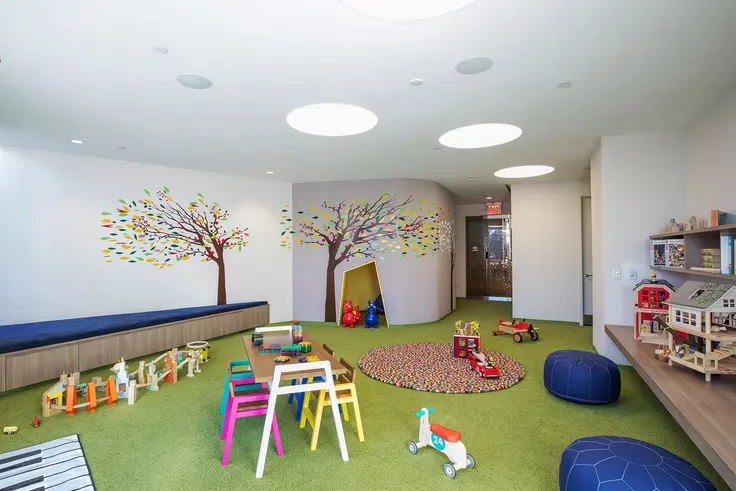 Enlarge Image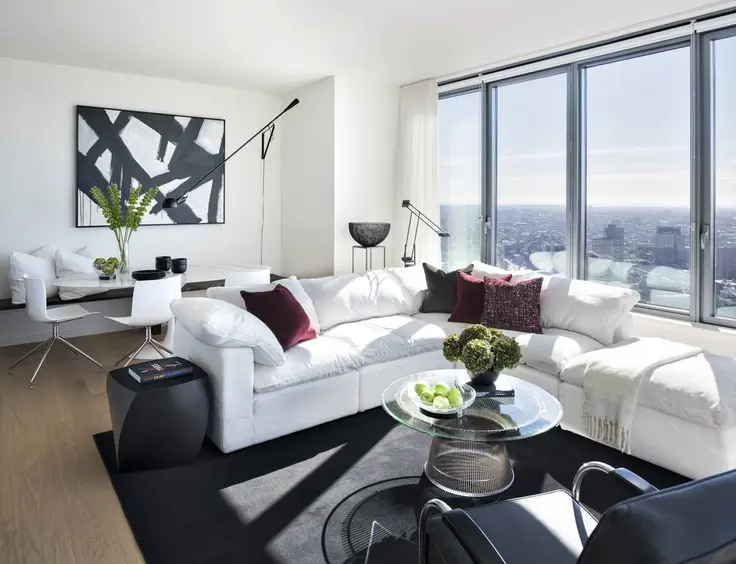 Enlarge Image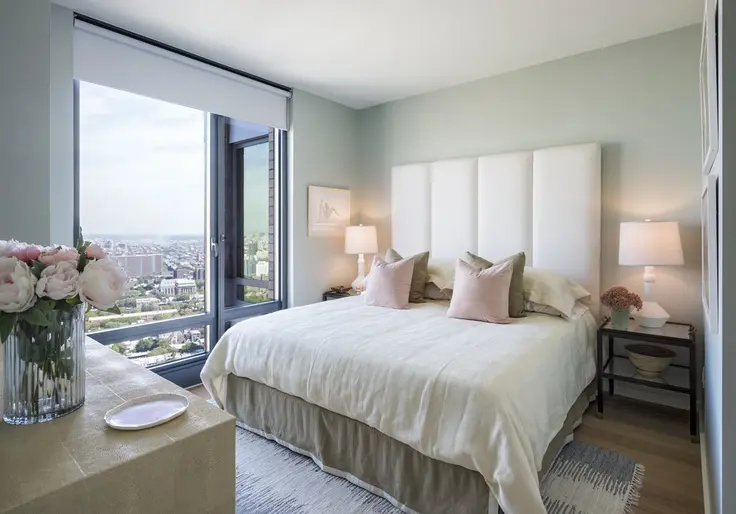 Enlarge Image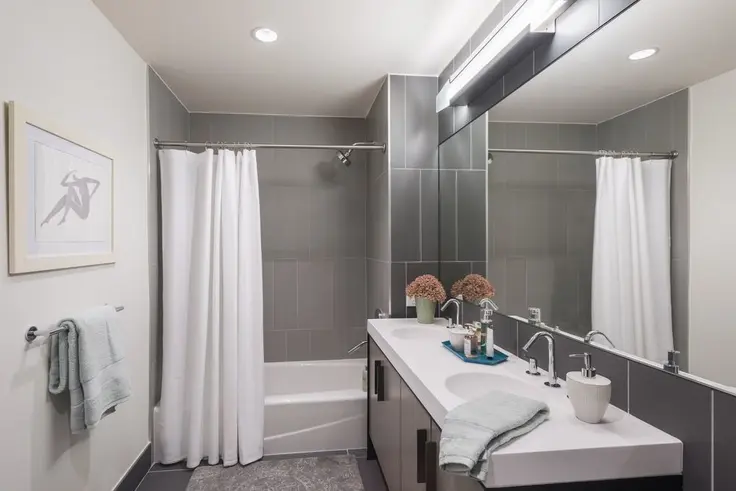 Enlarge Image
Better yet is the building's adjacency to the Theater for a New Audience, the Brooklyn Academy of Music, One Hanson Place, and the Barclays Center. And soon enough The Ashland will open The Gotham Market within its ground-level floors: A food hall with culinary pop-up space for a list of eight rotating chefs and restaurateurs.
As for its interiors, a closer look at the children's play lab reveals the warm and modern pallette, Span Architecture's designer, Jean-Gabriel Neukomm has chosen. "Brooklyn doesn't dress up, but it accessorizes," said Neukomm describing his inspiration for the design. The minimalistic features that keep the children's playroom sunny, spacious and warm (relying on broad-glassed, bare-framed windows to illuminate it with plenty of natural light) are inherent in all communal areas.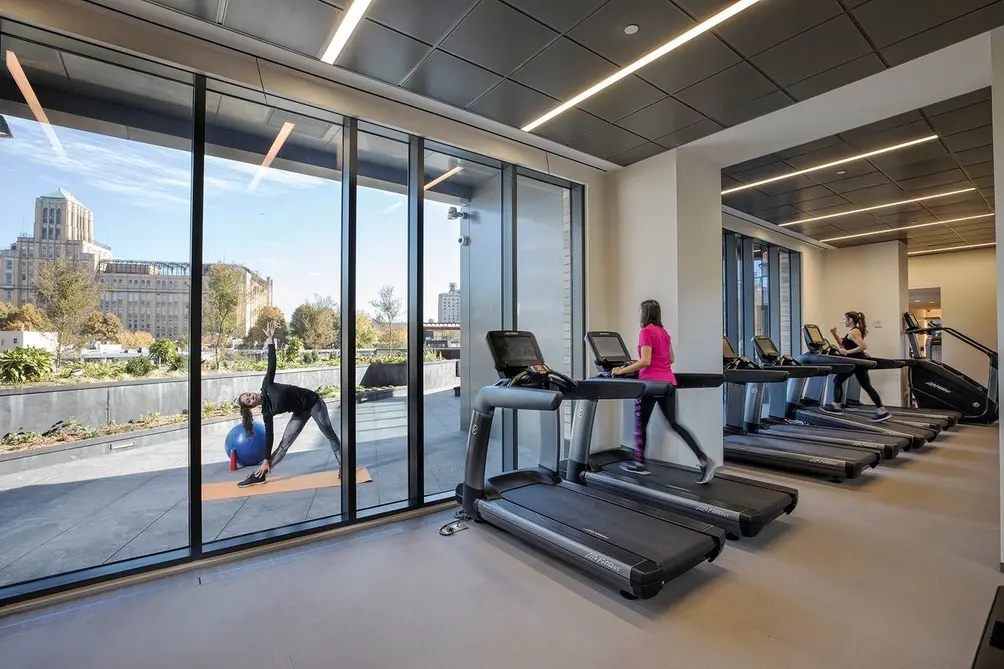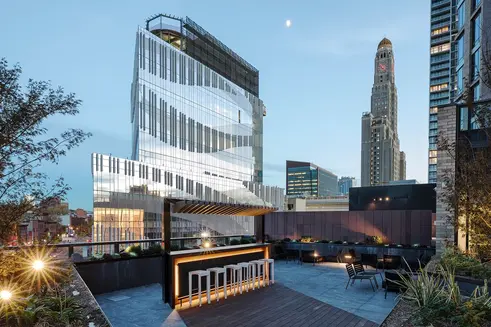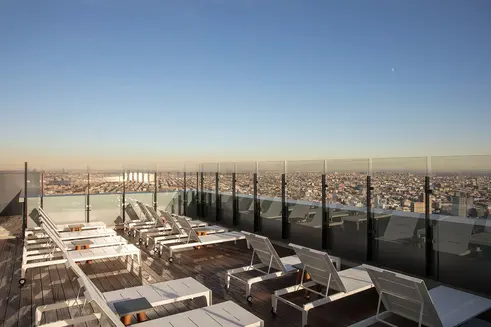 Warm earth tones seem to reappear in the brick-clad private kitchens, the communal interior reading area/lounge, and even the roof deck that displays benches, tables and tiling that bounce off between green, dark maroon and chestnut. Green, especially, reappears in the kitchens of several smaller units, as well as in the more intimate communal areas. But in the 'grown-up' party lounges, Neukomm embraces the sleekness of a gray and white palette, making the rooftop bar, the gym and bathrooms modernly conservative.
Among many of the amenities listed, it's nice to see unique features like an outdoor 'cinema', a package room with cold-store features and a stroller parking are available, though some require a nominal fee.
Current availabilities include studios, starting from $2,515 per month (some alcove studios are also available); 1-bedrooms, starting from $3,140; and 2- and 3-bedrooms, which are located on the building's upper floors and thus get the most coveted views, from $5,045 up to $6,960 per month. New leases get two months of free rent.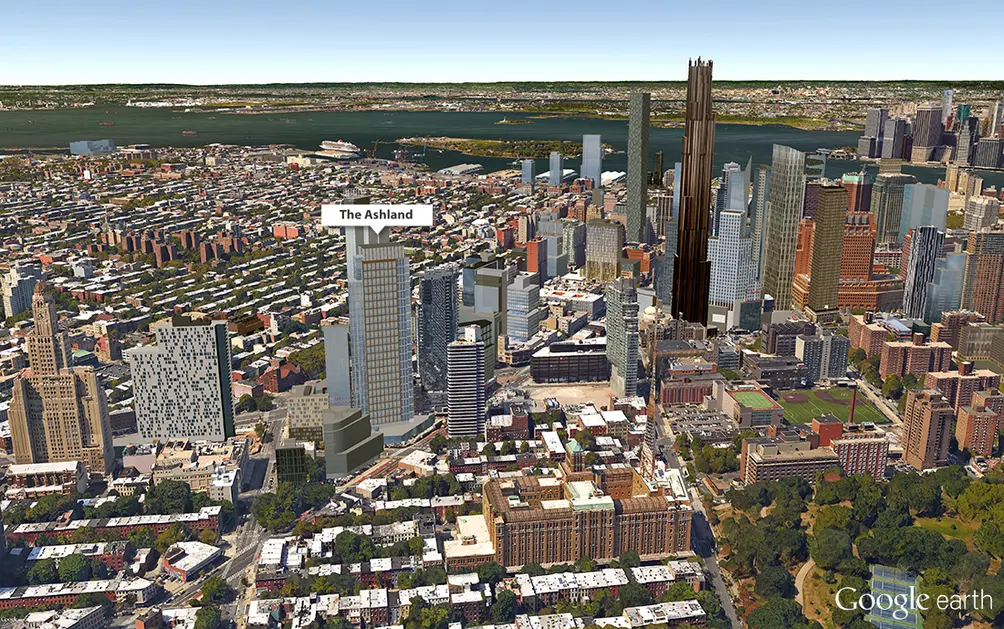 Additional Info About the Building