Rental Building News and Offers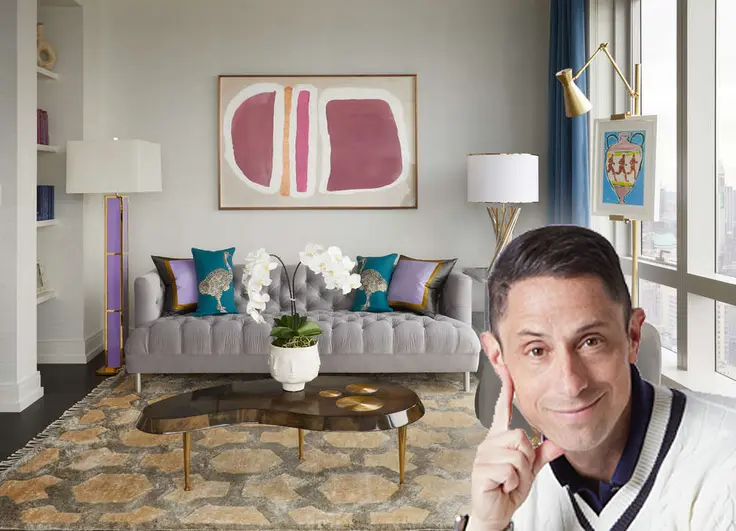 "Build a timelessly chic foundation, then accessorize with abandon." This
philosophy
has guided design impresario
Jonathan Adler
through the creation of his thriving company, design of the Parker Palm Springs Hotel, and redesign of Eau Palm Beach Resort & Spa.
Extell's
shimmering new rental
555TEN
provided such a foundation, and Adler was tapped to bring his most eclectic pieces and stylings to a model unit.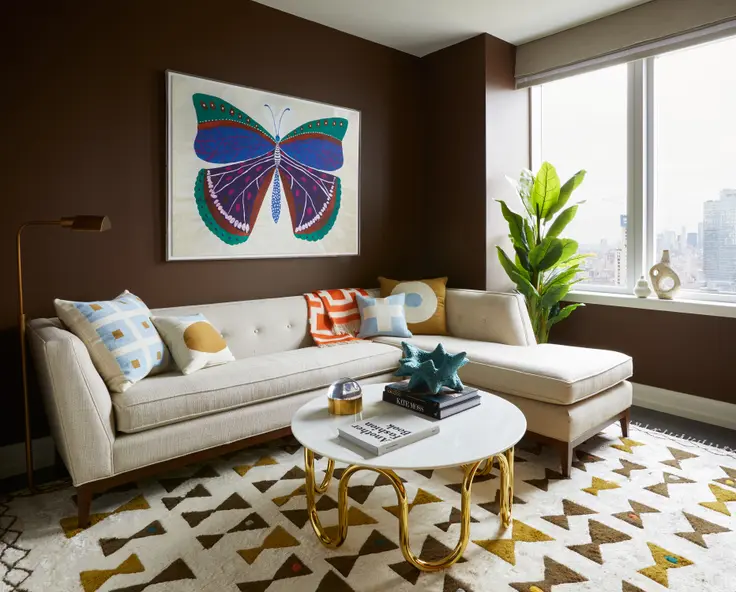 Enlarge Image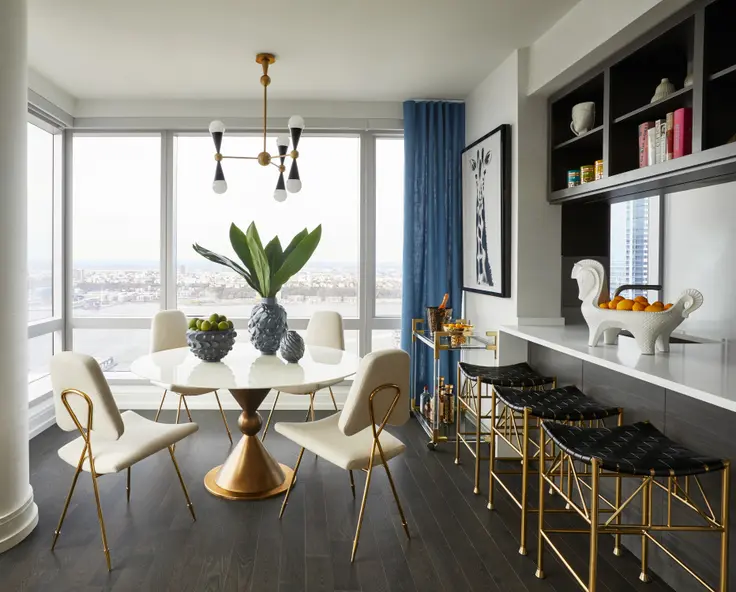 Enlarge Image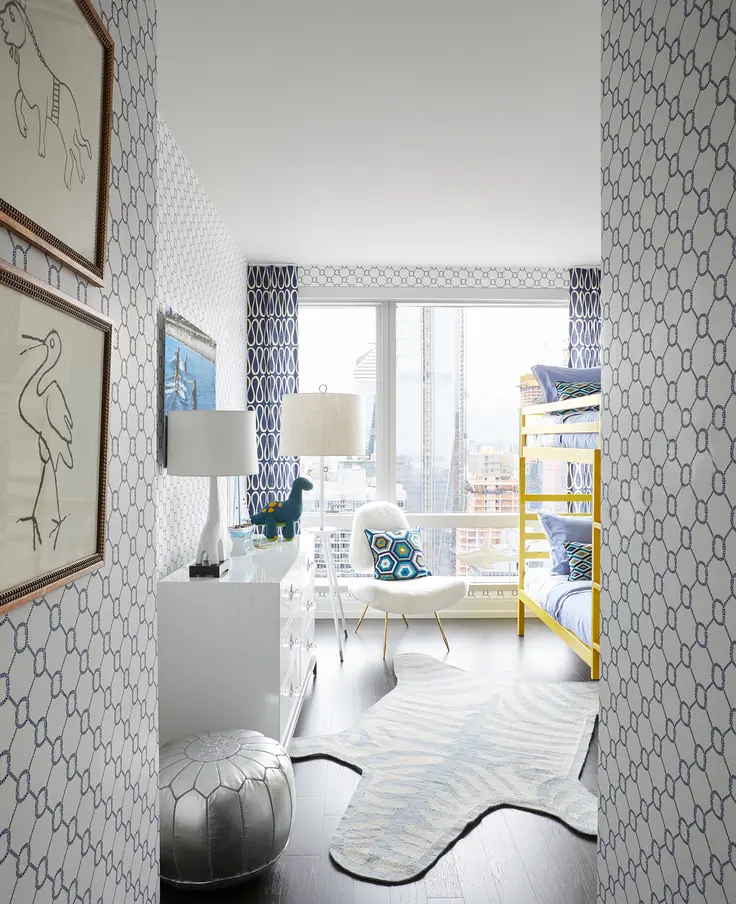 Enlarge Image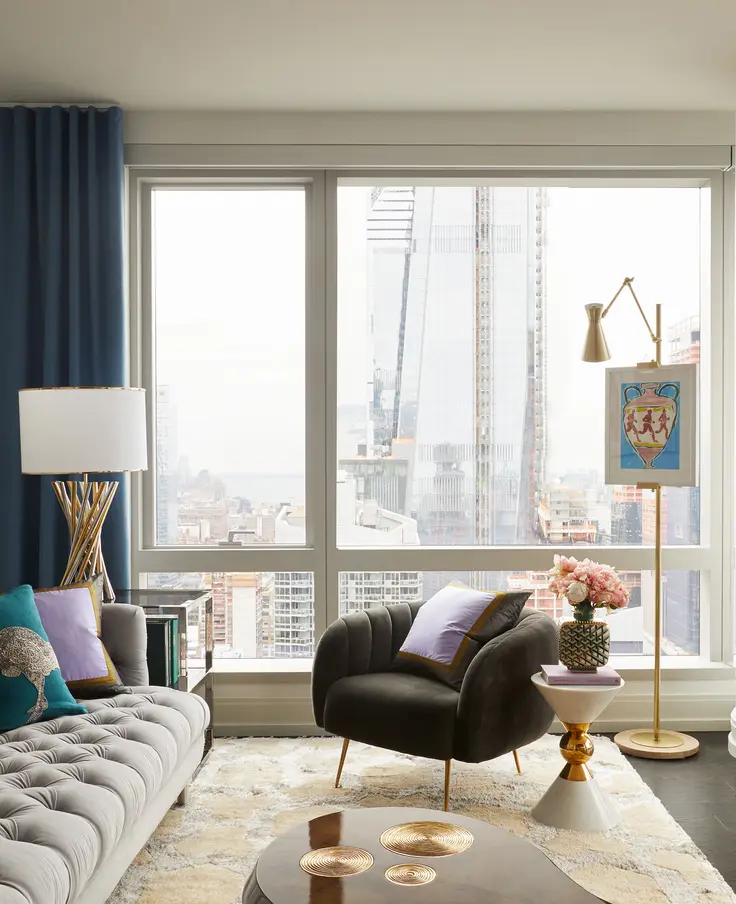 Enlarge Image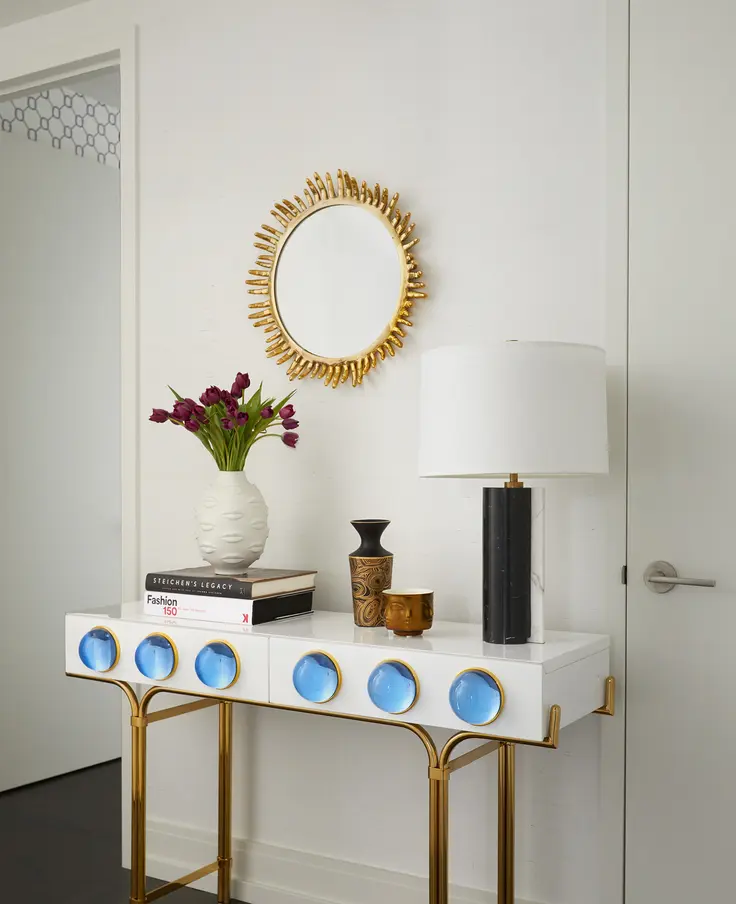 Enlarge Image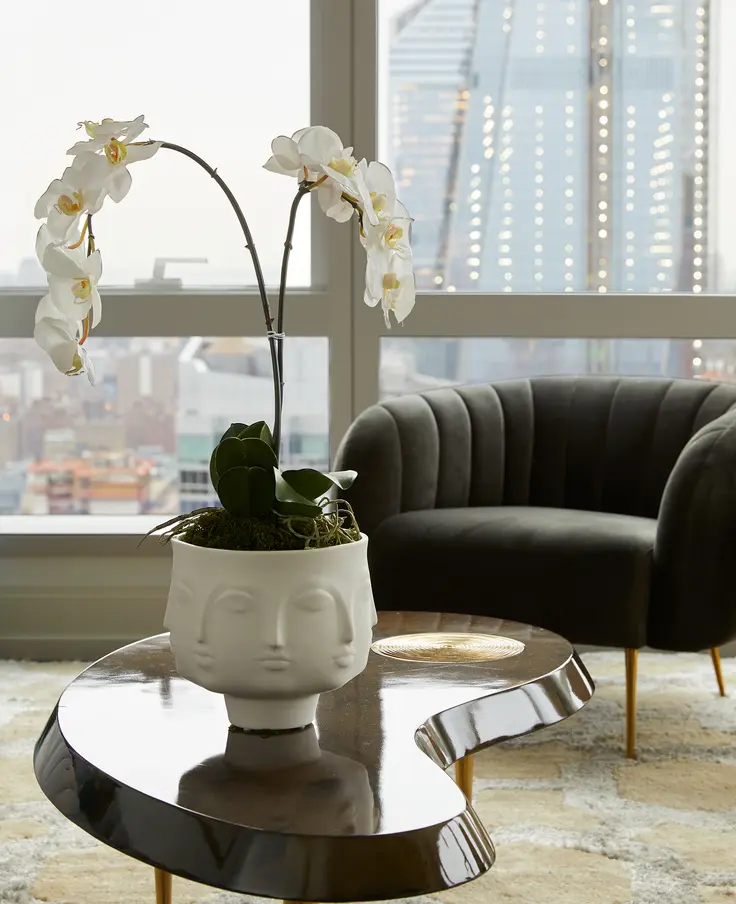 Enlarge Image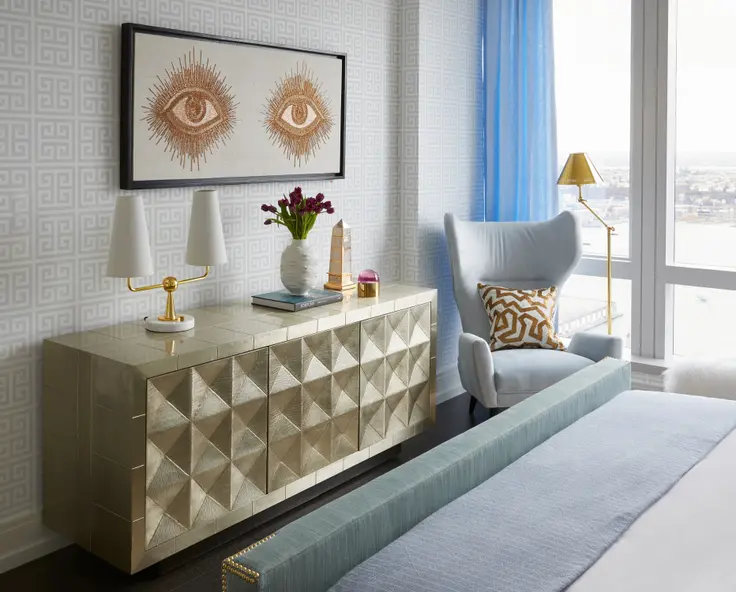 Enlarge Image
For the three-bedroom, three-bath white box apartment, Mr. Adler drew drew
inspiration
from the vistas of the residences starting 150 feet off the ground, as, "This apartment is…like being in the clouds." He kept the furniture low to make sure the panoramic views would not be interrupted, and a cool color palette created a soothing vibe. The goal was for the apartment to be "serene and calm, the perfect retreat from the endless energy of New York City," as he explained in a statement; to that end, he used a cheerful combination of sleek luxury pieces and lighthearted accents to create a warm, welcoming space.
"We believe that your home should make you happy." - Jonathan Adler's manifesto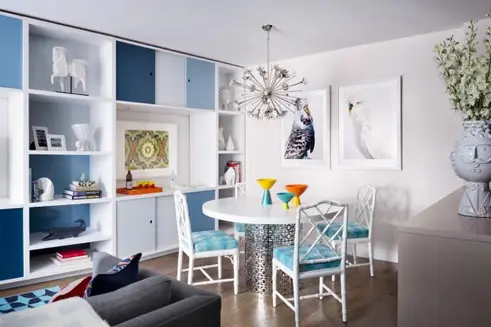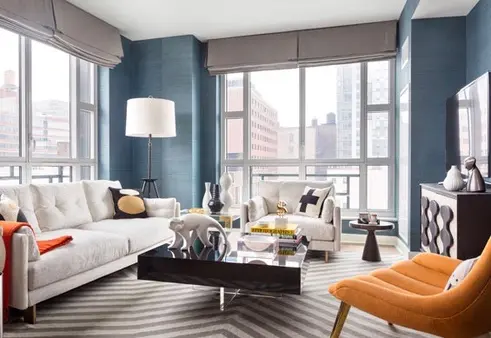 Mr. Adler's work on New York City model units dates back to
2012
, when he designed two – one in Modern Rustic, the other in Deluxe - for
225 Rector Place
, a condominium in Battery Park City, in a move that helped the
sales push
, inspired residents, and let them shop the look. Mr. Adler also brought "a serious dose of style" to the model residences at
Abington House
, a Chelsea rental. He drew inspiration from the nearby High Line for what Related calls "a colorful feast for the eyes."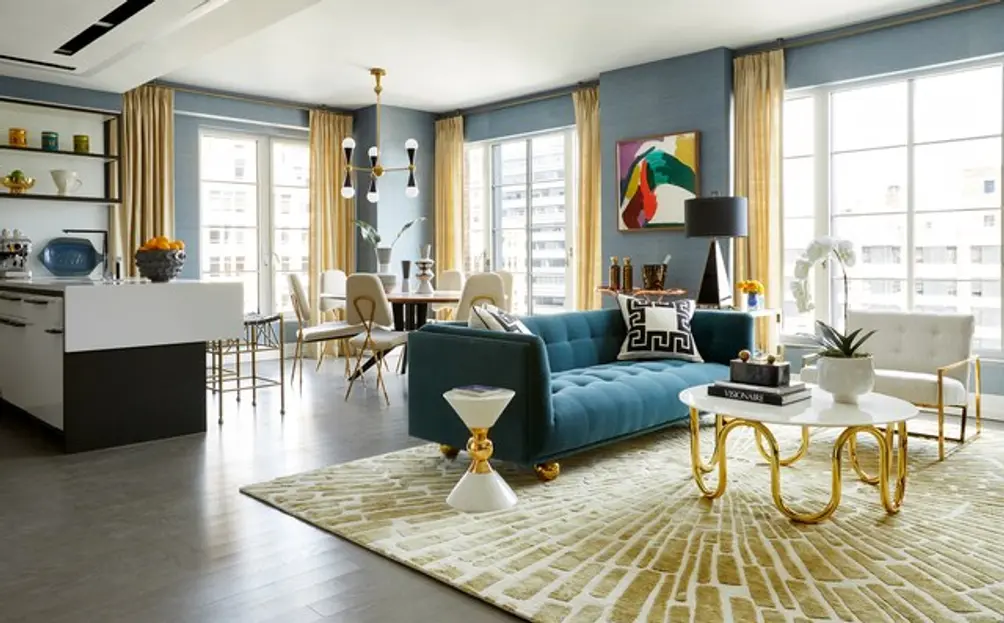 This fall, he designed a
model apartment
at
70 Charlton
, also by Extell, in Hudson Square, a formerly industrial neighborhood that's experiencing a dizzying transition to residential. Mr. Adler's studio is not far from the apartment, and he drew great inspiration from the neighborhood around him. "The apartment has the chic, luxury polish of something you'd expect to see on Park Avenue but with a downtown edge and coolness to match its location," he told
Architectural Digest
. Unique accessories, a rich array of textures, and pops of color and art turned it into "a glamorous family residence, not…a cookie cutter apartment."
If you're interested in replicating Adler's design concepts in identical spreads, there is still a number of availabilities in 555TEN. Studios start at
$3,475/month
; one-bedrooms start at
$4,195/month
; two-bedrooms start at
$6,410/month
; and three-bedrooms start at
$9,940/month
. All prices are net effective.
Additional Info About the Building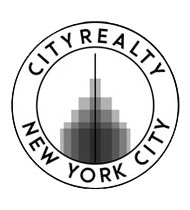 Content Specialist
Michelle Mazzarella
Michelle is a contributing writer and editor for real estate news in New York City