An affordable housing lottery has launched at
Compass III
in the central Bronx, offering 328 units in a brand-new, 16-story high-rise overlooking Starlight Park by the Bronx River. Depending on income range and household size, studio rents range from $331 to $1,091, one-bedroom units from $426 to $1,375, two-bedrooms from $521 to $1,660, and three-bedrooms from $594 to $1,910. Check out the
official application form
(PDF) for more info.
Similar to most other affordable developments, Compass III assigns special preference for current New York City residents, with an added 50 percent bonus for persons who live in the Bronx Community Boards 3 & 4, and another five percent for municipal employees. Additionally, five percent of the units are reserved for applicants with mobility disabilities, and a further two percent for those with vision and hearing difficulties.
The building at 1560 Boone Avenue is the third phase of the roughly 1,300-unit Compass Residences affordable complex built by Monadnock Development and Signature Urban Properties, part of the ambitious West Farms Redevelopment Plan. The two prior buildings rose immediately south in the preceding years, bringing urban life to dilapidated lots. The brick-faced building, designed by Dattner Architects, contributes 2,613 square feet of retail and a public plaza to the rapidly-reviving neighborhood replete with schools, groceries, and pre-war apartment buildings.
The neighborhood has come a long way since the 1970s "urban emergency" of depopulation, crime, and arson. Today, Mondanock Development and Signature Urban Properties are responsible for numerous affordable housing projects around the Bronx, contributing to active street life and providing well-planned high-rise housing for very-low-income to median-income residents that revives neighborhoods and combats the housing crisis.
{ "key" : "", "lat": 40.833560, "lng": -73.884270, "marker": { "icon": "" }, "pov": { "zoom": 10 } }
Additional Info About the Building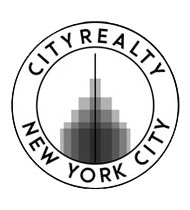 Content & Research Manager
Vitali Ogorodnikov