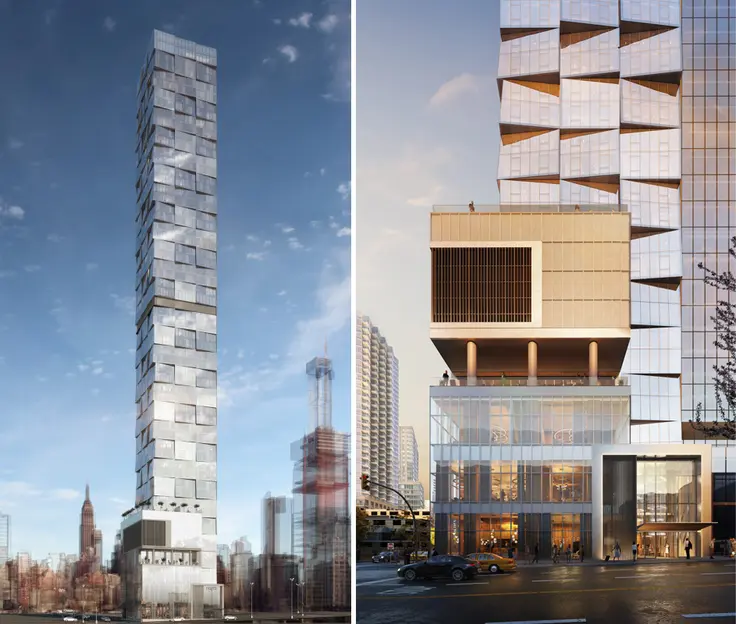 A slender hotel tower on Manhattan's West Side will soon top out at 51 floors, 642 feet in height — a figure that will make it the
sixth tallest hotel in North America
. While 2021 may seem like a precarious time to be building a hotel, come one year or two, tourists will be flocking to the Big Apple, blocking our sidewalks, commending our outdoor dining program, and gawking at our quarter-mile skyscrapers. Additionally, with several Manhattan hotels shuttered for good and the city tinkering with the idea of requiring special permits for new hotel development, this inn may have the good fortune of operating in a less competitive hospitality market in the coming years.
The $368 million project will reportedly carry the flag of Marriott's Aloft brand and will accommodate 531 rooms, a business center, ballroom, and a fourth-floor restaurant/bar with an accompanying terrace. The building soars from the southeast corner of West 37th Street and 450 Eleventh Avenue, three blocks north of Related-Oxford's Hudson Yards plan and directly across from the Jacob K. Javits Convention Center, which recently finished a
significant expansion
and opened a
new rooftop facility
with a one-acre working farm. Counting on the return of conventions and the in-office crowd, the hotel may have no problem filling up, especially given that Hudson Yards' millions of square feet of office space are almost fully leased.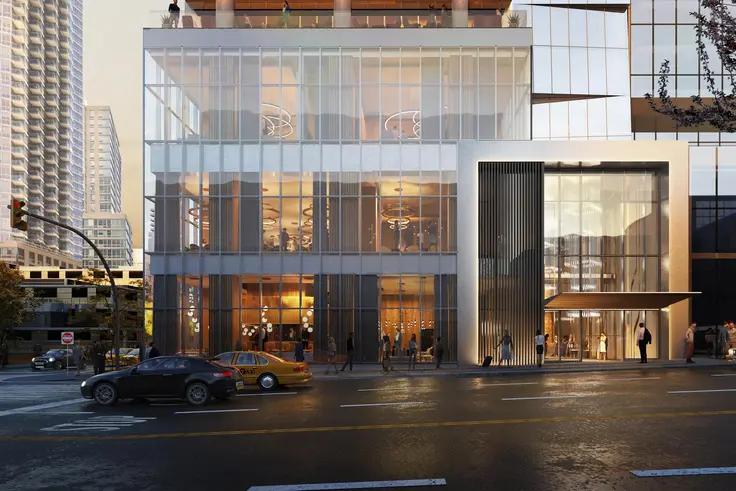 Enlarge Image
Enlarge Image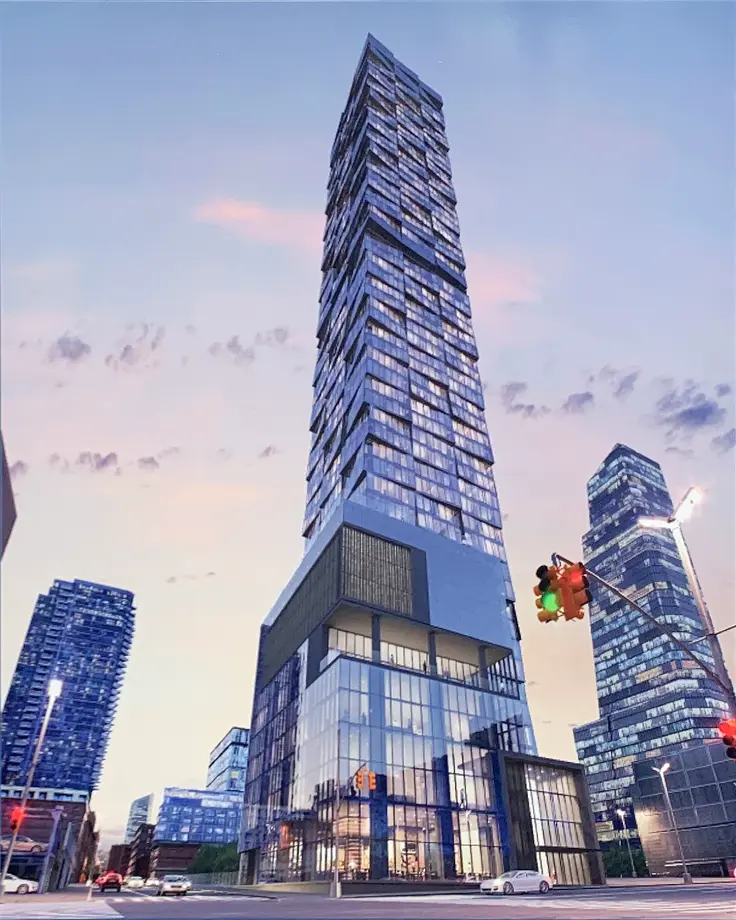 Enlarge Image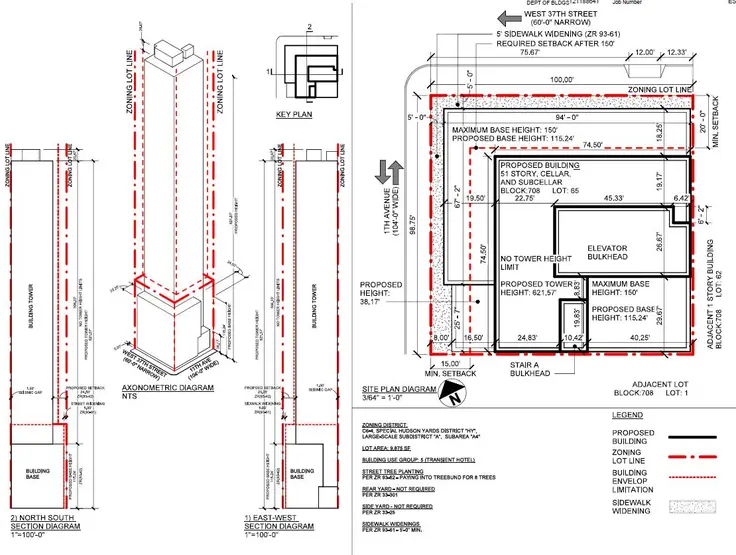 Enlarge Image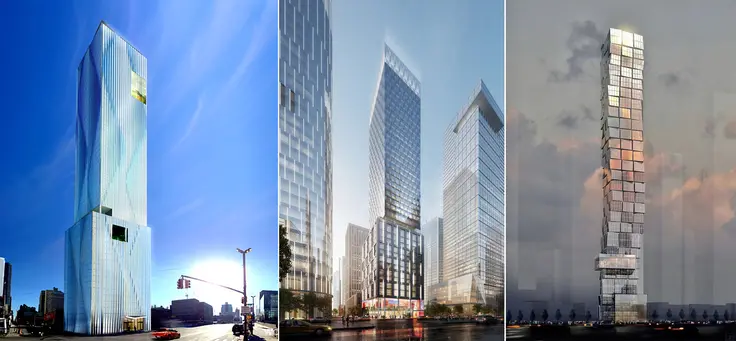 Enlarge Image
Propelled skyward by Marx Development Group, the pencil-thin tower has been years in the making and has several past design iterations unbuilt. The final design by DSM Design Group and Moshe Tzur Architects will resemble a stack of glass Rubik's Cubes whose series of shifting glass volumes will provide an ever-changing appearance depending on the quality of sunlight and perspective. In the coming weeks, the reflective glass skin will begin cladding the slender concrete frame, likely making the building one of the most eyecatching in the area.
Although the Javits Center walls off the waterfront like a beached whale, its low-slung stature will allow the hotel's west-facing to suites to have panoramic views of the Hudson River and New Jersey Gold Coast. City views will be limited, however, as there are
many taller towers
planned in the vicinity. There has also been significant hospitality development nearby. One block north at 470 Eleventh Avenue, a 350-key mixed-use hotel has been long-planned by Siras Development. The
Pendry Manhattan West
hotel has just opened, and other major hotels in the Hudson Yards area include the first-ever Equinox Hotel at 35 Hudson Yards and a Courtyard by Marriott on 34th Street and Tenth Avenue.
As of September 2021, the new hotel's concrete frame has just about reached full height. Upon the building's expected 2023 completion, the tower will become the third tallest all-hotel building in the city, behind the Courtyard/Residence Inn New York Manhattan/Central Park (753') and the Four Seasons New York (682').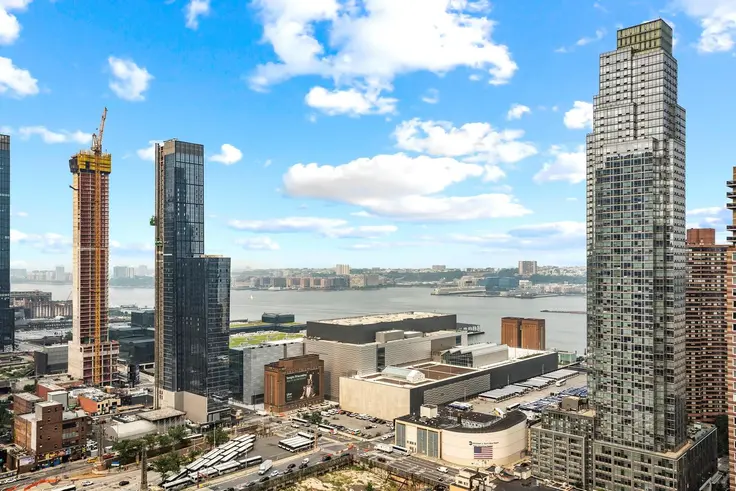 Enlarge Image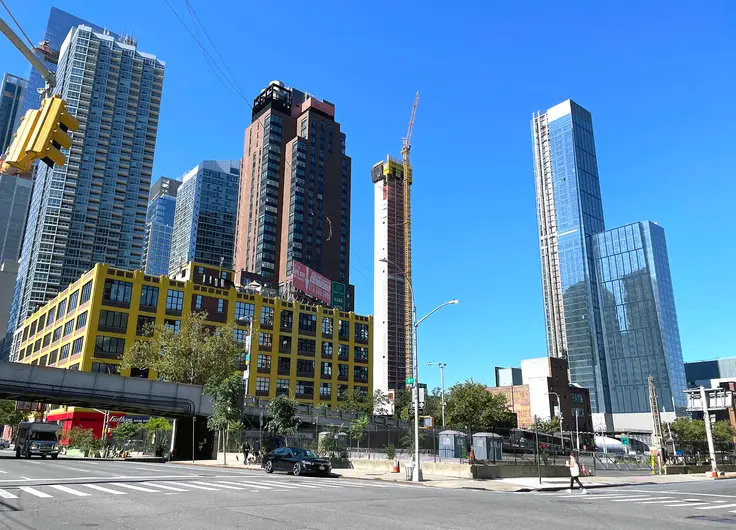 Enlarge Image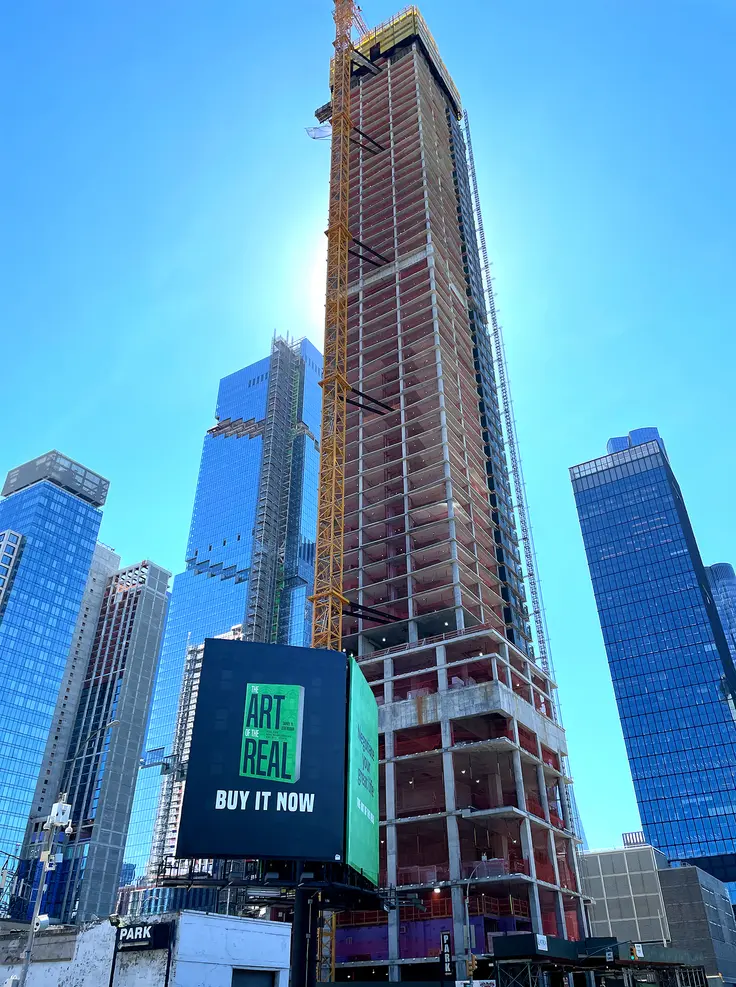 Enlarge Image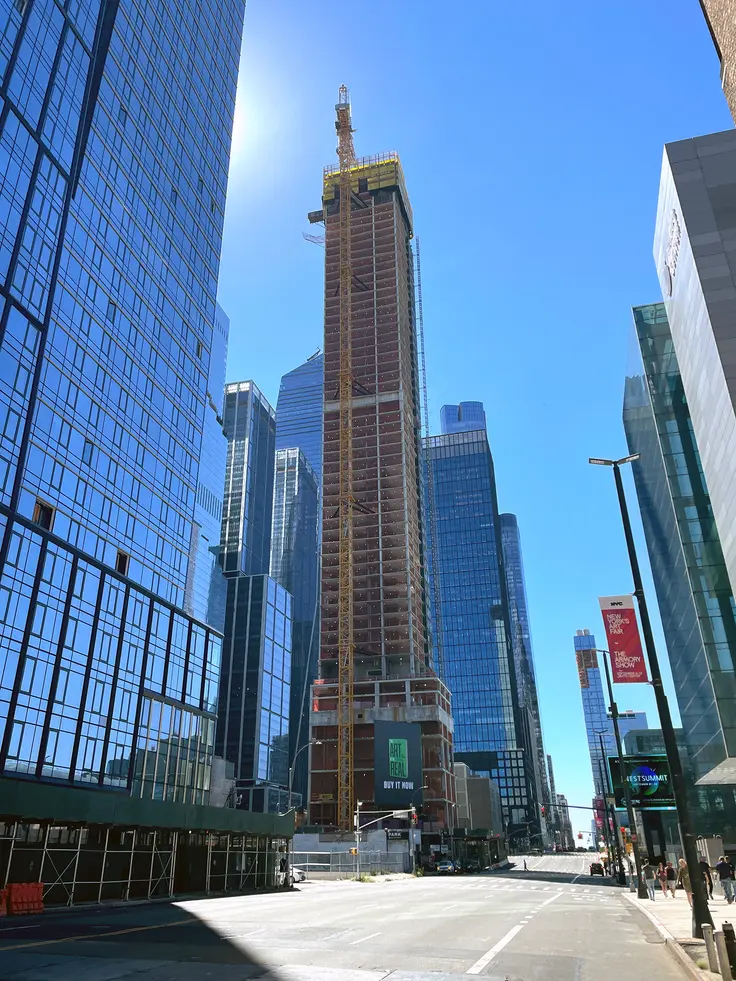 Enlarge Image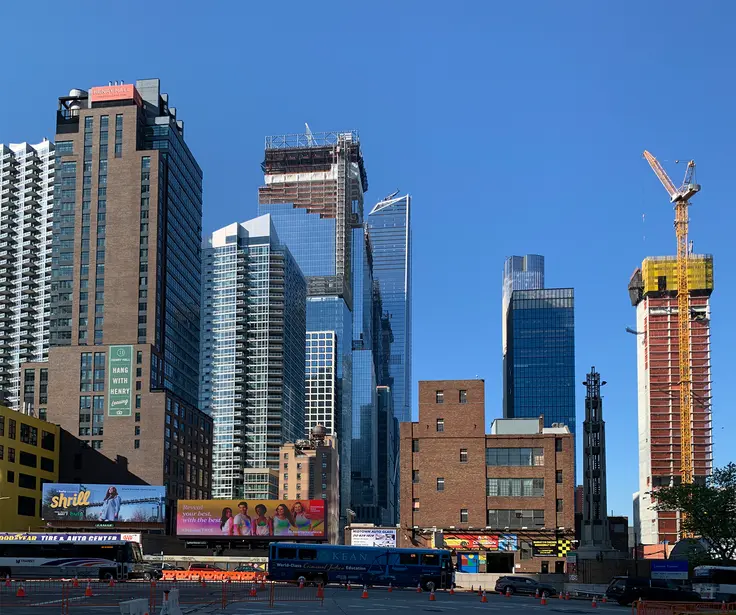 Enlarge Image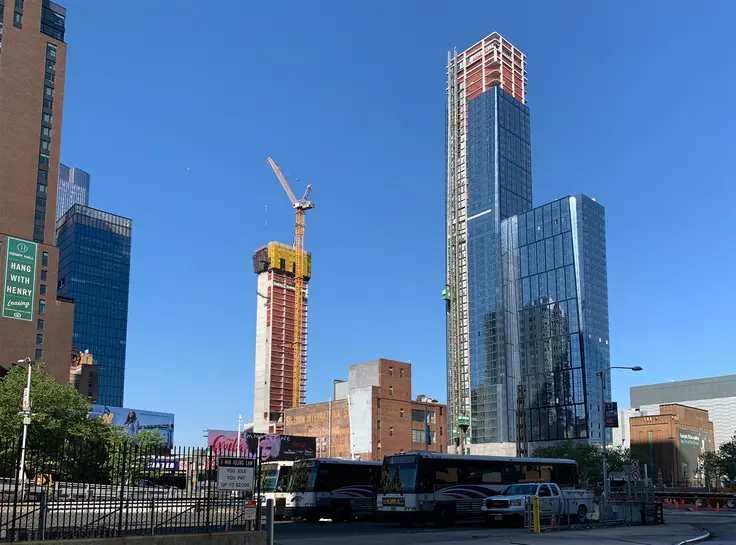 Enlarge Image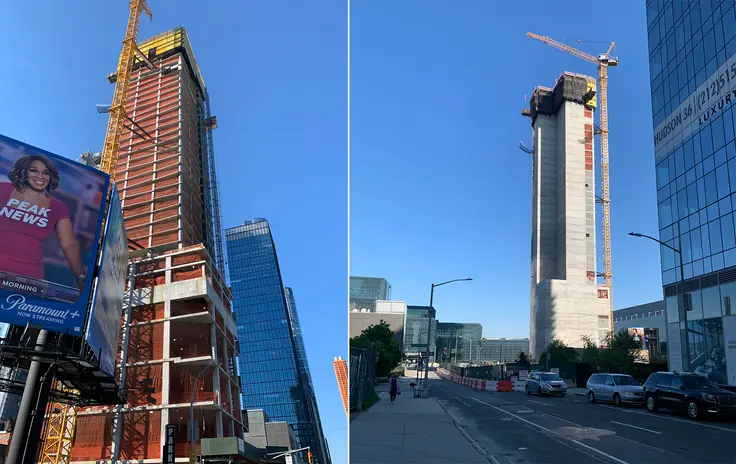 Enlarge Image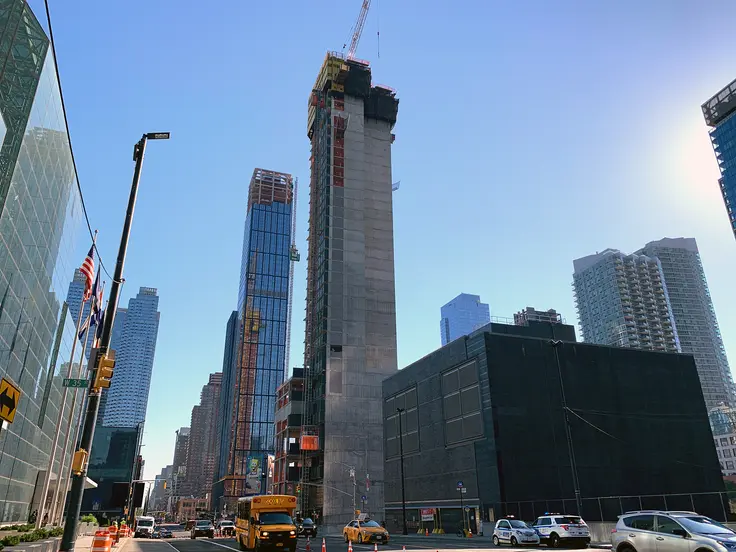 Enlarge Image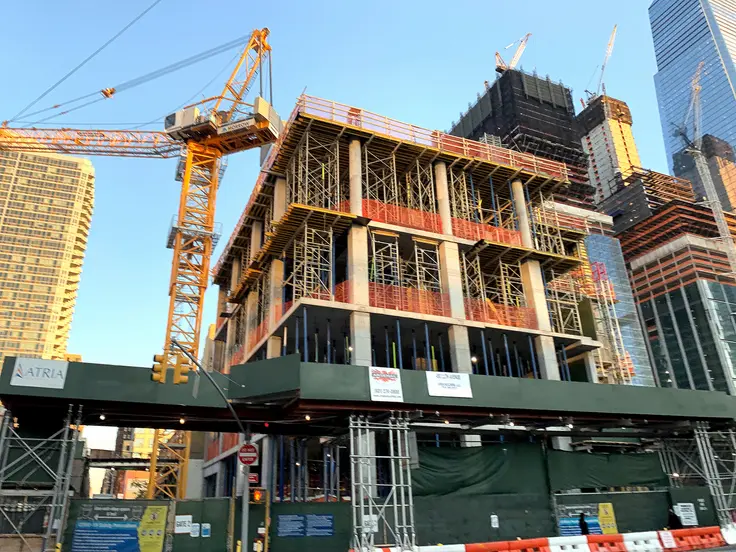 Enlarge Image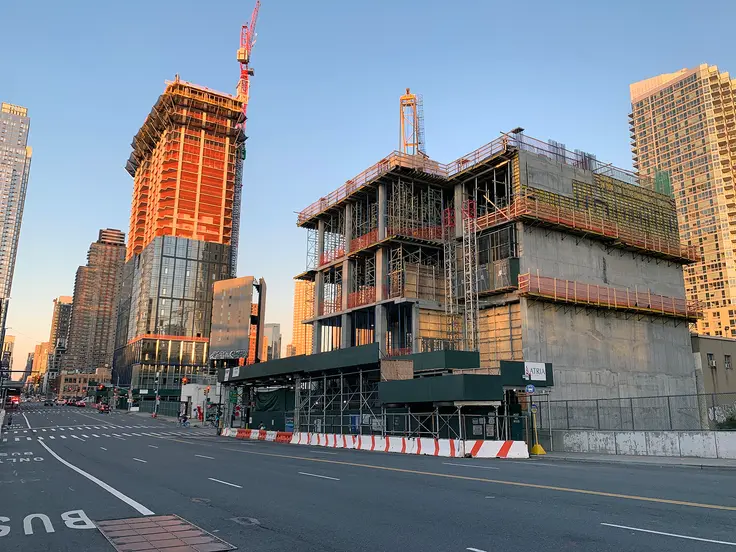 Enlarge Image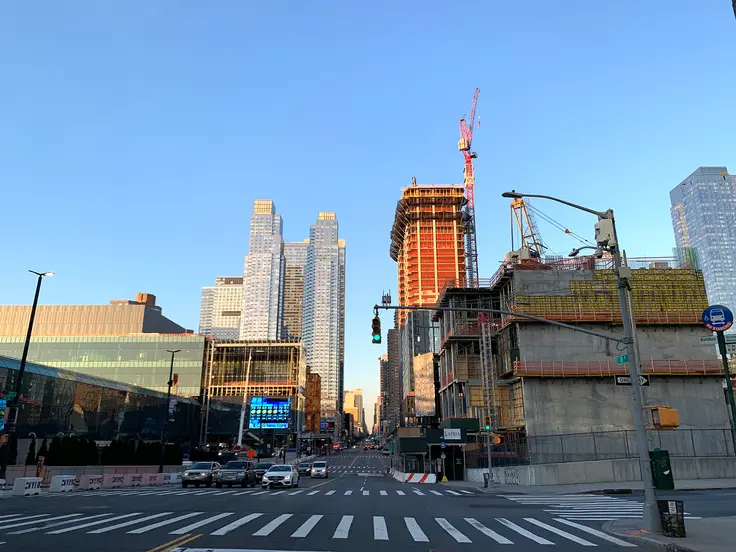 Enlarge Image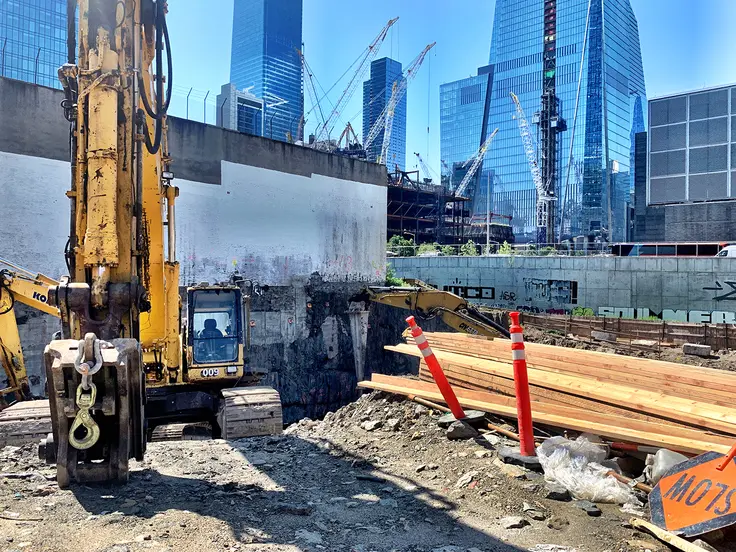 Enlarge Image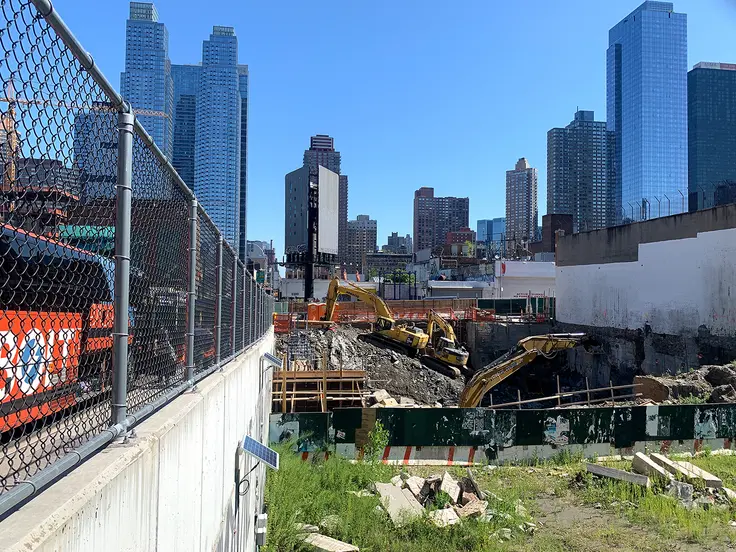 Enlarge Image
Additional Info About the Building