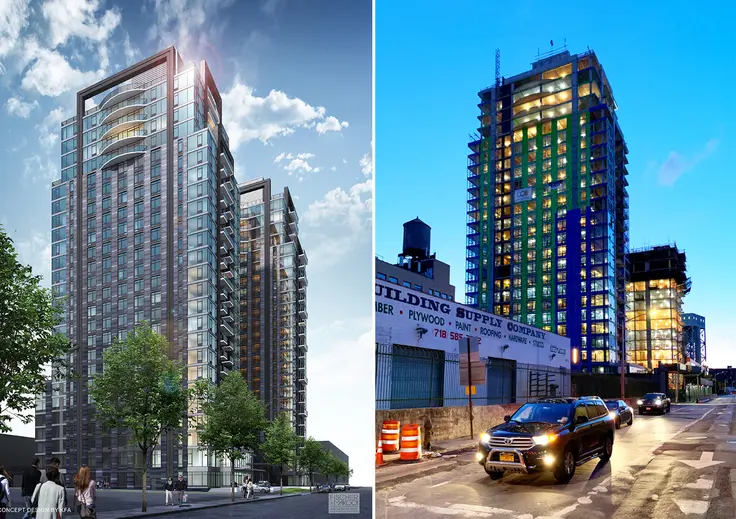 Just south of Yankee Stadium, the Bronx's Harlem River waterfront is poised to become another of the city's waterfront enclaves. To join the riverfronts of Williamsburg, Long Island City, and Astoria, the Mott Haven/Port Morris shore is envisioned to transform desolate/underutilized tracts of land and redevelop them with hundreds of new apartment units (many of them affordable, commercial, and community/recreational space.

The Bloomberg administration's 2009 rezoning of the Special Harlem River Waterfront District between East 149th Street and 138th Street allows for more than 1,100,000 square feet of residential development, 865,000 of commercial space, and 269,000 square feet of community space. Last year, the district was expanded by two blocks to Lincoln Avenue to address flood resiliency needs and to ensure public access to the waterfront. In addition, city planning is allowing for flexible building forms to encourage the building of affordable housing.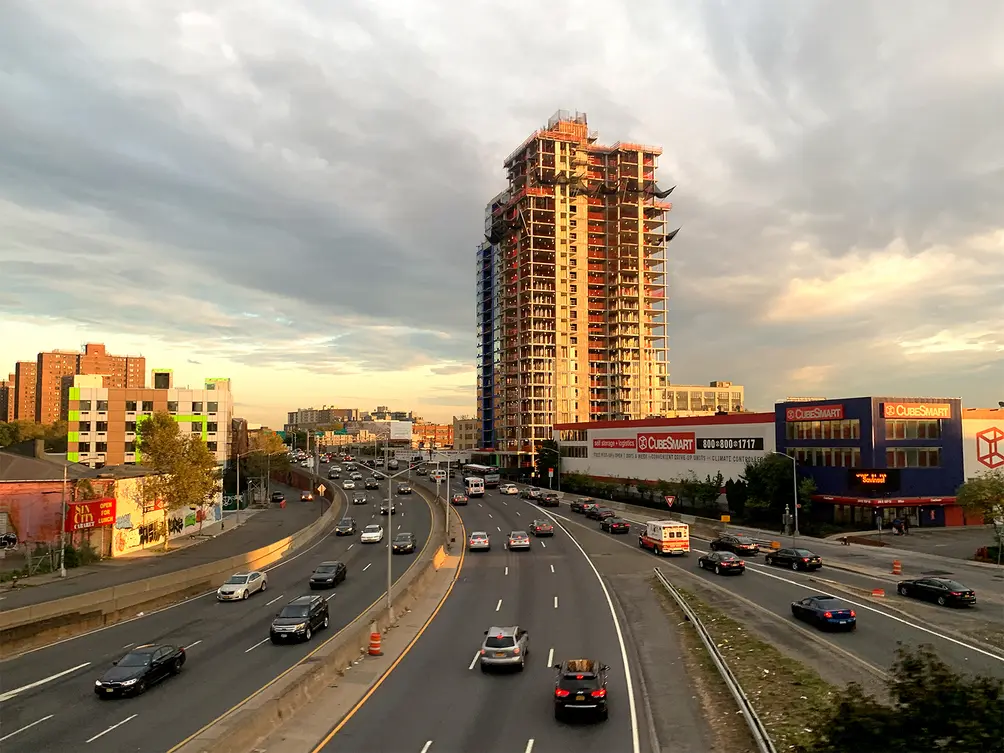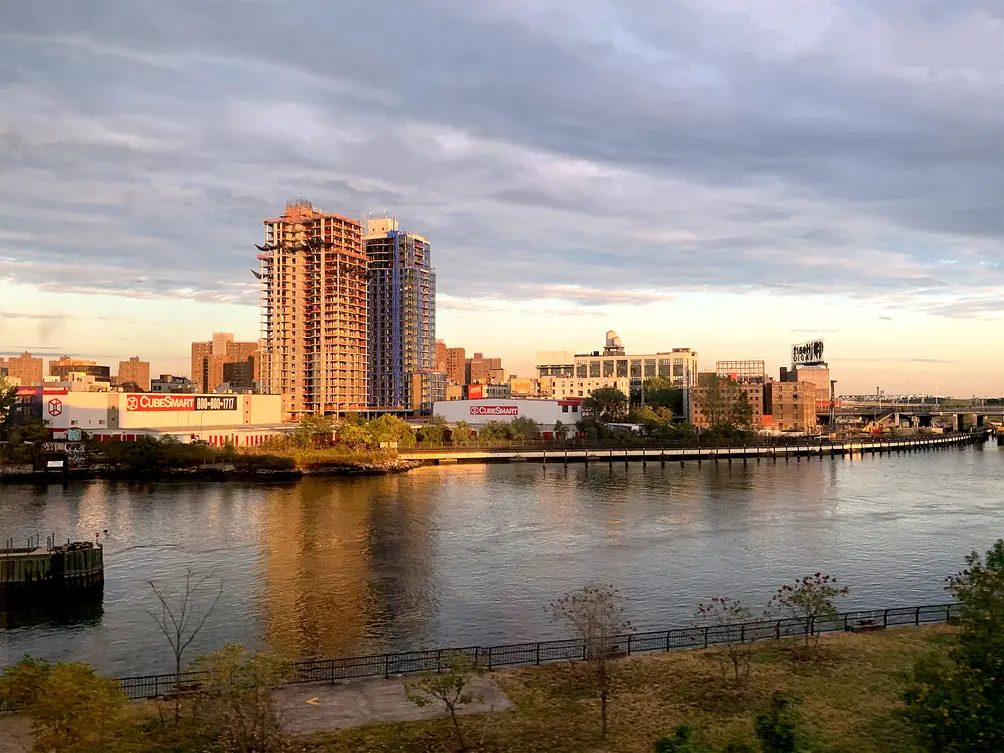 The first major project up to bat within the rezoned district is a pair of 25 story towers which have topped out at
198 East 135th Street
. To be called the Deegan Towers, the 316,000-square-foot developemnt is located just south of the Major Deegan Expressway near Metro North's Park Avenue rail bridge. In 2005, the block was rezoned to allow for high-density residential development. The project developer is listed as Williamsburg-based CGS Builders who, according to city records, picked up the 50,000-square-foot site in 2015 for $15.47 million.
The architect at the helm is
Fischer Rasmussen Whitefield Architects
, the successive firm of Karl Fischer Architects.
Building permits
show the project will have 240 apartments and hotel rooms, three ground-floor retail spaces, bike storage, a rooftop terrace, and parking for 216 vehicles. Hotel rooms will be sit on the second and third floor, and apartments will be laid out above.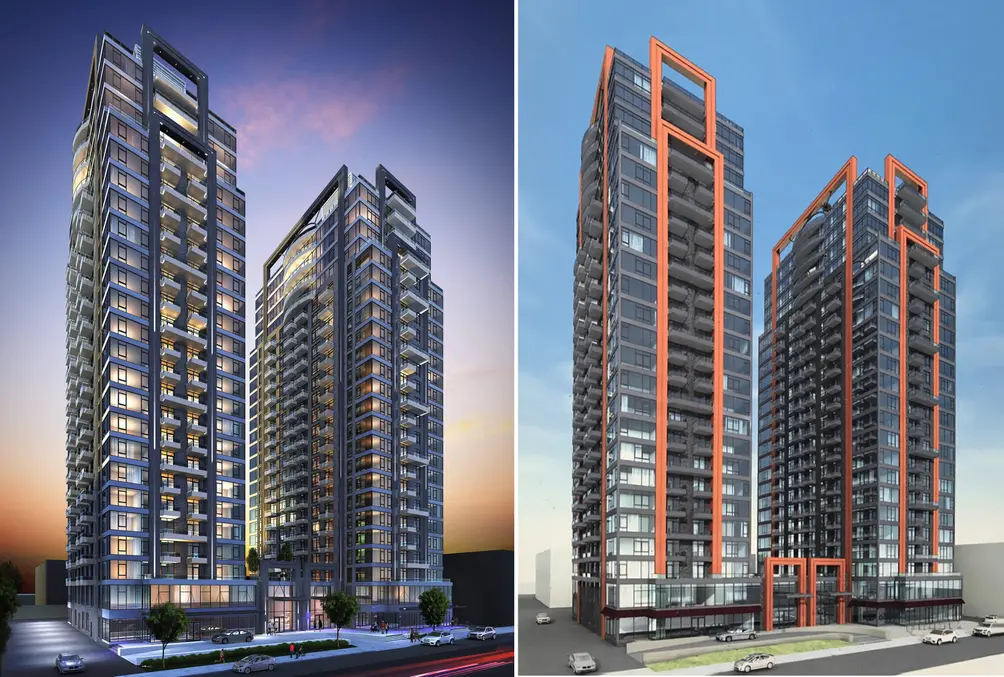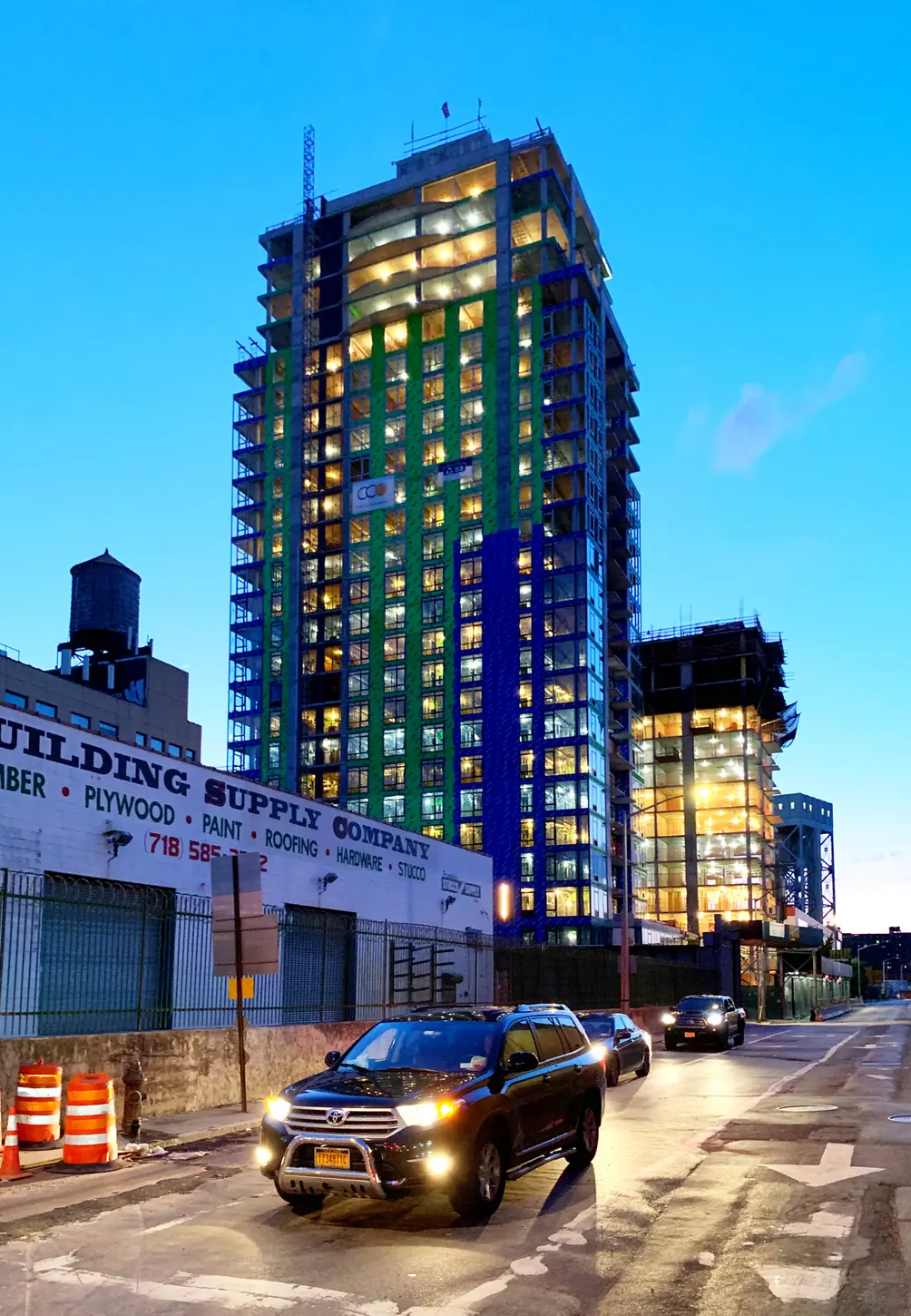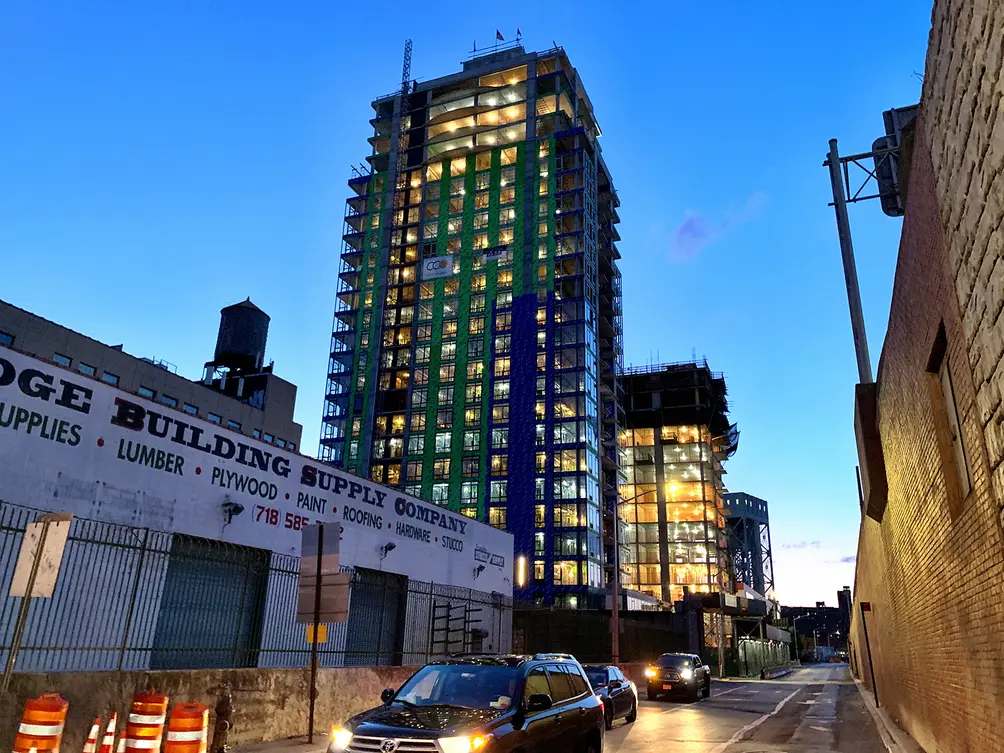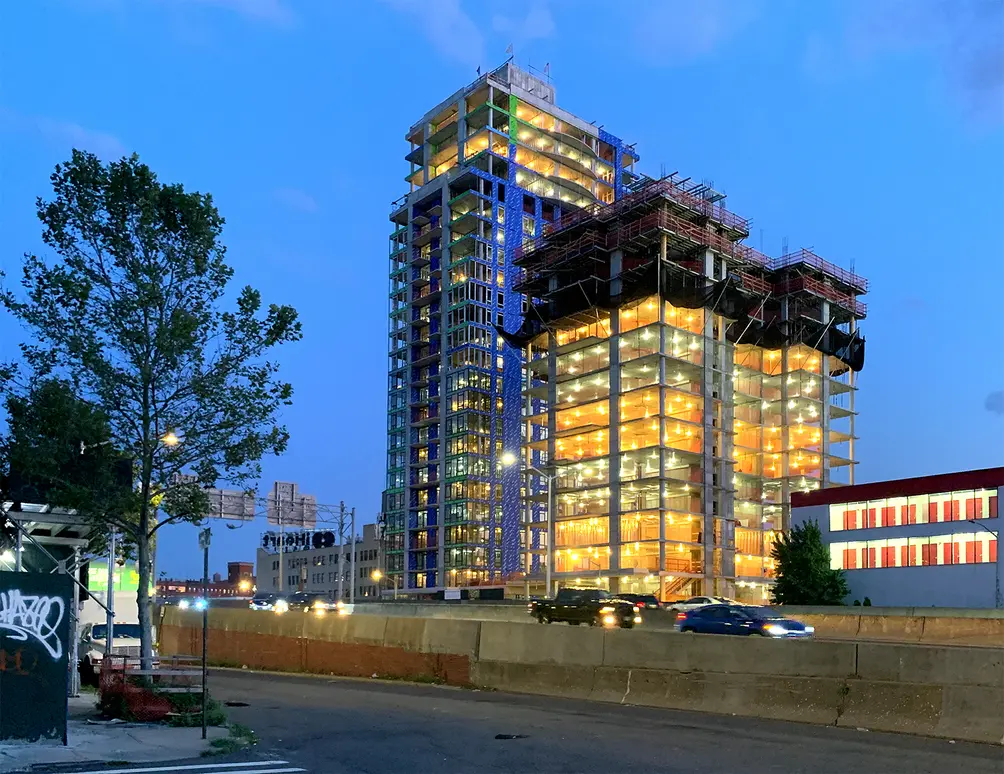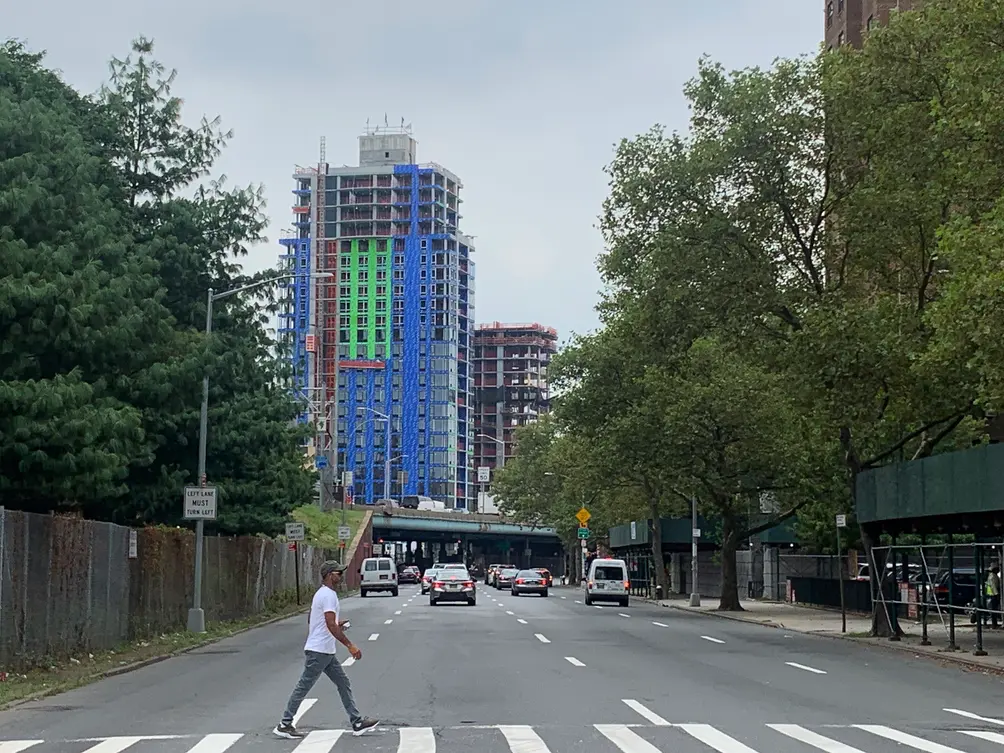 The project will rise just northwest of Brookfield Properties' two-parcel development at
2401 Third Avenue/101 Lincoln Avenue
. That plan is scheduled to officially break ground tomorrow and will ultimately bring seven buildings housing approximately 1,300 rental units.
Other developments in the area include the neighborhood's first ground-up condo at
The Joinery at 225 East 138th Street
, the 130-unit market-rate rental at 25 Bruckner Boulevard called
The Crescendo
, and an eight-story affordable building at
255 East 138th Street
.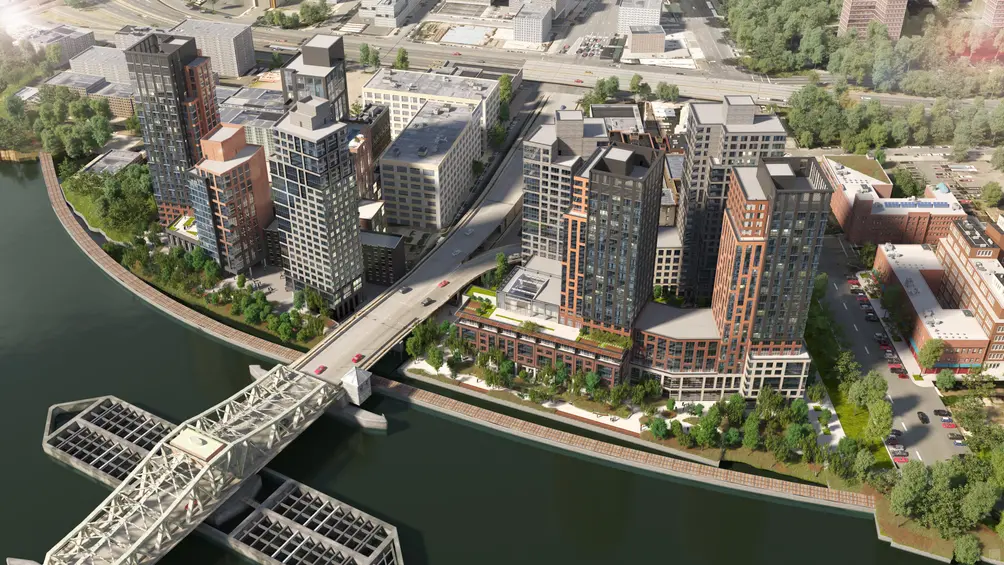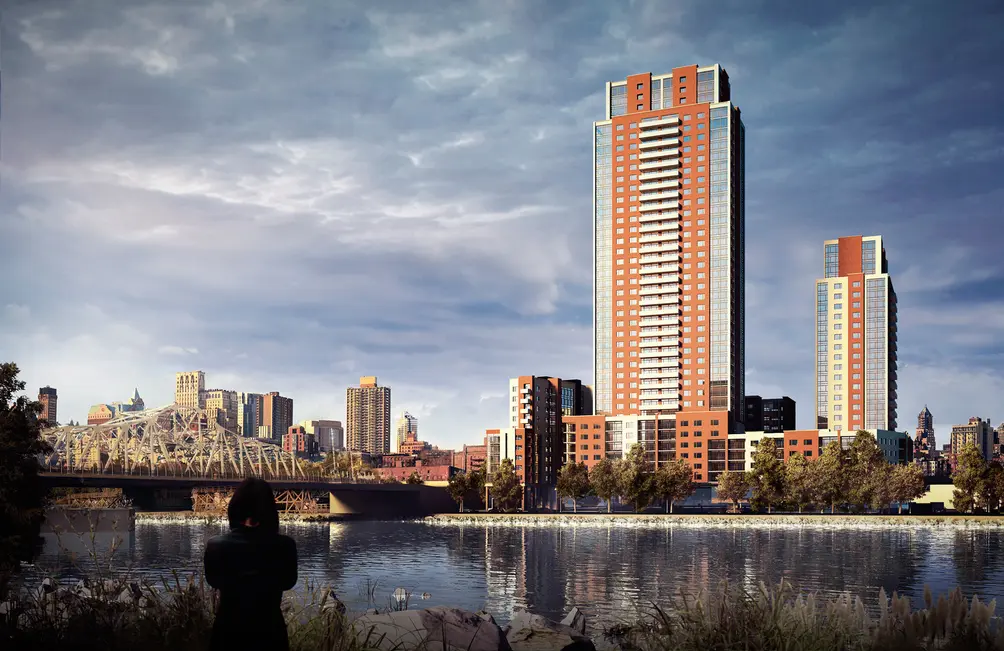 Additional Info About the Building