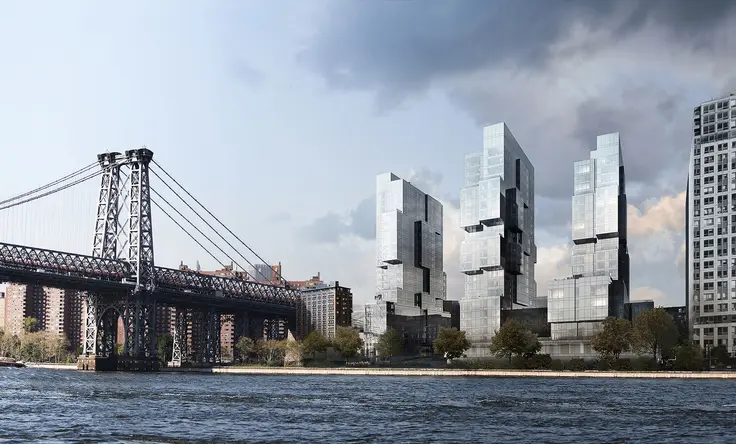 The handful of towers that have risen along the
Williamsburg
and
Greenpoint
waterfront leave much to be desired, even worse, there are so many more misguided schemes gurgling in the pipeline. Rather than showing off the borough's creative spirit, artistic prowess and cultural vitality, the first cluster of towers surrounding East River State Park bring to mind a fusion of Kips Bay and Key Biscayne. The architects and developers aren't all to blame however, the results are derived from a 2006 rezoning that prescribed boxy, 400-foot-tall envelopes of slab married with court-yarded low-rises behind.
South of the rezoning study area and straddling the Williamsburg Bridge, two master-plans hope to shake things up. North of the bridge,
Two Trees Management
is steadily moving forward on the $1.5 billion Domino Sugar Factory redevelopment that will bring a set of toy-shaped towers drafted by
SHoP Architects
. The team recently topped off the project's first buildings at
325 Kent Avenue
, where a high-flying skybridge connects its two wings and is worth a closer look. Copper cladding is now enclosing lower floors, while mid- to upper-levels will acquire a more silvery sheen. Once completed the building will house 522 rental apartments,
104 of which will be earmarked as affordable.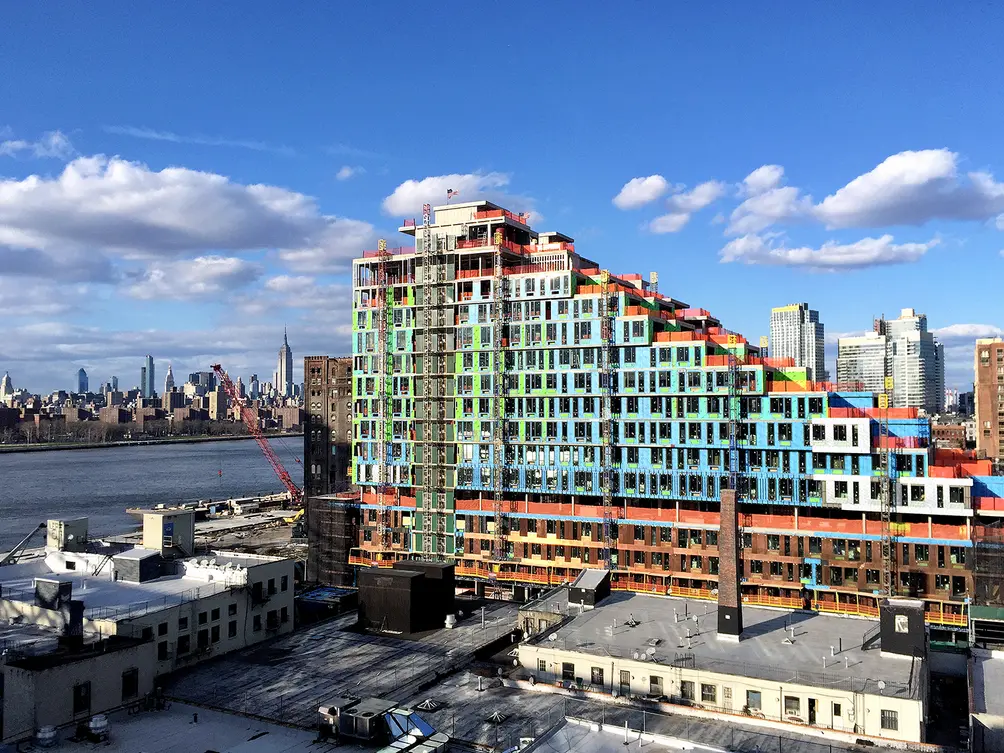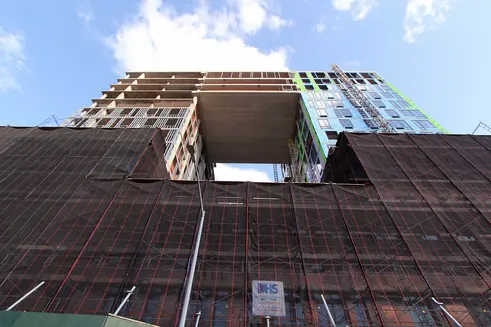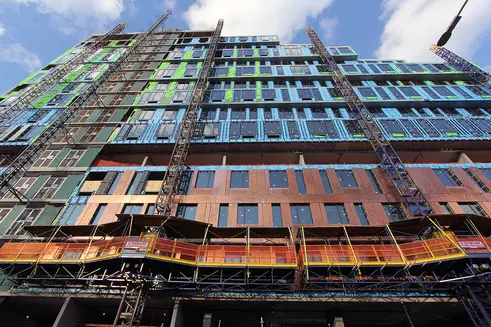 A block south of the bridge at
416-420 Kent Avenue
, governor-turned-real-estate-developer Eliot Spitzer is making headway on a trio of energetically-massed high-rises. While still appearing as a modern derivation of those lifeless towers-in-park schemes, the trio will present some eye candy to passersby and accommodate some much-needed green space and waterfront access to South Williamsburg.
The buildings are being designed by
ODA Architecture
, the city's other home-grown hotshots, who caught the attention of deep-pocketed developers in recent years. ODA founder Eran Chen describes the 22-story buildings as "molded icebergs, sculpted to create the maximum number of views and outdoor spaces." Since excavation began in December 2015, the first building has emerged above street level. Ultimately, the triptych will hold 857 residences, a mix of studio, one- and two-bedroom apartments –twenty percent of which will be allocated for low-income households.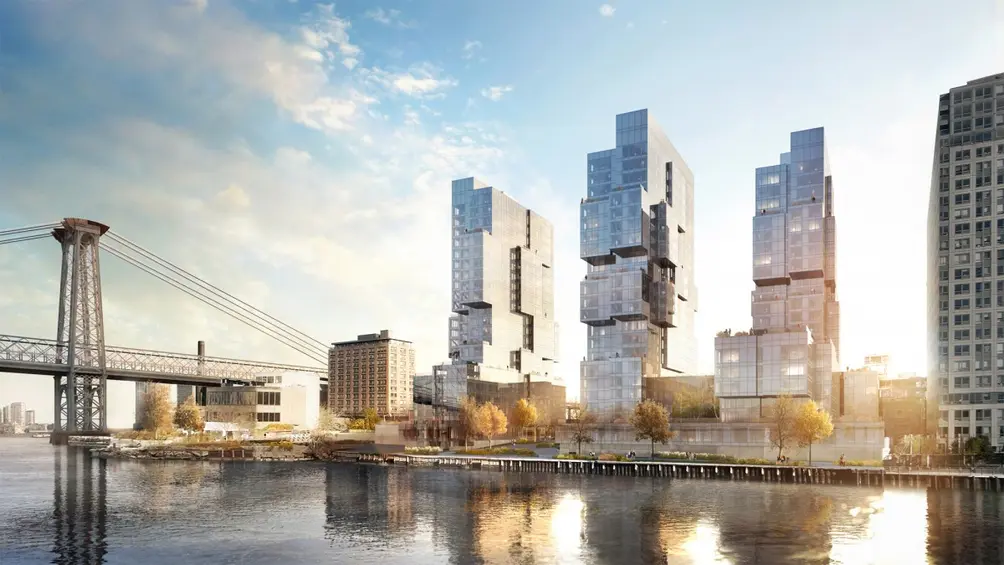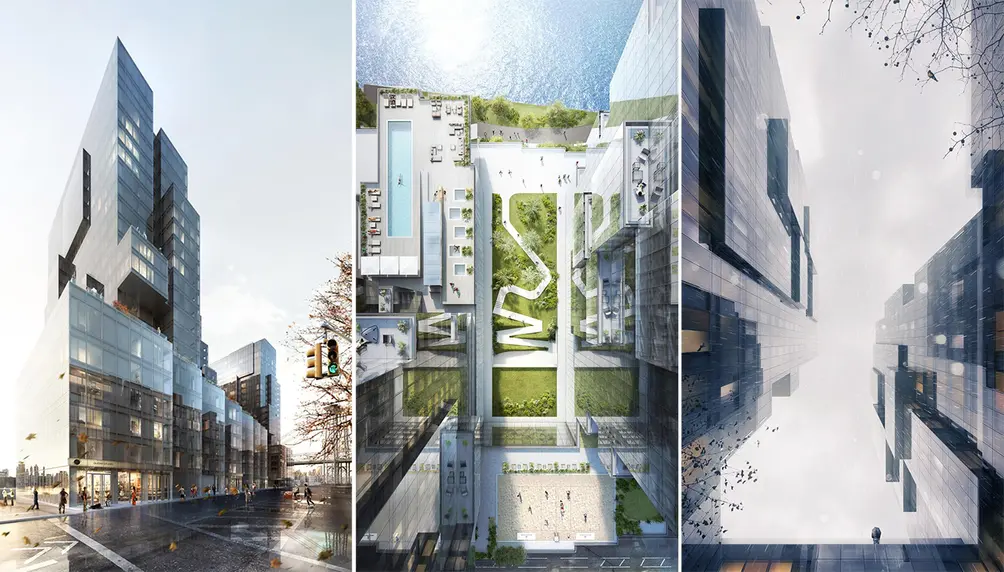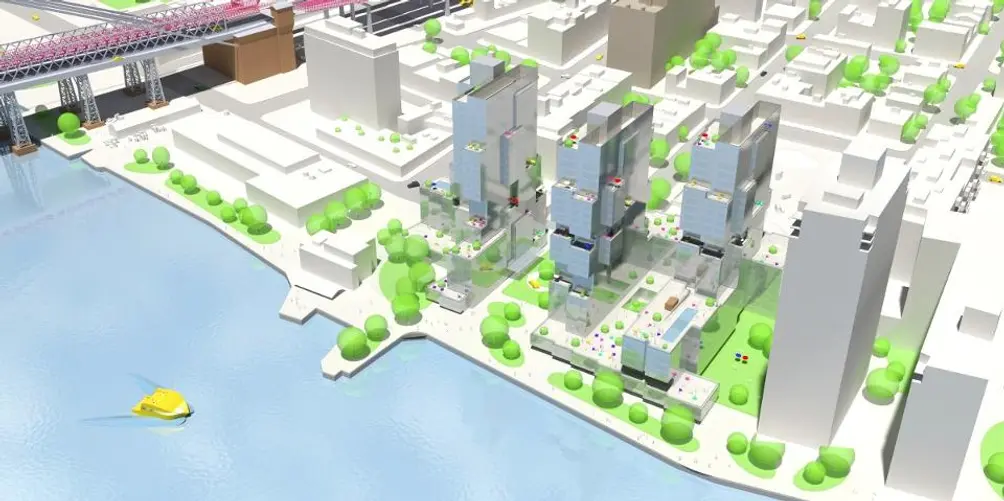 Like many of the East River master plans, a public esplanade will front the buildings and may one day be part of a continuous pedestrian walkway up the Brooklyn and Queens waterfronts. 77,000 square feet of outdoor space will buffer the buildings and amenities will include two swimming pools, a large parking garage (sadly), grand views of the Manhattan skyline and Williamsburg Bridge and all other resort-styled amenities we've grown to expect from these types of developments.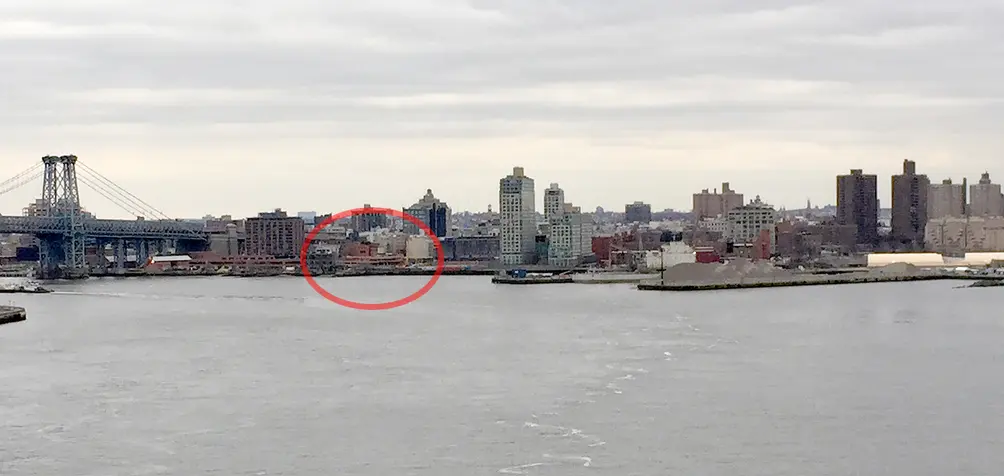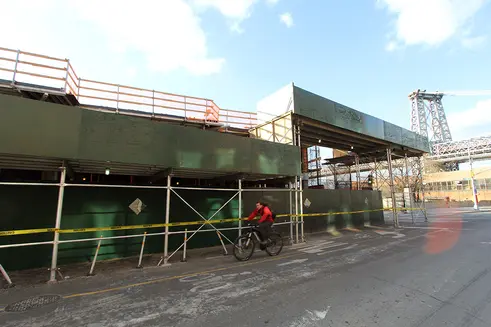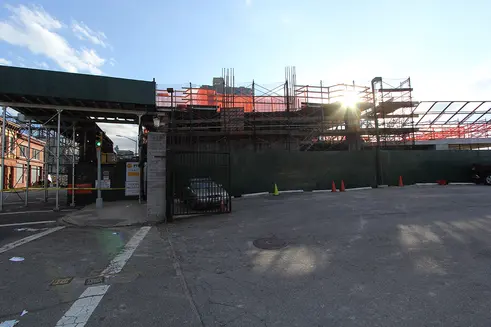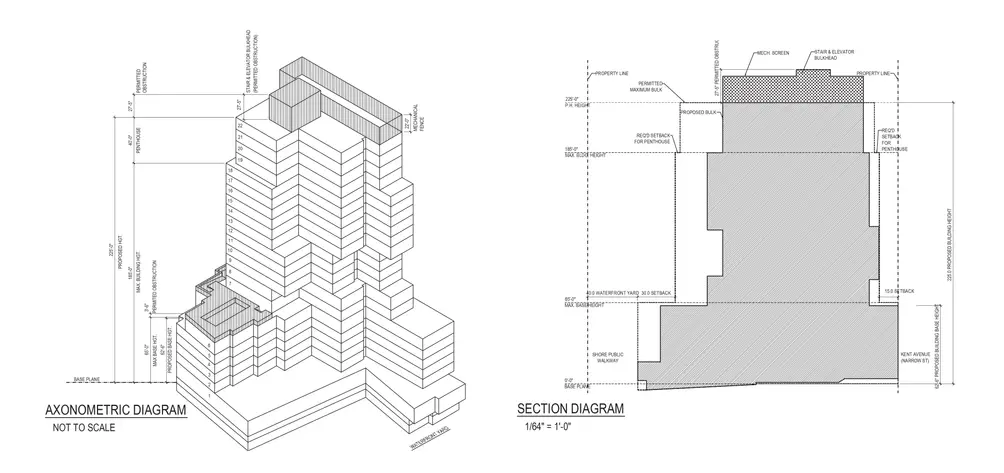 Additional Info About the Building