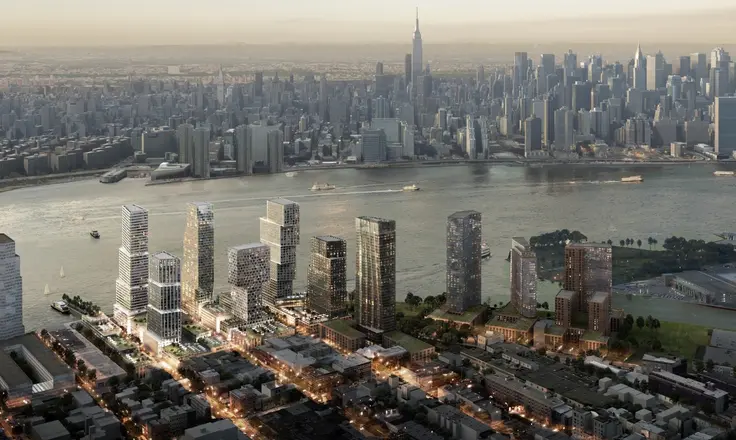 Is Greenpoint the next North Williamsburg? For better or worse, judging by the progression of development on its waterfront and escalating sale prices inland, it appears to be heading in that direction. On the rental front, another new 40-story high-rise at
16 Dupont Street
is set to burst out of the Greenpoint Landing Master Plan. Developed through a joint-venture partnership between Park Tower Group and Rockefeller Group, the ground-up scheme will bring 380 much-needed rentals to our recovering, apartment-starved city. As part of the Affordable New York Housing Program. 114 of the 380 units will be geared for low- and middle-income New Yorkers.
"We are thrilled to be partnering with Rockefeller Group in the next development within Greenpoint Landing, as we continue to develop the overall site and build out more needed housing," said Marian Klein, President of Park Tower Group.
Meg Brod, Senior Managing Director for Rockefeller Group, added, "16 Dupont Street at Greenpoint Landing, and the opportunity to partner with Park Tower Group, is exactly the kind of project we get excited about. A signature tower in a great location surrounded by parks and amenities that enrich the day-to-day experience of life in New York City."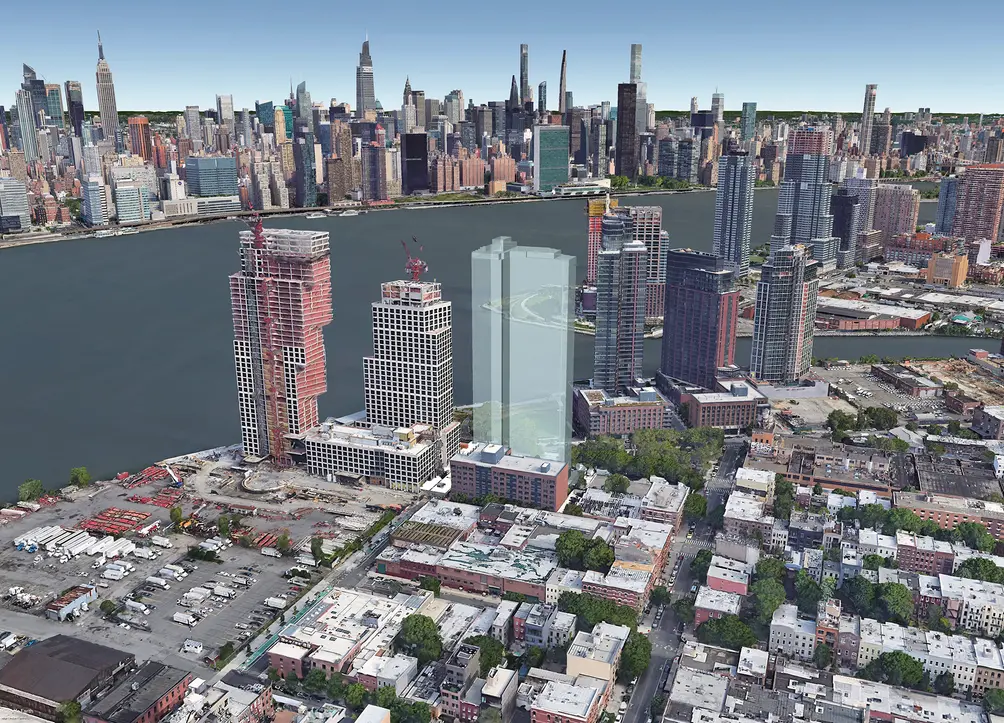 16 Dupont Street is located on a corner site just off the East River, overlooking the newly-finished 2.5-acre Newtown Barge Park. The tower will be shouldered by other Greenpoint Landing towers completed in recent years. Directly across West Street, a pair of eye-catching towers at 1 Eagle Street and 221 West Street (
Eagle + West
) are set to launch leasing this summer. Directly north of the site is
41 Blue Slip
, a 40-floor brick and glass rental finished in 2020 whose design by Handel Architects channels the area's industrial legacy.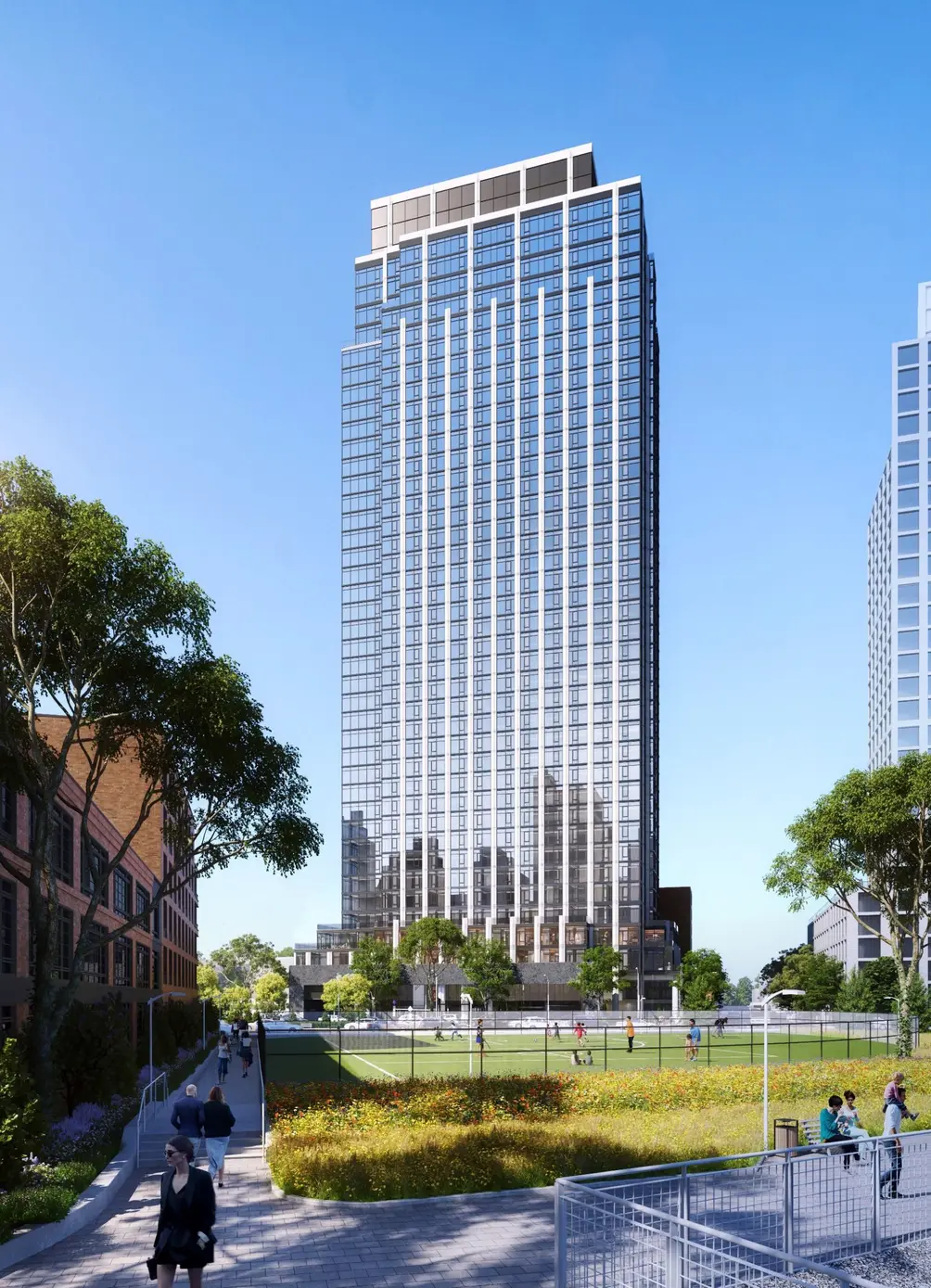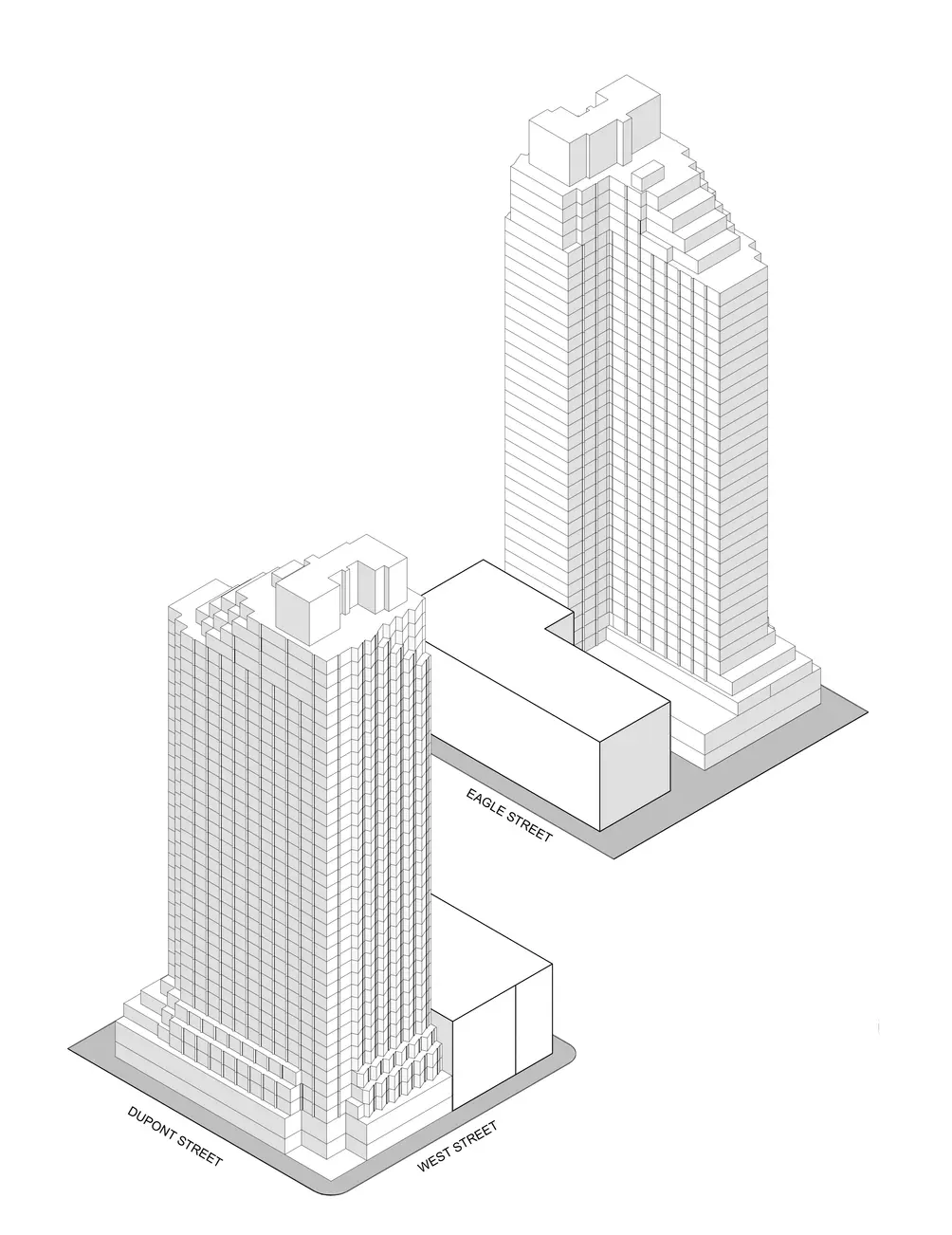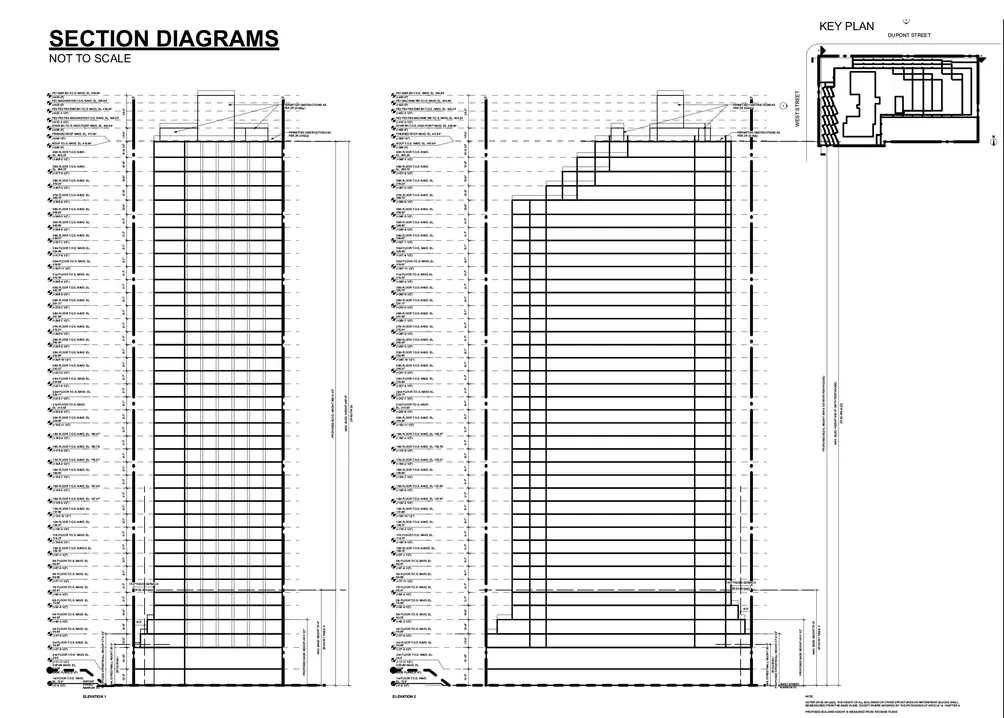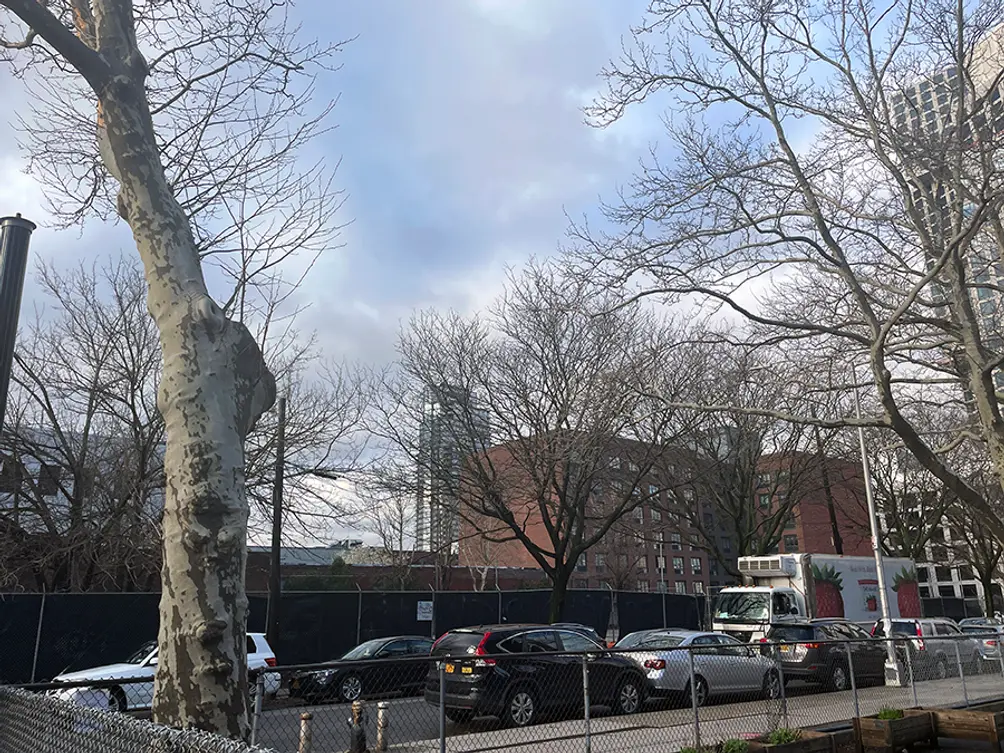 Site preparation at 16 Dupont is already underway and the team anticipates delivery in the first quarter of 2025. Recently approved permits filed with the Department of Buildings show the tower will soar 445 feet to the top of its mechanical bulkhead and 400 feet to its highest occupiable floor.
Gerner Kronick + Valcarel
, masters of cast-in-place concrete, are the architects of record for the approximately 350,000-square-foot project. A released rendering shows the tower departs from a masonry-heavy look seen in earlier phases, trading it out for a glassy, vertically-striped facade that is very similar to
1N4th
, a 41-story rental tower further south in Williamsburg designed by FXFowle.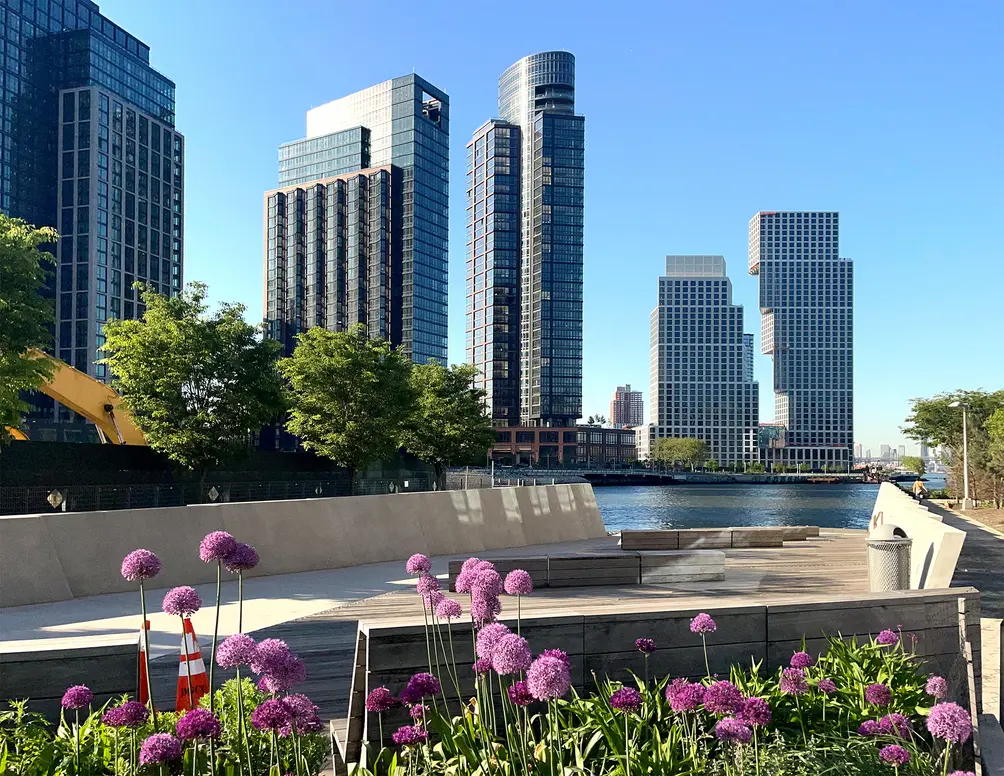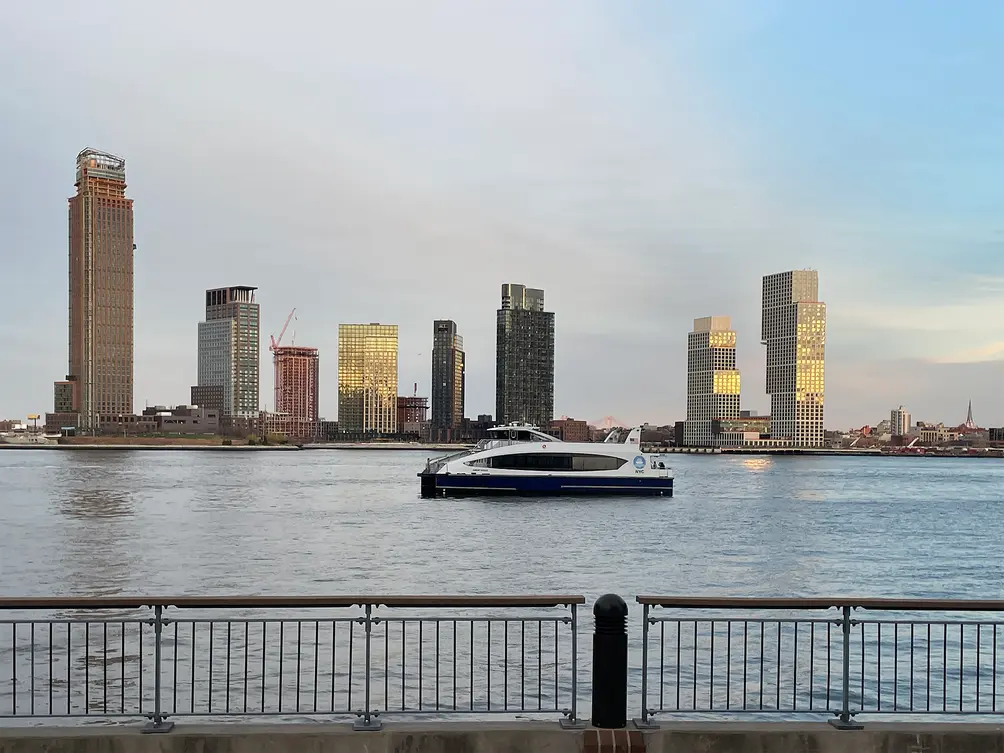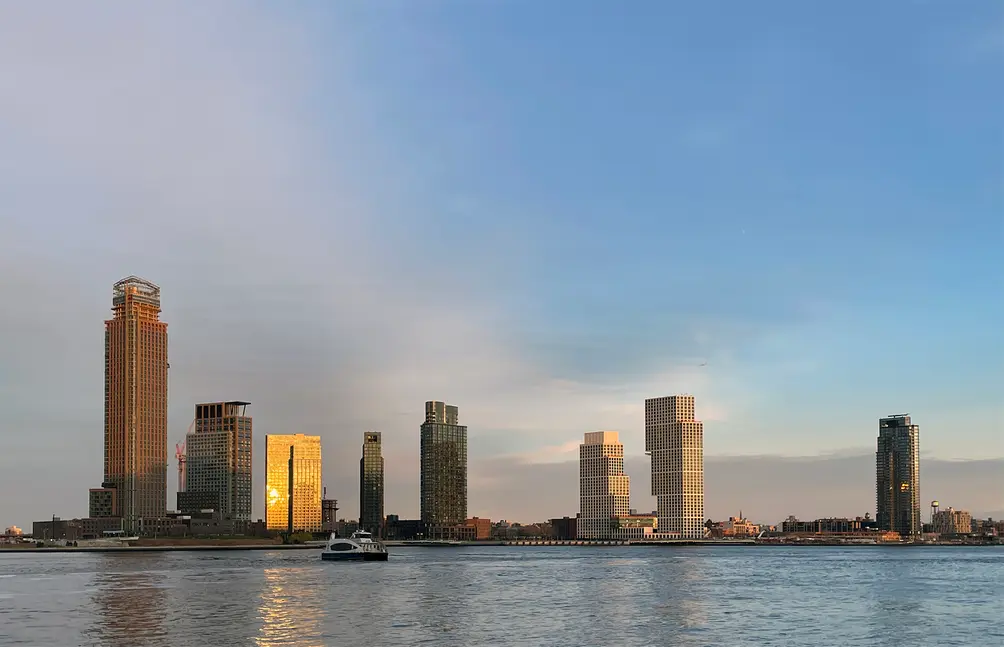 Units facing north and west will enjoy incredible views of the Manhattan skyline, and zig-zagging corner conditions will maximize views. The tower will have some ground-floor retail as well as 138 enclosed parking spaces according to permits. The site is a long walk to the beloved G train, and five blocks north of the NYC Ferry stop at India Street that is expected to reopen
later this year
. A proposal for a
floating bridge
made of durable timber that would span Newtown Creek, connecting Greenpoint to Long Island City is also on the table.
In 2005, the 175-block Williamsburg-Greenpoint rezoning was ratified by the City Council, allowing landowners to erect a necklace of waterfront residential towers generally capped at 400 feet high. Initiated by the Bloomberg Administration, the plan's goal was to spruce up the long decaying East River-Newtown Creek waterfronts, as the city's industrial port culture lost prominence over the last century. Furthermore, at least 20 percent of housing units in each developer's plan must be subsidized for low- and middle-income New Yorkers - a requirement that was novel at the time.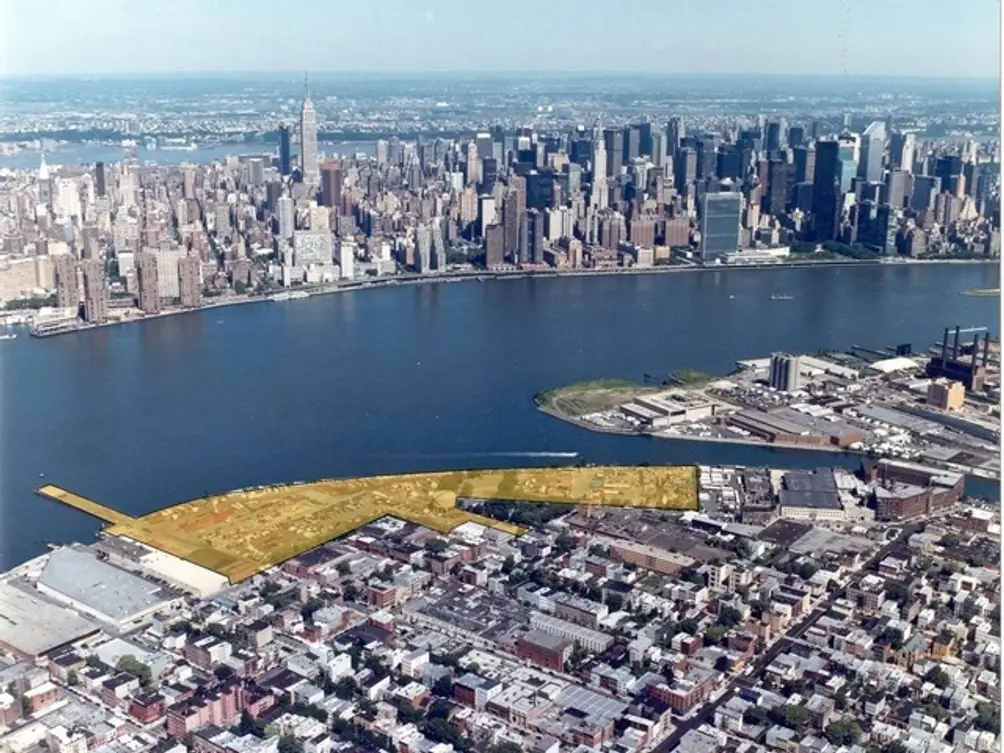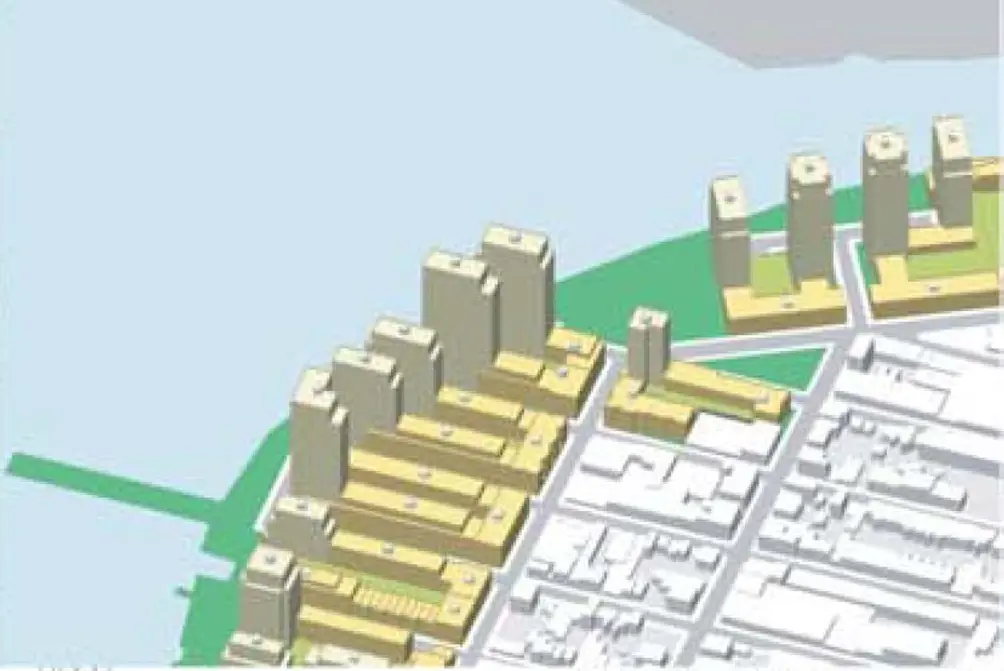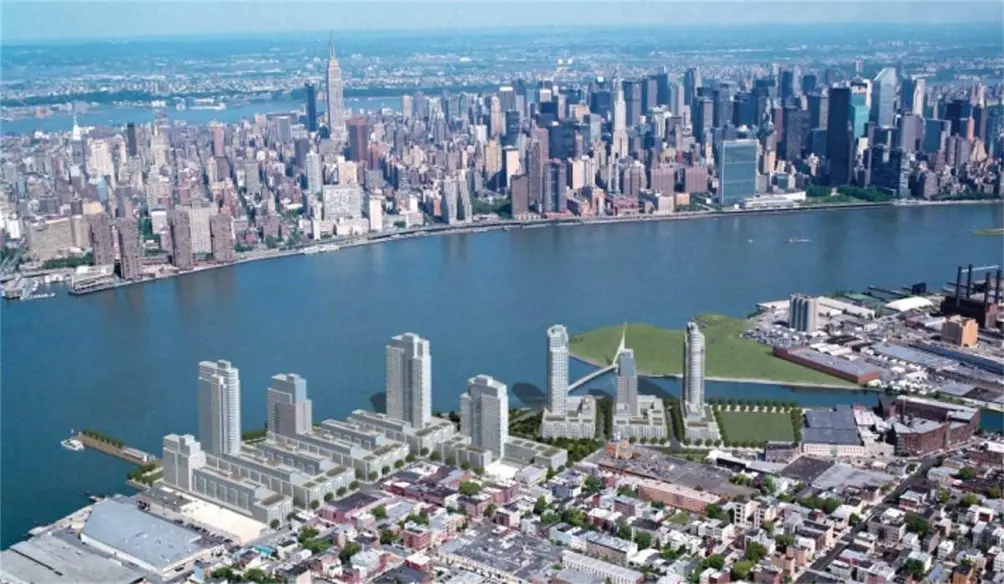 While the rezoning does allow for light industry and commercial uses to remain, especially within the 22-block Industrial Business Zone near the Bushwick Inlet, the prospect of lucrative buyouts has since pressured many landowners to sell - as Lumber Exchange Terminal Inc. did in 2005 when they sold the 20-acre Greenpoint Landing site to Park Tower Group for $44 million. Aside from housing, the rezoning mandates developers incorporate some ground-floor retail, parking, and a continuous manicured esplanade along the waterfront that will be managed by the Parks Department.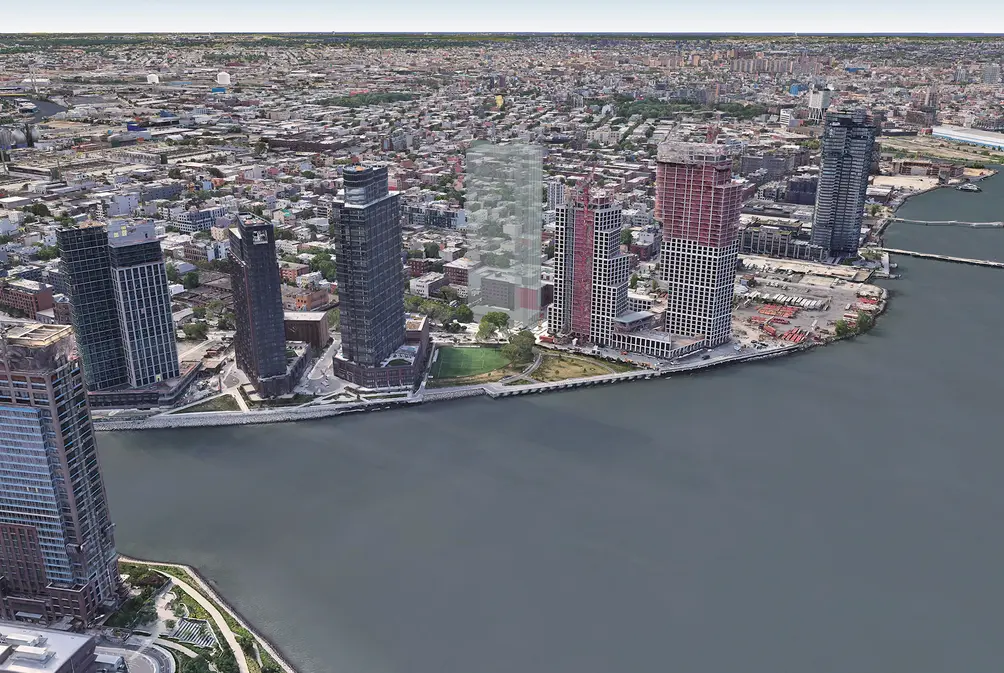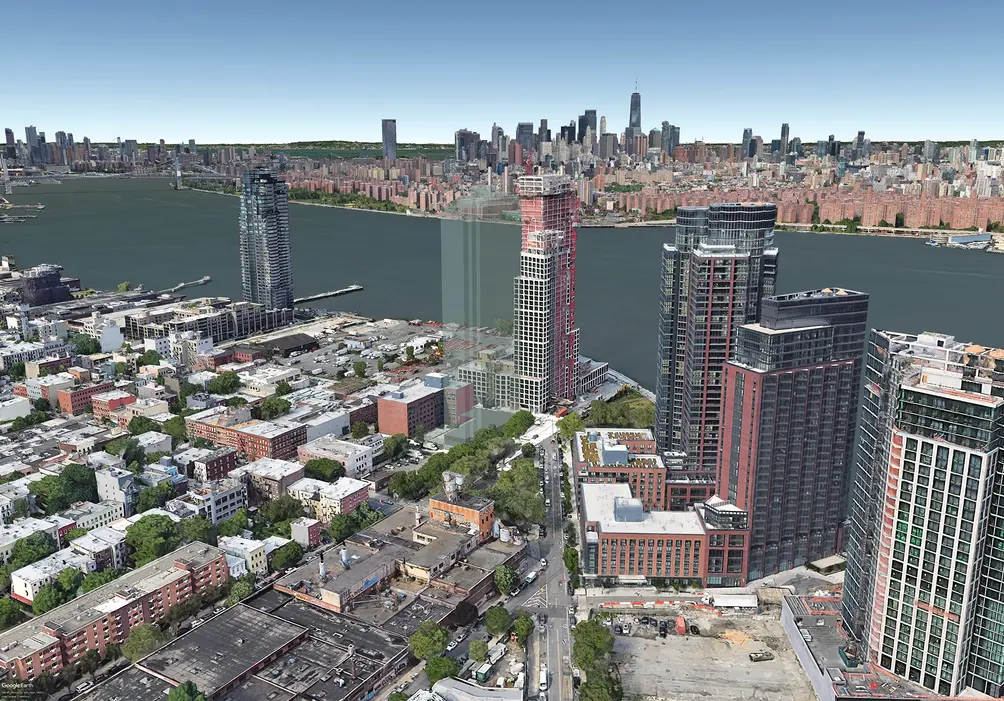 The scope of Greenpoint Landing has grown over the years and Park Tower Group has recently partnered with Brookfield Properties to bring the latest towers online. Ultimately, the 22-acre plan will comprise 11 buildings accommodating 5,500 residential units, of which approximately 1,400 will be affordable. The plan also features more than four acres of dedicated open space designed by James Corner Field Operations, that include a waterfront esplanade, a Great Lawn, and a reconstructed public pier.
Park Tower Group is also in the later half of construction of
35 Commercial Street
, a 374-unit, 100 percent affordable tower a stone's throw from 16 Dupont Street.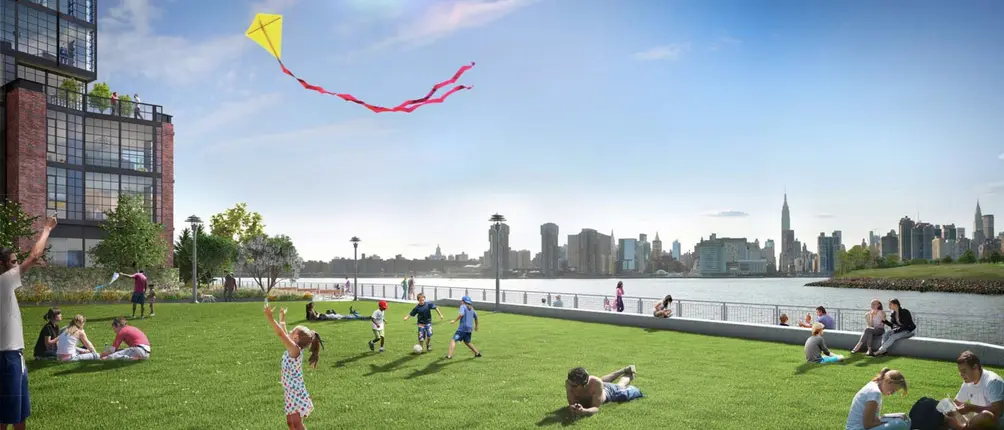 Additional Info About the Building