Wednesday Ziel Feldman, Chairman and Founder of
HFZ Capital Group
, announced his company's collaboration with renowned
Robert A.M. Stern Architects
on the long-awaited conversion of the landmarked
Belnord
.
HFZ purchased the Extell-owned property back in 2015 for $575 million and plans were subsequently filed in 2016. The sellout was forecasted at $1.35 billion, with a rough estimate of $3,000/square-foot median —fairly steep for the pricey neighborhood that is the Upper West Side, where prices peaked at just under $2,000/square-foot last February. But as Ziel Feldman put it in an interview with Bloomberg, "there is no competition for [them]" because "nobody's replicating the Belnord," since no one else can "afford to replicate the Belnord."
With new details revealed for the nearly 4,300 newly-developed condos, it isn't clear cut whether these figures will change in the future.
The project will mark the first historic conversion of a full-block structure for Robert A.M. Stern, who is no stranger to the ground-up luxury market. HFZ, on the other hand, is one of the most prolific developers in Manhattan and has managed to saturate the market with over 6 million square feet of mixed-use properties and 2,500 residential units in New York City alone (though, the developers are also currently engaged in multiple ventures nationwide).
Originally erected in the early 1900s, the full-block Italian Renaissance structure occupies a large square at the east side of Broadway between West 86th and West 87th Streets, at
225 West 86th Street
. Currently, the 1908 building holds an impressive count of 95 rental apartments, but once converted that number will expand to 213.
According to
Bloomberg
, HFZ will continue to convert apartment as they become vacant and a number of rent-controlled or rent-stabilized apartments will be reserved as part of the project. Completion is slated for the third quarter of 2017 and more details will be revealed as the project progresses, though the developers have gone before the Landmarks Preservation Commission to gain approval for a redesign of the buildings's central courtyard.
BP Architects
will serve as the executive architect for the project, but the courtyard redesign will be done by
Hollander Design
. We got a hold of the renderings from their proposal meeting which took place on February 21st.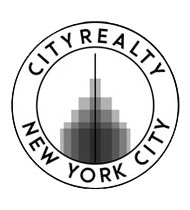 Contributor
Ally Mutsmakher
Ally Mutsmakher is a contributing writer.
An extraordinary juxtaposition. 49 Chambers is one of NYC's most cherished landmarks; the former home of Emigrant Industrial Savings Bank. Today, this architectural icon is an artful collection of contemporary park view, 1-3 BR & Penthouse condominiums, coupled with the amenities of an urban resort.
View Property