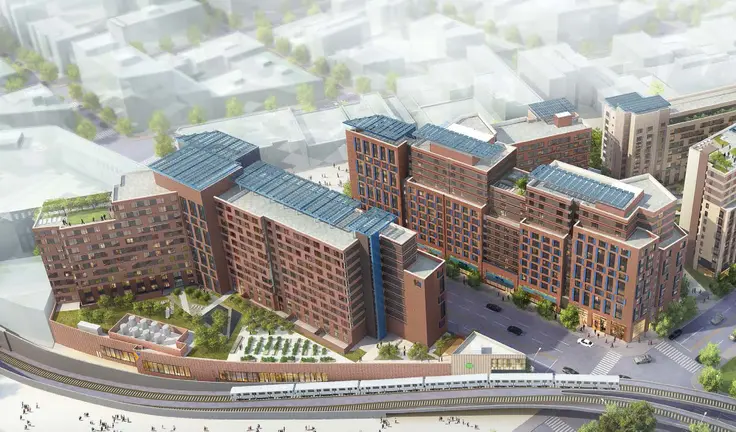 Construction has now begun on phase two of The Bronx's new 1.2 million-square-foot mixed-use development,
La Central
. This installment to the site's intended total of 992 mixed-income affordable apartments will host 496 units across two buildings located at 556 and 600 Bergen Avenue in Melrose.
Along with the development team and community partners, New York City and New York State officials were in attendance at the groundbreaking ceremony last Friday, in celebration of their dedicated efforts to bring affordable housing and sustainable energy generation to the community.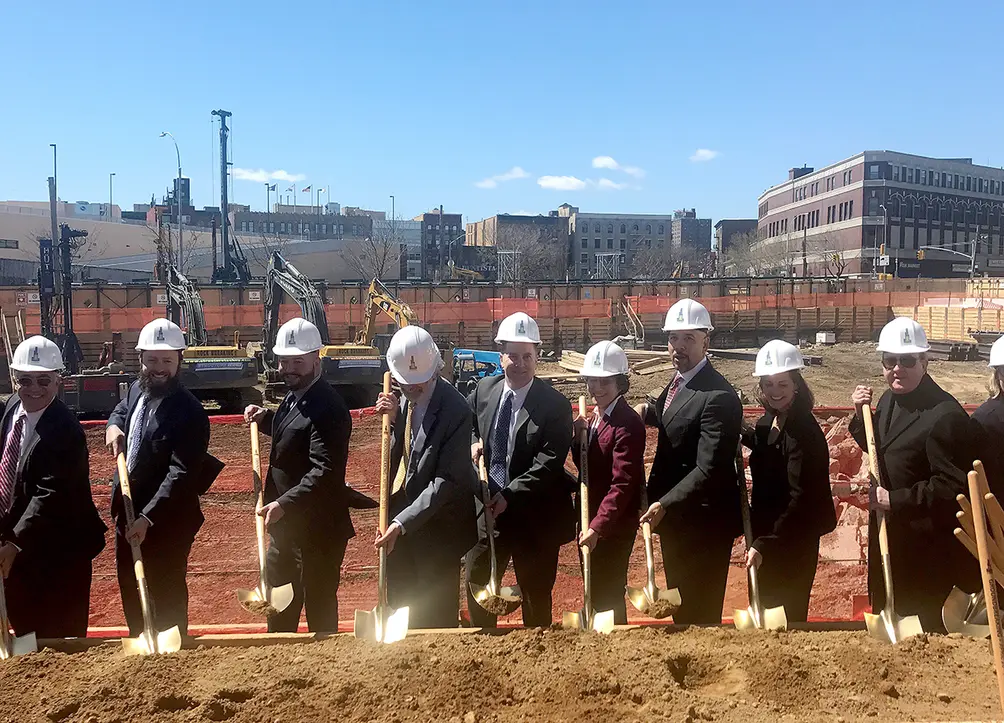 Designed by
FXCollaborative
in collaboration with
MHG Architects
and
Future Green Studio
, the buildings will top out at 12 and 13 stories. Together, they will generate 250,000 watts of power through rooftop solar panels and will feature grey- and black-water recycling and natural gas-fired cogeneration.
The homes will range in size from studios to four-bedroom units, with just under half of the 496, or 220, designated as permanently affordable. Units will be available through a housing lottery, with maximum income limits ranging from $20,040 to $80,160 for individuals and $30,930 to $123,720 for a household of five.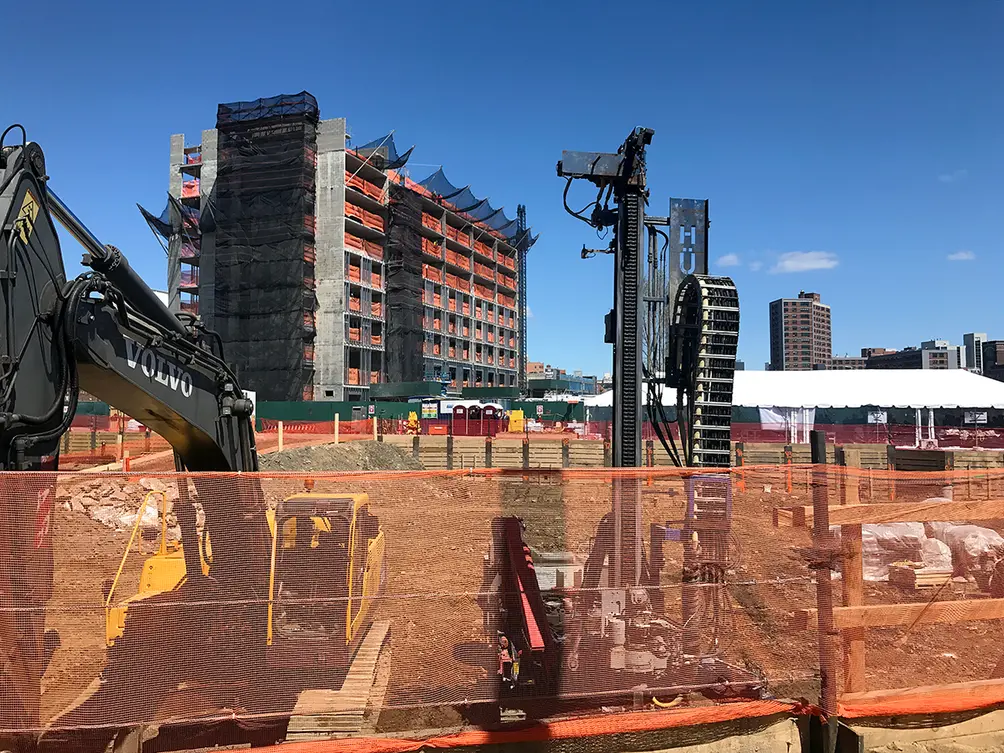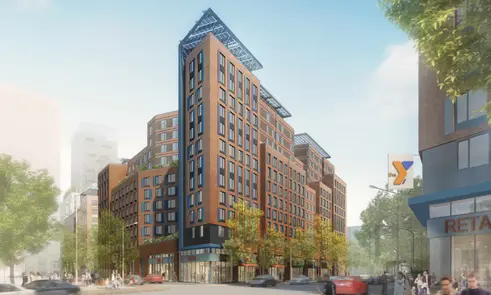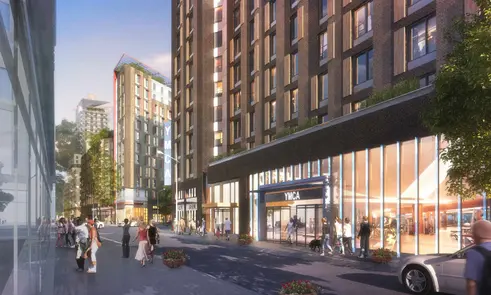 Along with retail space on the ground floor, this phase of the development will include a new 50,000-square-foot YMCA, a
BronxNet TV Studio
, and a public rooftop garden by
GrowNYC
– each of which will be made available to the Melrose community.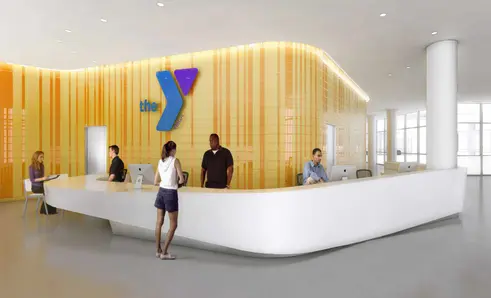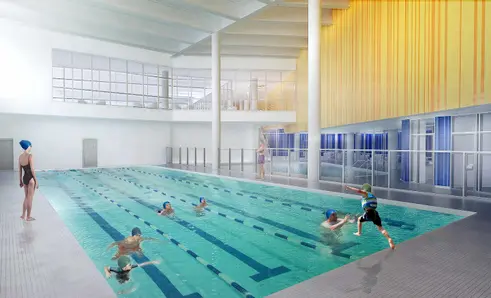 $335 million in public and private investment will fund this phase of La Central. Construction on the first phase, a 9-story, 161-unit building (Building D), has been underway since last June, with an expected completion date of July 2019.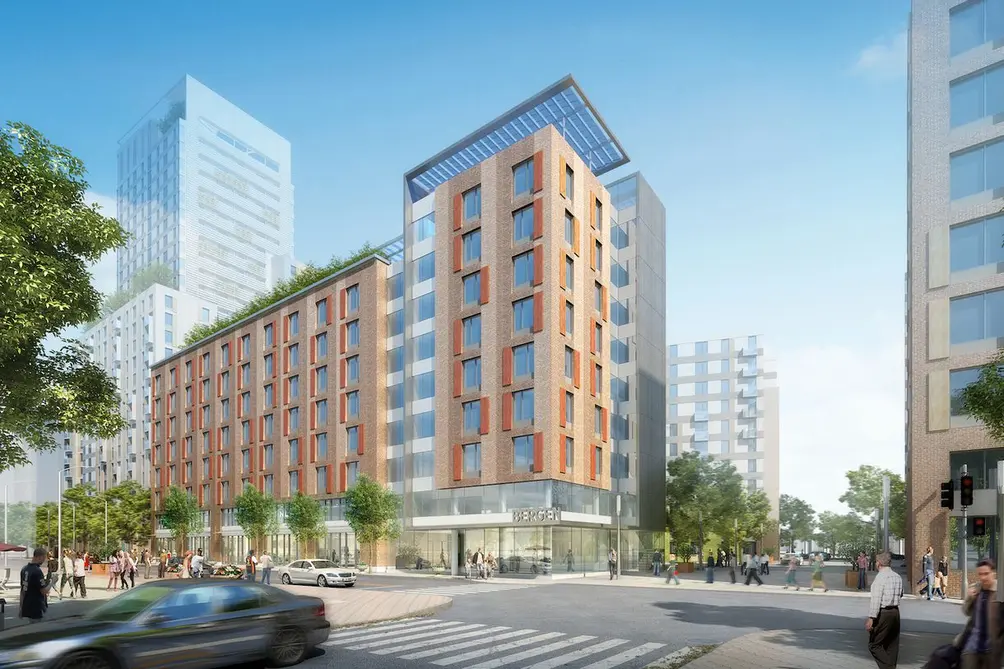 The second phase is expected to wrap up in 2020, and construction on the five-building development's final two installments is anticipated to commence within the next two years. At 1.2 million square feet, La Central is one of the largest mixed-use income projects currently in development in New York,
Melrose is situated in the South Bronx and is best known for the "Hub," one of the borough's most visited shopping districts. Residents of the neighborhood enjoy express transport via 2 and 5 trains at the 3rd Ave – 149th Street Station with express transport into Manhattan.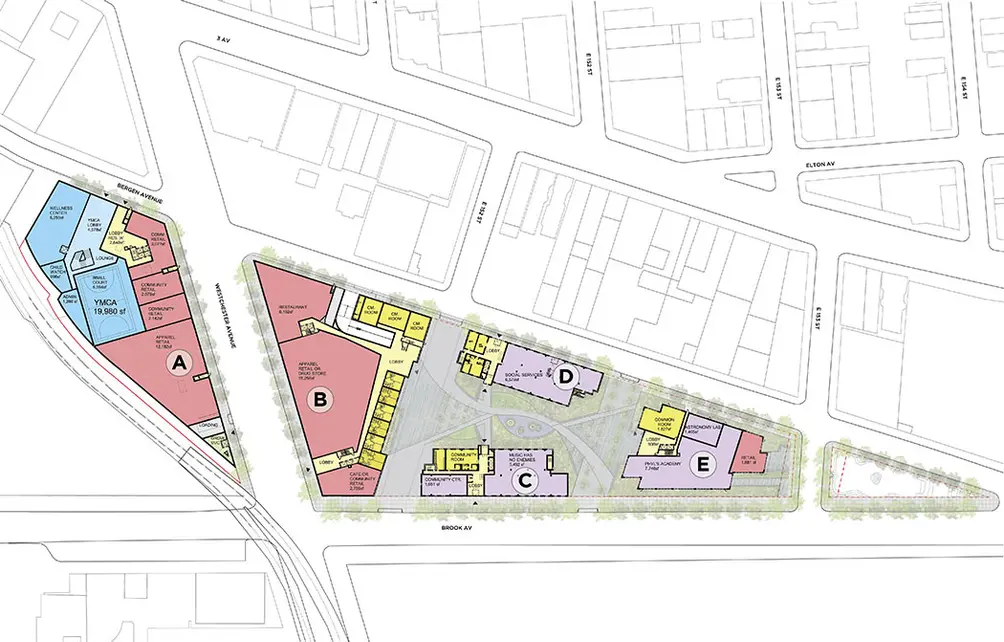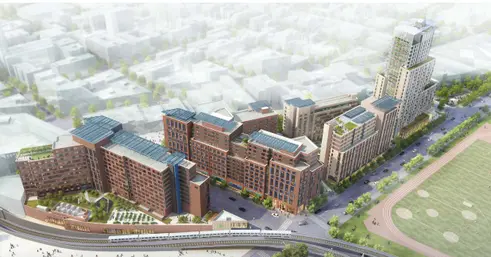 Additional Info About the Building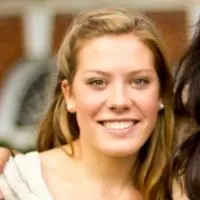 Contributing Writer
Katy Cornell
Katy Cornell is a Long Island native with a passion for writing about real estate in the big city. She recently graduated from the University of Virginia with a BA in English and is a frequent contributor to CityRealty's Market Insight and NYC real estate blog 6sqft.