New York City's latest skyscraper rivalry is currently unfolding at
Hudson Yards
, where two supertall towers are currently locked in a toe-to-toe, crane-to-crane race across West 34th Street and Tenth Avenue. Upon completion,
Foster + Partners
'
50 Hudson Yards
will stand 1,012 feet tall, clocking in at 57 floors and nearly 2.9 million square feet, becoming one of the city's largest office buildings. Across the street to the north rises
Bjarke Ingles
'
Spiral
at 66 Hudson Boulevard, which will ultimately loom 1,032 feet and 66 stories and weigh in at 2.6 million square feet (of which 2.2 million will be office space). At the moment, both towers have climbed about a quarter to a third of the way up, and the first panes of floor-to-ceiling glass have encased the Spiral's lower levels.
In a video posted on the
building website
, the lead architect, Sir Norman Foster, describes the gargantuan project as a "city within a city" with its own "squares" (e.g. sky lobbies and elevated atriums) and pockets of privacy. True to the architect's city allusion, many of the mammoth building's floors will measure around 310 by 160 feet, nearly matching the entire footprint of the city block where the building stands, and even the hefty upper floors clock in at 250 by 160 feet.
50 Hudson Yards' expansive, tall-ceiled, column-free floor plates, along with cutting-edge tech capabilities and amenities such as a massive, glass-walled lobby with modern artwork by Frank Stella, have already netted tenants such as Facebook, which
will take up 1.2 million square feet
, as well as
BlackRock
, the world's largest asset manager.
The Spiral, 66 Hudson Boulevard
Not to be outdone, Tishman Speyer's Spiral at 66 Hudson Boulevard offers an equally cavernous lobby, comparably-sized floorplates that span from 35,262 to 75,423 square feet, and the sort of tech amenities sought by high-end corporate clients. The building's standout feature is its namesake - a series of stepped terraces that spiral around the tower's telescoping facade like the Hanging Gardens of Babylon (or the Hanging Gardens of Gotham, if you will).
Like many competitors, the two towers share more commonalities than differences. Both benefit from the glass-canopied
34th St-Hudson Yards station
of the 7 train across the street, the adjacent
Bella Abzug Park
at Hudson Boulevard, and the shopping and dining destinations at the nearby Shops at Hudson Yards. As a pair, the towers form a grand gateway from 34th Street, the principal thoroughfare in Midtown South, and advance the northern vanguard of the growing neighborhood, where desolate surface lots and commercial/industrial facilities recede before the march of progress. Both serve to "bulk up" the local skyline, which still looms somewhat forlorn on the edge of Midtown, and both will offer observatory-like panoramas from floor-to-ceiling windows.
Coincidentally, the architecture firms behind both buildings are engaged in a different type of competition in Downtown's super-complex, albeit over one building rather than two. In 2015, Silverstein Properties opted to
shelve
Foster + Partners' diamond-topped design for the long-stalled
Two World Trade Center
in favor of a similarly massive but drastically distinct
proposal by Bjarke Ingels
, where a series of stacked box-like forms seem to teeter precariously as they cantilever over the street. However, in a surprising twist, last month the developer
announced
a decision to revert to Foster's original shard-like design. Time will tell how this architectural tug-of-war will turn out.
Likewise, it remains to be seen whether 50 Hudson Yards or The Spiral will top out first. Both have already made considerable progress since CityRealty
checked in at 50 Hudson Yards
and
at The Spiral
this summer, so it's up to the reader to make their call as to who comes out on top.
Whichever finishes first, the real winner is the city, which replaces two derelict lots with pedestrian-active, tax-generating properties that contribute to keeping New York on the cutting edge of the global financial and technology markets. According to a
report
by Metro Manhattan Office Space, over the past decade the median sale price of NYC offices has surged by 112 percent (with a marked triple increase for office space in Queens); 2019 was the best year for office sales in Manhattan and the Bronx.
Additional Info About the Building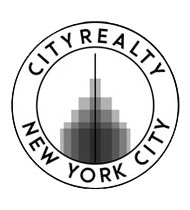 Content & Research Manager
Vitali Ogorodnikov