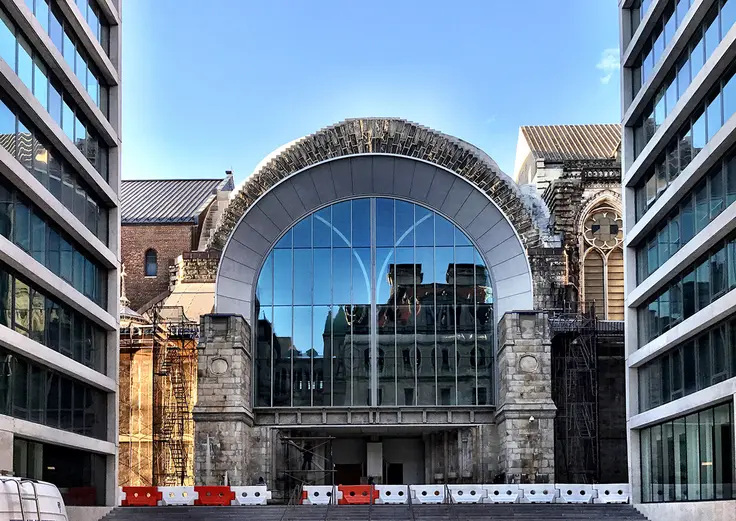 Like many Old World cathedrals that took centuries to build,
The Cathedral of St. John the Divine
is now on its third century of construction and remains unfinished today. The monumental structure at 1047 Amsterdam Avenue and West 112th Street remains the largest cathedral in North America and continues to impress in a city of ever-soaring skyscrapers.
While there are no concrete plans to finish the massive building, efforts over the years have focused on stabilizing its structures and maintaining its grounds. Earlier this year, to the relief of its
Morningside Heights
neighbors, the Landmarks Preservation Commission
granted landmark status to the Cathedral Close
. The designation applies to the sanctuary and six other buildings, but not to the grounds itself.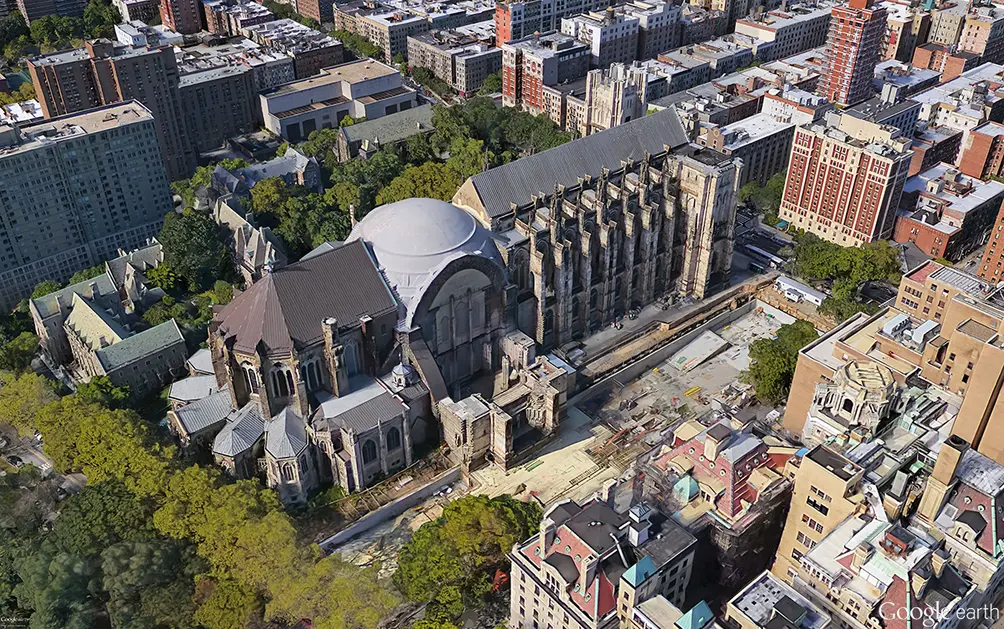 Nearing completion at the northern end of the campus is a new entryway, plaza, and roof over the north transept (transepts are the perpendicular wings that complete the cross pattern of typical cathedrals). Paperwork filed with the city shows that
Ennead Architects
are its designers (they also designed a
new home for the church's three celebrity peacocks
). The new structure will stabilize and cover the partially-built transept. The space was engulfed by a fire in 2001 which destroyed the gift shop and filled the Nave with smoke. Now, recent photos show an understated glass and Gothic-inspired facade and a new grand staircase leading to it from 113th Street.
Enlarge Image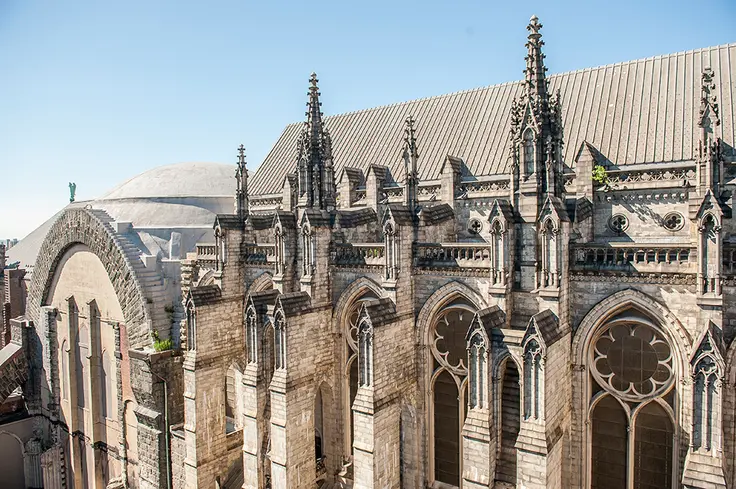 Enlarge Image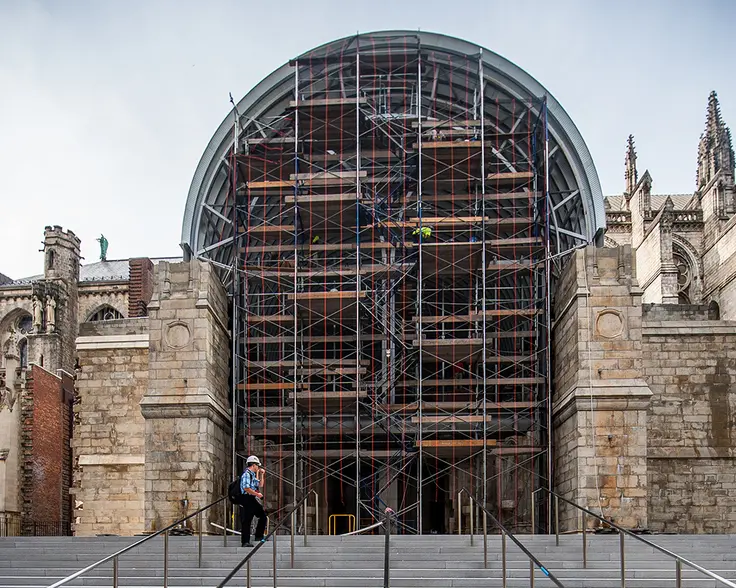 Enlarge Image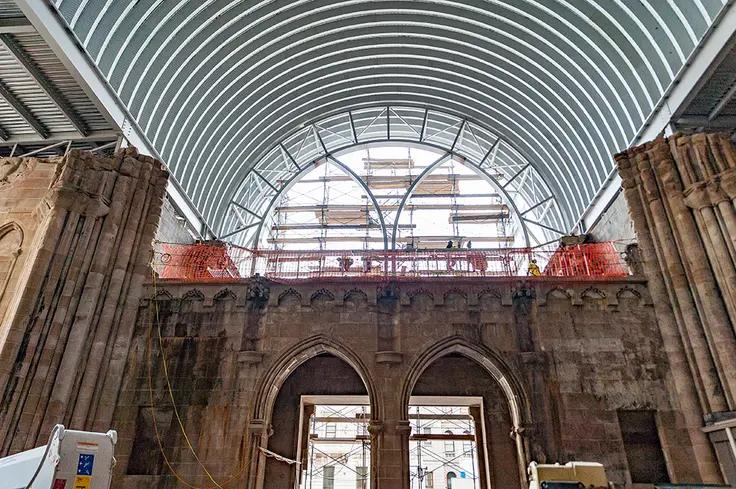 Enlarge Image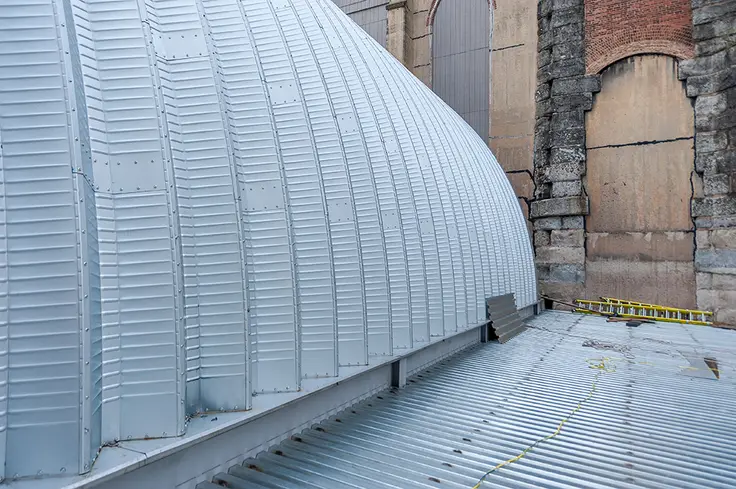 Enlarge Image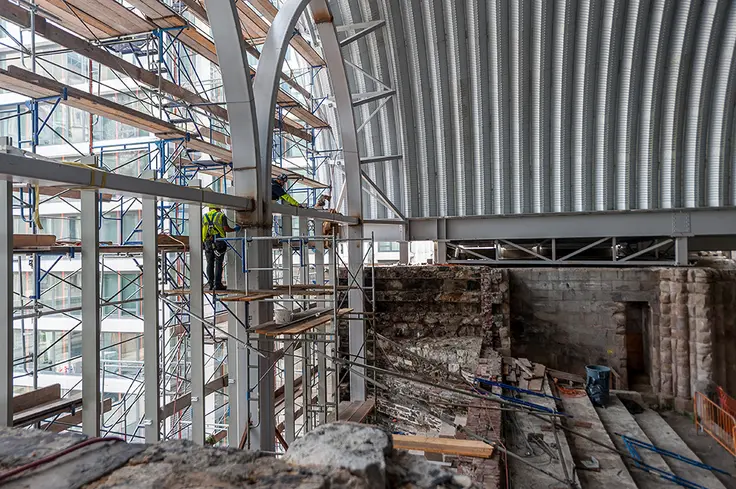 Enlarge Image
Enlarge Image
Both the south and north transepts of the church were never completed.
Per the Times,
the north transept was known as the "Women's Transept" because the money to build it was raised solely by women. Its construction began during the Great Depression and was halted on December 7, 1941, Pearl Harbor day.
To raise much-needed funds, the Cathedral leased two sites on its superblock to developers - one on West 110th Street and Morningside Drive and another stretching the length of West 113th Street.
Avalon Morningside
rises 20-floors on 110th St. and was finished in 2008 and Brodsky's 2016-built
Enclave at the Cathedral
is composed of two towers on 113th Street. Between the two buildings, is the open view of the north transept. Below the staircase is a sky-lit art gallery that is accessed through the residential buildings. According to the Times, both leased sites will provide the church with additional revenue of about $5.5 million a year.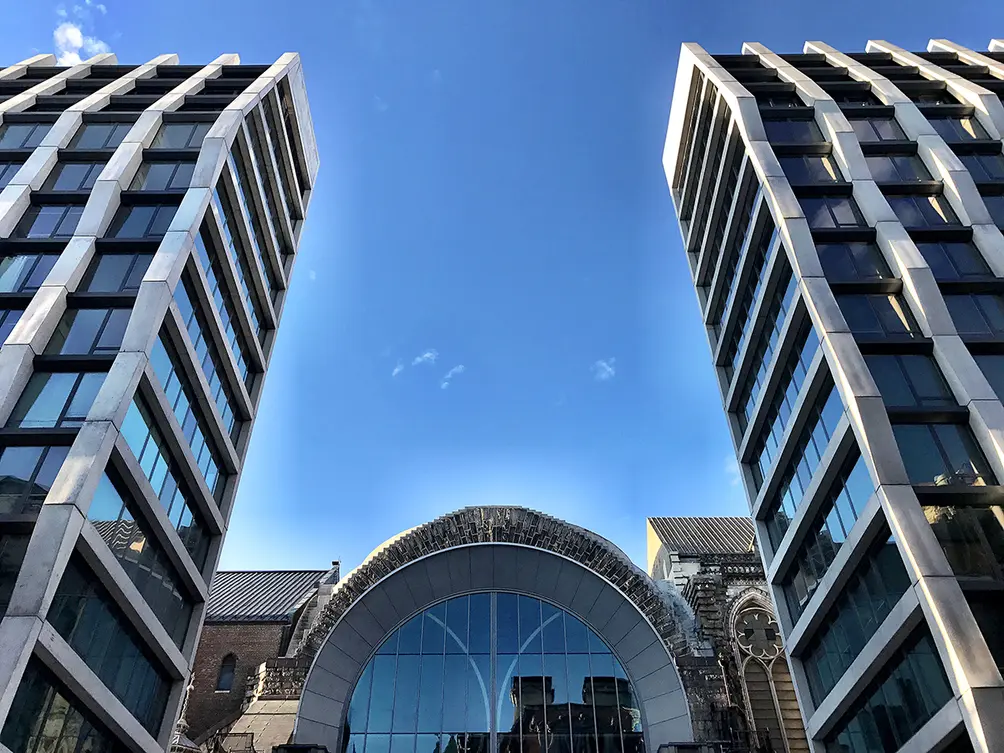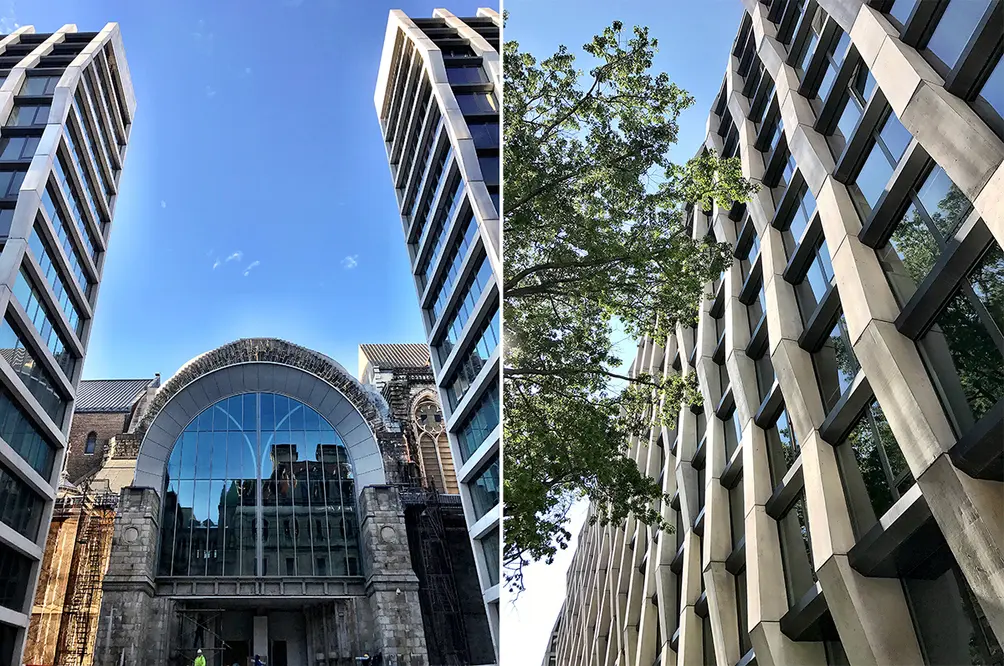 Additional Info About the Building