Rental Building News and Offers
During a rental apartment search, there are many criteria to consider: price, location, size, amenities…and concessions? The practice would have been unheard of to most in previous years, but it has become readily apparent in many of the city's full-service buildings and new developments. While an abundance of development throughout the five boroughs has given tenants more options, it has also led to stubborn vacancies in existing buildings. This has forced landlords to get creative about enticing tenants in the form of concessions and leasing specials.
Nearly 30% of new leases offer concessions, according to
The Real Deal
, up 4% from this time last year. A month or two of free rent is among the most popular, but some buildings provide other discounts (e.g., lower security deposits, free amenity memberships) or special offers (retail gift cards, free cable or Netflix for the duration of the lease).
Over the last year, we've compiled a list of all the rental offers we came across into an easy-to-navigate map that can be searched by types of offers.
It is important to note that an offer of "one month's free rent" does not always mean one month without having to pay a whole large sum. More often, the accurate term would be a discount on rent: These apartments are often listed with a "net-effective" rent, a term that refers to the total amount of the concession (one month's rent) divided by the term of the lease. The resulting amount is then deducted from the asking rent for a lower monthly payment.

Prospective renters should also keep in mind that while they may be paying a discounted rent for the first year, landlords will most likely accept them based on their ability to pay the gross rent (sticker price) and thus stay in the building.
Additional Info About the Building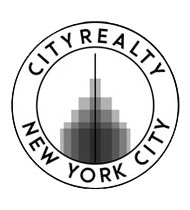 Content Specialist
Michelle Mazzarella
Michelle is a contributing writer and editor for real estate news in New York City