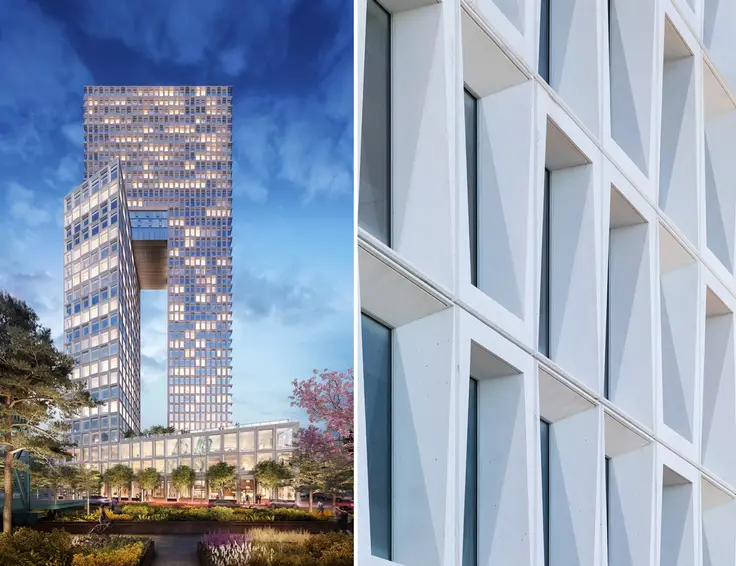 Updated 1/31/2019 with new construction photos
When
Two Trees Management
unveiled their Domino Sugar site master plan in 2013, it was made clear that
SHoP Architects
would design only two of the four new buildings while the other two would be handed off to other design firms. In 2017, it was announced that
COOKFOX Architects
is designing the plan's second tower at
260 Kent Avenue
. Now, nearly two years later, the two-wing building is 27 floors up, and is beginning to frame its unifying sky bridge.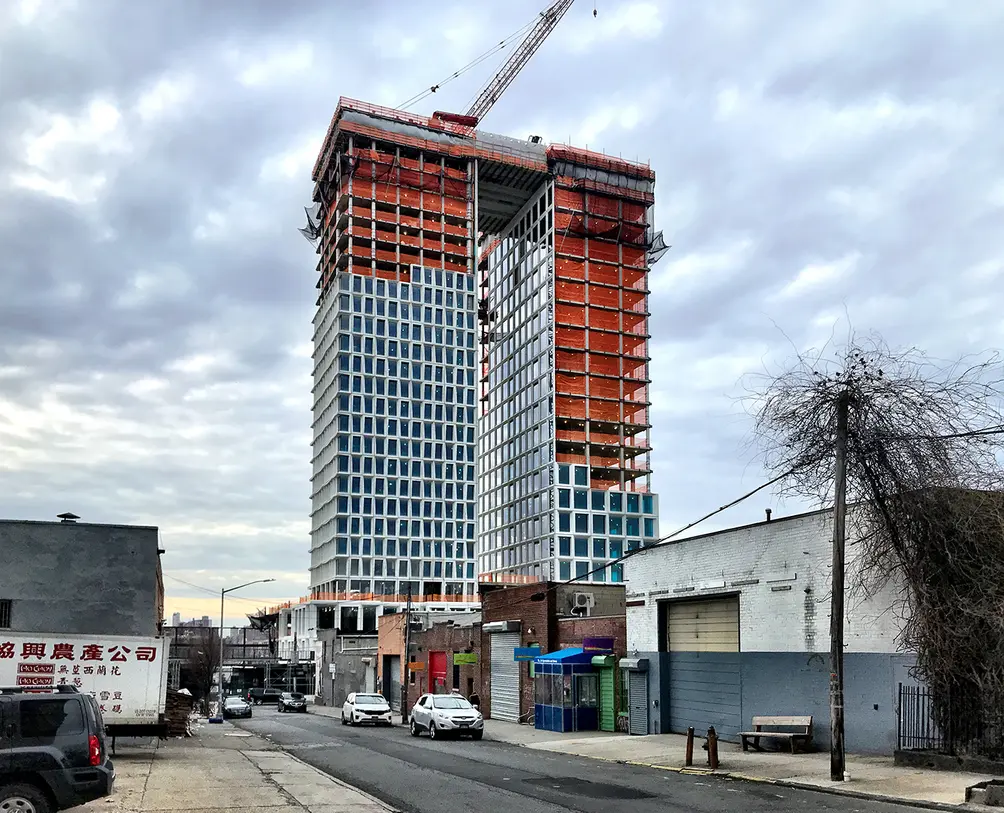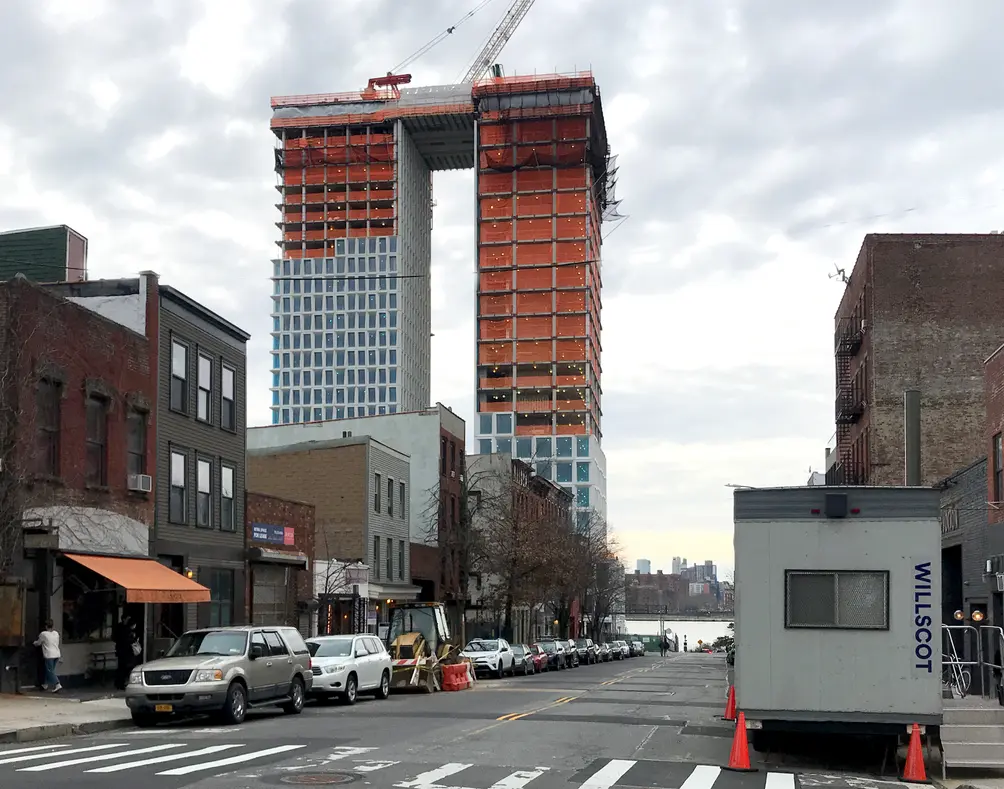 This past December, the project's exterior design won Architect's Newspapers'
"2018 Best of Design Award for Digital Fabrication."
The tower's still-rising skin is said to be inspired by the molecular pattern and forms of sugar crystals. A sprawling Domino Sugar manufacturing facility occupied the 11-acre waterfront site for 123 years before closing in 2004. According to AN, 260 Kent represents a unique collaboration between an architect, developer, and precast manufacturer. The same 3D model-based process used to design the facade was used to print molds for the precast panels. The façade will be constructed of angled, precast concrete whose deeply-recessed windows and faceted components result in an interesting play of light and shadow. Additionally, the façade is designed to self-shade with each elevation formed to respond to its specific solar orientation.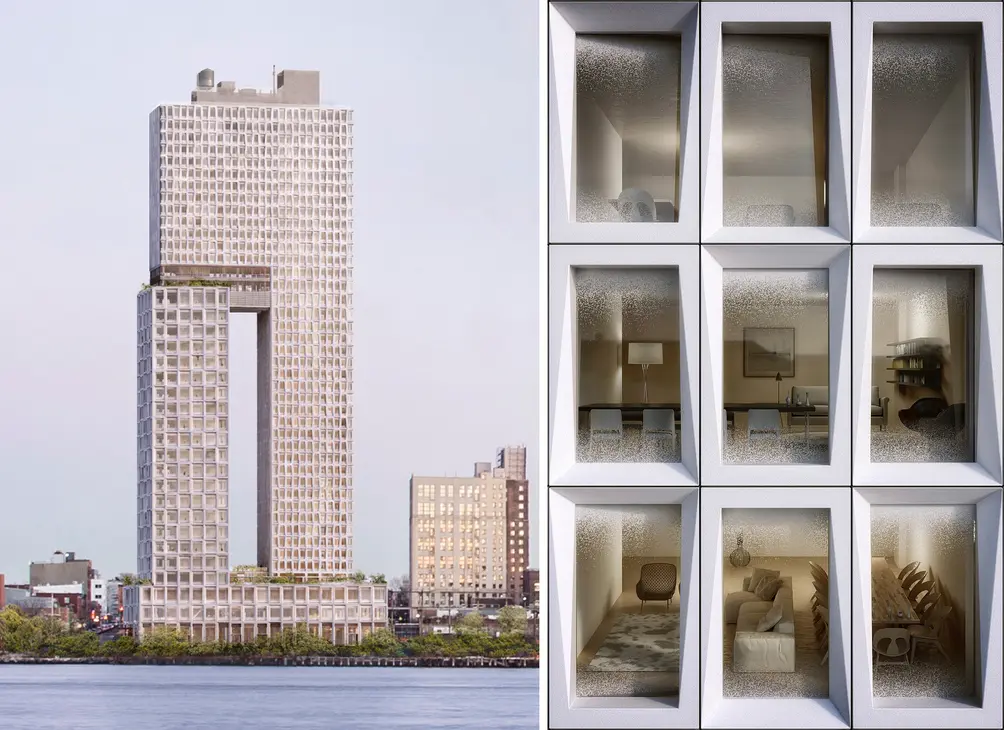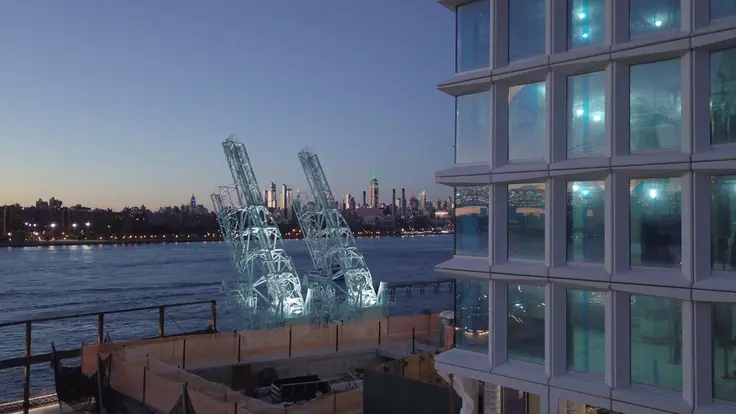 Enlarge Image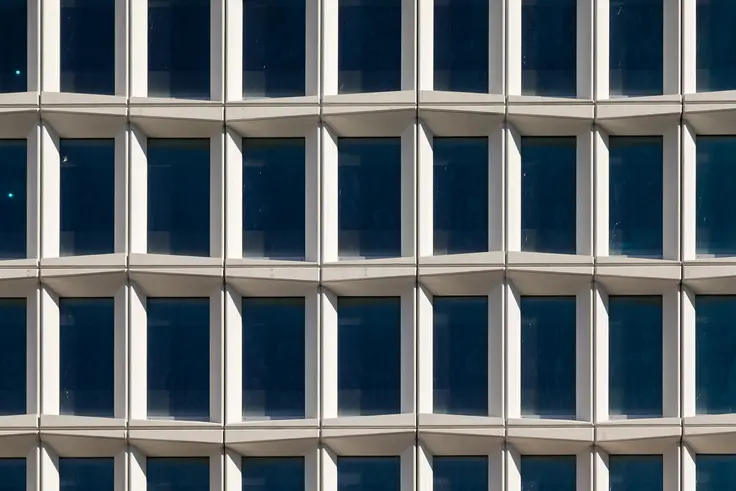 Enlarge Image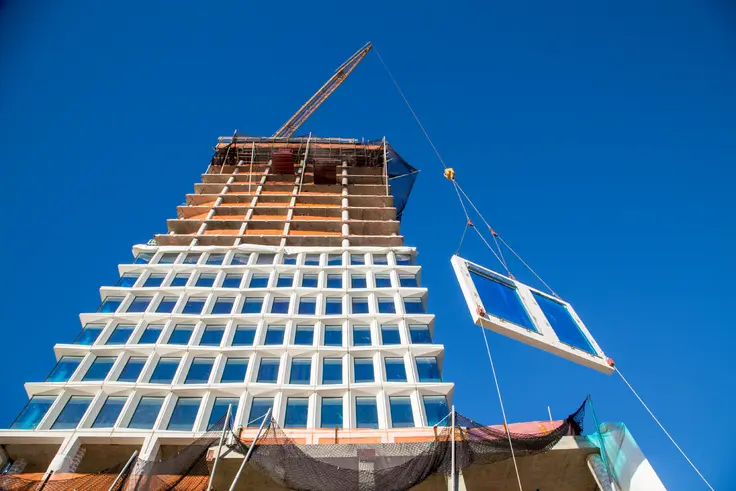 Enlarge Image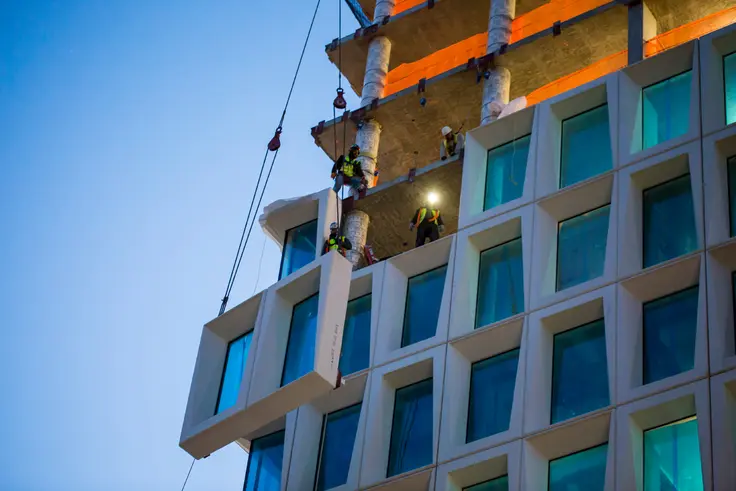 Enlarge Image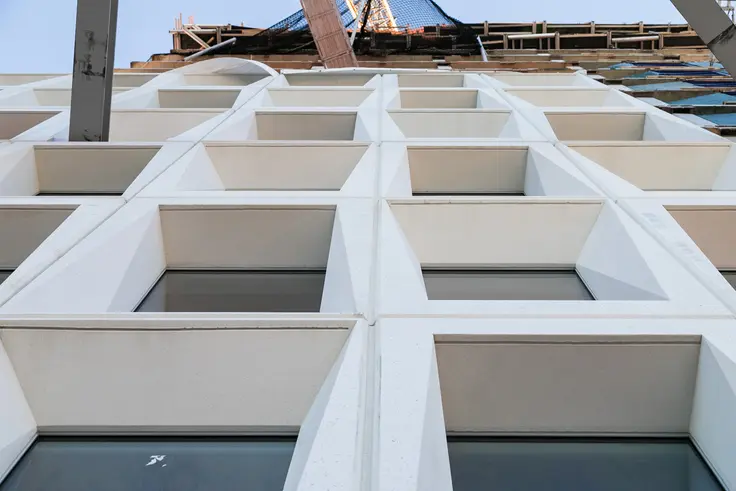 Enlarge Image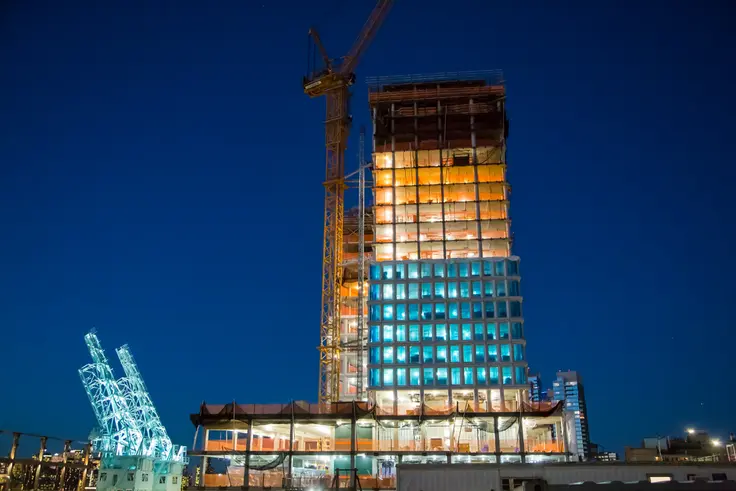 Enlarge Image
Enlarge Image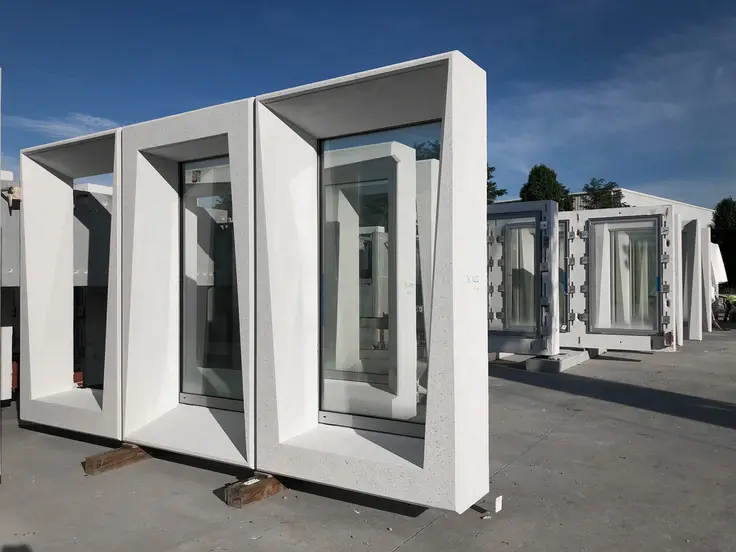 Enlarge Image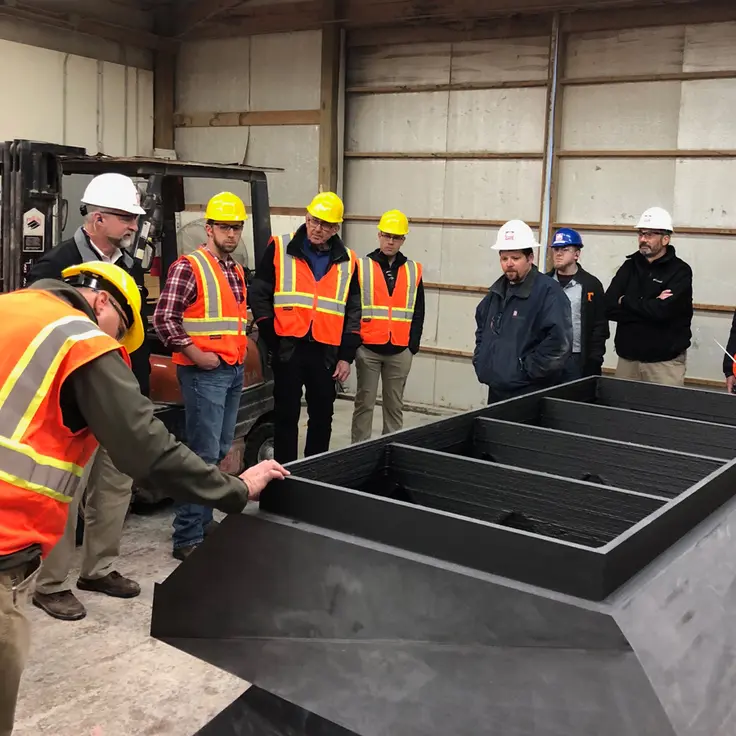 Enlarge Image
Set to top out at 42 floors (435 feet), the two-towered building will be the tallest in
Williamsburg
, besting the nearby towers of
1N4th
and
Level
. 260 Kent rises on the northernmost site of Two Trees' Domino Sugar Master Plan fronting the newly-opened
Domino Park
. The Jed Walentas-led firm debuted the six-acre park and esplanade earlier this month where highlights include relics from the site's sugar-refining past, a taco kiosk from Danny Meyer, and a children's playground designed by Mark Reigelman.
Inside will be 330 rental apartments, of which more than twenty percent will be earmarked as affordable housing. Additionally, the building's will accommodate 150,000 square feet of offices and 13,000 square feet of retail.
Filed plans
with the city show residential amenities include a business lounge, kid's room, fitness center, and several communal terraces.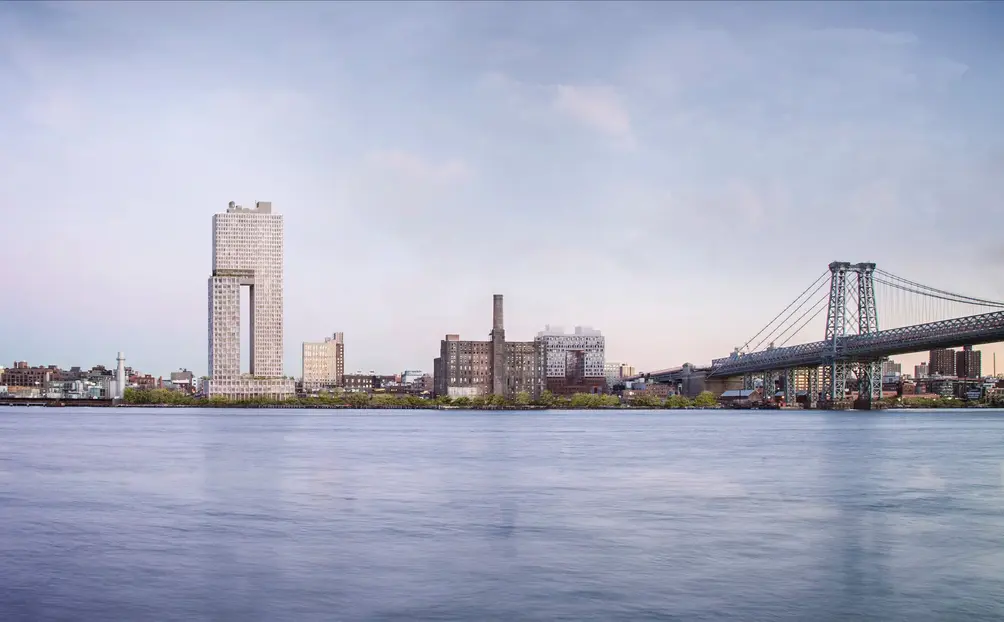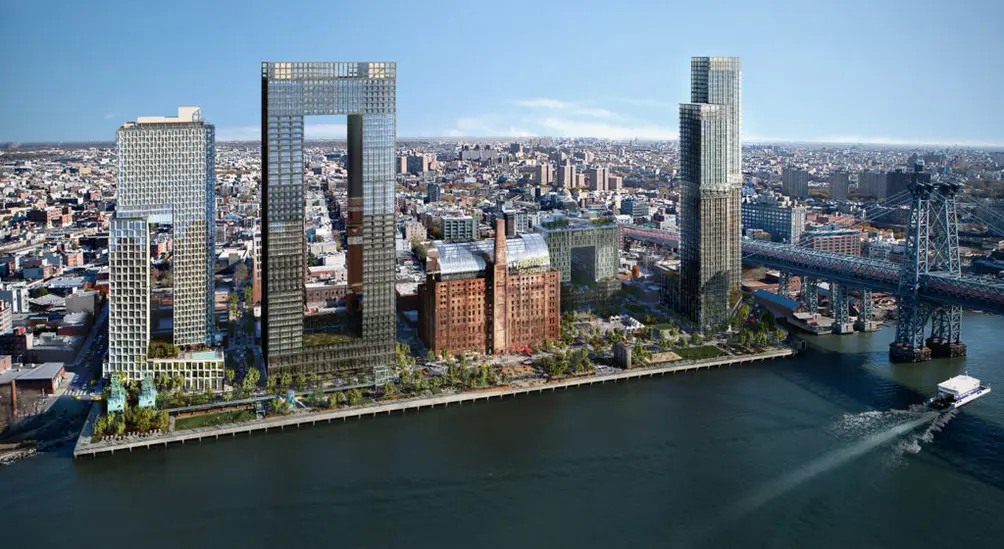 Echoing the original vision outlined by
SHoP Architects
, COOKFOX specifies two interlocking towers that share a common 3-floor retail podium. Its roof will be topped by a shared outdoor recreation space for both residential and workplace tenants. The 22-story-tall northern tower will contain office space with boutique-sized 6,000-square-foot floor plates, while the southern tower holds apartments that will rise substantially higher.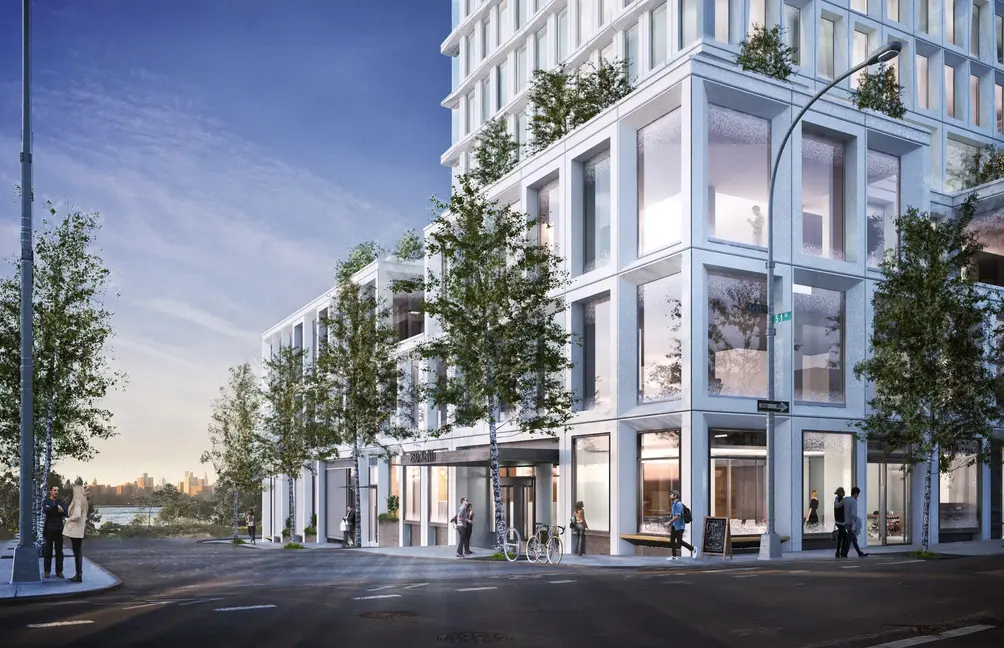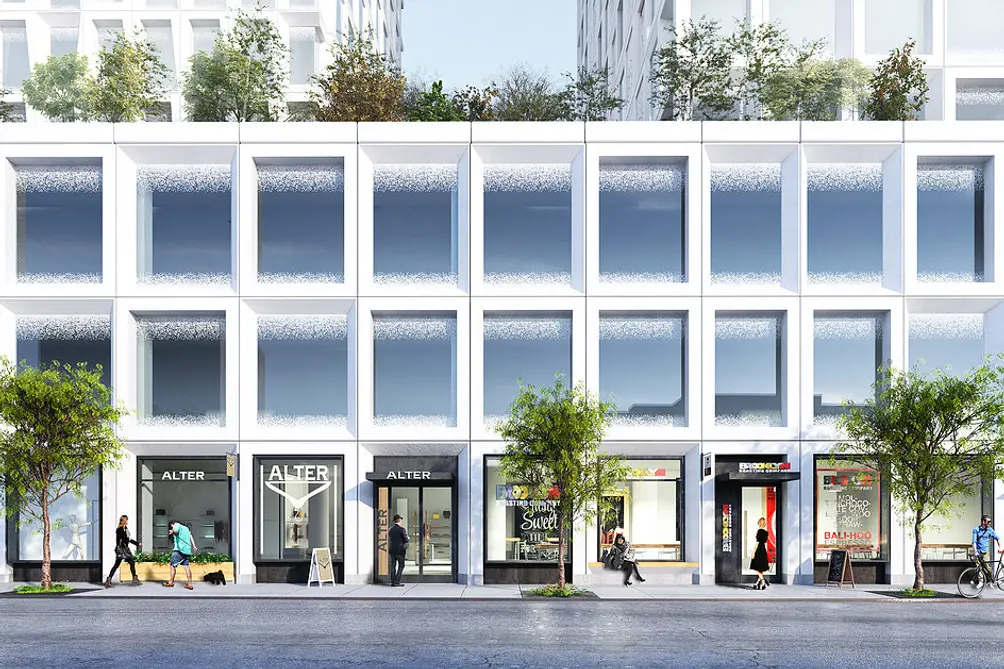 In summer 2017, Two Trees began leasing apartments at their first building,
325 Kent Avenue
(Domino Sugar Site E) where studios currently start at
$2,500/month
, one-bedrooms start at
$2,995/month
and two-bedrooms start at
$5,349/month
. The rents given are 'net effective' and the Two Trees-led leasing team is offering
one month free
on new leases. More Williamsburg listings can be found
here
.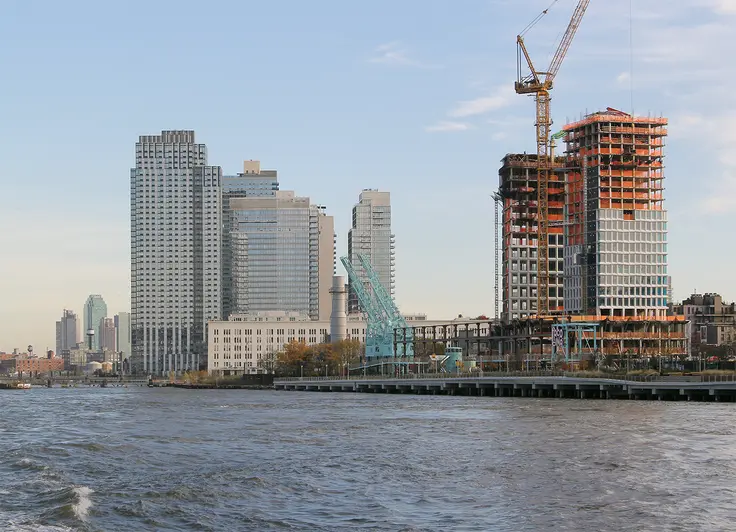 Enlarge Image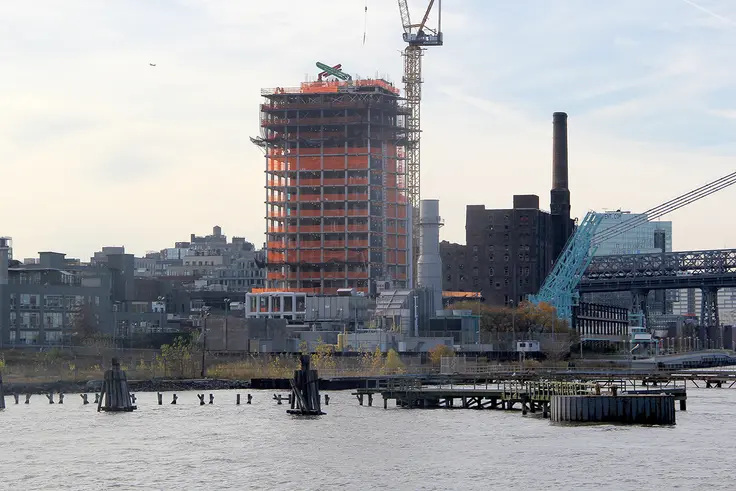 Enlarge Image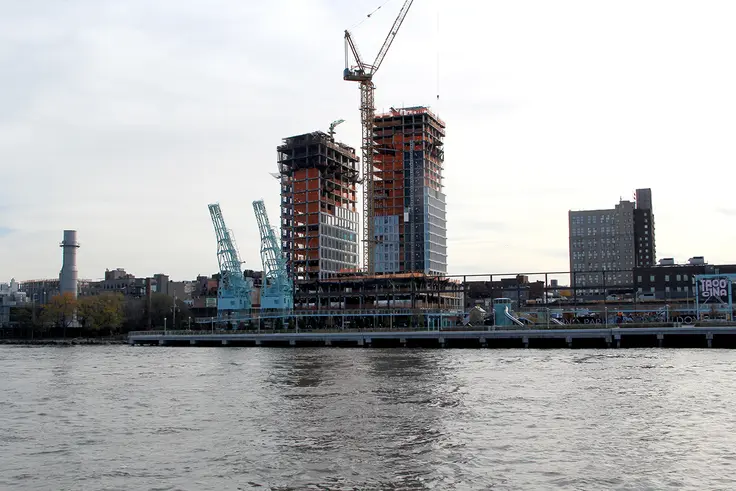 Enlarge Image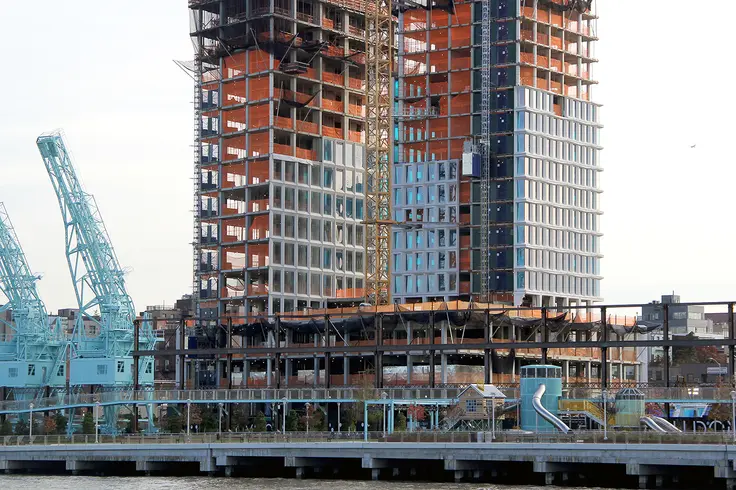 Enlarge Image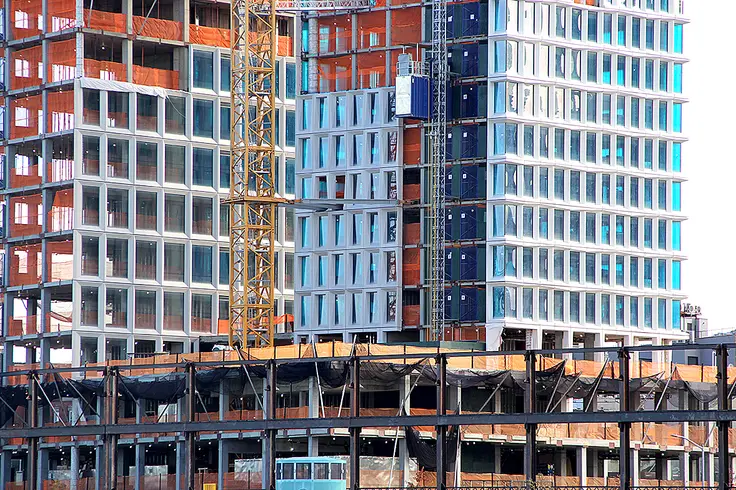 Enlarge Image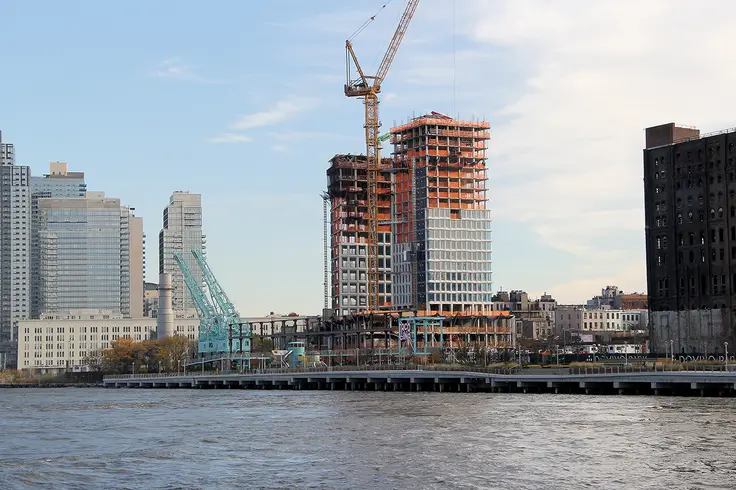 Enlarge Image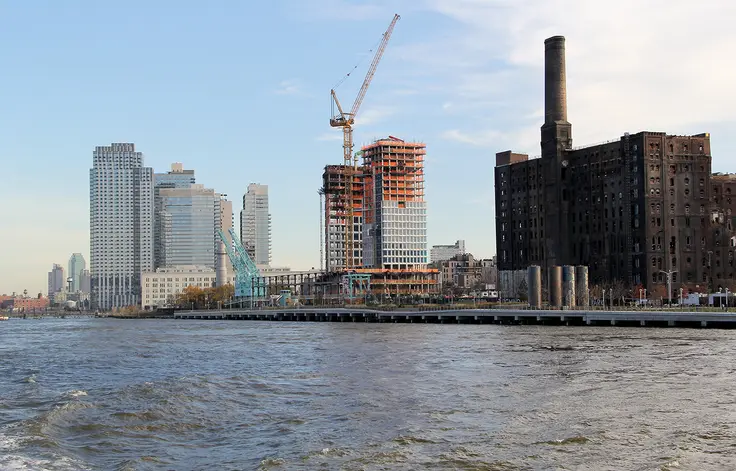 Enlarge Image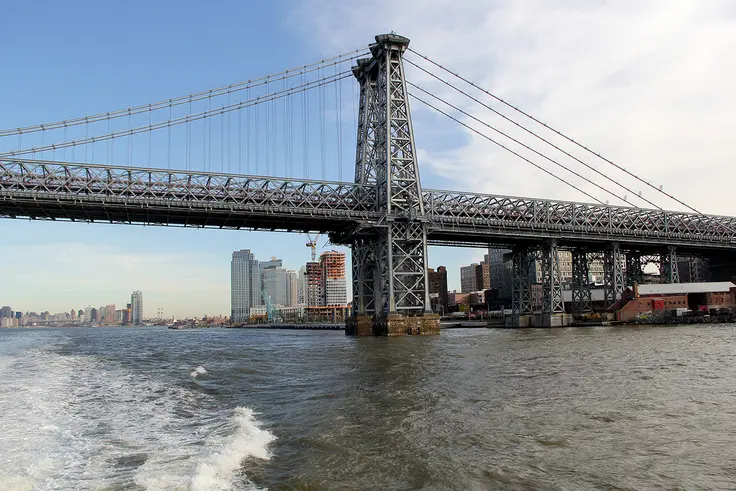 Enlarge Image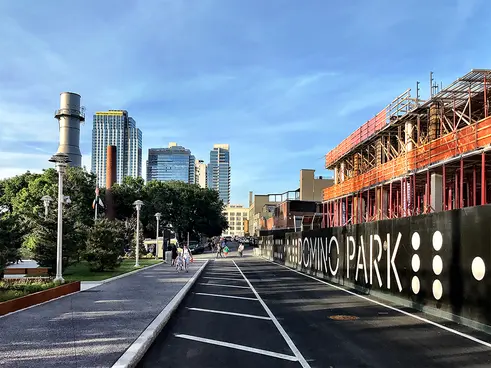 Additional Info About the Building