On August 19th, JMH Development and Mettle Properties announced the groundbreaking for a mixed-use complex at
36-20 Steinway Street
, at the junction of Long Island City and Astoria. The six-story building will contain 18,000 square feet of retail at ground level with 143 rental units on the floors above. The project adds to the extensive Long Island City portfolio for prolific architecture firm SLCE. Lauren Jayne Design will craft the interiors. Completion is expected in 2021.
Loft-style, gridded floor-to-ceiling casement windows, paired with a light-colored facade, create a pleasant street presence and harmonize with both pre-war apartment buildings in Astoria and large, white-brick loft factories across Northern Boulevard. Development highlights include a 24-hour attended lobby, resident lounge, fitness center, and a parking garage. Multiple outdoor spaces will include a top-level resident deck that looks out to the nearby skyscrapers of Long Island City skyline and the Manhattan skyline beyond. Units will range from studios to two bedrooms.
In 2017, 36-20 Steinway Street was planned as a 289-room hotel. The proposal's conversion to rentals reflects the area's growing cachet as a residential destination. The mixed-use project will animate the intersection of Steinway Street and Northern Boulevard, bringing together some of the most significant neighborhoods of western Queens. Long Island City's development boom marches eastward along Northern Boulevard in LIC's Dutch Kills section. Three blocks west of 36-20 Steinway, 10-story Silver Star opened two years ago, with a Mercedes-Benz dealership and 85 amenity-laden rentals on the floors above. A mixed-use, 14-story building is proposed a few blocks east at 47-15 34th Avenue.
Steinway Street, Astoria's prime commercial corridor, stretches to the north, where new offers range from pre-war conversions (e.g. Astoria Lights) to ground-up projects such as The Rowan and Steinway & Graham. To the south, the 39th Street viaduct leaps over Sunnyside Rail Yard onto Sunnyside, where new developments such as eight-story 43-46 39th Place joins the premier pre-war neighborhood in western Queens. The Sunnyside Yard itself is poised to become the largest development in New York in the coming decades.
{ "key" : "", "lat": 40.752618, "lng": -73.924452, "marker": { "icon": "" }, "pov": { "zoom": 100 } }
Additional Info About the Building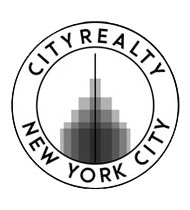 Content & Research Manager
Vitali Ogorodnikov