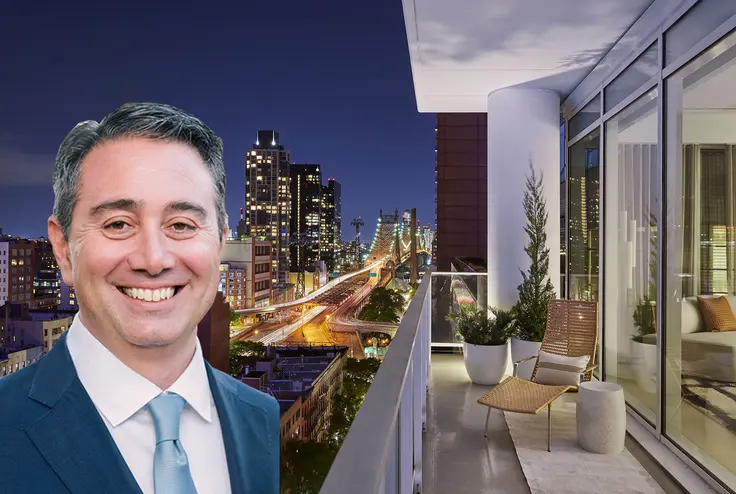 John Tashjian, co-founder and principal of Centurion Real Estate Partners, has more than 29 years of experience ranging from investment banking to real estate development. With more than 1,500 sponsor condos under their belt and over $2 billion of assets in New York and California, Mr. Tashjian's firm specializes in identifying, financing, and managing real estate investments on behalf of institutional clients and investors. After renovating a historic Victorian mansion in South Carolina and serving as the President of the Board of five condo buildings, we caught up with Mr. Tashjian to learn about the firm's latest projects, his take on the residential market, and the city's recovery.
What does Centurion Realty specialize in?
JT:
We have been the fixer of condo deals. A lot of what we do is invest capital in developments that are looking for a sponsor replacement. We act as the steady hand on the wheel. We've taken over projects that have had infrastructure-related problems such as a breakdown of the HVAC system or a geothermal system that never functioned. We get brought in for a lot of these situations. We don't do ground-up construction.
One of our most recent projects is
200 East 59th Street
. Its original developer
Harry Macklowe
exited and we came in to rethink the property. It's a great building. We redid the lobby and provided new model units. Macklowe is a big thinker and the novel marketing approach with safari animals put a lot of eyeballs on the project. We are making sure that we have serious eyeballs instead of just lots of them. The project marketing was initially conceived as a more whimsical sister of
432 Park
. We brought in
CetraRuddy
to create more serious spaces that you can really live in.
We have to remember that at the end of the day, a condo purchase is the most significant purchase in a person's lifetime. And to understand where people's desires are, our team has a special skill set and loves to analyze data. For instance, one of the things we learned is that search requests for outdoor space have quadrupled over the course of the pandemic. If you look at what Centurion has done and where we've developed, you would notice we've never been far afield. Rather, we stick to fundamentals that make sense to us. We have a conservative data-driven approach to residential living.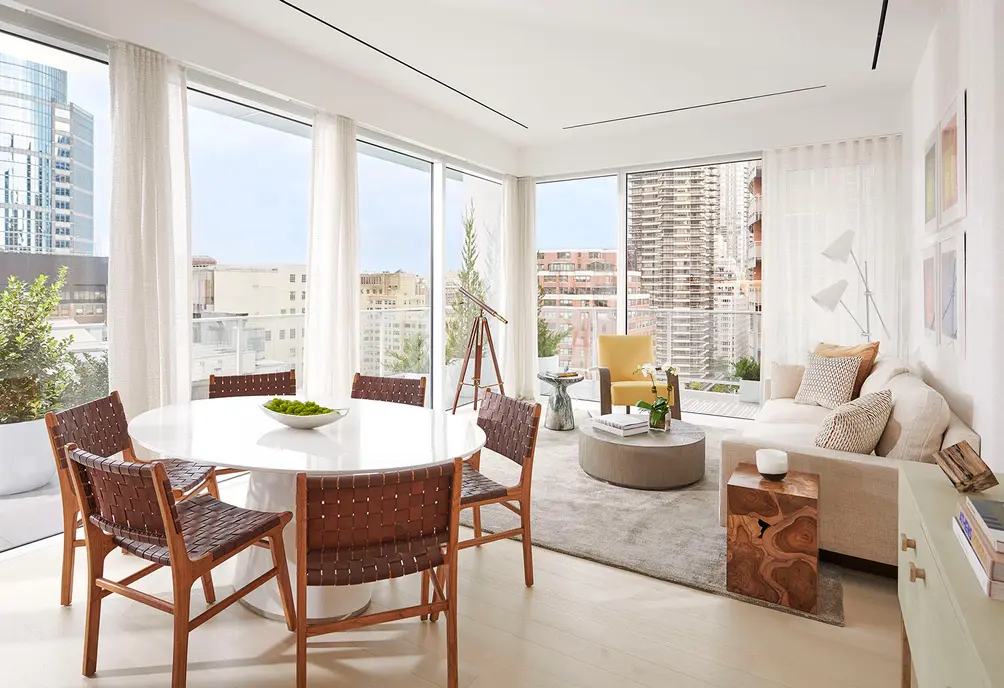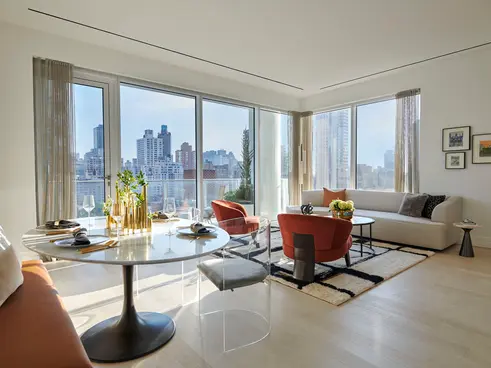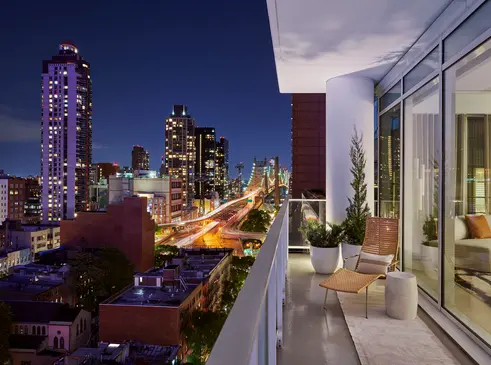 What is your take on the market today?
JT:
We're coming to market with
212 West 72nd Street
at probably the most difficult time I've seen in my career. But I try to remind people that when it comes back, it snaps back. It's not slow and gradual, it's a quick return.
I actually expected the market to react more harshly, but it looks like we're in for a much softer landing. Deals at very favorable pricing have already begun to wane. We have some inventory in our current developments to sell and then we may take on some other sponsor fixer-type projects. I'm most concerned with the economy and this new dichotomy of wealth. Restaurants, hotels, and tourism need to come back to properly jumpstart the economy.
Recently, I went to eat with two sets of friends. Both restaurants were full and there is a palpable energy in the air this spring. I believe the worst is behind us. Something like the "Roaring 20s" will eventually take hold.

Being that I'm a developer, I like to speculate in many areas. I foresee a spike in oil since it's on the top of everyone's list to travel. Who wouldn't want to be away from a place they've been in for the last year? Oil is going to spike. There will be a travel boom and hospitality stocks will rebound.
Tell me about your latest project, 212 West 72nd Street, and its most salient aspects?

JT: The basic theory is that the Upper West Side has almost no inventory of two- to four-bedroom units. The little inventory that exists is in old pre-war, cut-up buildings where rooms often face a brick wall. At 212 West 72nd Street, we saw a condo conversion opportunity to create gracious pre-war-inspired layouts with lots of light in one of the most in-demand and supply-constrained neighborhoods in the city.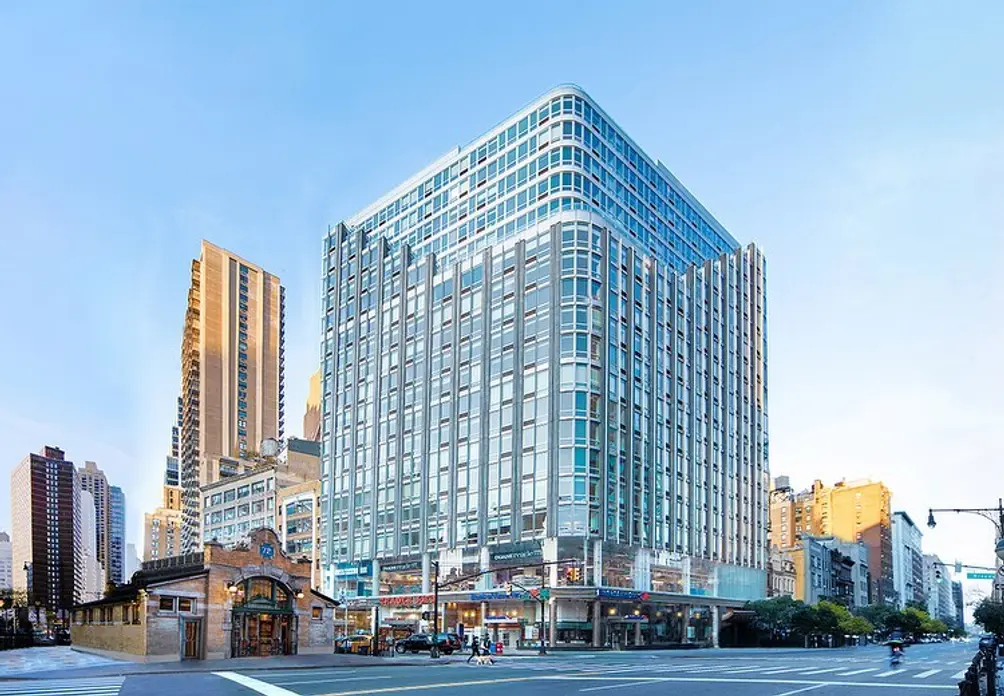 Foremost, it offers the opportunity to own something at the crossroads at 72nd and Broadway. The first thing people say is "what a great location," and someone once told me location matters. There is a Trader Joe's and Duane Reade downstairs and tremendous subway access that gets you anywhere in Manhattan in a few stops. And we've got an unbelievable window system from the folks that developed it. You don't hear a thing.

We tested the market with people's reactions and rental rates. Buildings that have become available on the Upper West Side have sold out quickly and The Corner [the name of 212 West 72nd Street while it was a rental] commanded the highest rents in the neighborhood. The theory is that rental rates and asset value should work hand-in-hand. All the reasons people are paying a premium to rent should translate to why they'd pay a premium to own.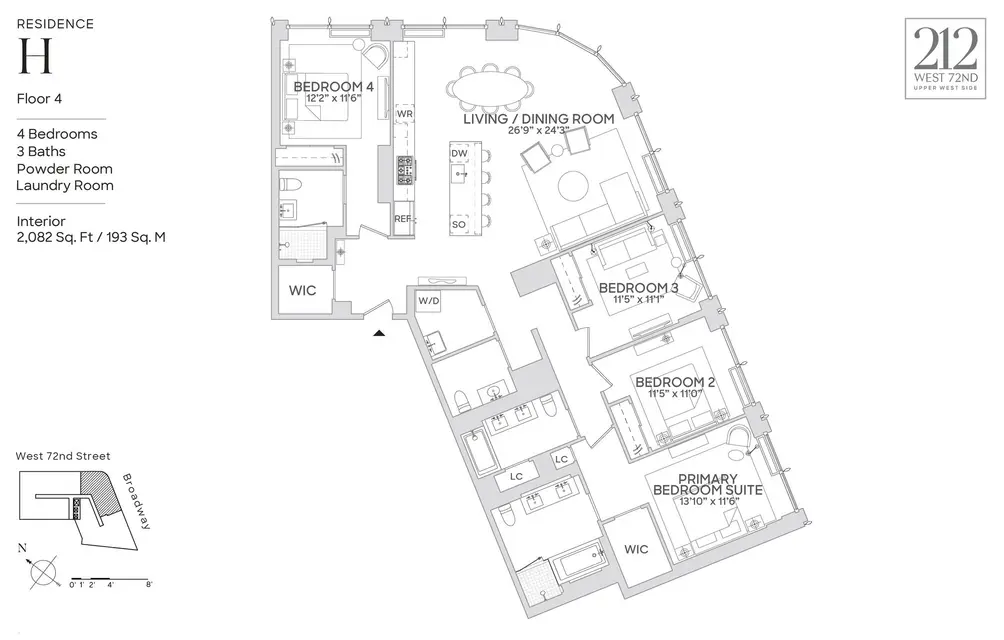 We hired CetraRuddy, with who we have had a long relationship with since
River and Warren
. We are personally very close to them. We sat down with a blank piece of paper and rolled up our sleeves. No one spends more time on floor plans than our team. Condos need to be inspirational products and we are constantly trying to understand the way people want to live. From the living rooms to bathtubs to soap dishes, we aim for people to walk in and say that they really like this.
In response to the pandemic, we added more outdoor space and reimagined the amenity package. We wanted to make sure there were individual workout spaces. There are individualized
Tonal
workout systems where you close the door and you're one-on-one in a workout.
We also sought to make the spaces very efficient. You don't have the long hallway to nowhere found in many pre-war conversions — where apartments have 2,000 square feet to play with but much of it is wasted in unusable hallways. We combined units in places we thought were appropriate, kept some one-bedrooms if a combo didn't make sense, and left some unrenovated to sell at very competitive prices. This limited number of unrenovated one- and two-bedroom units gives people the opportunity to acquire something now at good pricing, and when they're ready, they can renovate to their tastes and what their budget permits.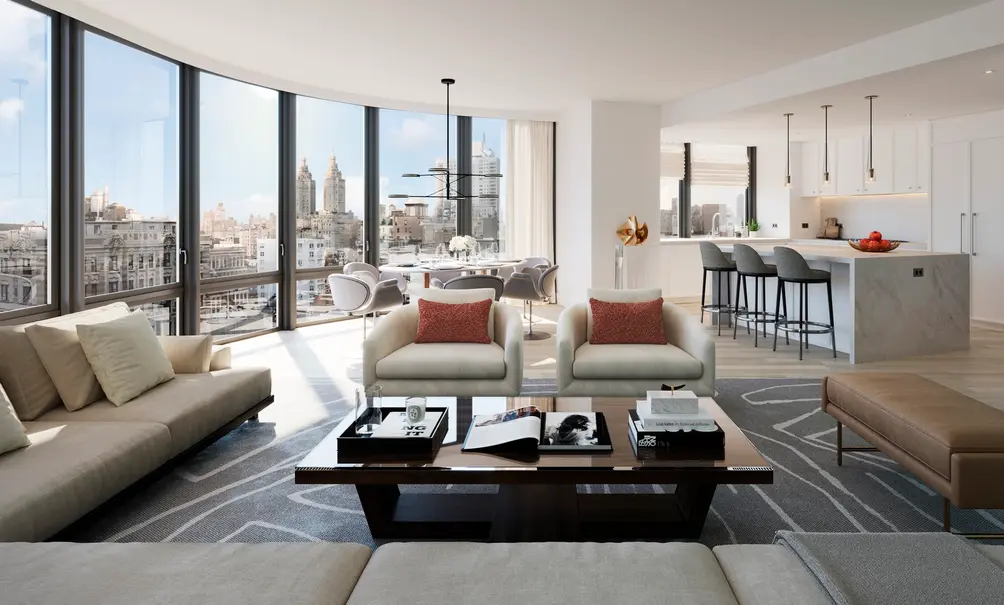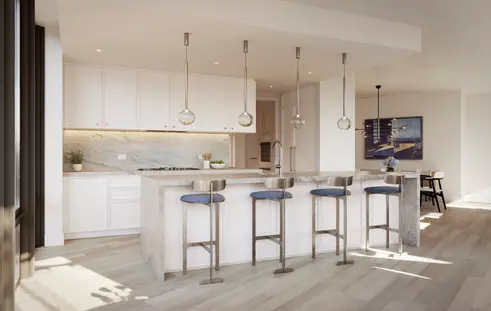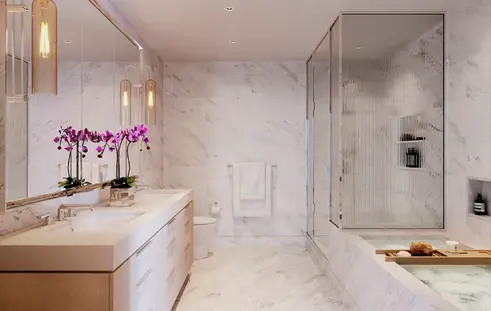 What happens to the old finishes and appliances?
JT:
Centurion has a great relationship with
Habitat for Humanity
. We donate anything they can legally accept. Finished plumbing, all the appliances, toilets, vanities, and fixtures are all repurposed. Very little of what we are discarding goes into the landfill. They don't take sinks for health reasons and they can't reuse sheetrock of course.
Habitat will put them into their own projects, donate to families in need, or sell some of them to benefit people in need. My daughter who is a sophomore in high school is quite involved. Among the items were 190 sets of washers and dryers that were only a few years old. I believe if you want to change someone's life, give them a washer and dryer. It has a tremendous impact and people are thrilled to get them.
Do the prior rental tenants get first dibs on the apartments? Have any tenants come back to purchase?

JT: Definitely. A number of renters exercised their option to purchase their unit. Some residents who rented a one-bedroom upgraded to buy a two-bedroom. We provided some assistance with rent since they had to live through construction. Several people moved out but came back later to buy. A couple who had a two-bedroom unit moved out to Ohio but returned to the city and purchased a four-bedroom in the building. We kept the rental agent of The Corner onboard. She leased every unit in the building, already knows everyone and the staff, and understands the convenience of the location.
You have a bit of competition nearby with Parker West next door and 200 Amsterdam restarting sales nearby. How does 212 West 72nd Street compare?
JT:
I have a lot of respect for fellow developers. There will certainly be competition but I defy you to find a better location than 212 West 72nd Street. In terms of value proposition, 200 Amsterdam is a great building but an inferior location. We give you an extra room for the same price. Their C line is similar to one of our lines. And for what you pay at Parker West next door, you can have a fully-amenitized building and become part of a community
I believe a building can only be as good as the community inside. Resident lounges that connect to outdoor spaces are attractive in any environment, pandemic or not. There needs to be a children's playroom giving kids the opportunity to interact with their friends, do homework, throw birthday parties, or play outside their homes during cold months and rainy days. We don't put televisions in the playrooms. We let the community decide if they want to have one.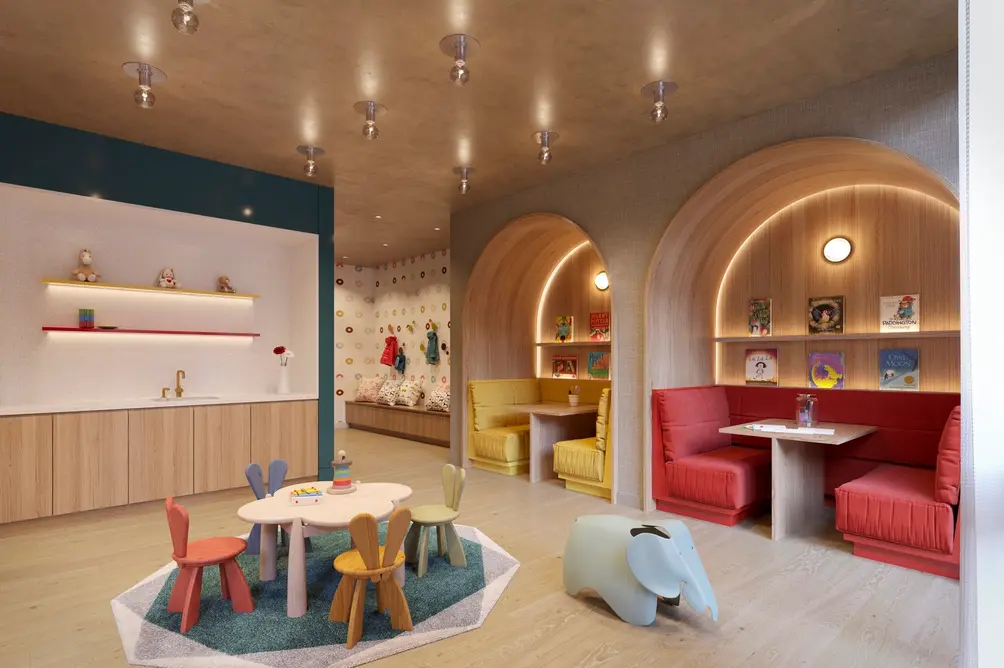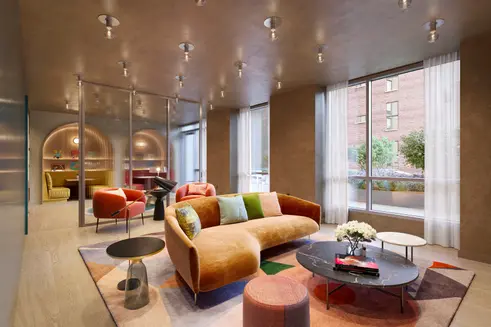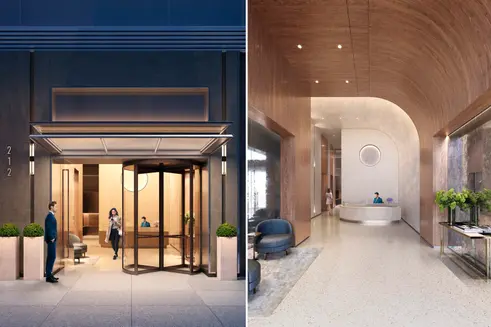 A recent study by the Department of City Planning revealed that parts of the Upper West Side lost housing units over the last decade due mostly to the combination of units. How do you think the city can provide more housing in core areas?
JT:
It's a double-edged sword. The reason why we're losing units is partly positive. People want to stay in New York. Before, you toughed it out for your job and then moved to the suburbs. The reason we're losing inventory is that people want to stay in New York and raise their children. Before, only the very wealthy could afford these large sprawling apartments for their families. I think it's great that people want to raise their children here. And I hope my kids do the same.
I'm a huge advocate of affordable housing. One way to provide more housing is private-public partnerships, where you allow additional density to subsidize new below-market-rate units. The city has to continue to build housing to maintain this beautiful well-woven tapestry of people. A homogenous neighborhood does not help anyone and allowing more people to live grown in thier communities is very important.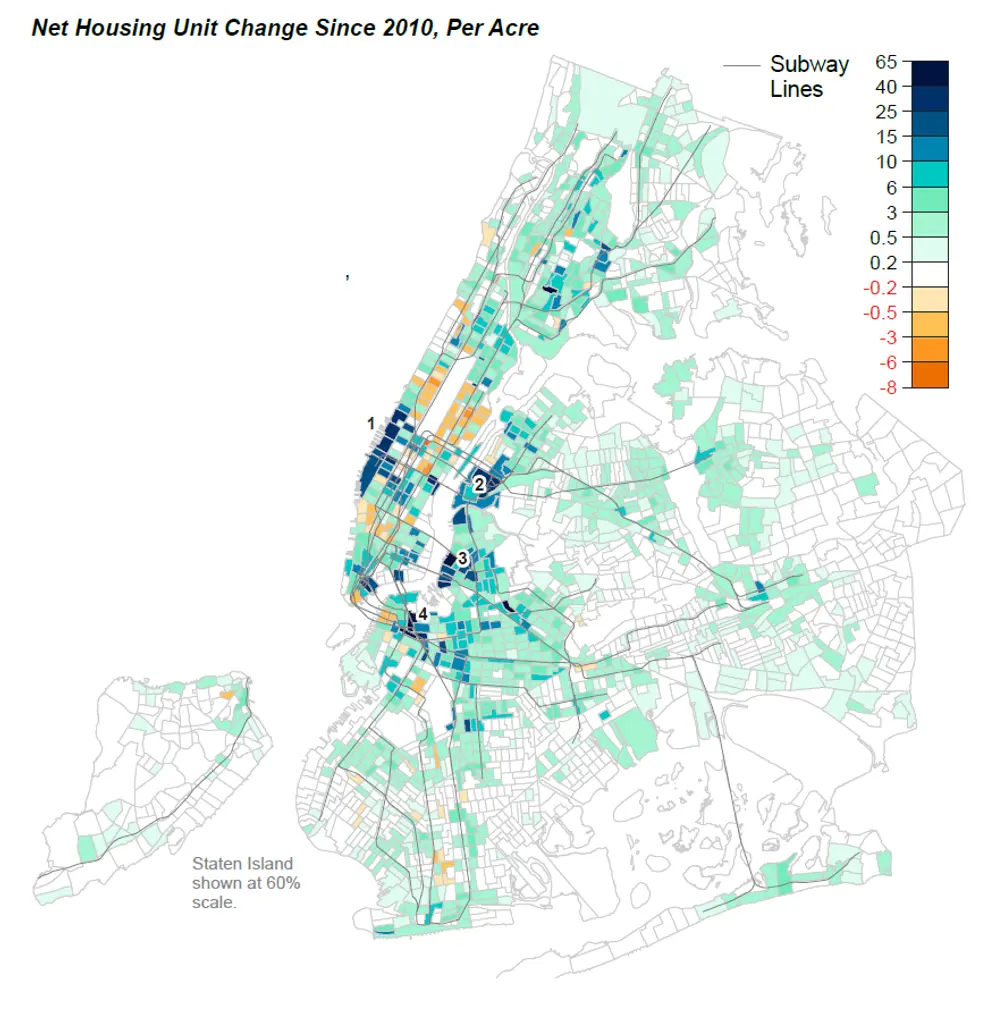 Your building is next to a major subway line. Do you think zoning should have allowed for a larger building at 212 West 72nd Street's site?


JT: Any developer is going to say yes, but zoning provides a certain logic for main thoroughfares while ensuring new structures conform to existing building heights. If this building went up 40 stories high, when the other corners are only 20 floors, it would make less sense to the eye. But I can live with jagged density if it still allows for light and air to get through. At this site, the abundance of natural light is a product of not having a lot of taller buildings nearby.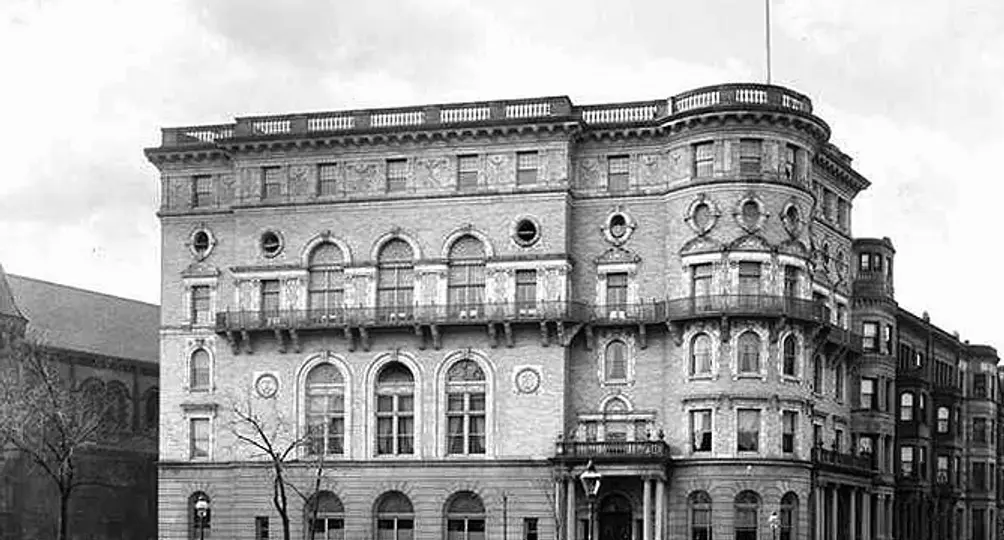 What New York neighborhoods and buildings are you most fond of?
JT:
I live on the Upper East Side. I find all of old New York very romantic. I'm very taken with
Rosario Candela
. We are students of those layouts. The graciousness of those spaces are what we try to emulate with a modern twist.
My favorite collection of buildings are on the West Side along the park. I love the history of
The Dakota
. It was a self-sustaining building that had its own dairy and was built before electricity. I also love the view of
The San Remo
.
When I walk through the West Village it draws a similar feeling as when I walk through Paris or the older parts of London. A former New Yorker came to the sales office recently and said they enjoyed living in Miami, but couldn't live there anymore. Everyone has been to a mall, and many people can't feel a connection to that.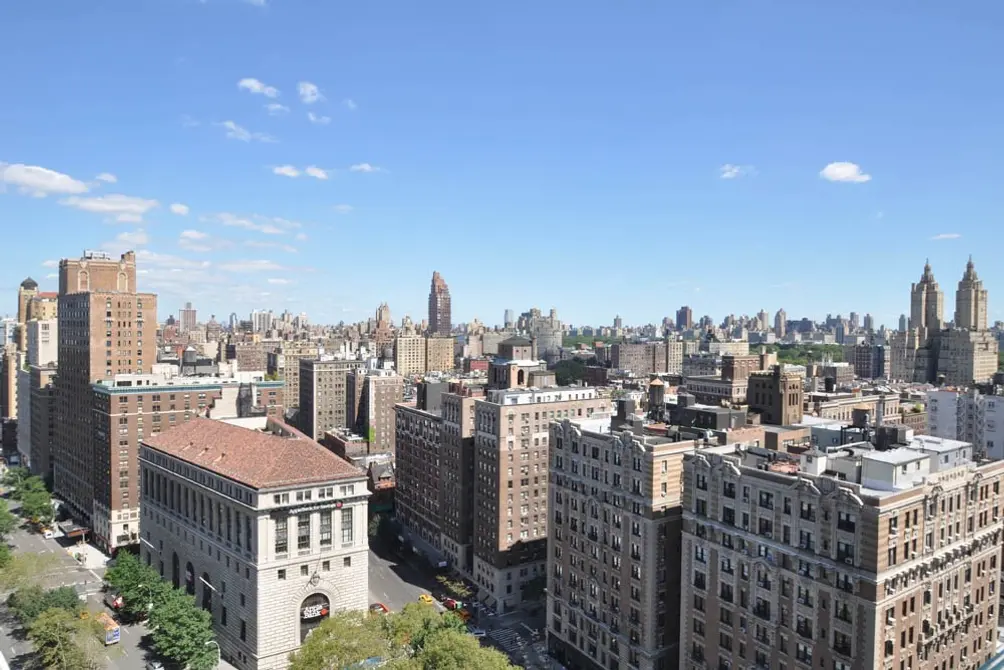 Schedule an Appointment
To tour any of these properties, just complete the information below.
Or call us at (212) 755-5544
Additional Info About the Building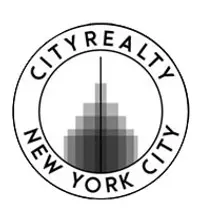 New Developments Editor
Ondel Hylton
Ondel is a lifelong New Yorker and comprehensive assessor of the city's dynamic urban landscape.
Off Market Listings
Off-Market Listings
Many apartments are sold off-market
without being publicly listed.
Contact us to learn more about off-market listings.
There's no cost. And never any obligations.
. I'm only interested in publicly listed properties.