Rental Building News and Offers
The black glass facade of
Solow Building Company
's
685 1st Avenue
imposes itself on your periphery, demanding your attention and piquing your interest. Once inside, the
Richard Meier & Partners
-designed building inspires awe. The revolving doors, themselves made of black glass, stand in stark juxtaposition with the travertine walls and the travertine floor and desk. Yet the doors, like the windows, are only black when looked at from outside. Inside, the glass is transparent.
Being able to see while remaining unseen elevates the experience of being within 685 First Avenue. Knowing, however, that one can always look out binds one's self to the building, quickly creating a sense of intimacy, like sharing a secret that one knows will be kept in safe hands. It's a feeling that will soon become familiar to many as the building approaches completion and homes become available to rent between the third and 33rd floors.
The units feel expansive and are separated by long, wide passageways that create the impression of the building being bigger on the inside than on the outside. Within units, one does not enter one room after another. Instead, foyers and hallways seamlessly guide the flow of traffic, making each apartment feel extra spacious. These distances also have the effect of letting residents enjoy privacy even when their bedroom doors are wide open. Moreover, floor-to-ceiling windows create the impression that one's rooms extend beyond the limits imposed by physical barriers.
The staging, provided by
ASH NYC
, highlights that some of the walk-in closets are big enough to comfortably fit large tables. ASH also shows how the large, load-bearing columns found in some units disappear into the room as if they are aesthetic choices. Similarly, air conditioning vents are invisible thanks to their sleek black design and inconspicuous placement. Heating vents, which resemble wall decorations, are also unnoticeable. Their effect, however, merits mention because they allow residents to individually control the temperature of every room. Known as a full pipe system, such controls are usually absent from rental units because they add to the price.
685 First Avenue, however, skimps on nothing. The bathrooms have white Carrara marble and polished chrome Grohe fixtures; the kitchens feature white Caesarstone countertops, white lacquer cabinets, and Bosch appliances. The kitchens provide ample room for cooking and entertaining. Some units also come with kitchen islands, a perfect place to lean with a glass of wine or whiskey after a long day's work or to simply savor the moment.
The windows come with solar shades that keep the sun out without obscuring the view. And what views there are! To the east is the East River; to the west are the Empire State and Chrysler Buildings. Some units come with terraces as well, which allow residents to enjoy being outdoors. And when the outdoors are less than welcoming, the terraces remain accommodating because a portion of the building's signature black glass provides protection from the elements.
The building offers a distributed antenna system that imbues it with a signal boost for all five major cellphone carriers so that residents have reception no matter where they are. And there's a lot of places to go within 685 First Avenue: There's a gorgeous, 70-foot swimming pool, a fitness center with Technogym equipment, and a yoga studio. There's a resident's lounge for billiards, tabletop games, and general entertaining. A 12-seat screening room with stepped seating is also available, as is a children's playroom. Then there's the jaw-dropping east entrance off First Avenue, with an atrium lobby that has 30-foot-high ceilings, travertine walls and floors, and wall art that includes a triptych by the renowned surrealist Joan Miró. Truly, no corner has been cut in 685 First Avenue. It demands attention and then exceeds expectations.
Rental prices at 685 First Avenue start at $3,111/month for studios, $5,354/month for one-bedrooms, $7,638/month for two-bedrooms, and $10,126/month for three-bedrooms. These prices can seem staggering compared to the Murray Hill median of $2,900/month for studios, $3,615/month for one-bedrooms, $4,895/month for two-bedrooms, and $5,300/month for three-bedrooms (per
CityRealty listings
). However, 685 First Avenue's architectural credentials, impressive infrastructure and interiors, and array of amenities can't help but drive prices up.
Enlarge Image
Enlarge Image
Enlarge Image
Enlarge Image
Enlarge Image
Enlarge Image
Featured New York City No Fee Rental Buildings
555TEN offers 56 stories of elevated living from EXTELL, Manhattan's premier luxury developer. Unparalleled amenities include a rooftop pool, cabanas and clubroom with breathtaking views, indoor pool, health & wellness floor, dog park and more.
View Property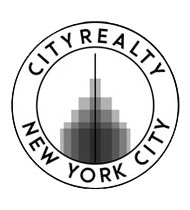 Contributing Writer
Ben Kharakh
Ben Kharakh is a writer and comedian living in the New York City metropolitan area. His work has appeared in Vice, Fortune, and The Best of McSweeneys: Humor Edition by Vintage Press.