Rental Building News and Offers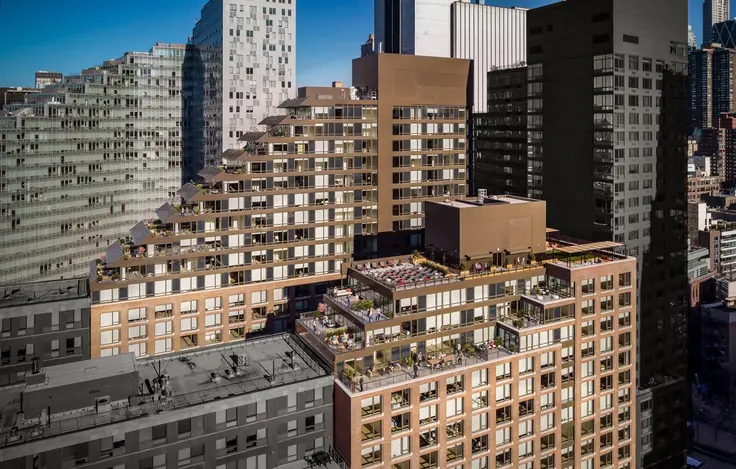 As one of Manhattan's most storied neighborhood's, Hell's Kitchen is steadily evolving from a tight-knit blue-collar community to a central nexus of Manhattan.
In recent years, it has become an established destination for commerce and culture with Hudson Yards, the Theater District, Times Square and Hudson River Park surrounding the community. While old warehouses are mostly gone, a passerby will notice that newer buildings often present an industrial-inspired aesthetic, including the newly opened building at
525 West 52nd Street
. But for residents, they also get to experience industrial inspiration from inside the building with an art program curated by
Art Assets
. The collection includes 38 artworks displayed throughout the building - and even from outside, some pieces are visible.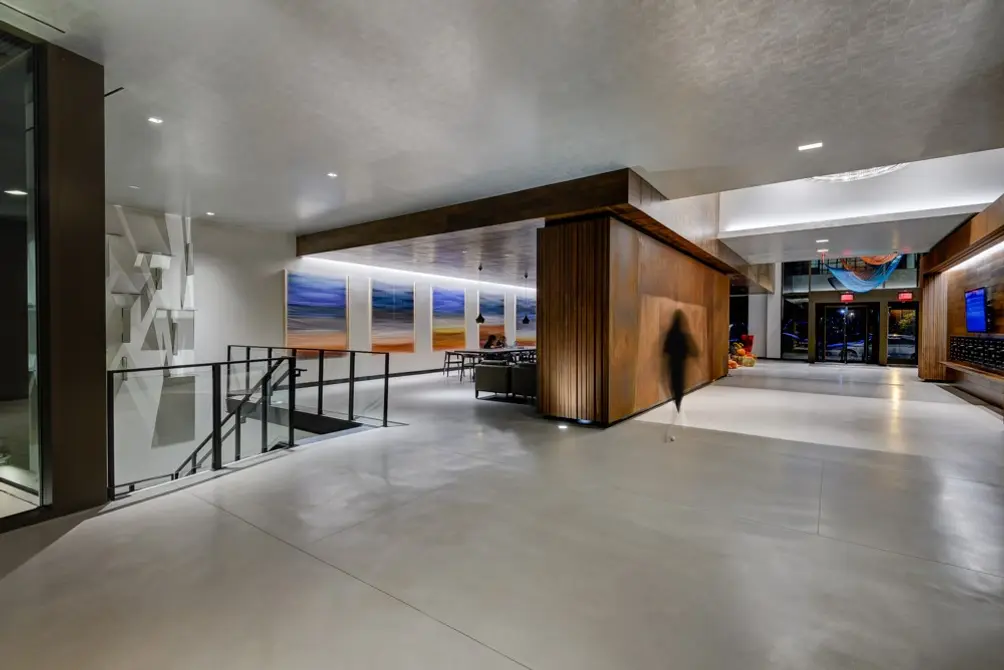 Developed by
Taconic Investment Partners
and
Mitsui Fudosan America
, the design team at
Handel Architects
created a building whose "architecture is expressed through an industrial palette of brick, metal, and glass found in many of the homes and warehouse buildings on the far west side." At
525W52
, the team chose to demonstrate history even further through inspired interior design also by Handel, and with the
Art Assets
partnership which commissioned artworks crafted from material like steel, wood and glass to reference the neighborhood's mid- 19th-century shipping docks and Hudson River Railroad.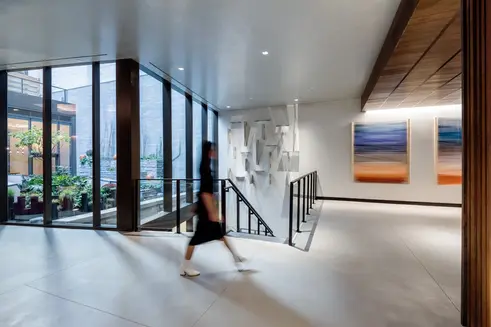 The luxury amenity package is a standout (health club, lounge, roof deck and more) and the building reached the No. 5 spot on CityRealty's
Top 10 Rentals of 2017
- but the arts program sets a new standard for luxury lifestyle rentals like 525W52. An event was recently held to celebrate the new works in an intimate, upscale environment that residents of the building should expect. Artists
Mario Navarro
,
Ricardo Rendon
and
Rachel Mica Weiss
created pieces to highlight the building's architecture and daily lives of residents - and inspiration from former industry and shipping facilities is evident.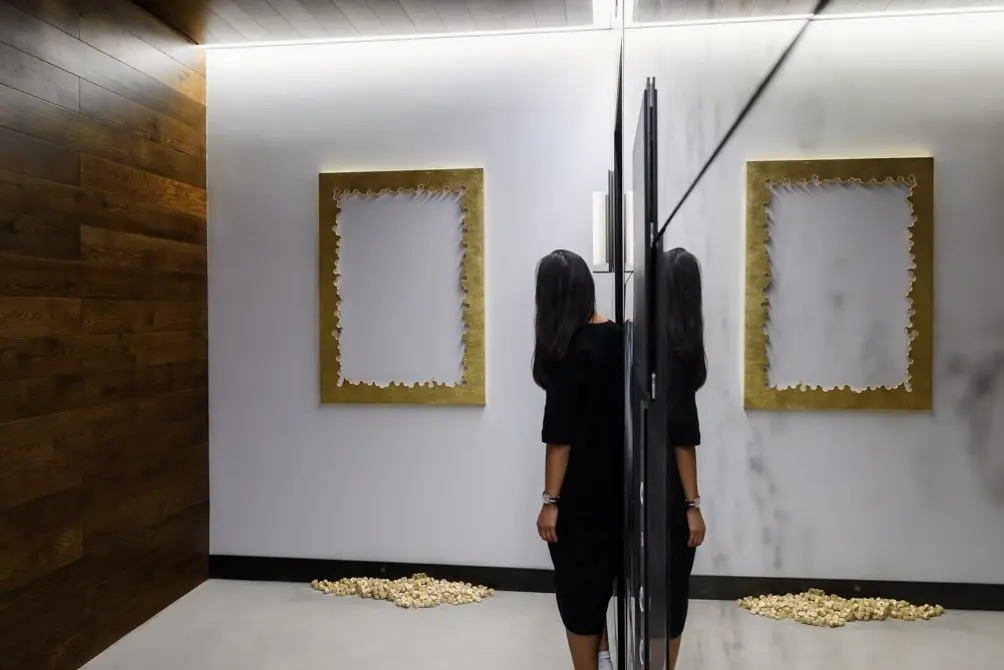 Pieces were created using traditional industrial components that reference the neighborhood's mid- 19th-century shipping docks, warehouses, and Hudson River Railroad.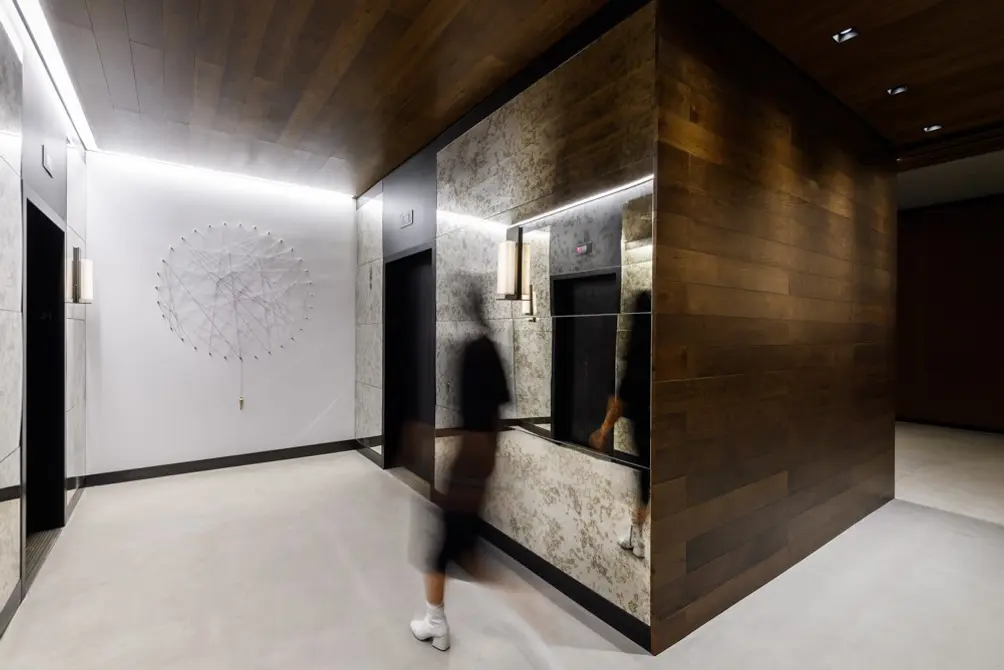 In the building's double-height entrance is
Mica Weiss's
"Inverted Arches" - a hanging installation with draped nylon that creates silhouettes and dramatic shadows that change throughout the day. A mirrored piece created by
Mario Navarro
on the ground floor is meant to explore the decomposition of architectural paradigms such as balance, symmetry and organization of units. Like Weiss's shifting shadows, the effect from Navarro's installation will change throughout the day. Work by Mexican artist
Ricardo Rendon
is featured near the resident elevators in a whimsical piece called
Empty Message
and the other is the gold-plated, punched metal
Concentration Zone
, and together they are intended to emphasize manual work.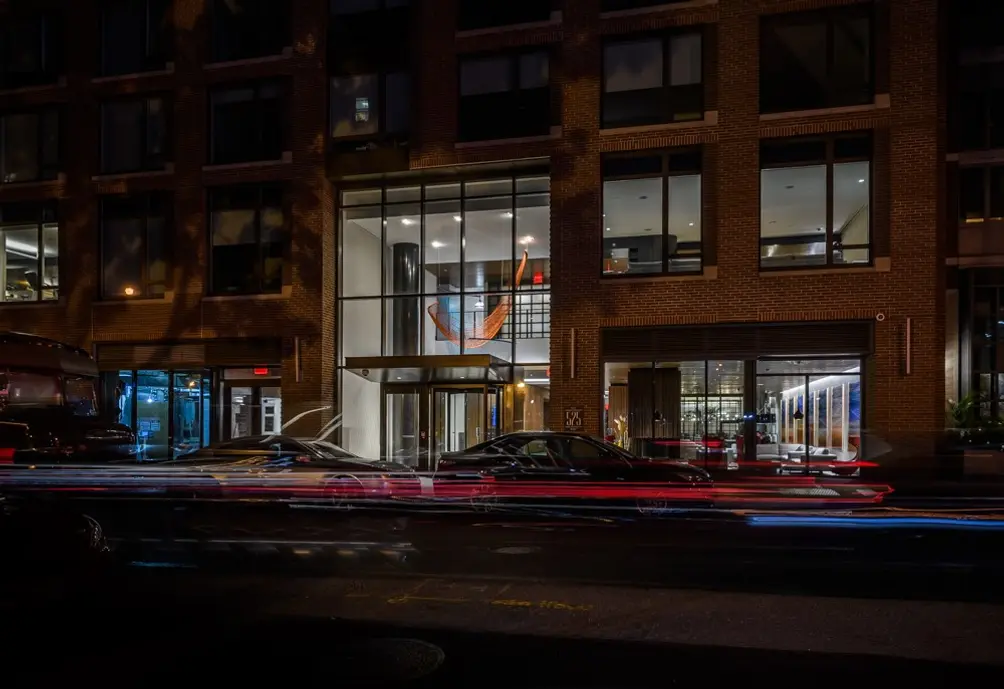 Together, works from the three artists express a cohesive theme appreciating light, architecture, and industry—while at the same time fostering a sense of wonder and a personal identity among residents.
Launched in 2017, the nearly 400-unit rental has studio to two-bedroom units spread throughout the structure. Current listings show one-bedrooms priced from $3,634/month and two-bedrooms from $5,426/month. See listings and more photos on CityRealty's
525W52
building profile or contact the leasing office directly at (212) 557-5252.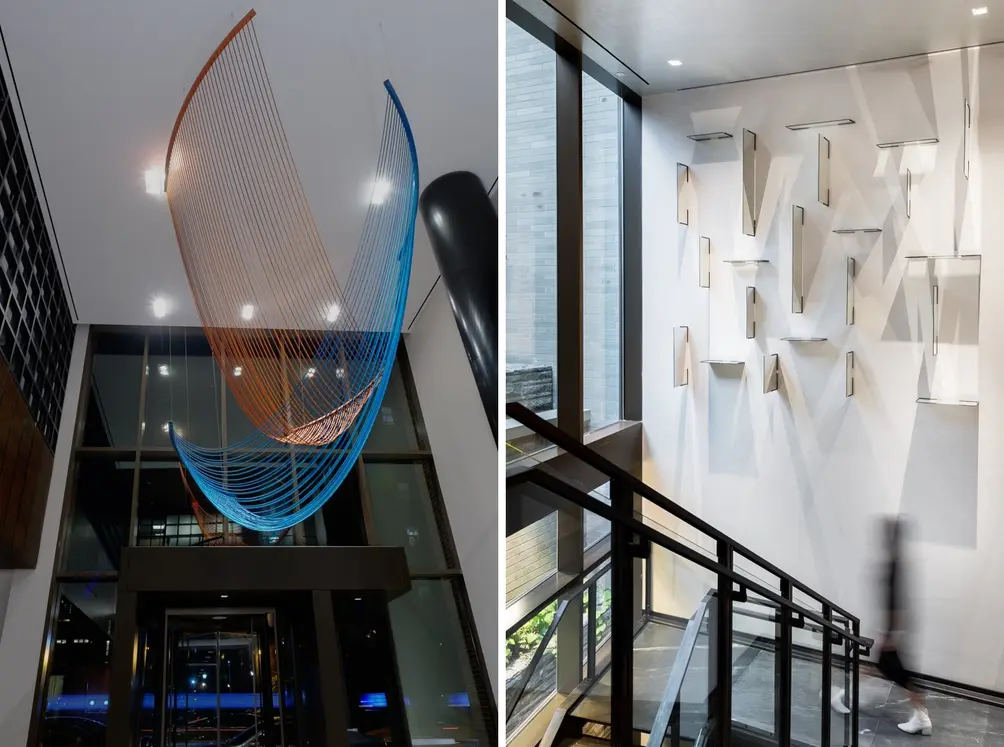 525 West 52nd Street Leasing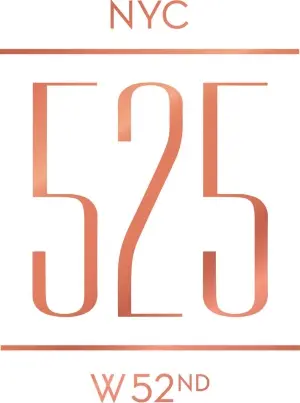 Additional Info About the Building