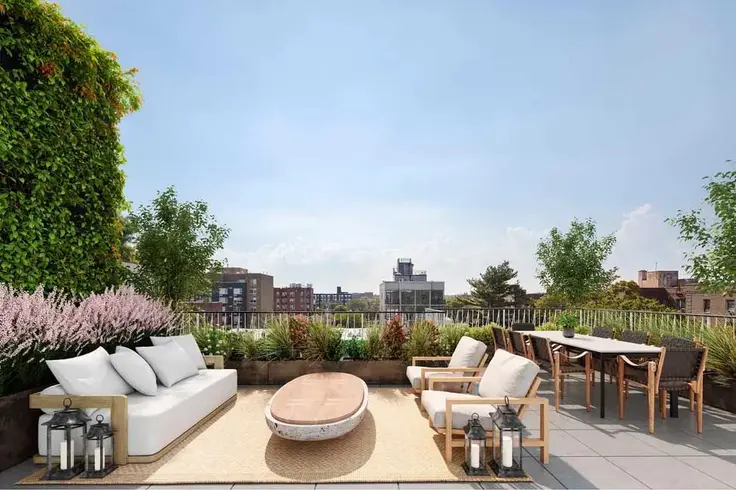 If you live in a coop, you pay monthly
maintenance fees
. If you live in a condo, you'll also make monthly payments in the form of
common charges
. The main difference between coop maintenance and condo common charges is that property taxes are bundled with one's coop fees but not with condo common charges.
Beyond this difference, monthly apartment fees are primarily based on the services and amenities provided by the building. Since building fees are virtually never negotiable at the time of purchase or thereafter, it is important to understand up front how they are structured. This article takes a deep dive on what goes into monthly fees and presents a selection of listings with fees
under $1,000/month
.
Door staff
Full-service doorman buildings nearly always have higher fees than non-doorman buildings due to the high cost of employing doormen. The doorman union's most recent contract, ratified in 2022, will bring the average salary for a doorman up to
$62,000
by the end of the current contract in 2026. For this reason, even a smaller coop or condo with just four full-time doormen now spends approximately a quarter of a million annually on door staff. The cost can be much higher depending on the size of one's door staff and their seniority levels (a key determinant in salaries).
Unsurprisingly, buildings without doormen have significantly lower fees. On average, fees in non-doorman buildings are approximately
12%
lower. But that doesn't mean living in a full-service building isn't worth every penny. And with approximately 10,000 doormen serving New Yorkers in approximately 3,200 buildings, clearly,
many New Yorkers
agree that it's well worth it.
Other staffing costs
Door staff aren't the only staff employed by New York City buildings. The Housing Maintenance Code of Union 32BJ, which represents doormen and other building workers such as superintendents, states that if a building has ten or more units, at least one superintendent must live on-site or within 200 feet of the building. Depending on the type of building, whether the superintendent
lives on site
or nearby, and the superintendent's union seniority, this typically costs buildings anywhere from
$50,000 to $90,000
annually. In addition, even smaller buildings usually employ one or more porters and sometimes full- or part-time handymen. Depending on the size of a building's porter and repair team, this can add hundreds of thousands of dollars to a building's annual expenditures. Again, the expenses are passed along to owners and shareholders, so the larger the staff and the more seniority they have in 32BJ, the higher one's building fees will be.
Management
Although a few coops are self-managed and employ their in-house managers, most New York City coops and condos subcontract their management to a management company. Although most shareholders and owners have little direct interaction with these management companies, they still impact one's fees. In most cases, management companies charge anywhere from $50,000 to $100,000 to manage a midsize building and typically charge additional fees to perform specific management services that range from account management to file storage to compliance audits. Like the cost of staffing, the cost of outsourcing one's building management is passed along to shareholders and owners in the form of fees.
Building maintenance
While most monthly building fees are comprised of wages for building staff and management company fees, there are a host of other costs bundled into them. Among other things, these costs include the cost of garbage collection,
snow removal
, utilities for common areas, and lawn and garden maintenance. However, maintenance fees can also vary widely depending on the location, size, and features of one's building. After all, if your building fronts 200 feet of sidewalk, your snow removal costs will likely be much higher than if your building only fronts 40 feet of public sidewalk. Likewise, if gardens surround your building, or it is home to a landscaped roof deck, your fees will likely be higher than in a building with little or no greenery.
Amenities
It goes without saying that the more amenities you have in your building, the higher your fees will be. Still, not all amenities are alike. While a small fitness center may only result in a slight fee bump, a lap pool with adjacent saunas will have a much greater impact. Likewise, common rooms, playrooms, and coworking spaces typically result in higher fees, but again, the actual price tag is contingent on their age, condition, and scale.
Optional add-ons
In addition to required fees, some buildings offer services on an opt-in basis. These services include on-site or off-site parking and, in some buildings, storage lockers. Again, depending on the building's location, these add-ons can range greatly in price. Some uptown coops offer tenant parking for less than $250 per month. Downtown, on-site parking in coops and condos generally costs closer to $1,000 per month. Similarly, depending on the location, access to storage lockers and cages tends to vary greatly.
Other potential costs
In some cases, your coop or condo will also have a mortgage, either an originating mortgage or a secondary mortgage, which was likely taken out at some point in history to cover the cost of a major repair or capital project. If this is the case, the building's mortgage will also impact your fees. Fortunately, unlike other fees, you can write off the interest on the mortgage when you file your annual taxes.
Additionally, while listings in
land-lease buildings
tend to attract attention for their low sticker prices, the listings inside can be vulnerable to skyrocketing monthly fees as the land lease nears expiration or with the inclusion of a "reset to market" clause. That is not to say that these buildings should be avoided, only that one should research the landlord and the land lease terms.
---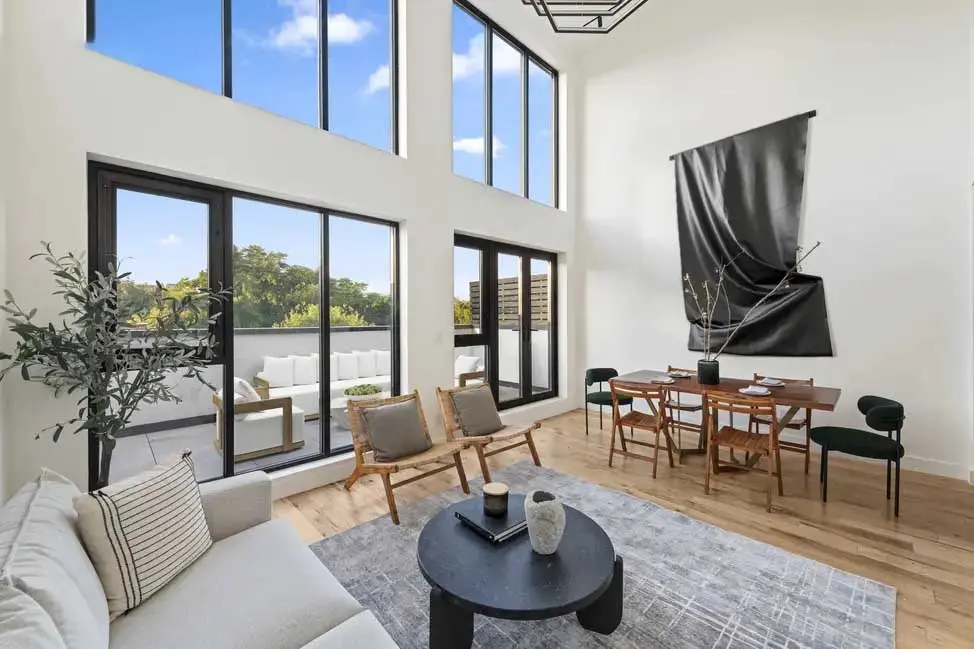 924 Lafayette Avenue, #PH (Corcoran Group)
---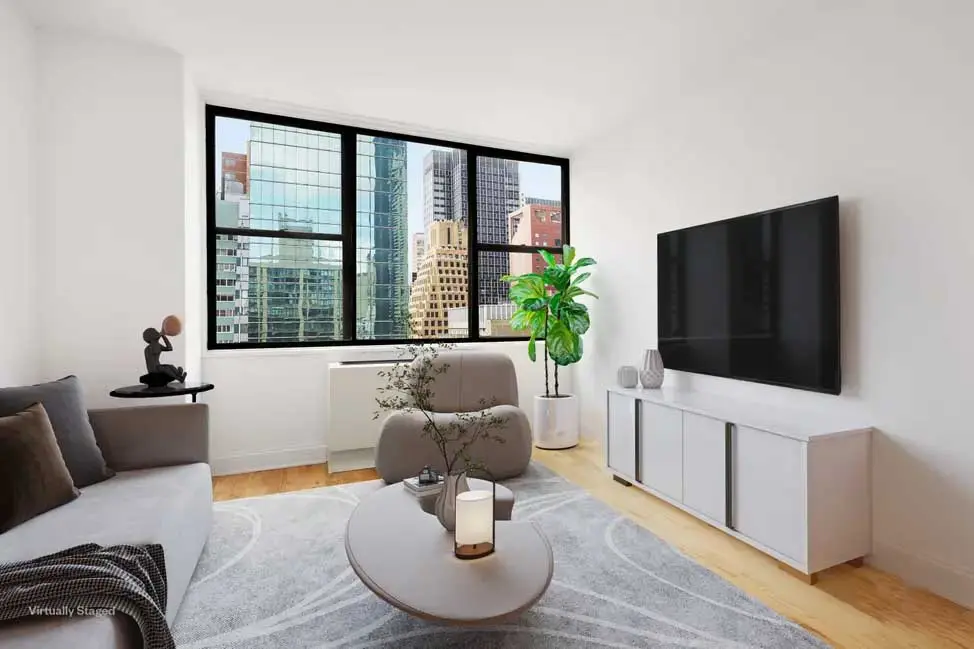 The Delegate, #17C (Elegran LLC)
---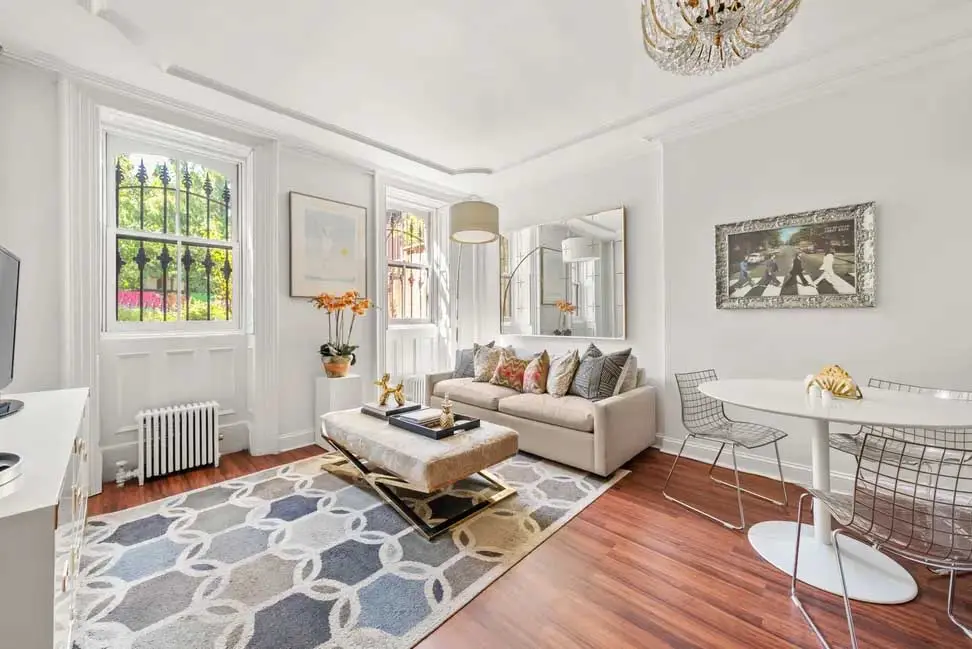 171 Park Place, #1 (Corcoran Group)
---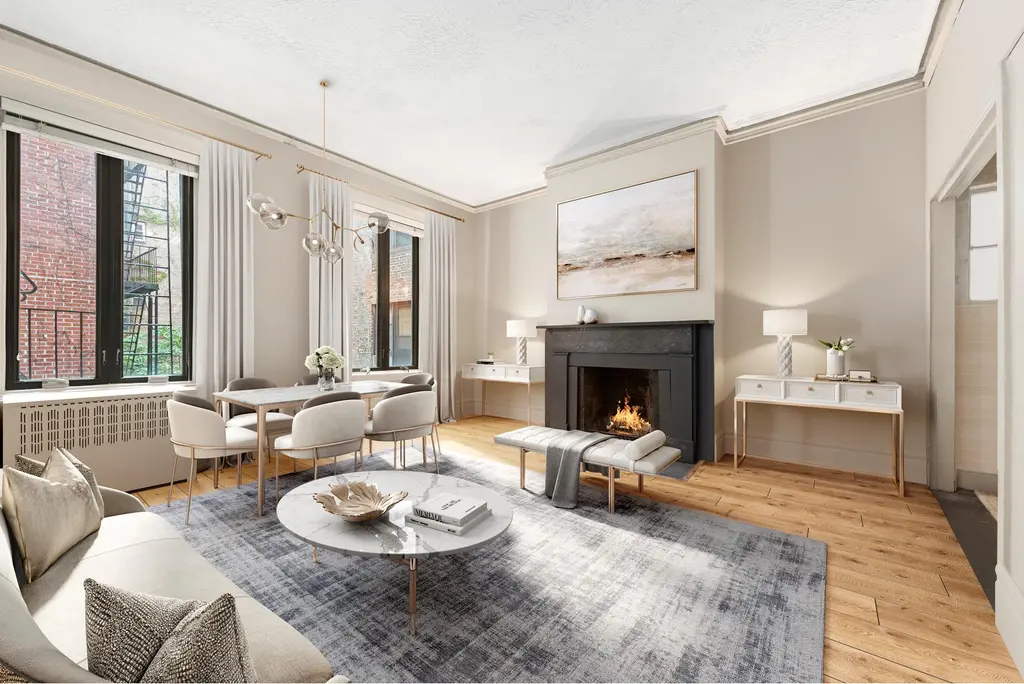 288 West 12th Street, #2R (Douglas Elliman Real Estate)
---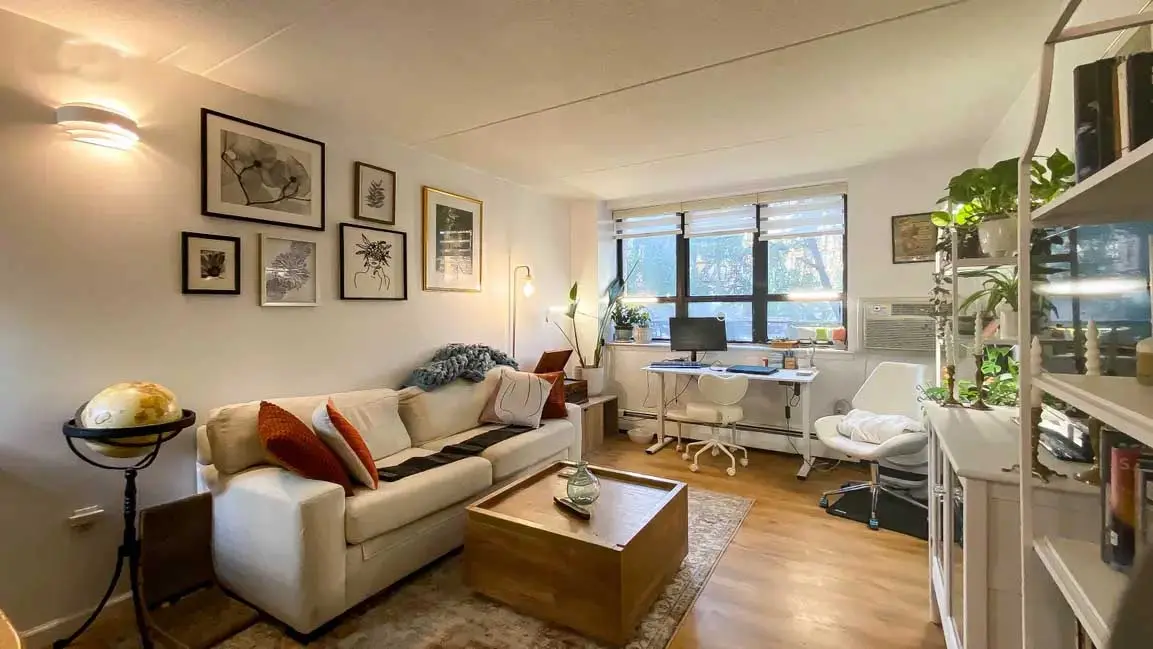 Towers on the Park III, #1C (Corcoran Group)
---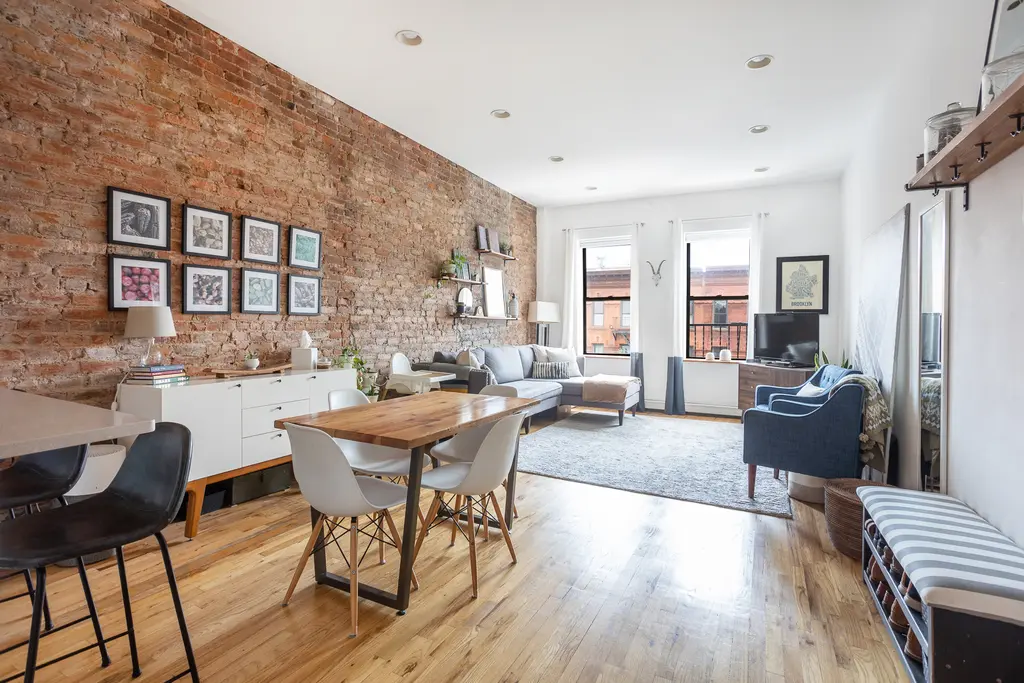 410 Seventh Avenue, #4F (Brick & Mortar LLC)
---
One Manhattan Square, #17P (Extell Marketing Group LLC)
---
The Manchester, #3P (EXP Realty NYC)
---
Payson House, #4C (Compass)
---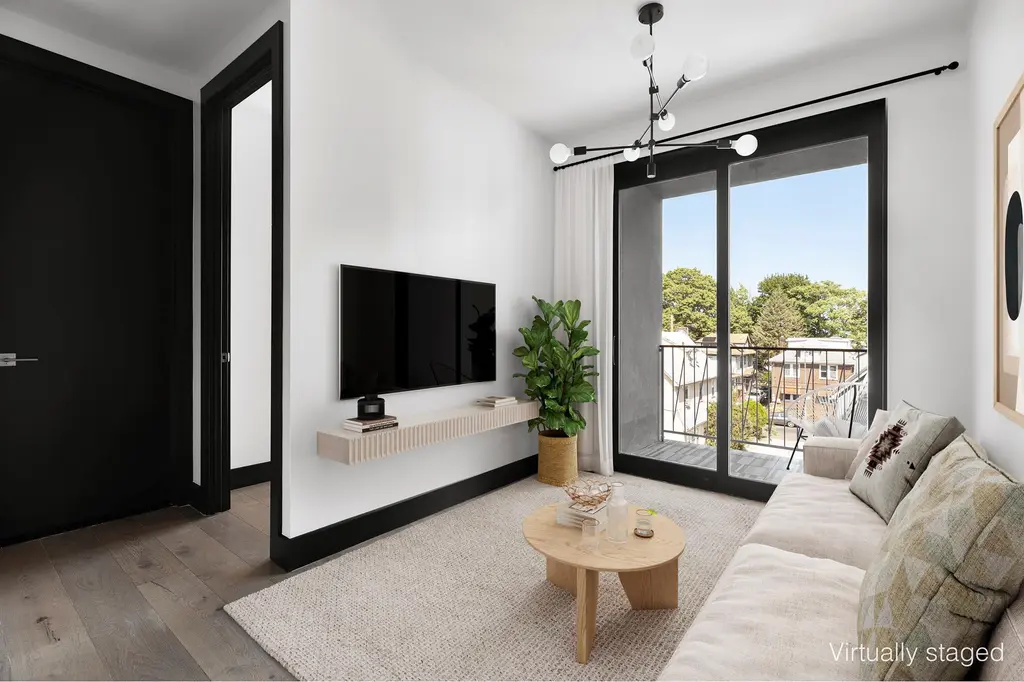 Brooklyn Bloom, #1C (Douglas Elliman Real Estate)
Schedule an Appointment
To tour any of these properties, just complete the information below.
Or call us at (212) 755-5544
Additional Info About the Building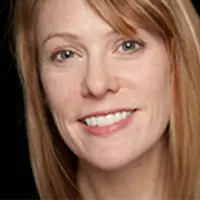 Contributing Writer
Cait Etherington
Cait Etherington has over twenty years of experience working as a journalist and communications consultant. Her articles and reviews have been published in newspapers and magazines across the United States and internationally. An experienced financial writer, Cait is committed to exposing the human side of stories about contemporary business, banking and workplace relations. She also enjoys writing about trends, lifestyles and real estate in New York City where she lives with her family in a cozy apartment on the twentieth floor of a Manhattan high rise.
Off Market Listings
Off-Market Listings
Off-Market Listings
Many apartments are sold off-market
without being publicly listed.
Contact us to learn more about off-market listings. It's quick and easy. And never any obligations.