Rental Building News and Offers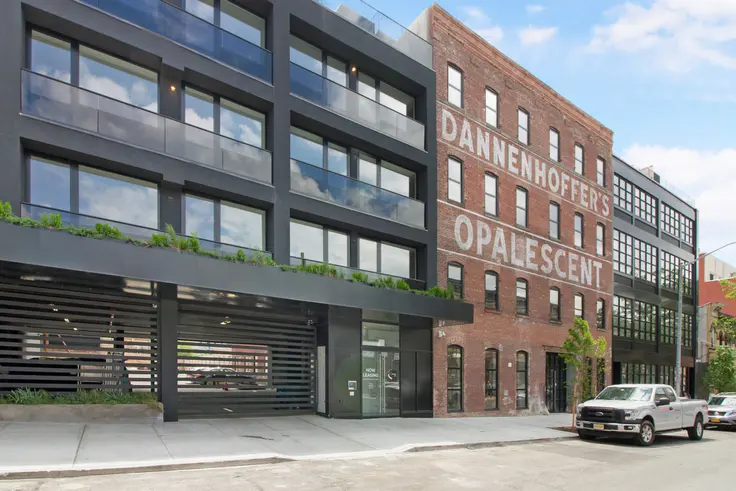 "Glassworks seeks to bring a new perspective on urbanism and design to the Bushwick market."
Ari S. Heckman, CEO and Co-Founder of ASH NYC
Who's behind the project?
Located at 336 Himrod Street in Bushwick, the new rental known as Glassworks Bushwick is developed from the former Dannenhoffer Opalescent Glassworks. The project is from ASH NYC (known for transforming historic spaces) and Martin Lomazow (legacy owner of the site's original factory).

The former factory was founded by German immigrant John Dannenhoffer around 1888, who opened it after experimenting with the production of opalescent glass, which is used to create stained and decorative glass. The historic building and its façade are incorporated into a new three-building development; two new structures are on either side of the former factory, also by ASH NYC, which also designed the interiors.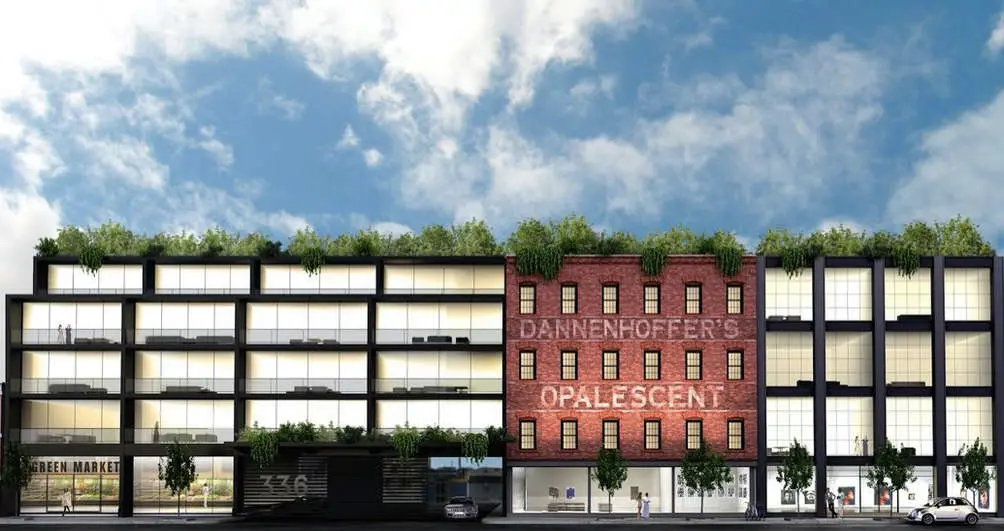 Let's get to the point. What are prices?
Homes are available in studios and up to three bedrooms (63 units in total), and there are penthouses too. Leasing is handled by EXR and net effective pricing ranges from $2,500/month for a studio to $3,800/month for a three-bedroom. View the leasing website here.

There has been no shortage of rental buildings to open recently in Bushwick - a go-to neighborhood for those looking to get more value compared to Williamsburg. To compare, the median price for current listings in Williamsburg is $3,195/month while in Bushwick, it's $2,300/month.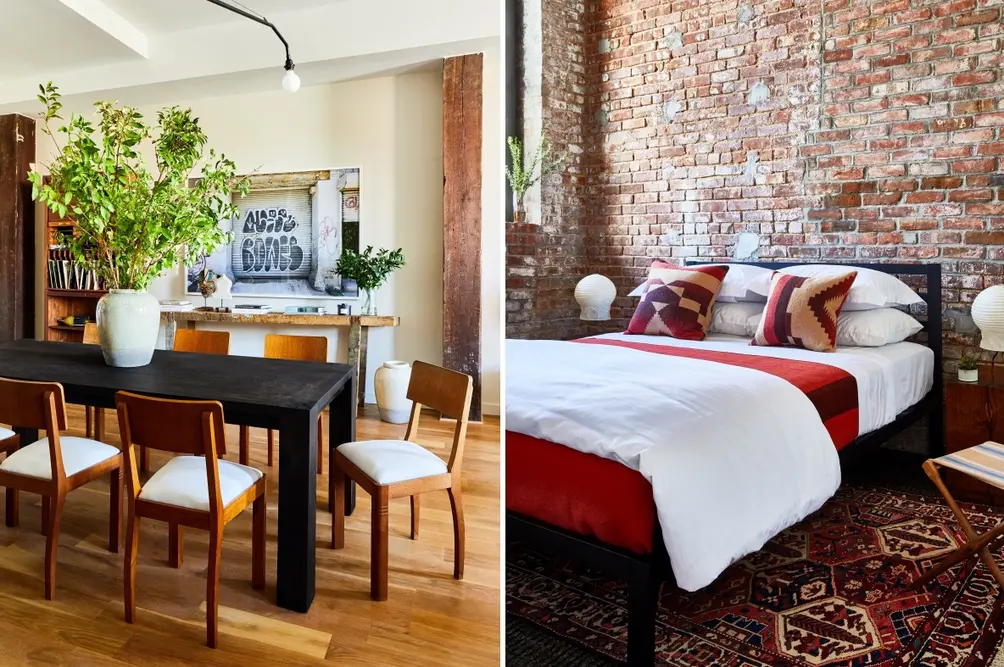 Homes have white oak floors, custom European windows, ASH NYC-designed light fixtures featured throughout, and ceiling heights reach 12 to 15 feet depending on the unit. There are preserved brick walls and finely crafted wall and ceiling beams. There are custom kitchens and baths with slate countertops and stainless steel Whirlpool appliances.

Almost every residence provides outdoor space ranging from Juliette balconies, full balconies, terraces, mezzanines and even yard space.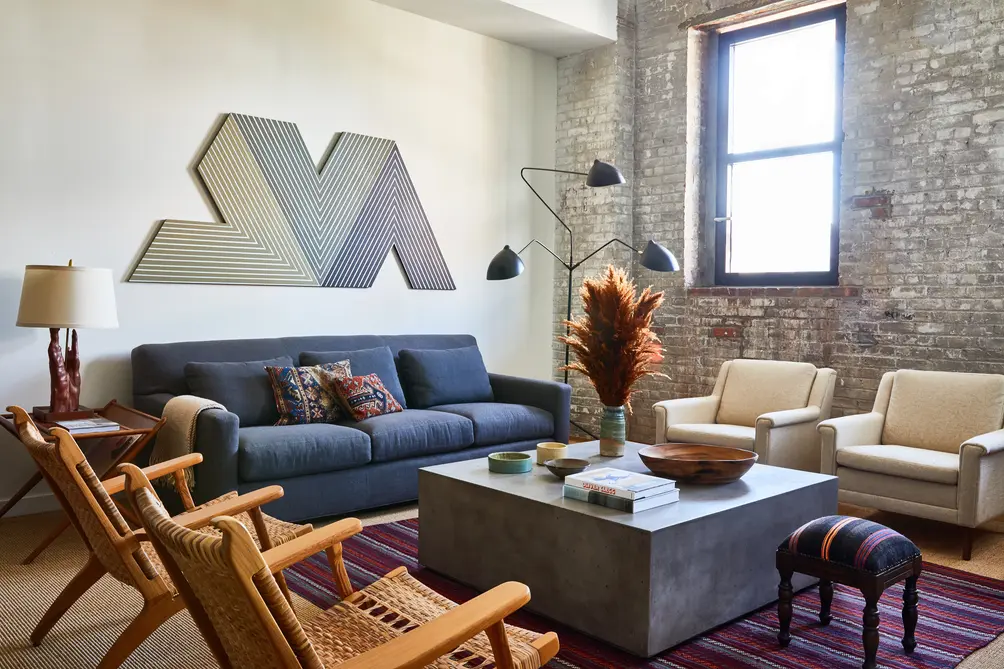 Spanning more than 1,700 square feet, a roof and deck with a barbecue area designed by Brooklyn Grange in collaboration with ASH NYC encourages residents to meet and interact. The team also worked together on a cobblestone paved rear yard for residents to enjoy. Other amenities include community work spaces, a fitness room and indoor bike parking. There is a building wide-book share library, and also on-site laundry.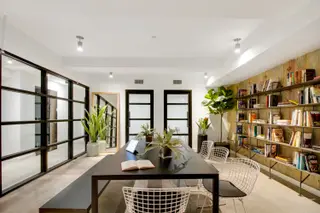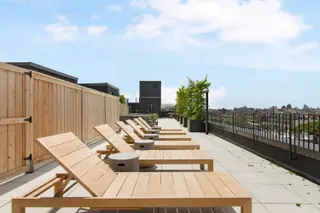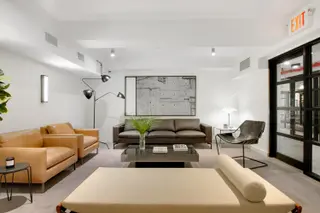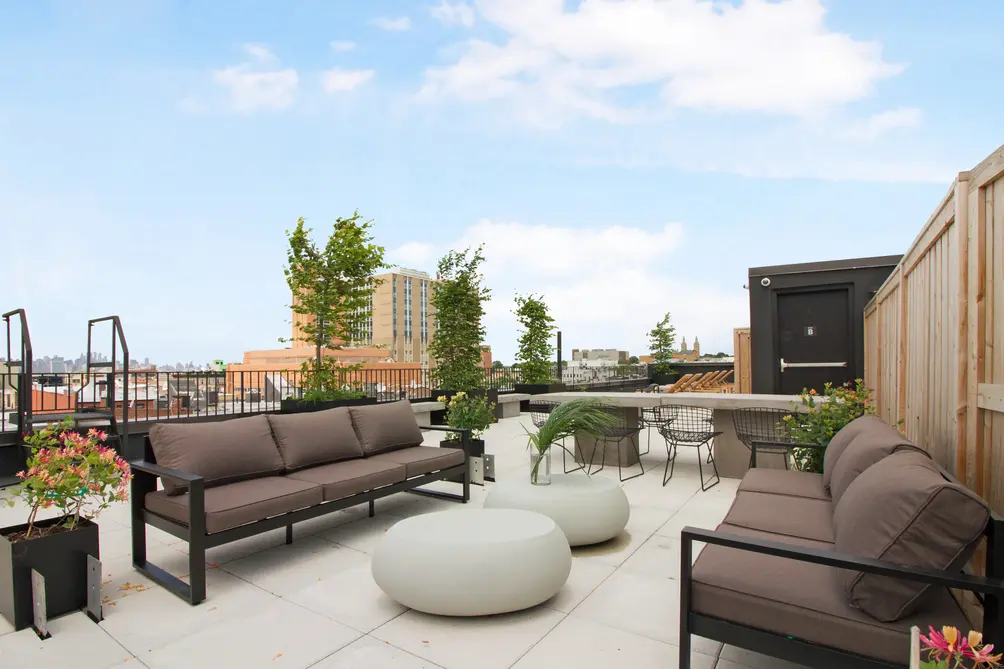 EXR Group
EXR Group
Glassworks Bushwick Leasing
336 Himrod Street
Brooklyn, NY 11237

Additional Info About the Building