Rental Building News and Offers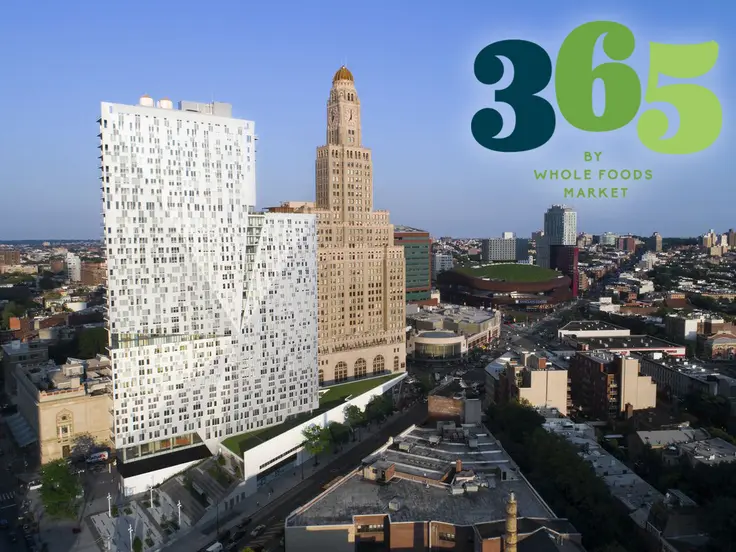 Downtown Brooklyn
residents are advised to mark their calendars for January 31, 2018 in what will be the opening of Whole Foods Market 365's first East Coast location. The grocerwill open a 40,000-square-foot store at Two Trees'
300 Ashland
in Fort Greene.
Fresh off the debut of the borough's
first Apple store next door
, the Whole Foods Market 365 seeks to shake the "Whole Paycheck" sobriquet by offering reasonably priced products that still meet Whole Foods' quality standards. The Friends of 365 program will also bring a coffee bar by Orwasher's bakery, a plant-based burger joint by Next Level Burger, and an organic juice bar by Juice Press to the store for a one-of-a-kind experience.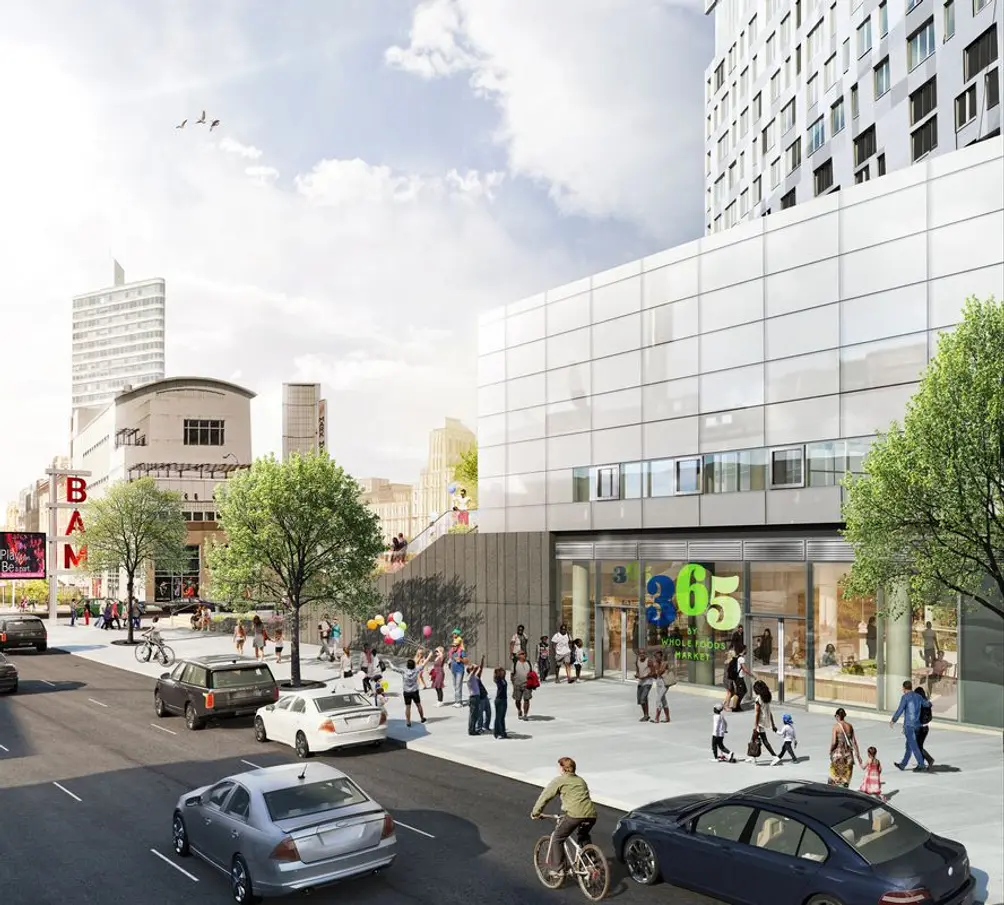 "Whole Foods Market 365 customers are encouraged to stop and enjoy their purchases outside at the new 300 Ashland public plaza," says Two Trees principal Jed Walentas. The 10,000-square-foot, landscaped
public plaza
opened this summer. Other tenants will include the Museum of Contemporary African Diaspora Arts and a branch of the Brooklyn Public Library.
Above the mixed-use podium are 379 modern rentals paired with a plethora of amenities. Current availabilities show studios are priced from $2,508/month, one-beds from $3,161/month and two-beds from $4,329/month. The prices shown are the net effective rate based on a 12-month lease.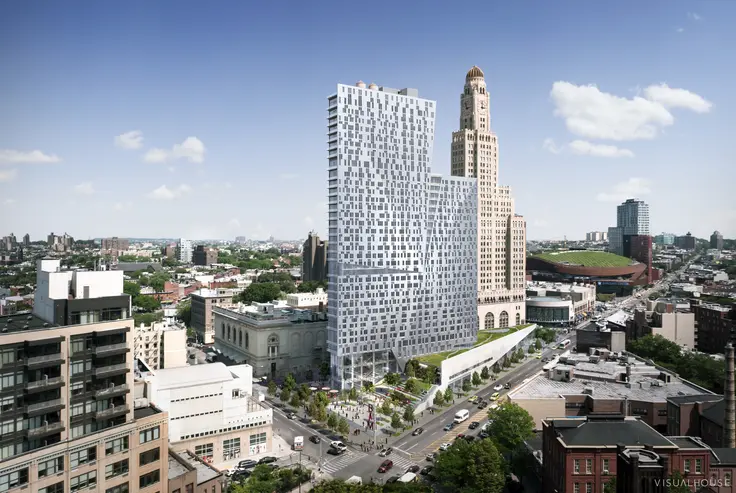 Enlarge Image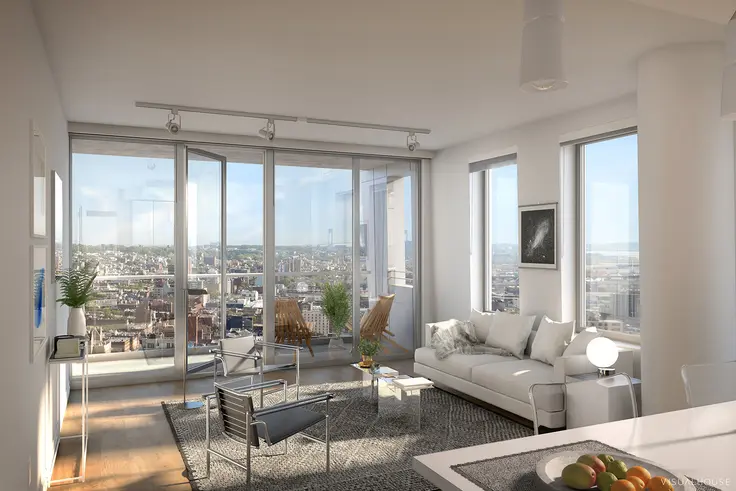 Enlarge Image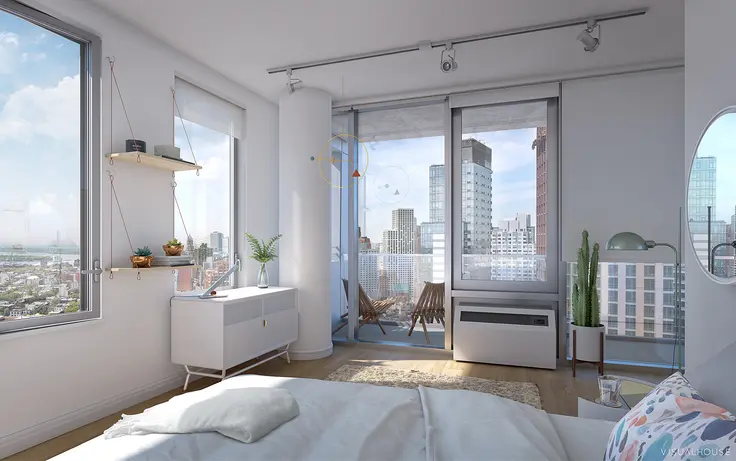 Enlarge Image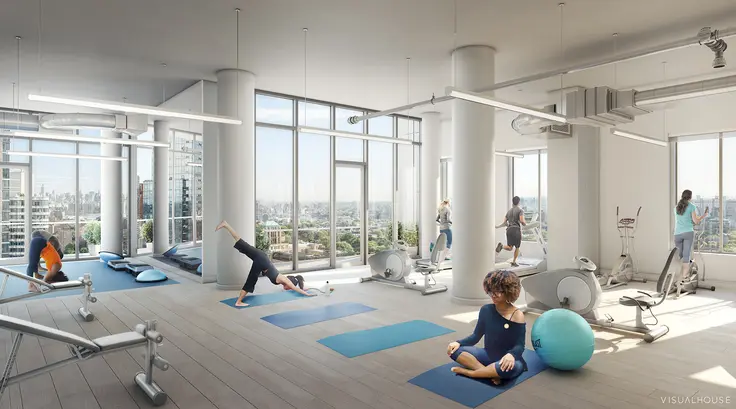 Enlarge Image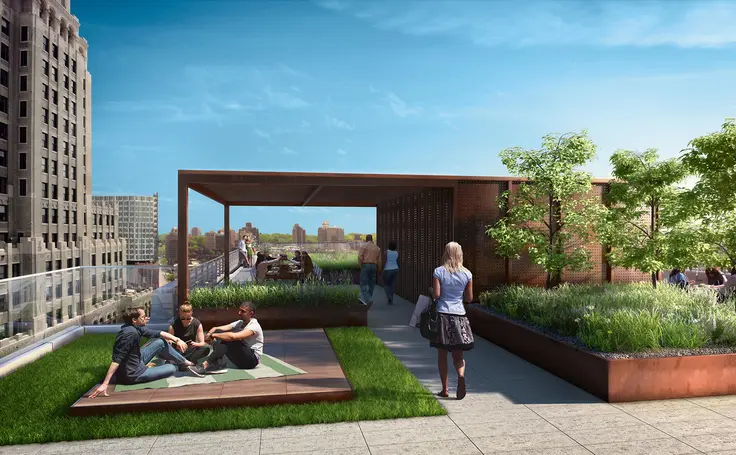 Enlarge Image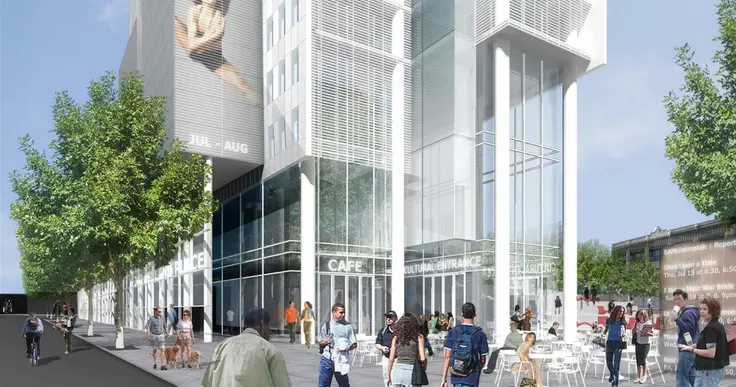 Enlarge Image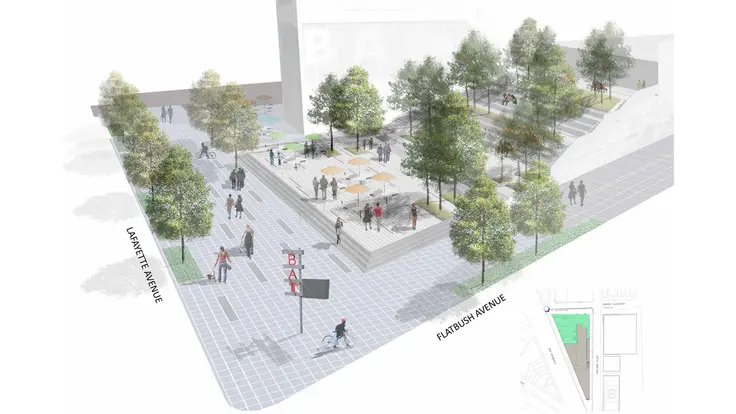 Enlarge Image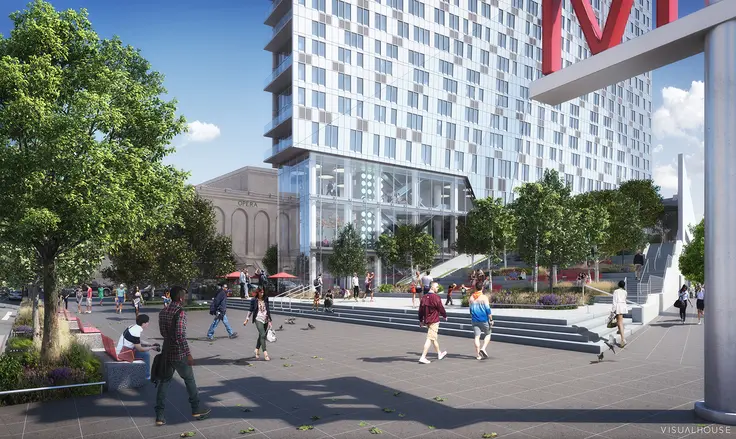 Enlarge Image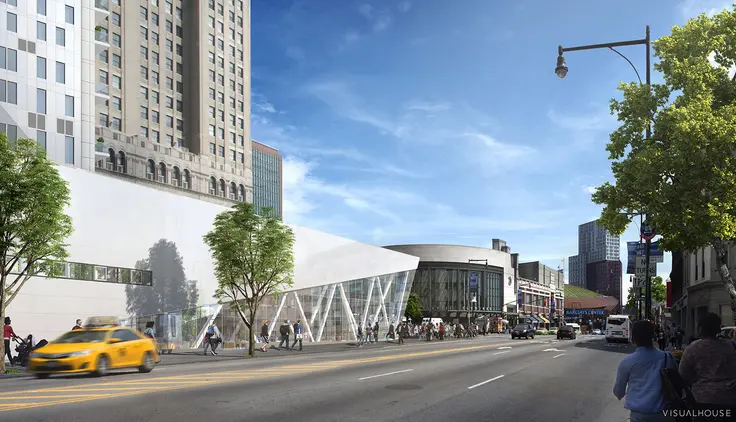 Enlarge Image
Additional Info About the Building