Rental Building News and Offers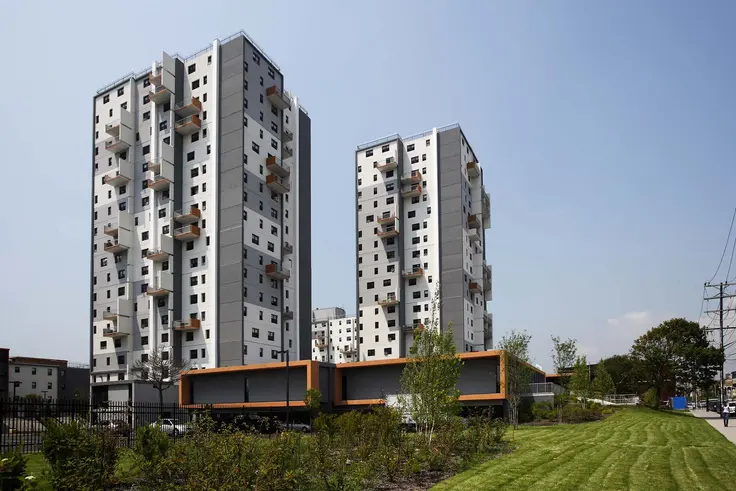 The
Arverne View
residential community in Far Rockaway, Queens dates back to 1974 when it was constructed using city and federal funds to benefit working-class New Yorkers. The 13-acre property sits directly adjacent to the Atlantic Ocean and has 11 buildings with 1,100 residential units in studio to five-bedroom layouts, and if you're a beach-goer, one of the main perks of living here is likely the private beach access for Arverne View residents. New York City isn't known for world-class beaches but those on the Rockaway peninsula are some of the best in the five boroughs.
The community located 40 minutes from downtown Manhattan is serviced by the A train and has more than 27,000 square feet of on-premise retail shops, eateries and services. It has a daycare center and a workforce recruitment center right on site. A community room and senior center are available for private events, and don't forget about the miles of landscape to explore on bike paths, walking paths and boardwalks.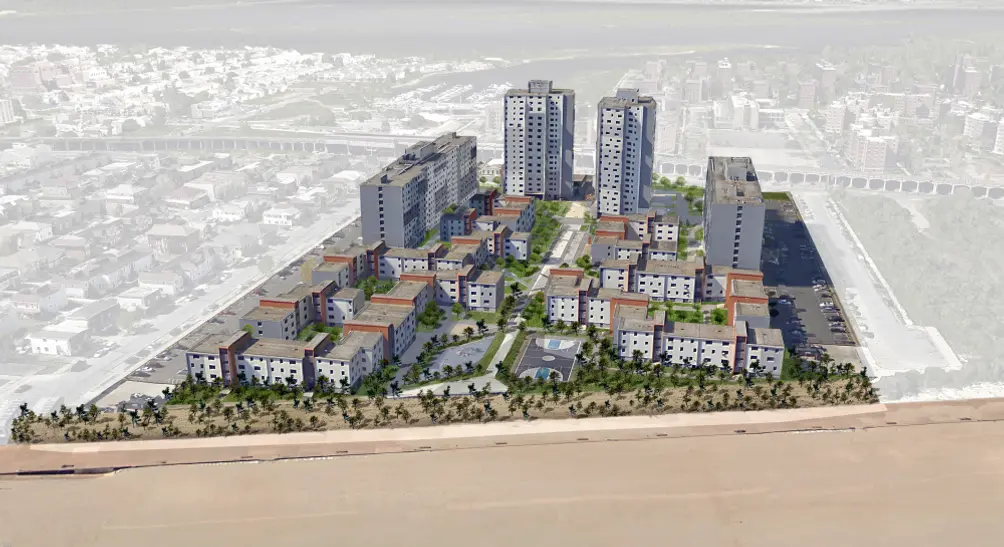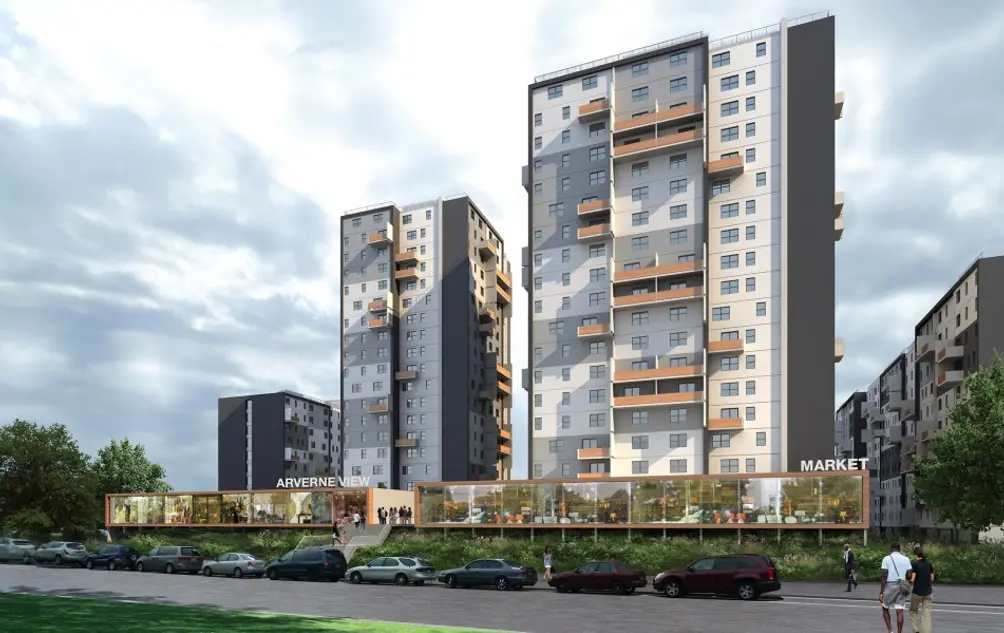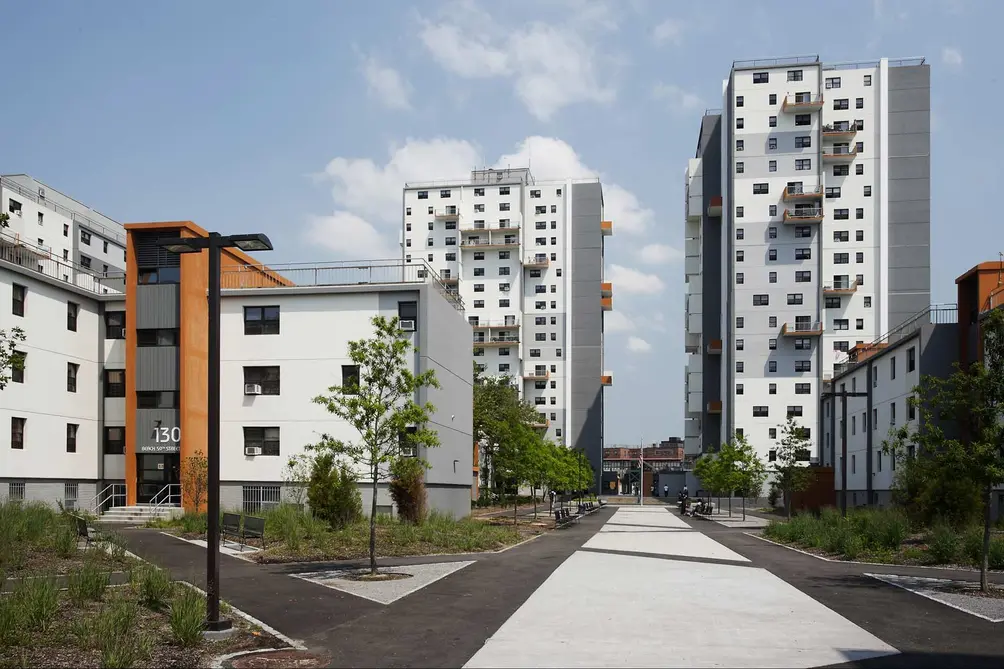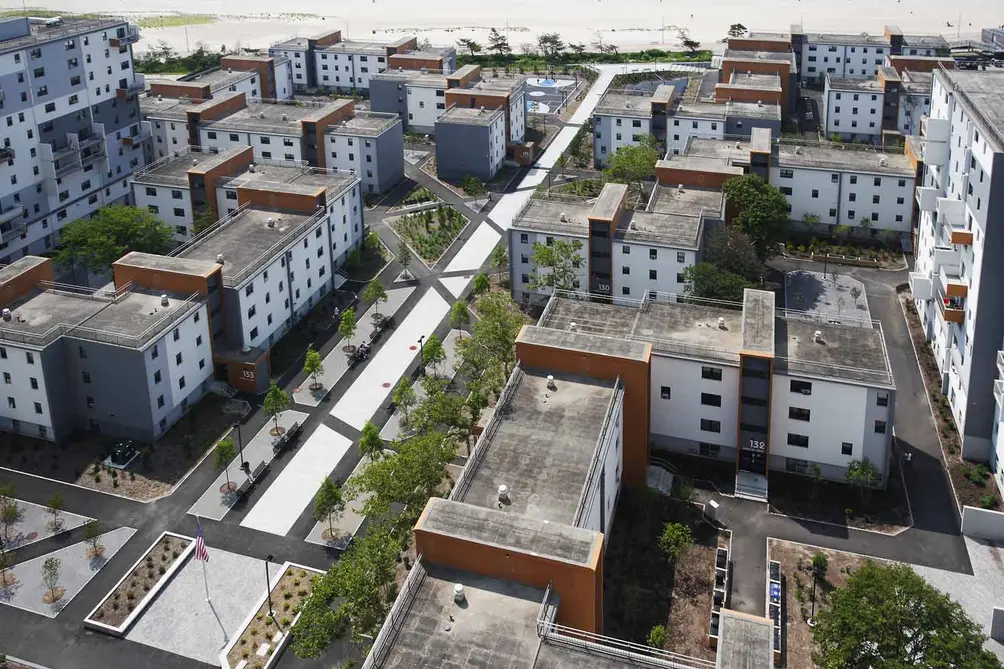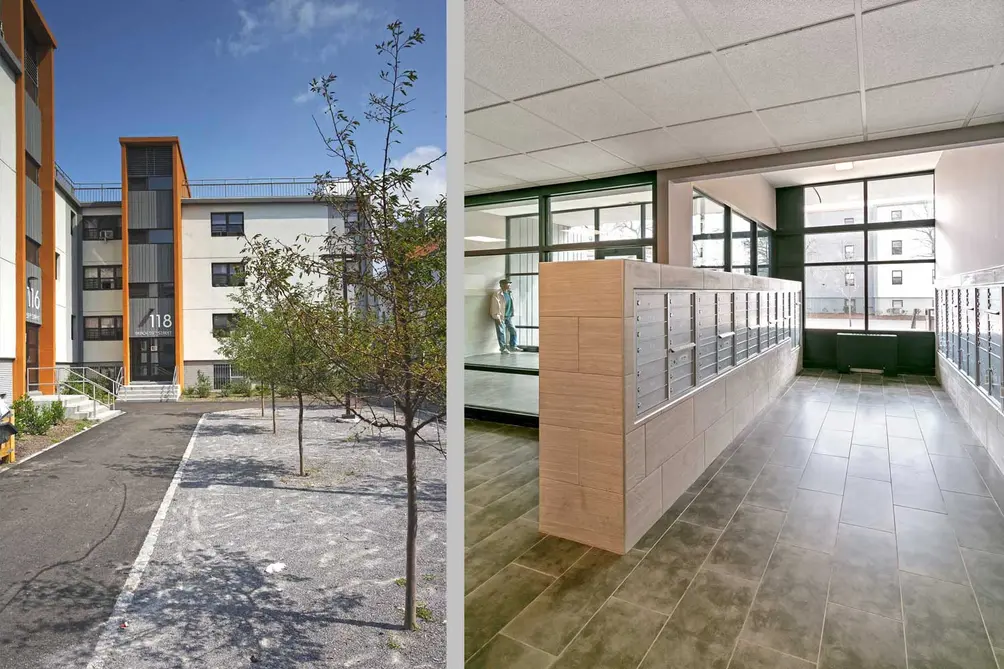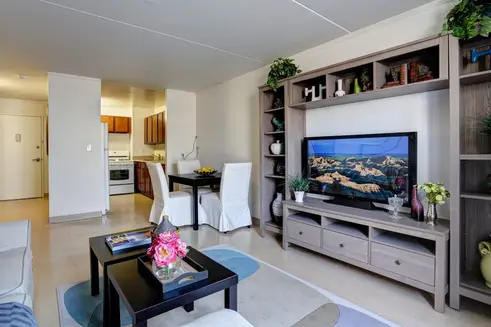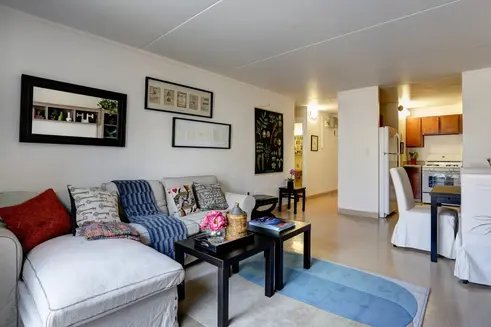 Homes come in a variety of floor plans and all utilities are included in the rent. Current listings show studios priced from $1,374/month, one bedrooms from $1,673/month, two bedrooms from $1,981/month, three bedrooms from $2,181/month, four bedrooms from $2,510/month and five bedrooms from $2,808/month. Many layouts are available with private balconies, including studios. Homes offer spacious living areas and good coset space, and the larger units have two bathrooms.
Of course, coastal areas are at more of a risk to flooding compared to other locales throughout the city and Superstorm Sandy taught the owners of Arverne View lessons in waterfront resiliency. After undergoing extensive renovations in recent years, part of the revamped facilities include brand new generators, 14-foot barriers at the boardwalk, and mechanical and electrical equipment has been moved to above waterlines left after Sandy.
The complex has plenty of onsite parking, a new basketball court right on the beach, play areas and an onsite supermarket. Subway transit is accessible via the A train at Beach 60th Station directly across from the complex. The surrounding community is primarily residential and has the typical neighborhood services including a post office, parks and playgrounds and an abundance of nature - al within a short commute to big city.
Get more leasing info on Arverne View's
official website
.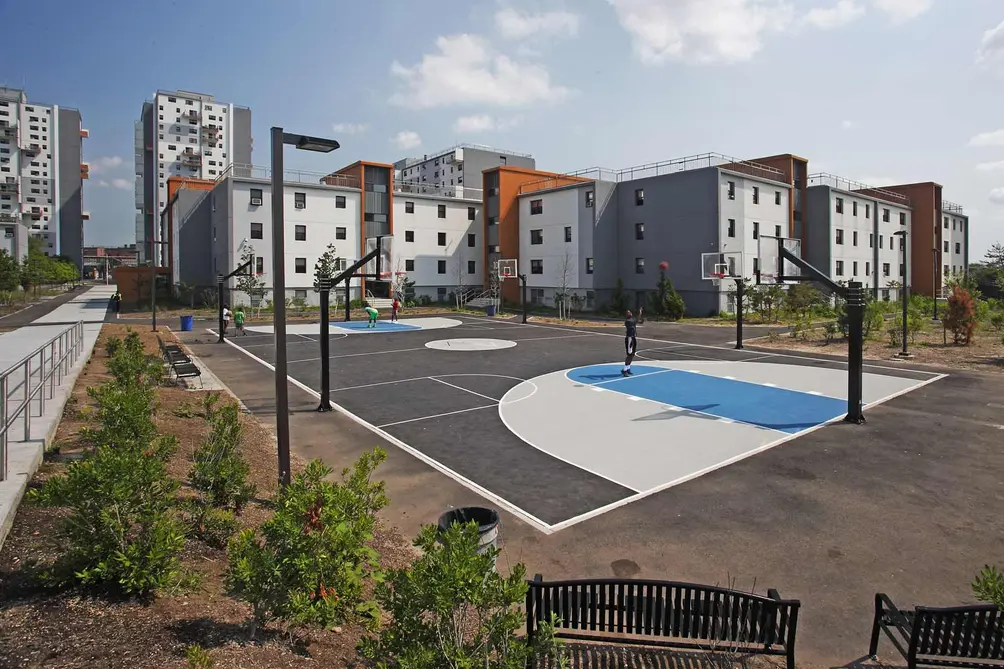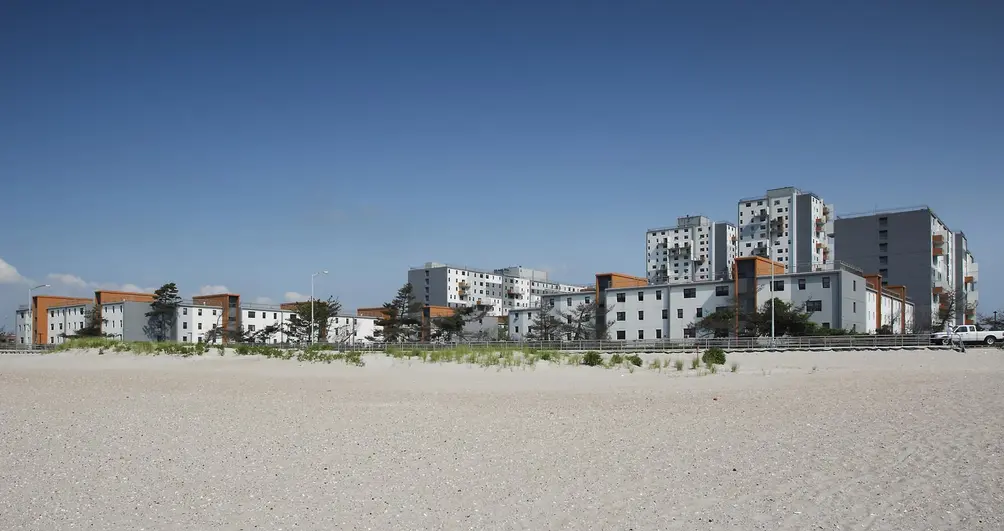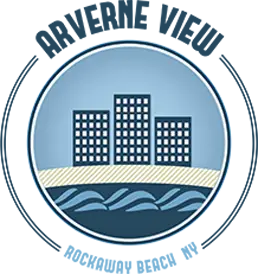 Additional Info About the Building