The newly launched
1 QPS Tower
from developers Property Markets Group debuted as a monumental rental high-rise in
Long Island City
. Rising to 500 feet with 44 stories, it opened as the tallest occupied building in the neighborhood - but was quickly dethroned when neighboring rental high-rise
Hayden
launched leasing shortly after.
1 QPS Tower
is nonetheless a prime living option for renters, offering modern apartments with Manhattan skyline views and a tempting amenity package that includes
one of the highest outdoor pools in the city
.
A previously unannounced feature has been added to the already extensive list: a garden terrace exclusively for residents and their green thumbs.
Located on the 9th floor terrace and designed by J. Mahshie Design, tenants have the opportunity to grow everything from flowery plants to leafy greens while managing and maintaining their space, following the community garden model. There are 12 subdivided planting beds equipped with irrigation systems for optimal spring and summer use, and the developers believe the garden is a welcomed feature.

"We're responding to the movement towards locally grown produce, to the fun of growing your own flowers, fruits or vegetables and to the feeling that 1 QPS is a community in itself, offering enough options for a 24/7 lifestyle right within the very building," said the firm's founder and principal Kevin Maloney.
Amenities and common areas are designed to be inviting, and there are over 16,000 square feet of them. The garden joins unique features like a library and tech rooms with workspace, a rock climbing wall, and a fireplace lounge. But it's not only the amenities that have appeal. Apartment interiors are luxurious and smartly detailed with a minimalist modern aesthetic, creating ideal spaces for living, working and entertaining.
The debut of the building has been a success and Mr. Maloney reports that more than 45% of units are leased after
launching just weeks ago
. Remaining units include studios starting from $2,185/month, 1 bedrooms from $2,979/month and 2 bedrooms from $3,977/month, with select listings offering
up to 2 months of free rent
.
Visit the
1 QPS building profile
for more information (including a
review
from architecture critic Carter Horsley) or
contact the leasing office
for more listing details.
Contact
42-20 24th Street
Long Island City, NY 11101
Featured New York City No Fee Rental Buildings
House39, with its ultra-convenient location, sleek design, high level of service, stunning views and 40,000sf of amenities by Rockwell Group, is a rental residence ahead of the curve. No fee studio - 3 bedrooms now leasing for immediate occupancy.
View Property
Upper East Side's newest designer rentals with terraces, and washer/dryer. 3 months free + $1,200 gift card. Apts from $2,700. No broker fee.
View Property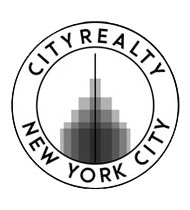 Contributor
E. Fitzgerald
Emily is a Brooklyn-based writer who has covered New York City real estate, architecture and design for Brownstoner, The Wall Street Journal, Dwell and other publications. You can follow her on Twitter @EmilyNonko.