Rental Building News and Offers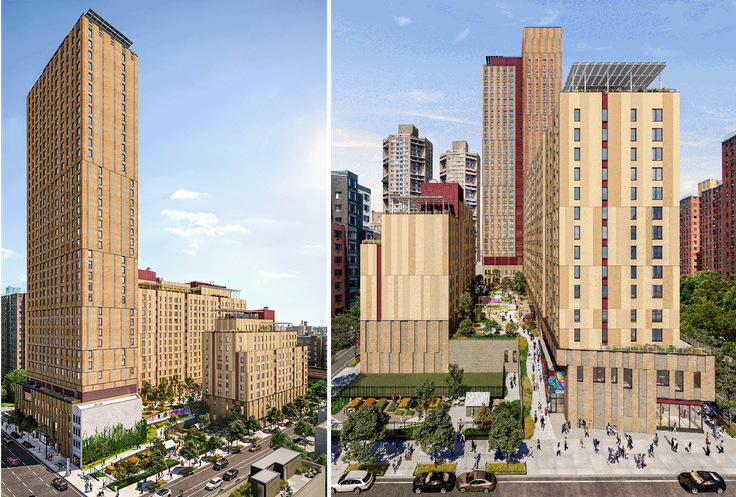 Updated 12/28/2021 with affordable housing lottery details and criteria
When the massive, ambitious
Sendero Verde
plan is complete (estimated for 2024), this 700-unit, 395,000-square-foot
East Harlem
complex will become one of the most environmentally conscious developments in New York and the largest fully affordable
Passive House
in the world. Foundation work on its 34-story tower is underway as of this writing, and an affordable housing lottery has launched for the first phase, which is nearing completion.
Individuals and households earning
$15,806-$162,800
(30 to 110 percent of the area median income) are eligible to apply for
324
apartments starting at
$388/month
for studios,
$492/month
for one-bedrooms,
$582/month
for two-bedrooms, and
$662/month
for three-bedrooms. The deadline to apply is
February 25, 2022
, and full criteria and application instructions may be found
here
.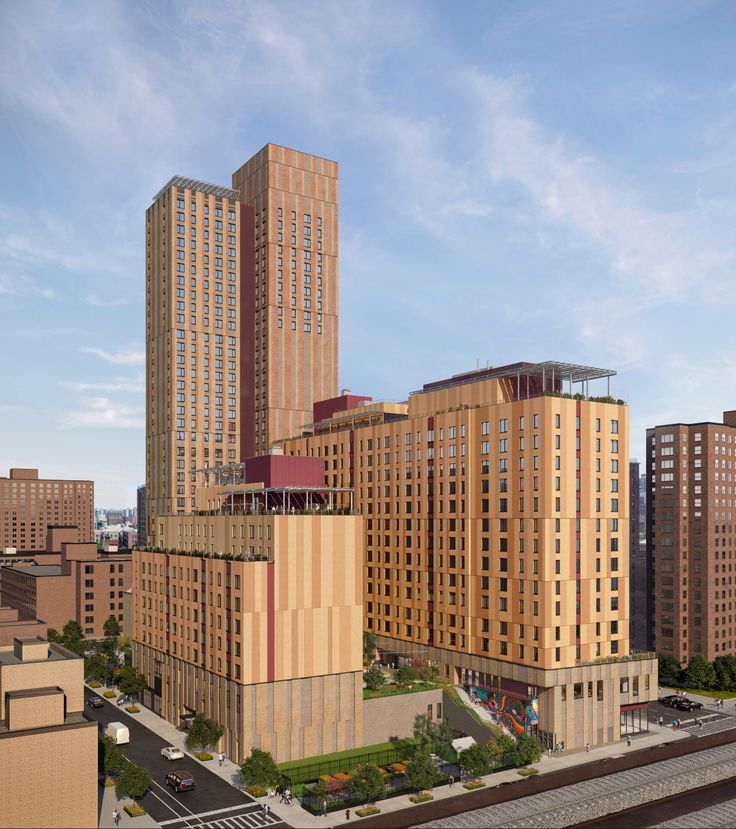 Enlarge Image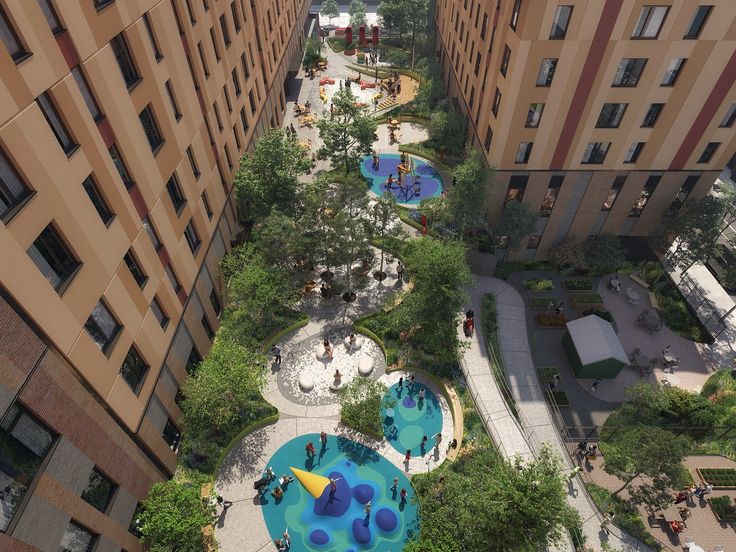 Enlarge Image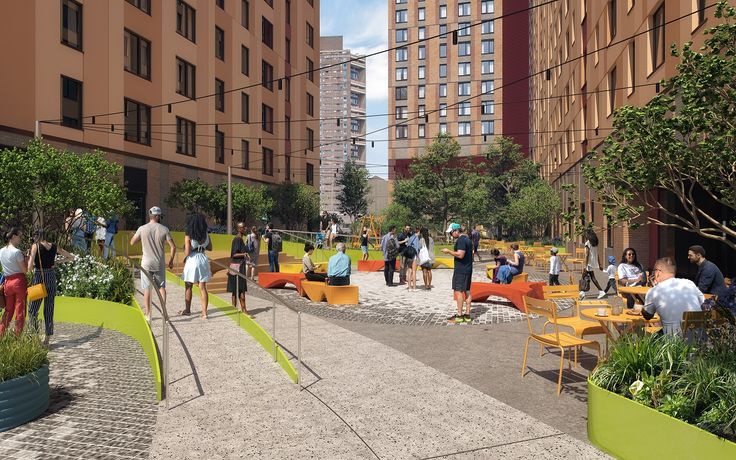 Enlarge Image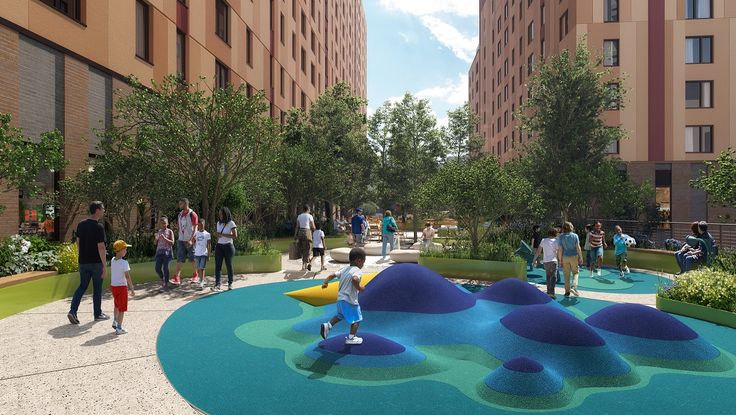 Enlarge Image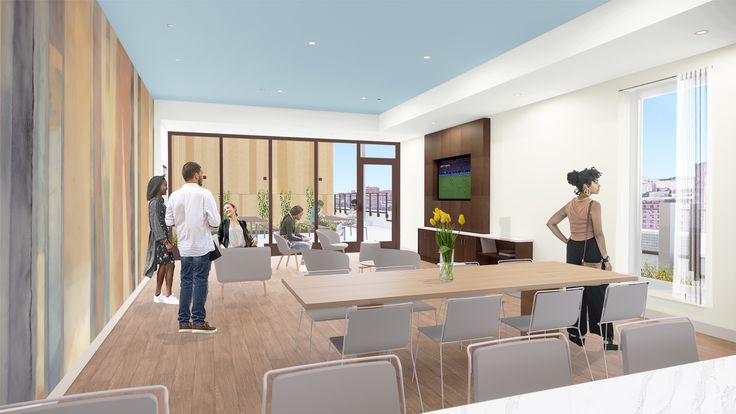 Enlarge Image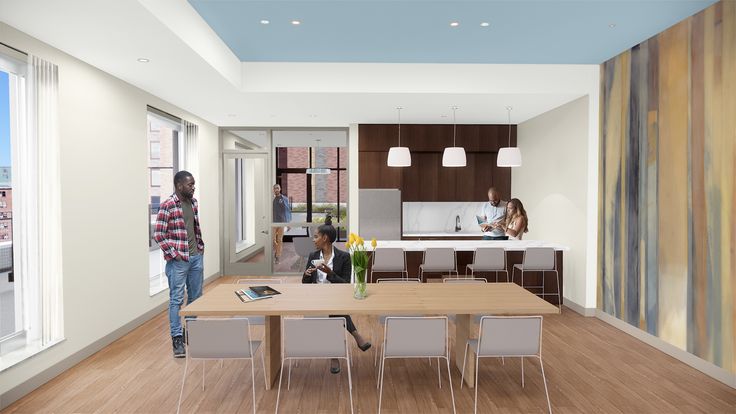 Enlarge Image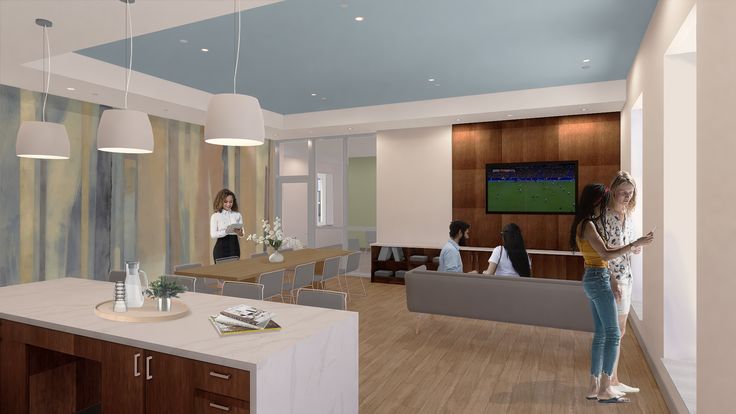 Enlarge Image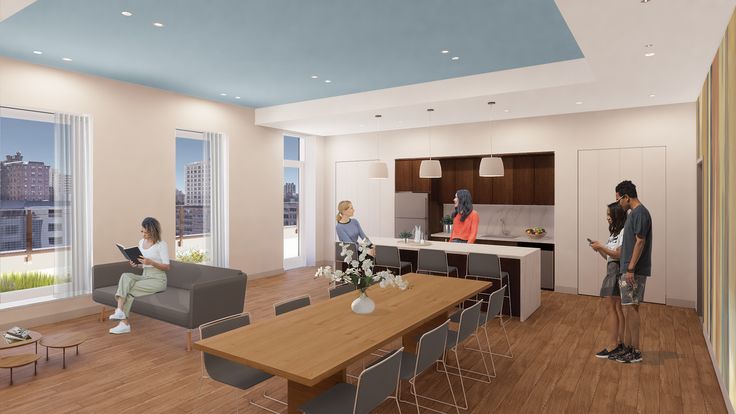 Enlarge Image
In addition to the new housing units,
the city
says that the first phase of Sendero Verde will feature community space for Union Settlement Association, space for a school with a full gymnasium, and an 18,000-square-foot courtyard with a children's play area, adult outdoor exercise equipment, seating areas, and a performance stage. Moreover, community gardens that once inhabited the building site are being relocated to the development site.
Interior renderings depict open layouts with large windows, hardwood floors, and open kitchens with counter seating and stainless steel appliances. Residential amenities will include a gym, package lockers, central laundry room, bike room, computer room, and lounge/community room with access to outdoor space.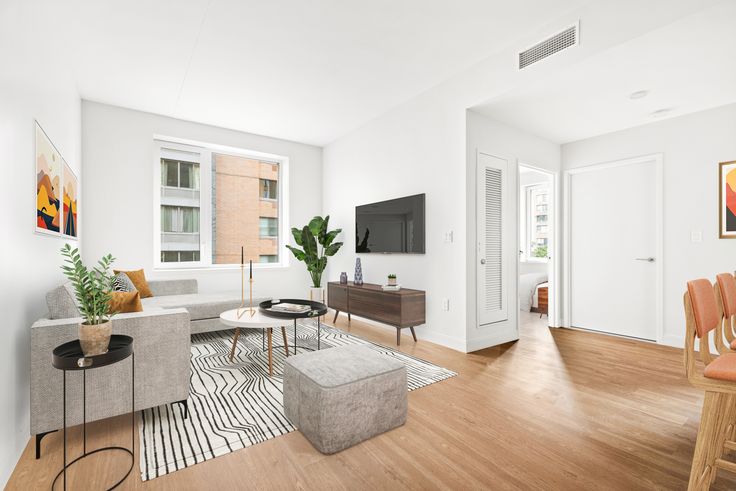 Enlarge Image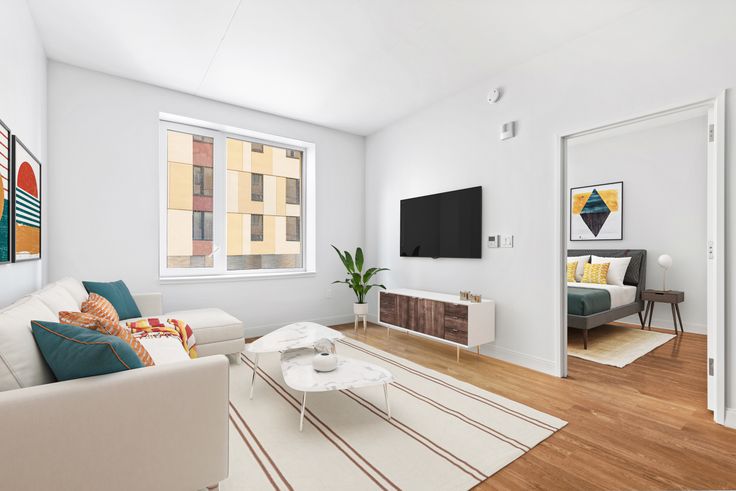 Enlarge Image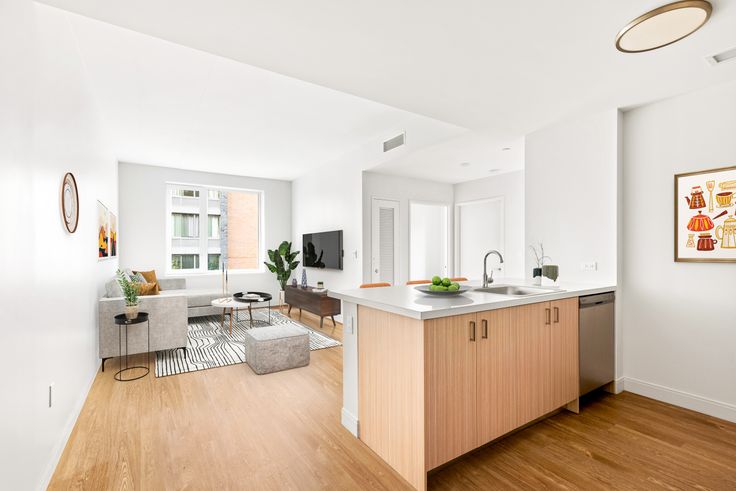 Enlarge Image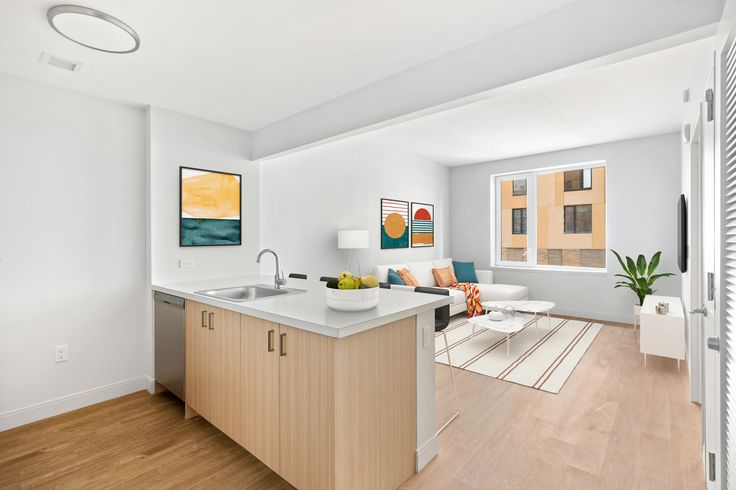 Enlarge Image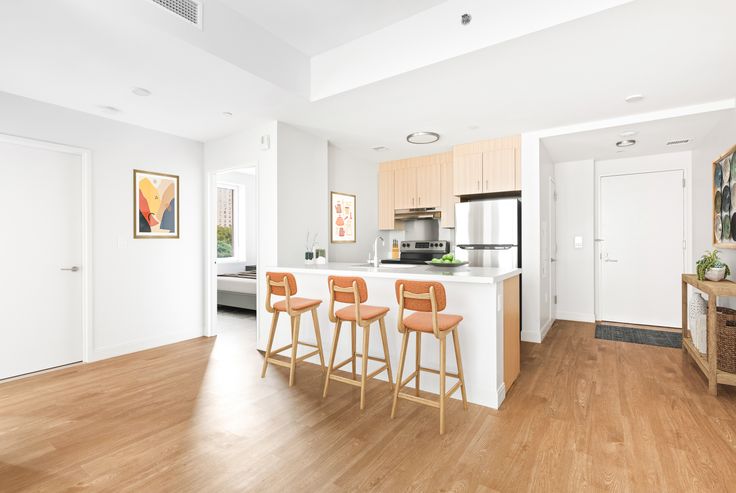 Enlarge Image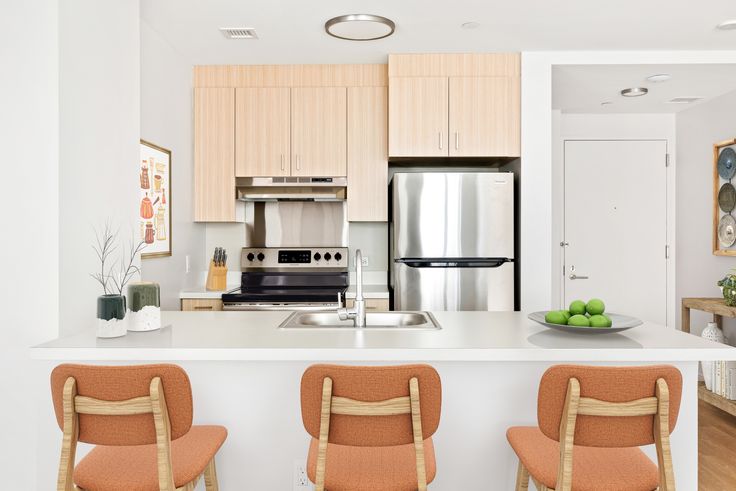 Enlarge Image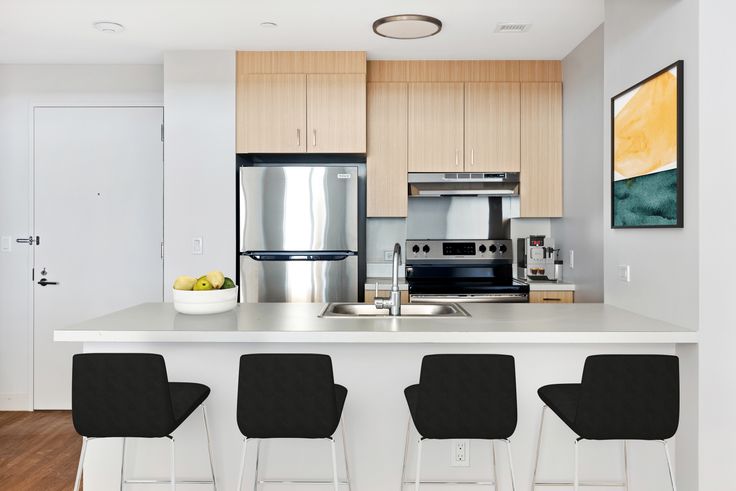 Enlarge Image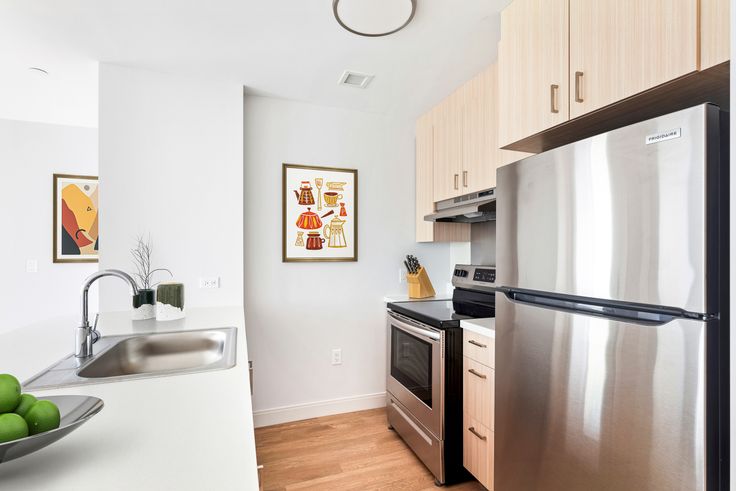 Enlarge Image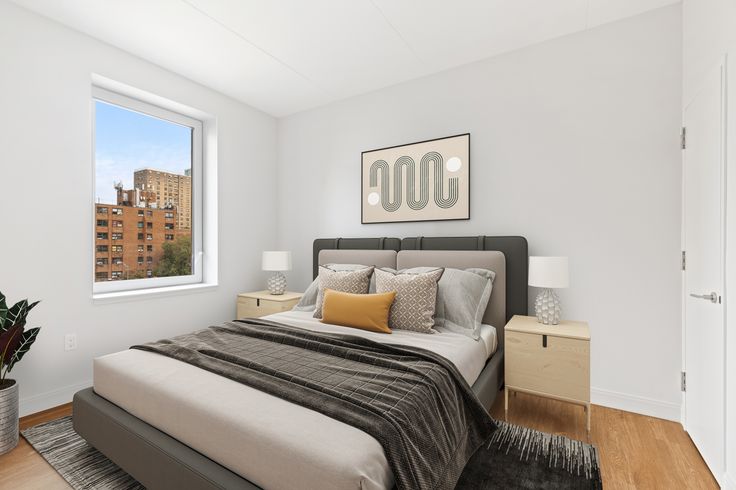 Enlarge Image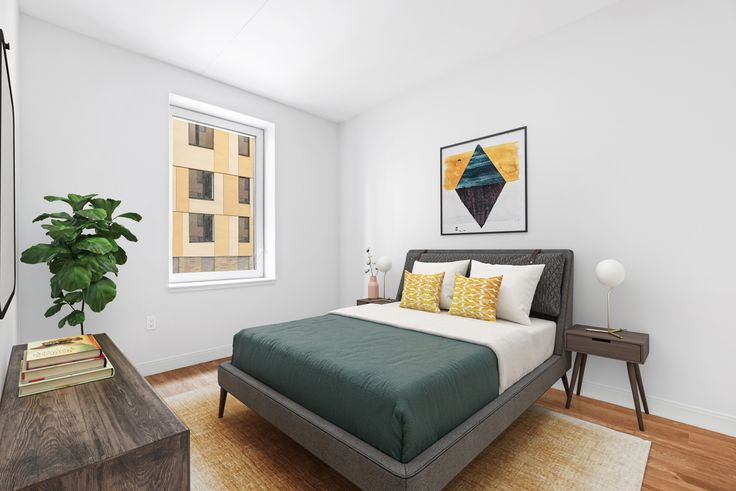 Enlarge Image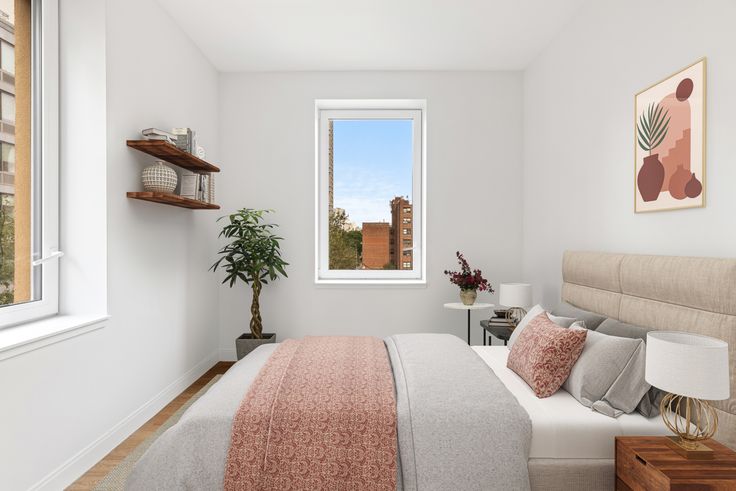 Enlarge Image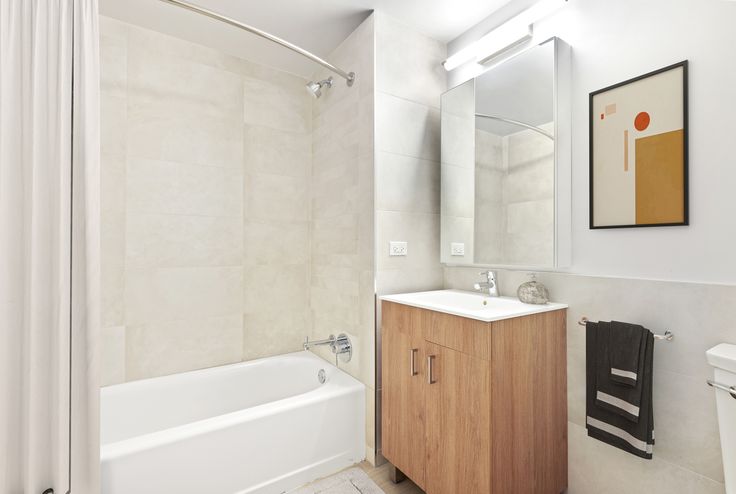 Enlarge Image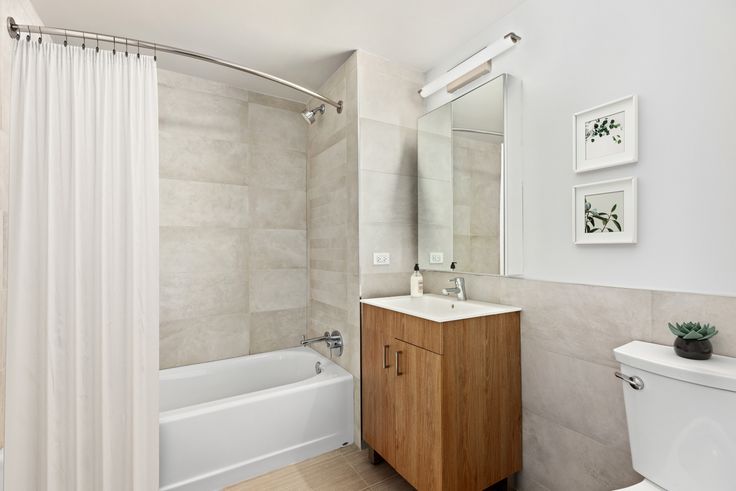 Enlarge Image
Sendero Verde is taking shape in East Harlem, one block from Central Park and a half-mile north of Mount Sinai Hospital. The three-wing, nearly full block plan is being designed by
Handel Architects
and is already home to a nearly-finished 15-story building on East 112th Street and another 10-story building on East 111th Street. Delivery of those two buildings (phase 1) is estimated for 2022 while foundation work for the 34-story, 394-unit tower is ongoing.
Plans for Sendero Verde were finalized in the summer of 2019 through an agreement between the project's private developers,
Jonathan Rose Companies
,
L+M Development
, and
Acacia Network
, and New York CIty's Department of Housing Preservation and Development (HPD) and the Housing Development Corporation (HDC). The project is being financed through HPD and HDC's ELLA (extremely low and low-income affordability) program, which creates new homes for low- to extremely low-income households. One hundred percent of the project's 695 units will rent at below market rents and 36 units will be set aside for formerly homeless families, which will have access to social services programs provided by Promesa.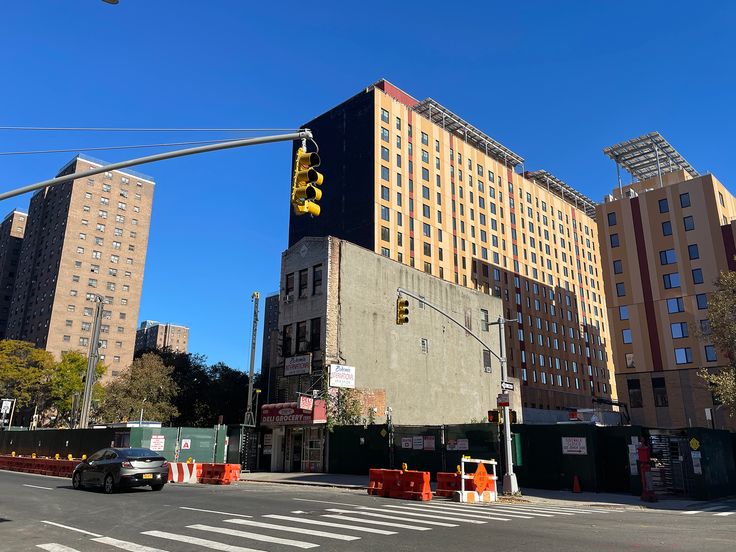 Enlarge Image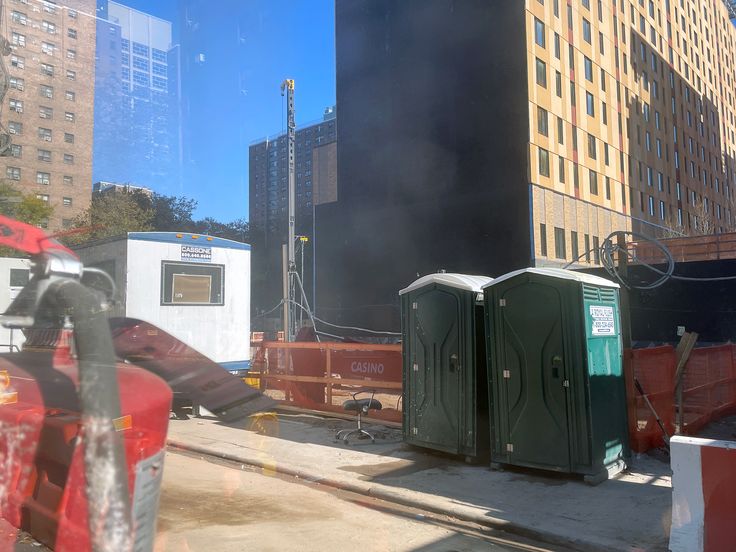 Enlarge Image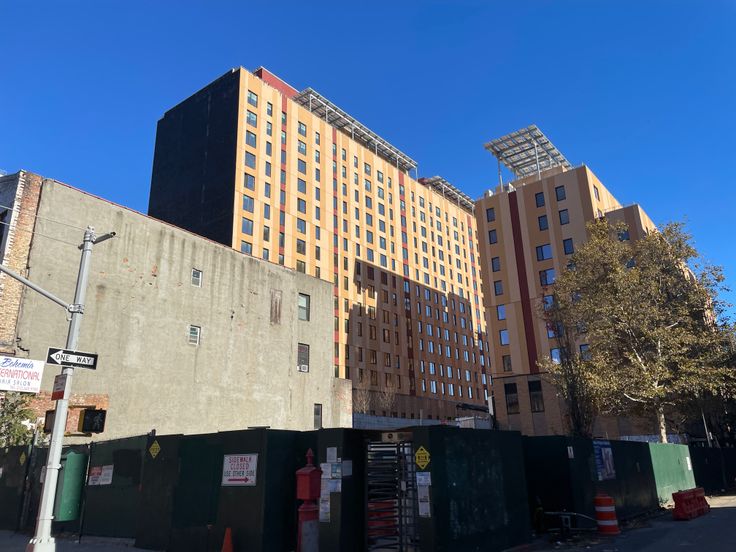 Enlarge Image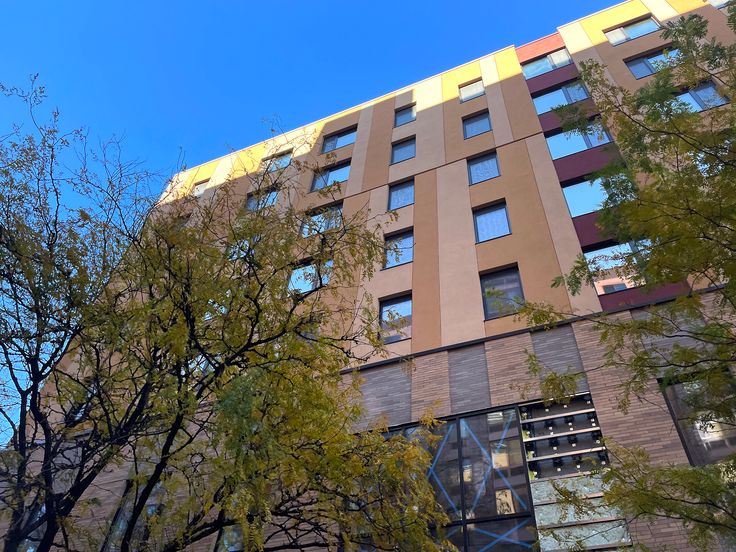 Enlarge Image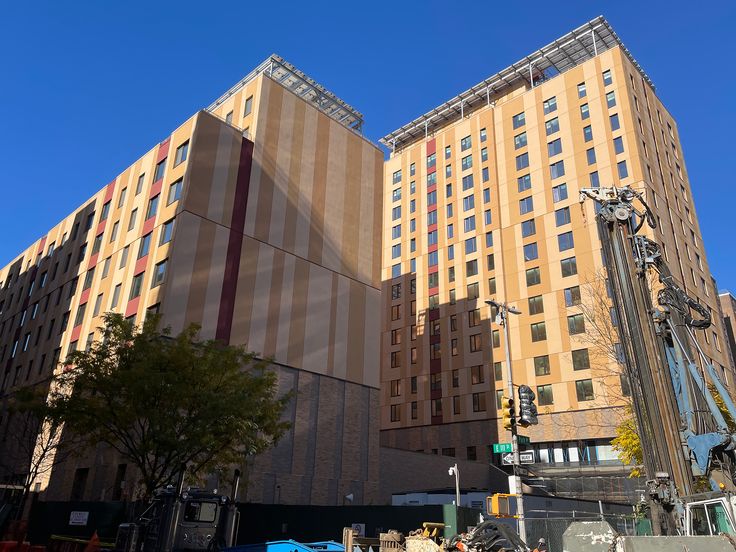 Enlarge Image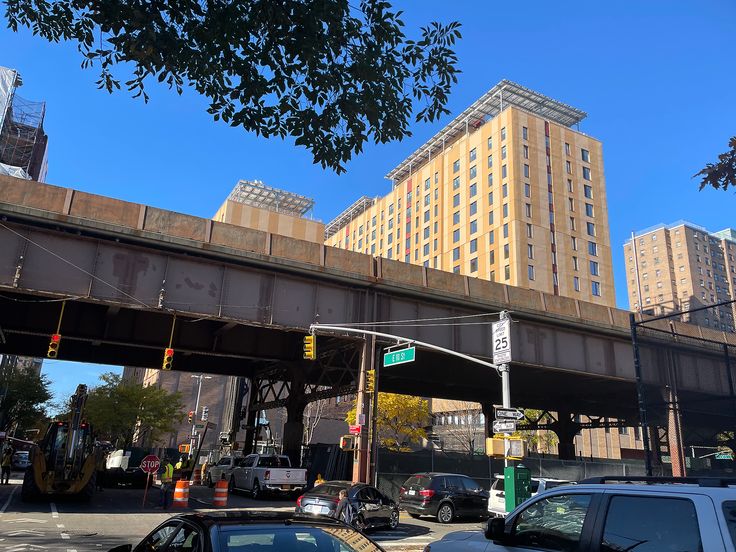 Enlarge Image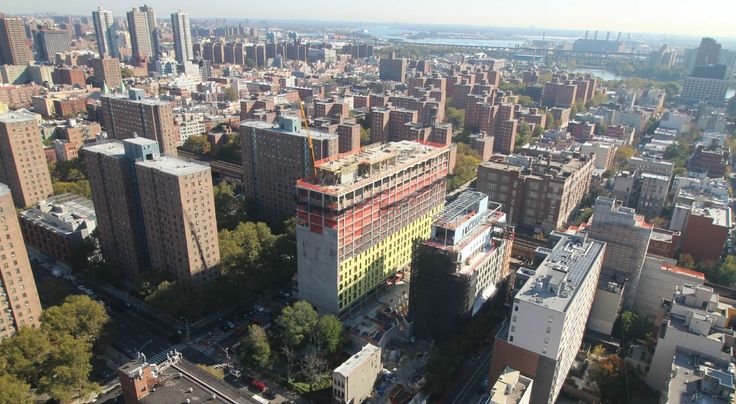 Enlarge Image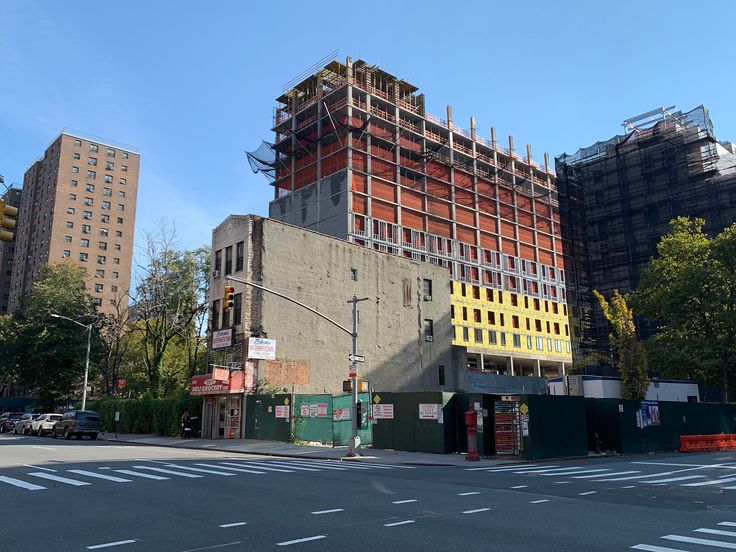 Enlarge Image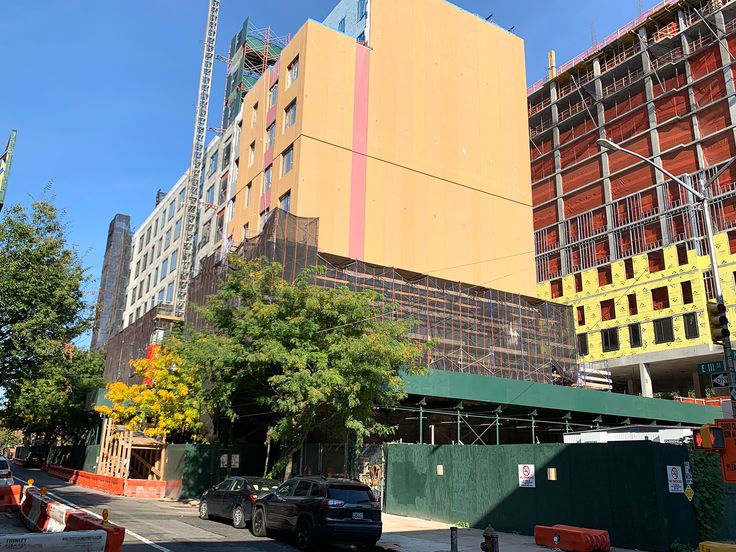 Enlarge Image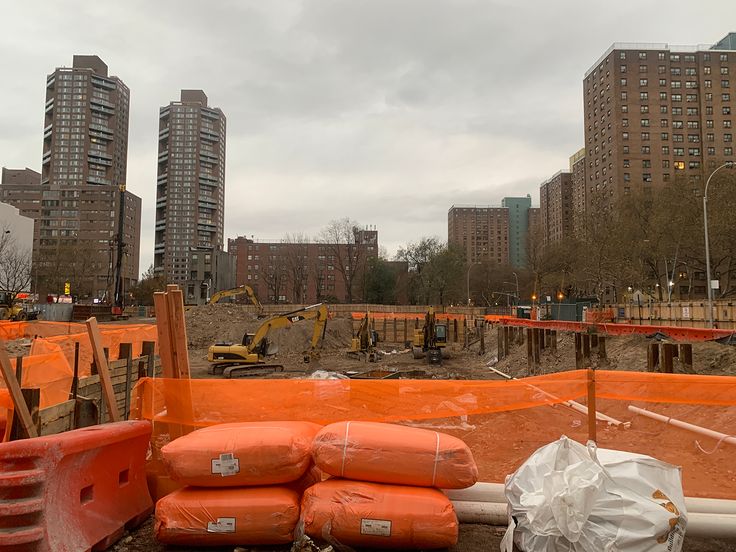 Enlarge Image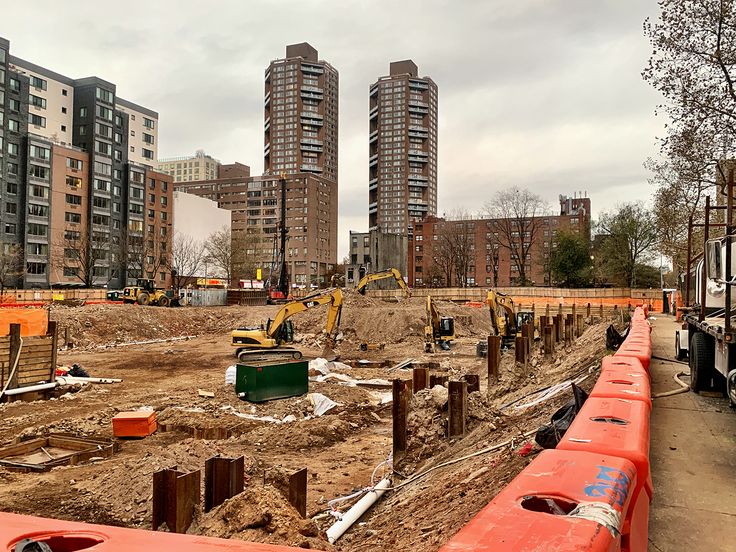 Enlarge Image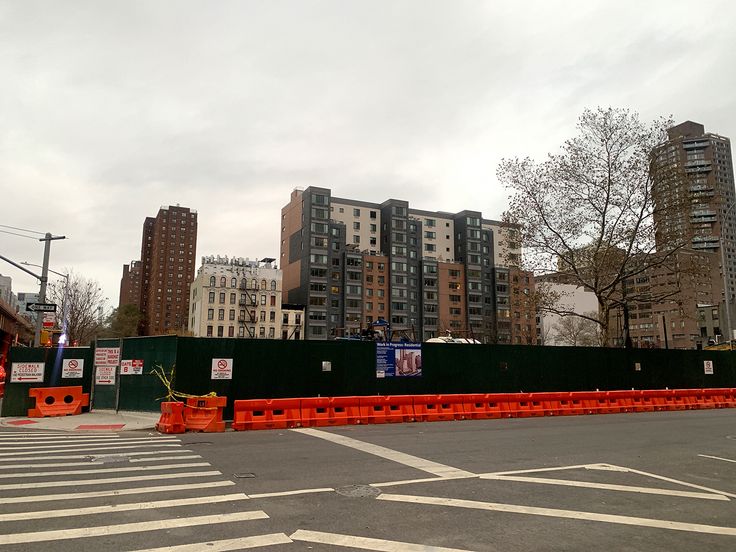 Enlarge Image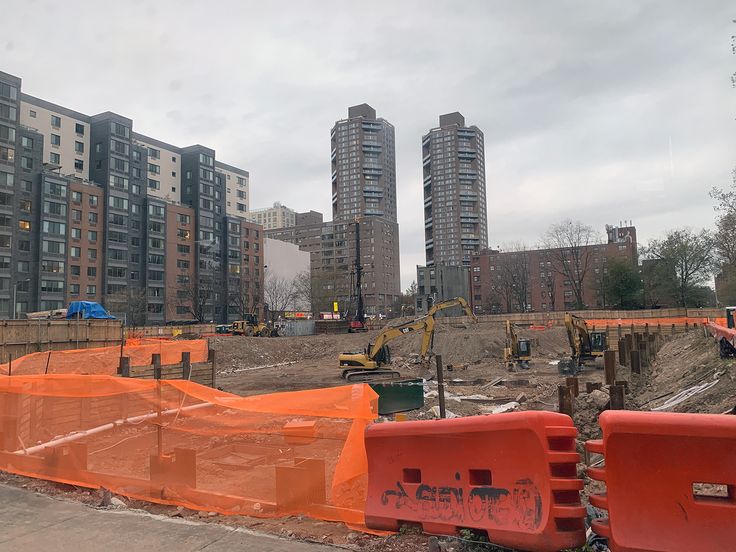 Enlarge Image
"Sendero Verde was conceived as a complete community of opportunity, a model of the future of affordable housing" - Jonathan F.P. Rose, President, Jonathan Rose Companies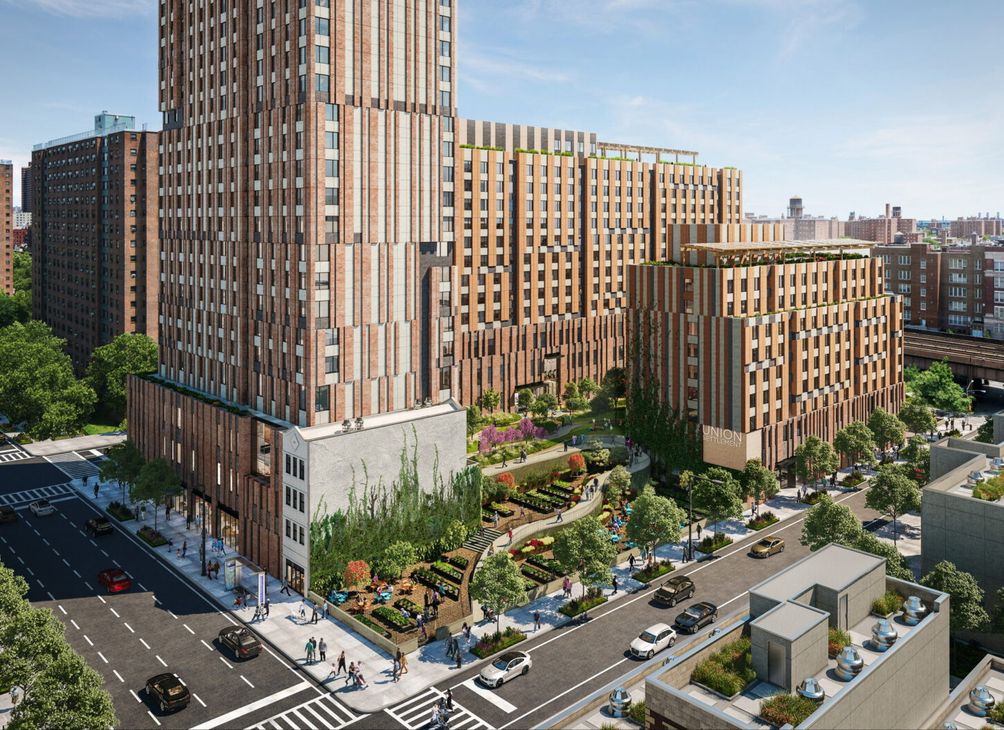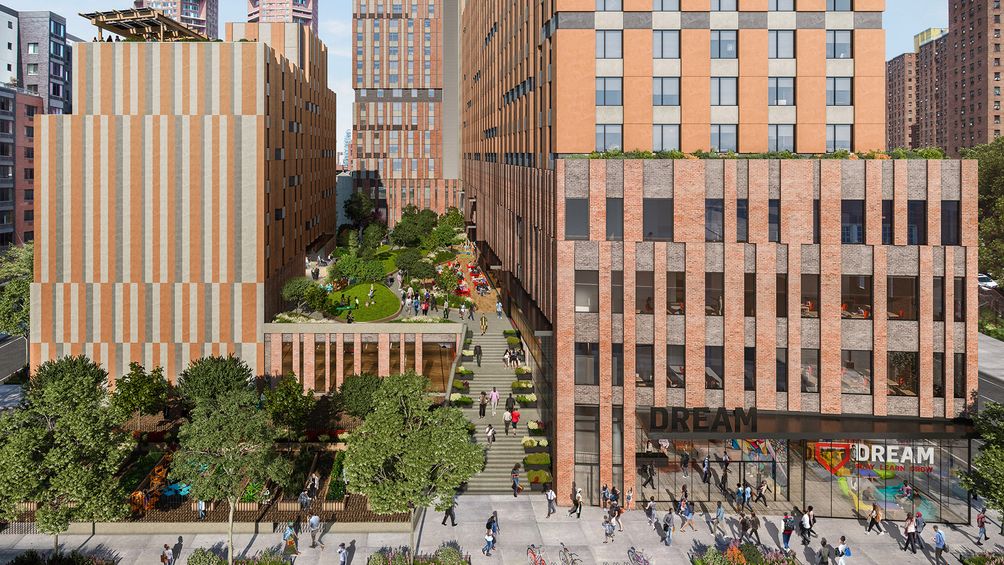 The contemporary yet complementary design is underscored by Passive House construction. In addition to the integration of green space and gardens, it will incorporate triple-glazed windows, a highly insulated and airtight facade to reduce draft and energy loss, a highly efficient centralized energy recovery ventilation system, variable refrigerant flow heating and cooling system, and an optimized hot water recirculation strategy to reduce domestic water heating and cooling energy loads. As a result, Sendero Verde will use
60-70 percent
less energy than a typical building of that size. Residents can expect to notice the difference in the form of reduced utility costs.
Sendero Verde is taking shape at a time when the New York City Council has
passed a bill
that effectively bans the use of natural gas in new construction buildings, thus requiring all electric power. The new policy will ban natural gas hookups in new construction buildings with fewer than seven stories by 2024, extending to July 2027 for buildings seven stories or higher. According to an estimate by the
Rocky Mountain Institute
, the measure has the potential to save about
2.1 million tons
of carbon emissions, the equivalent of taking almost half a million cars off the road.
Owing to the affordable housing within, Sendero Verde would have been deemed essential construction at the height of the coronavirus pandemic. As construction on phase one continues, permits have been issued for
phase two
, which comprises a pair of opposing mid-rise buildings set to hold approximately 350 apartments. When all three phases are completed, Sendero Verde will bring approximately 700 affordable housing units, office and retail space, a new school, community and social service space, publicly accessible open space, and community gardens to East Harlem.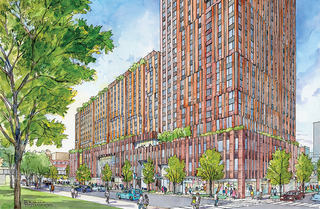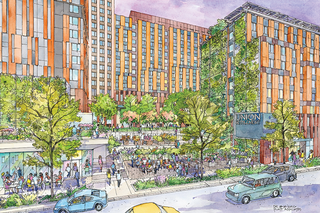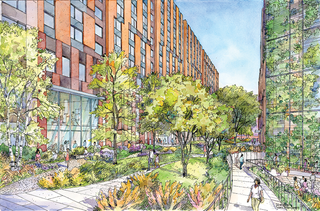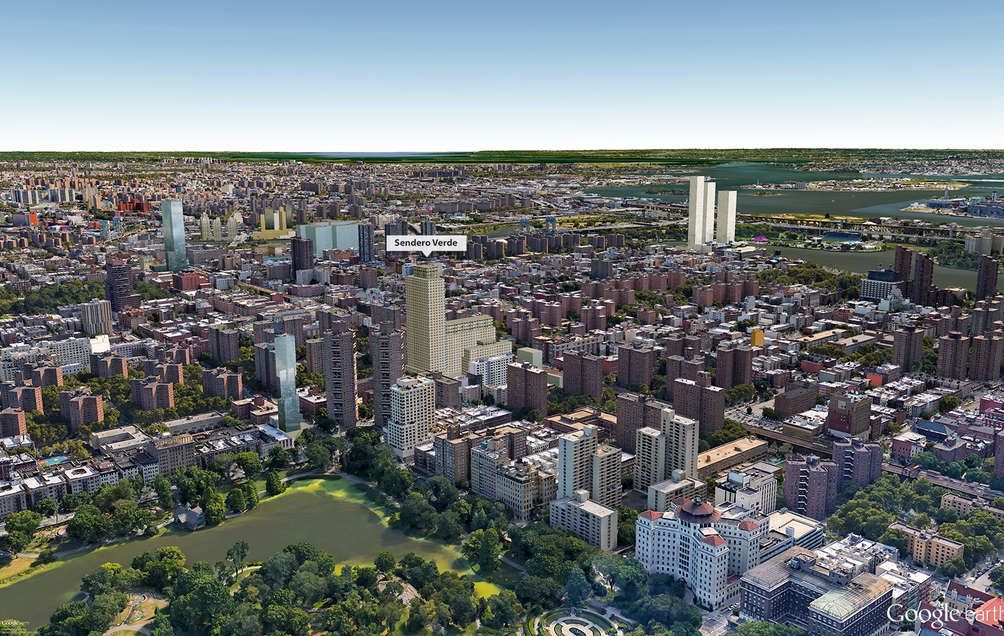 Additional Info About the Building
Get the latest updates!
Before you leave,
sign up for insider access
to the latest listings.
It's 100% free!