Rental Building News and Offers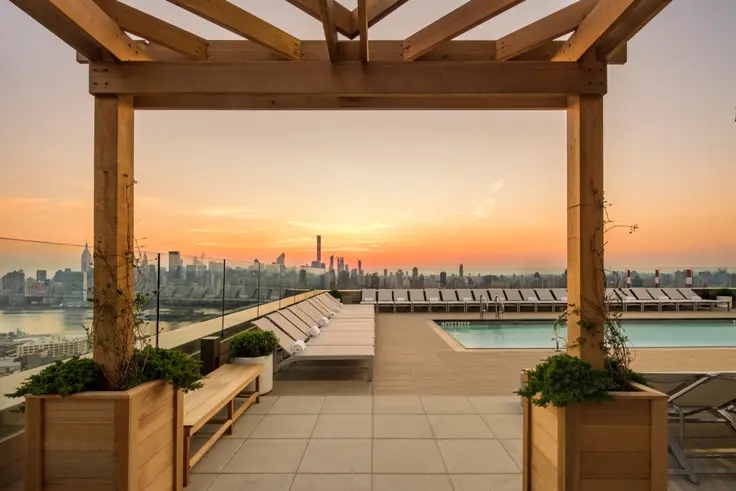 Property Markets Group's
1 QPS Tower
is finished and renting. Now, the leasing team has unveiled a set of photos showing off the tower's lavish amenity package that includes a garden terrace, a library, a rock climbing wall and the highest common outdoor swimming pool in the city that we know of.
To recap, 1 QPS Tower rises more than 500 feet tall in
Long Island City's
transit-convenient Queens Plaza district. The
SLCE-designed
skyscraper holds 391 apartments composed of studios, one- and two-bedrooms and nearly 16,000 square feet of amenities. Like the building itself, apartments are cleanly-designed and modern with floor-to-ceiling windows presenting jaw-dropping views of the Manhattan skyline.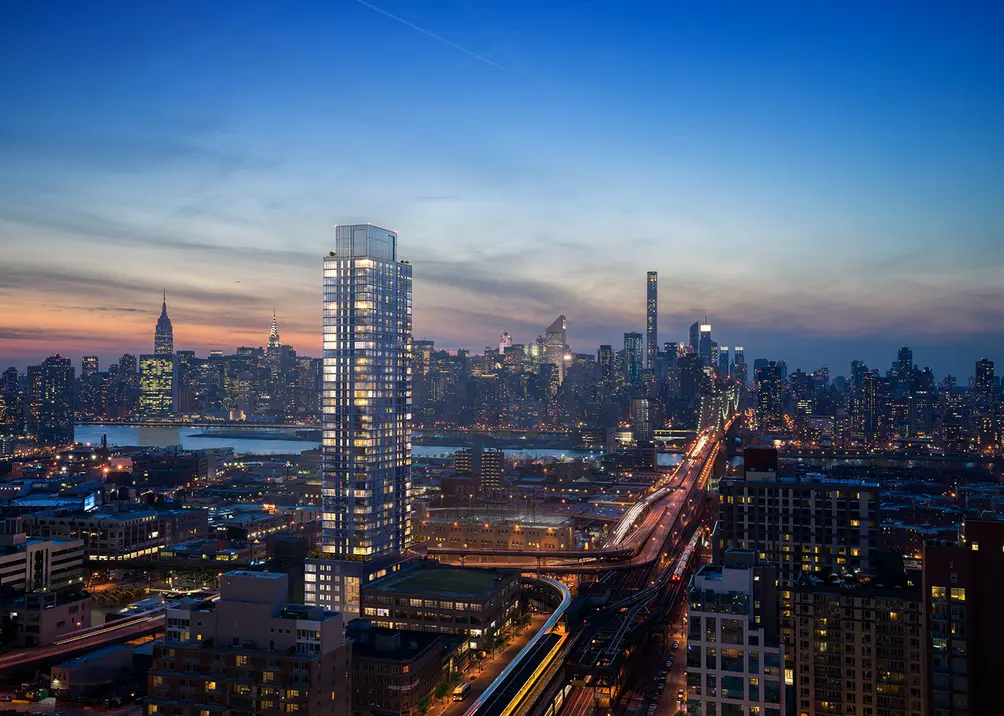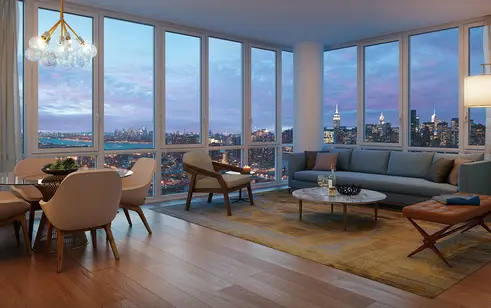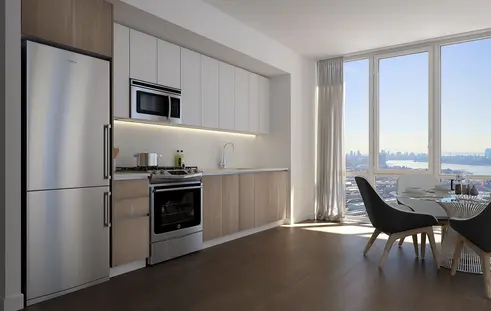 We reported last week
that LIC is the most booming neighborhood in the country in terms of rental construction. As such, 1 QPS faces some stiff competition from other rental towers such as
Tower 28
and
Hayden
nearby. One advantage 1 QPS has is its location close to the East River waterfront granting residents more open views. Additionally, the building is just two short blocks from the Queensborough Plaza train station that services the N, Q and 7 lines.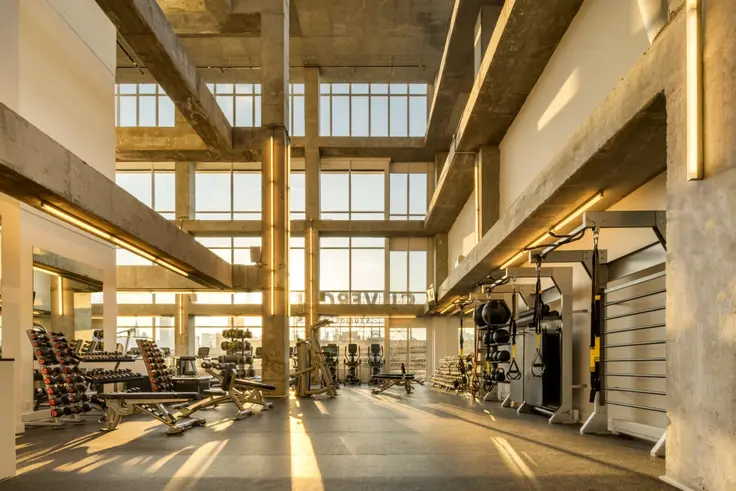 Enlarge Image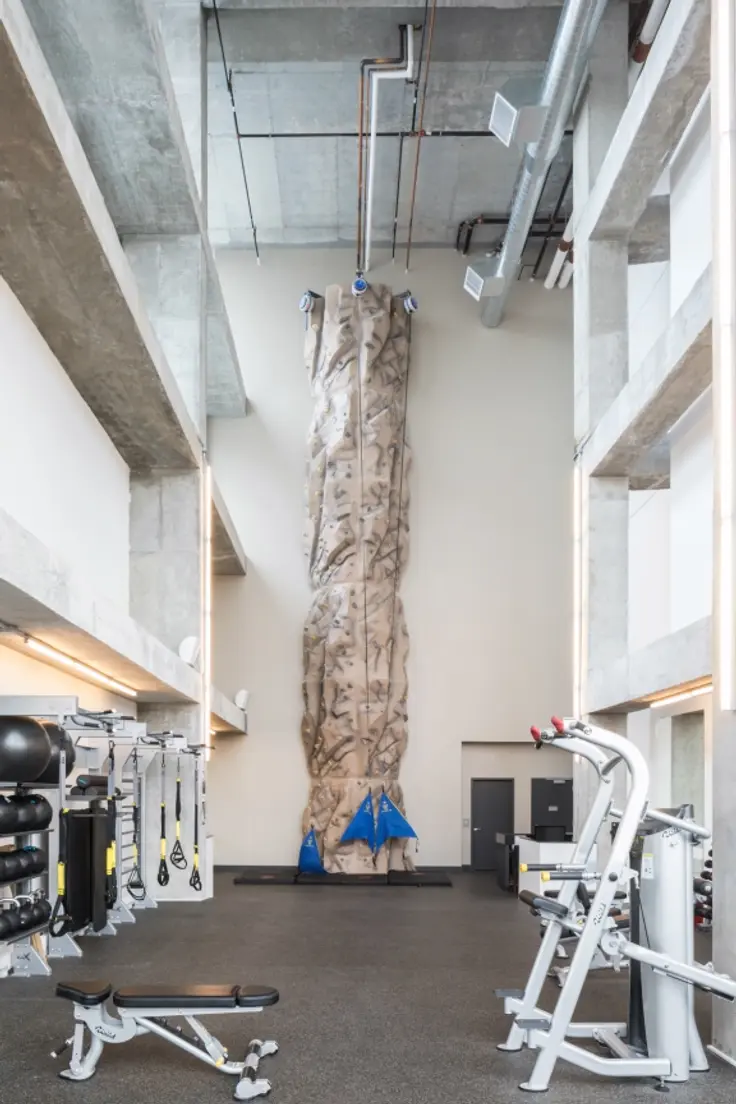 Enlarge Image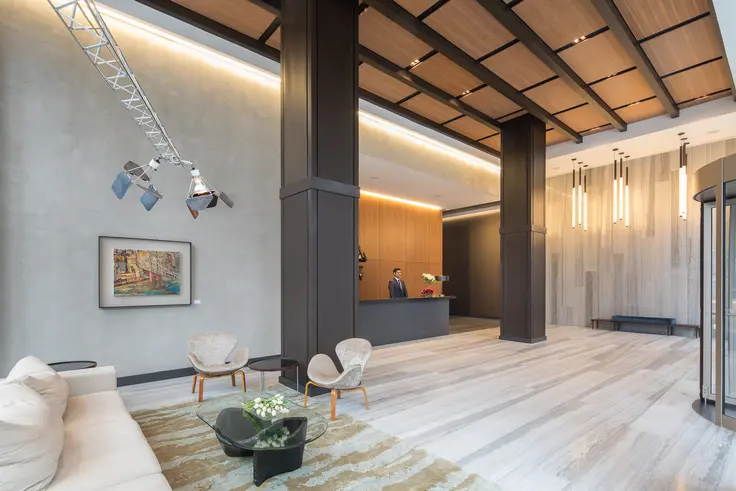 Enlarge Image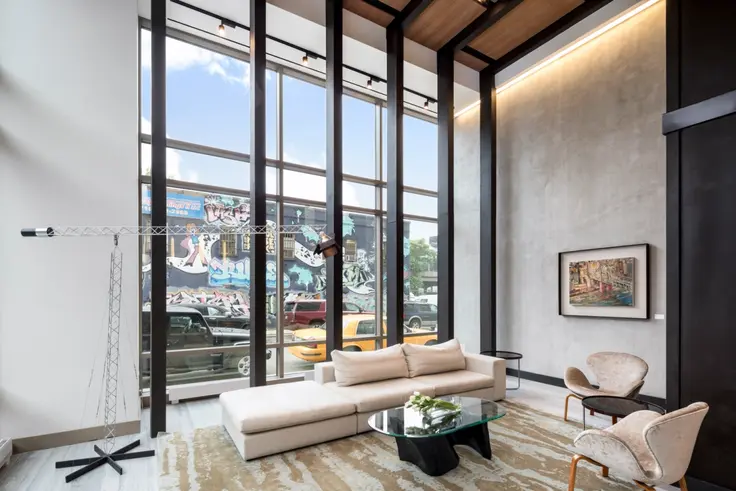 Enlarge Image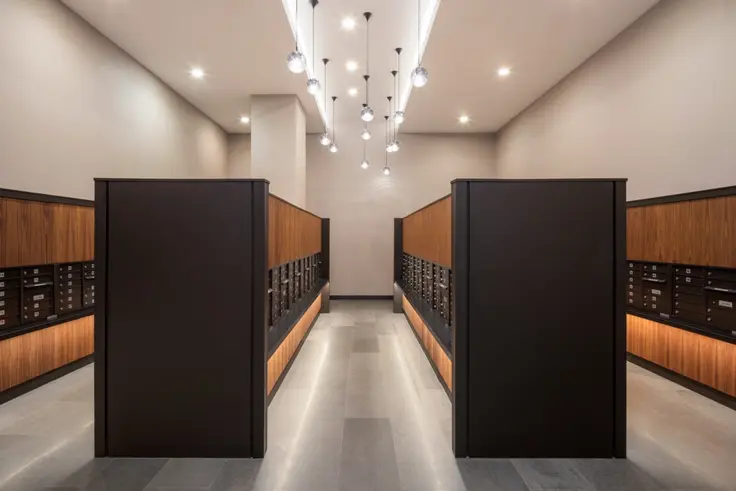 Enlarge Image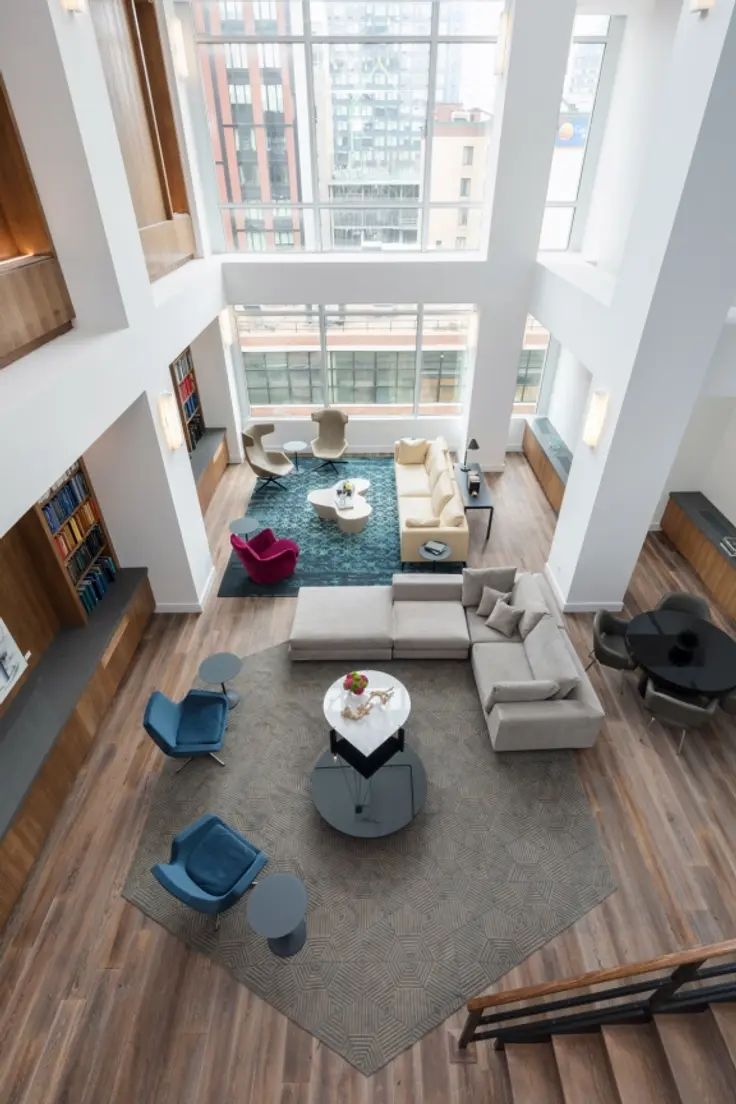 Enlarge Image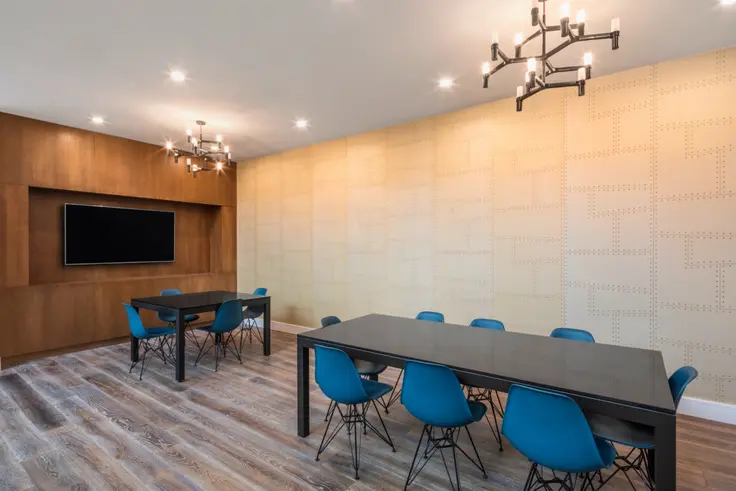 Enlarge Image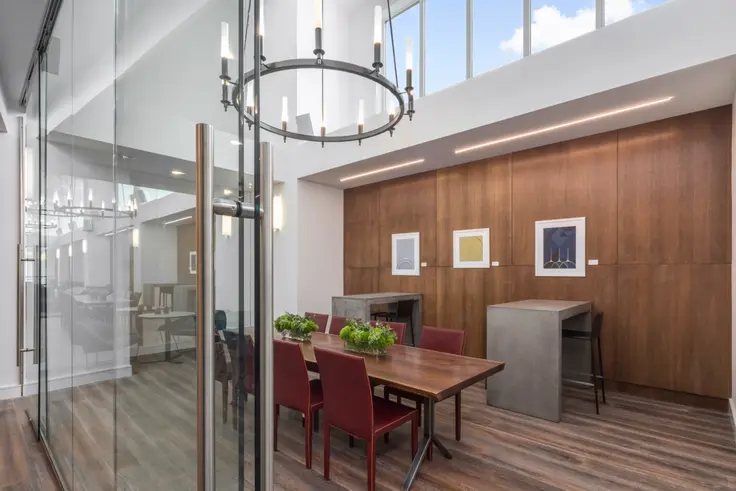 Enlarge Image
The tower flanks the elevated 7-train. To prevent any apartments from looking directly onto the tracks, the team wisely positioned triple-height amenity spaces along those floors. The new amenity photos show cavernous spaces "whose design and décor strike a perfect balance between approachability and luxury." Structural grids of raw concrete frame the state-of-the-art fitness center and pay homage to Long Island City's industrial heritage, while refined spaces such as the library, lounge and conference areas present warm woods and contemporary furnishings.
As we must emphasize, the tower's biggest draw is its panoramic views of the skyline. Residents have several options to take it all in aside from their apartments. There is a
garden terrace
on the 9th floor designed by J. Mahshie Design where tenants can grow everything from flowery plants to leafy greens. And to top it all off (literally), there is the roof deck and rooftop swimming pool perched nearly 500 feet above the city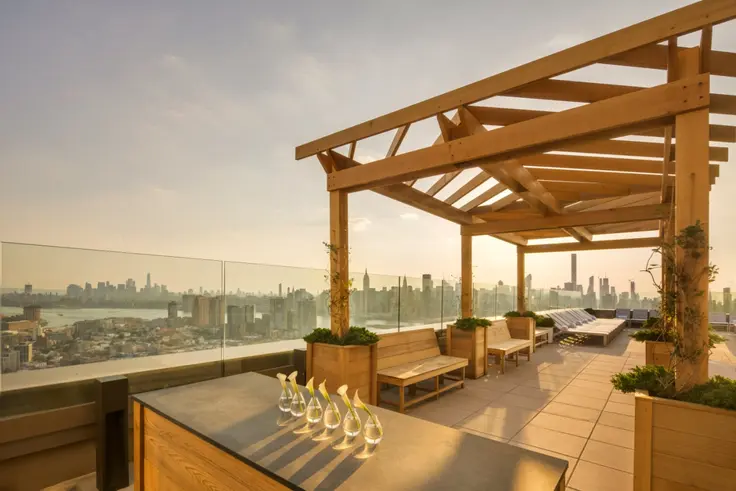 Enlarge Image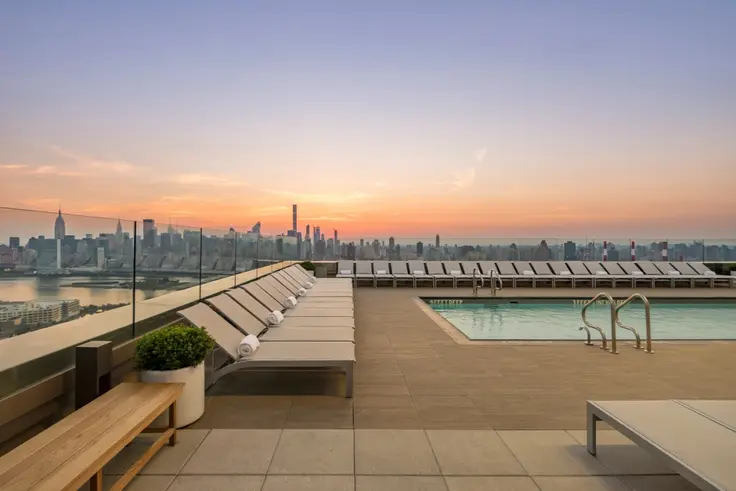 Enlarge Image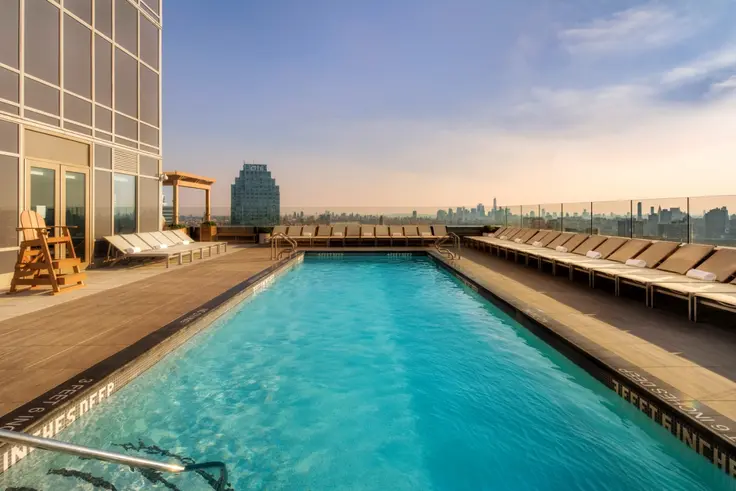 Enlarge Image
Enlarge Image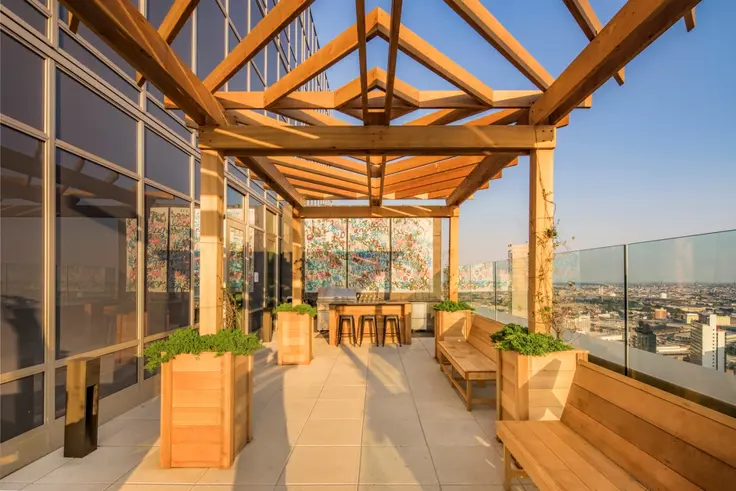 Enlarge Image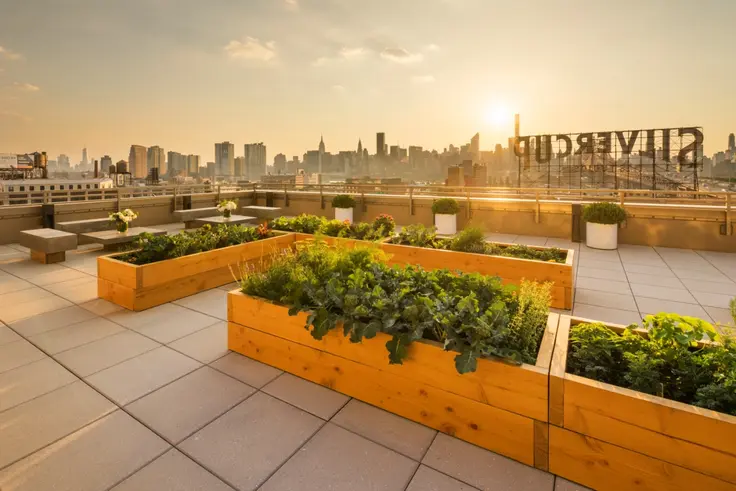 Enlarge Image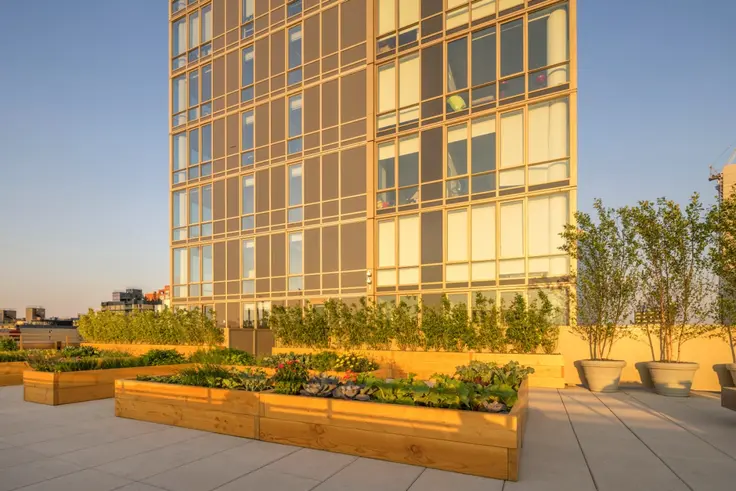 Enlarge Image
Additional Info About the Building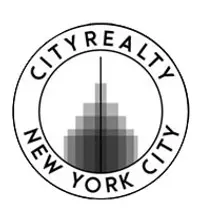 New Developments Editor
Ondel Hylton
Ondel is a lifelong New Yorker and comprehensive assessor of the city's dynamic urban landscape.