Rental Building News and Offers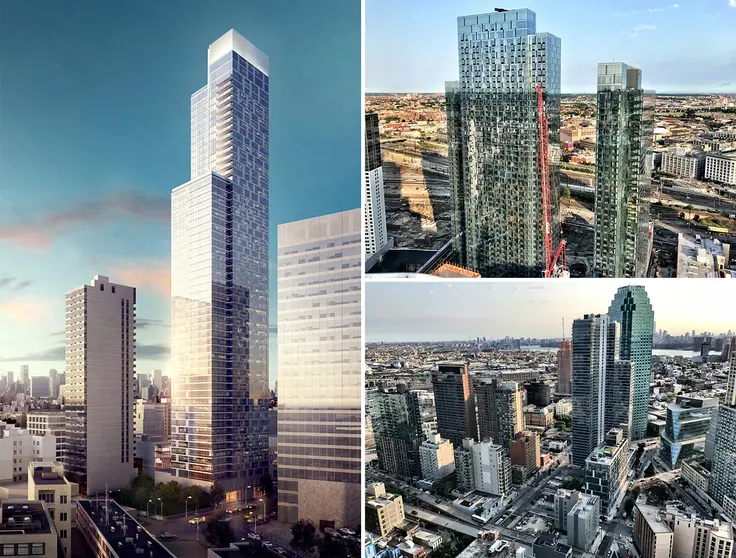 Long Island City's
Tower 28
is the tallest residential building in the city outside of Manhattan. Though the superlative will be short-lived, thanks to a crop of towers planned in the neighborhood and in Downtown Brooklyn, its captivating views will likely last well into the near future.
Mid- to upper-floor apartments of the 647-foot-tall tower overlook the entire length of Manhattan's east side skyline, the East River (ideal for Macy's Fourth of July fireworks), and an array of tight-knit neighborhoods in western Brooklyn and Queens. Recently, we took a trip up to the building's 46th-floor terrace to ogle at the views.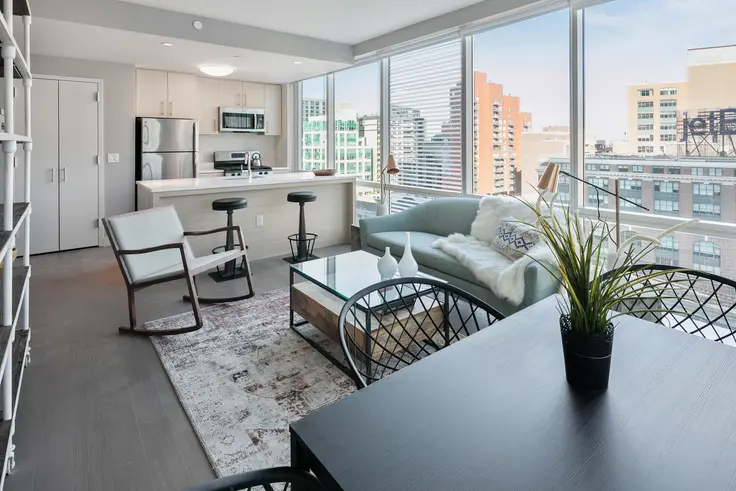 Enlarge Image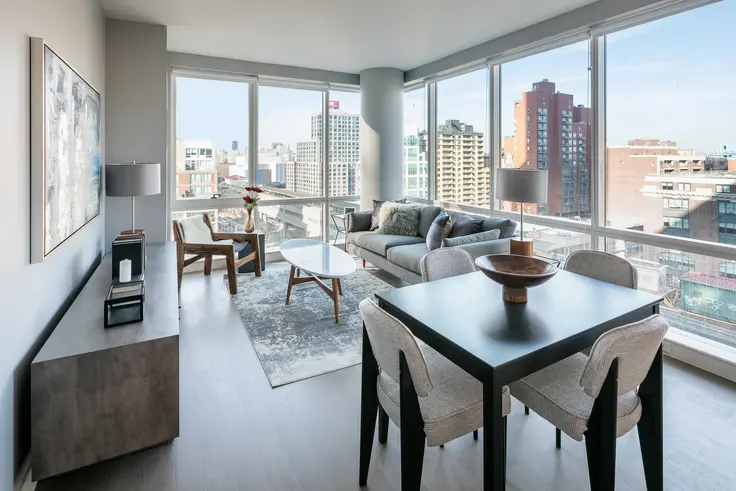 Enlarge Image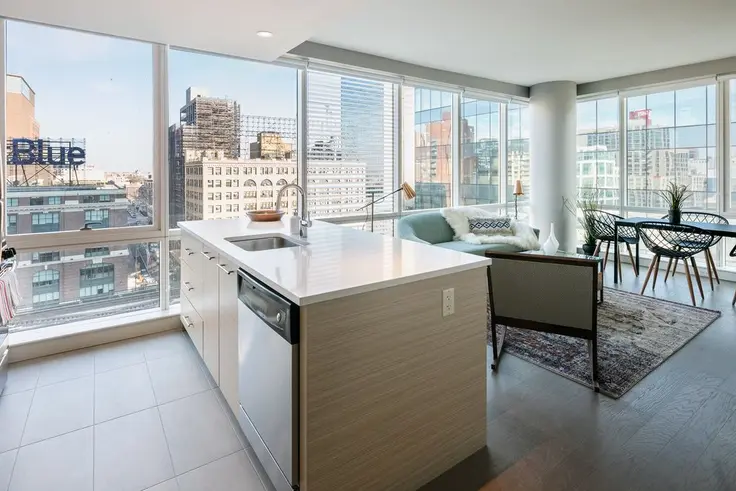 Enlarge Image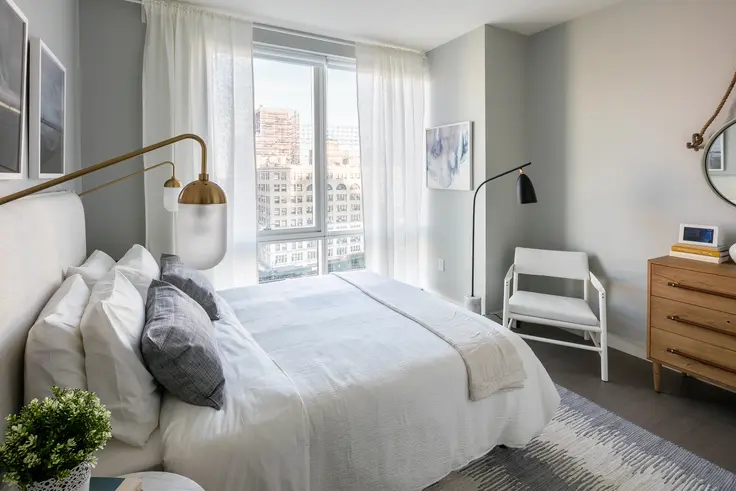 Enlarge Image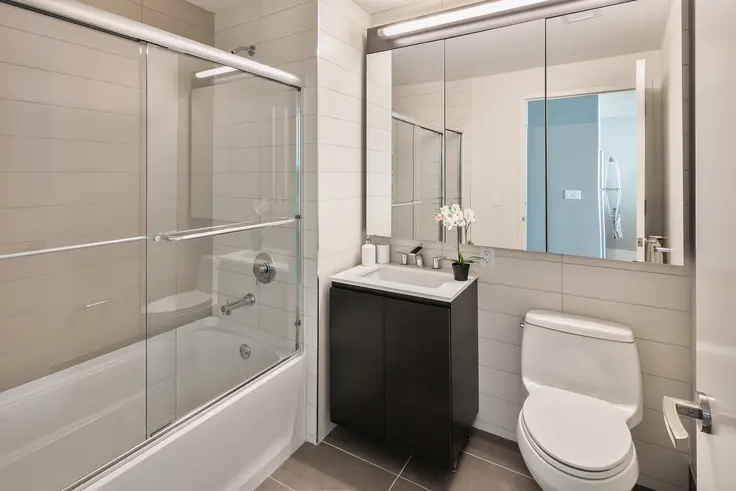 Enlarge Image
The 58-story building was developed by
Heatherwood Communities
who also erected
27 on 27
next door in 2013. Tower 28's architects are
Hill West
who hashed out a slick glass design to appropriately mark the apex of LIC's burgeoning Queens Plaza skyline.
The final touches are being put into place and the building is now ready for
immediate move-ins
.
Availabilities
show one-bedrooms are priced from $2,975/month, two-bedroom from $4,473/month, and three-bedrooms from $5,867/month. For a limited time, the team is offering one-month free rent on 12-month leases and two months free on 24-month leases.
MNS
is handling leasing.
The 46th-floor terrace has an accompanying lounge and communal kitchen on its floor. The terrace features seating and planted areas and has sunny views to the east, south, and west.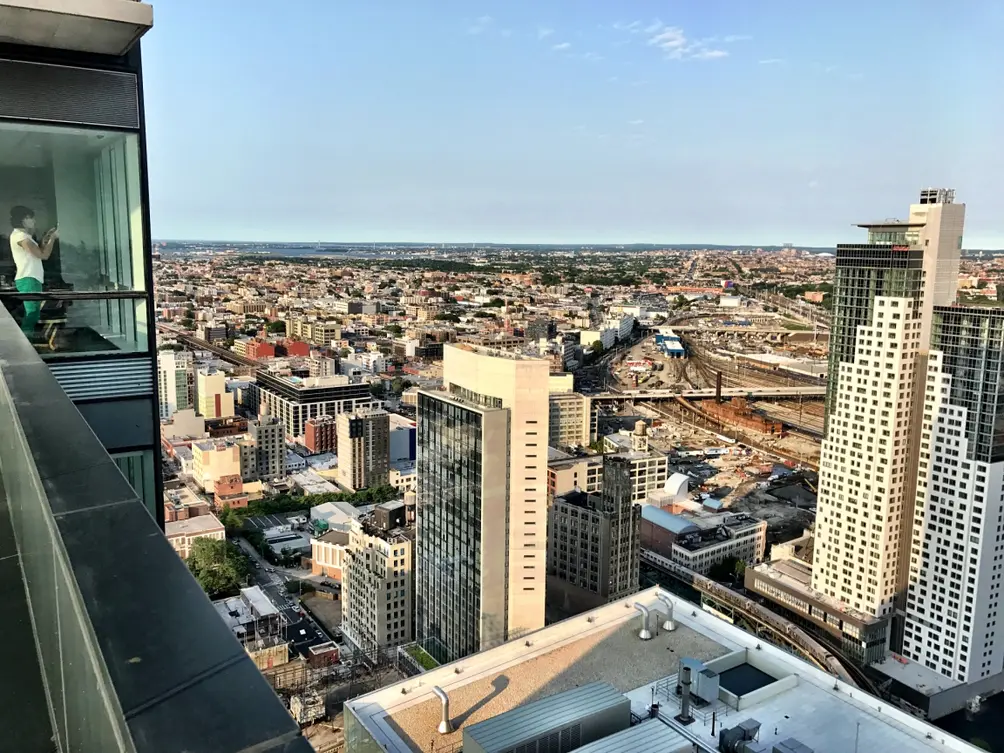 This is the view to the northeast where you can watch planes land at LaGuardia. The Aurora (center) is renting with 1-beds priced from $2,580/month.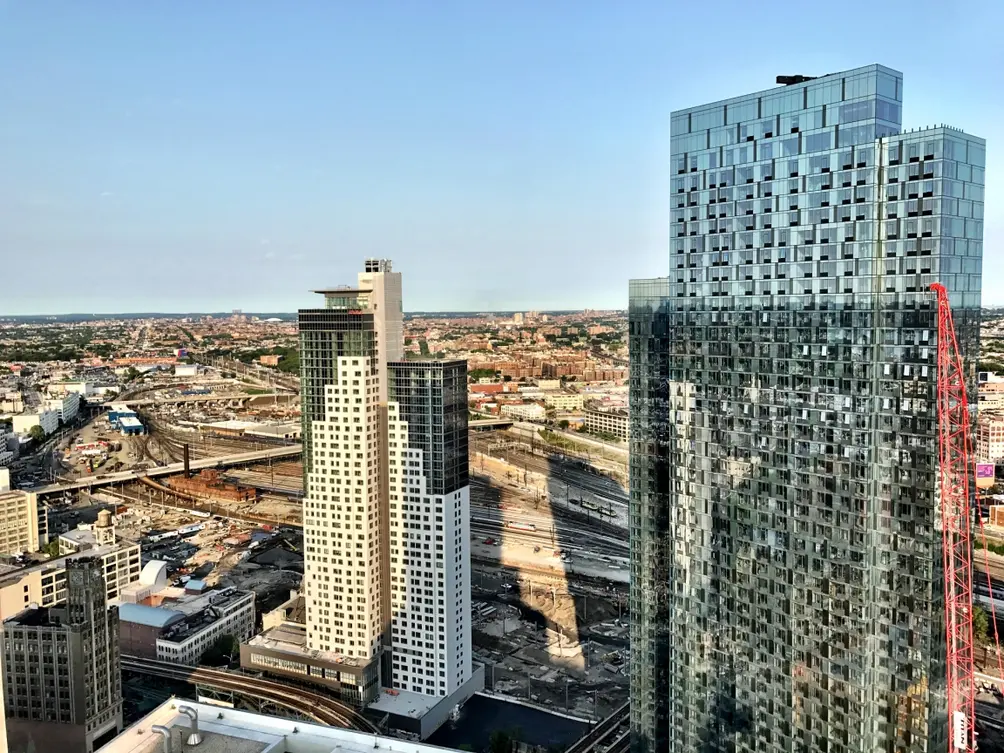 The view to the northeast includes Sunnyside Railyards, the new rental ALTA LIC, and Tishman Speyer's Jackson Park. Also visible in the lower left-hand corner is the Long Island City Clock Tower (Bank of Manhattan Building) which will be buffered by the neighborhood's future 750-foot-tall rental, Queens Plaza Park.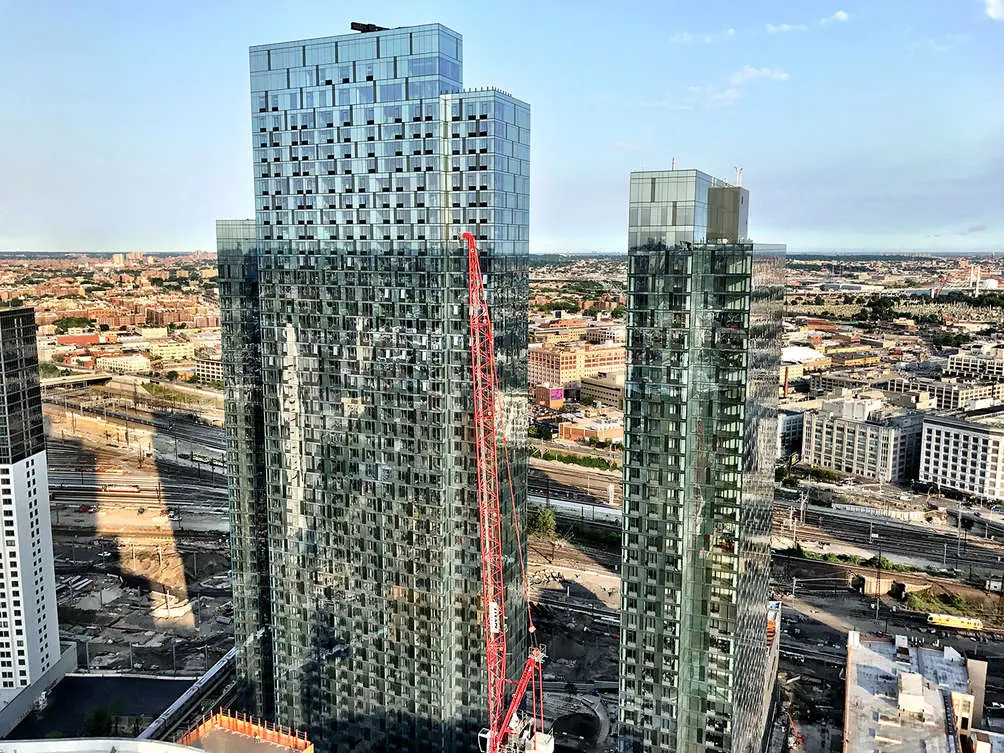 Directly east are the three glass towers of Jackson Park topping out at 42, 44 and 53 stories. Rents in the complex start at $2,372/month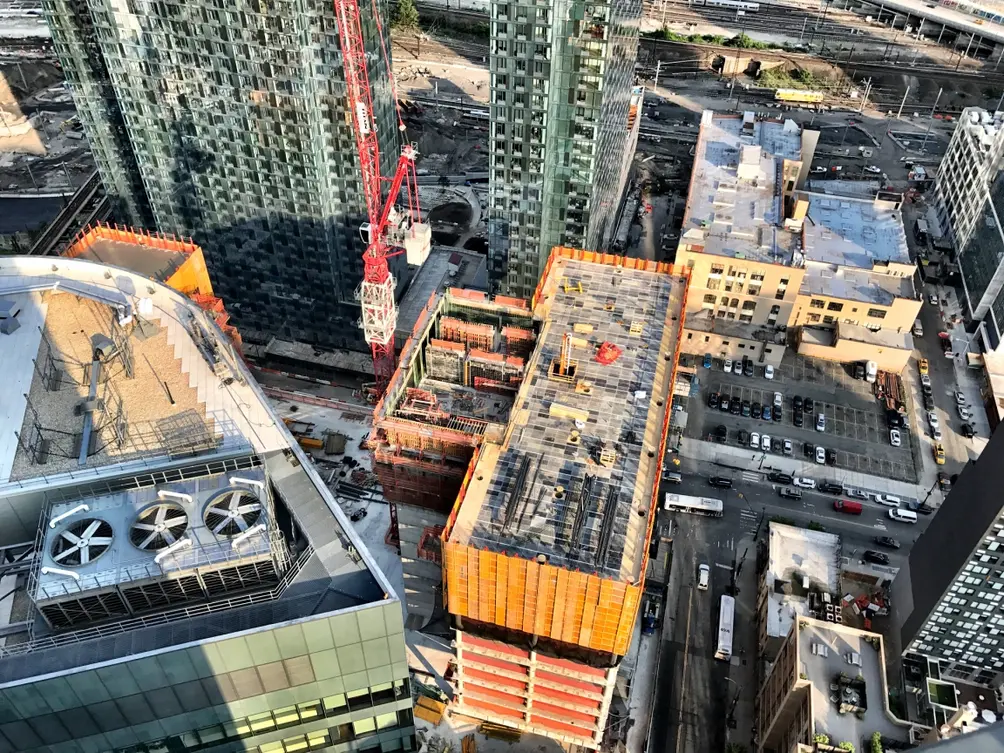 Looking closer to the ground is the commercial counterpart of Jackson Square called The JACX. The rising pair of 26-floor office towers are already 70 percent pre-leased to fashion and tech companies.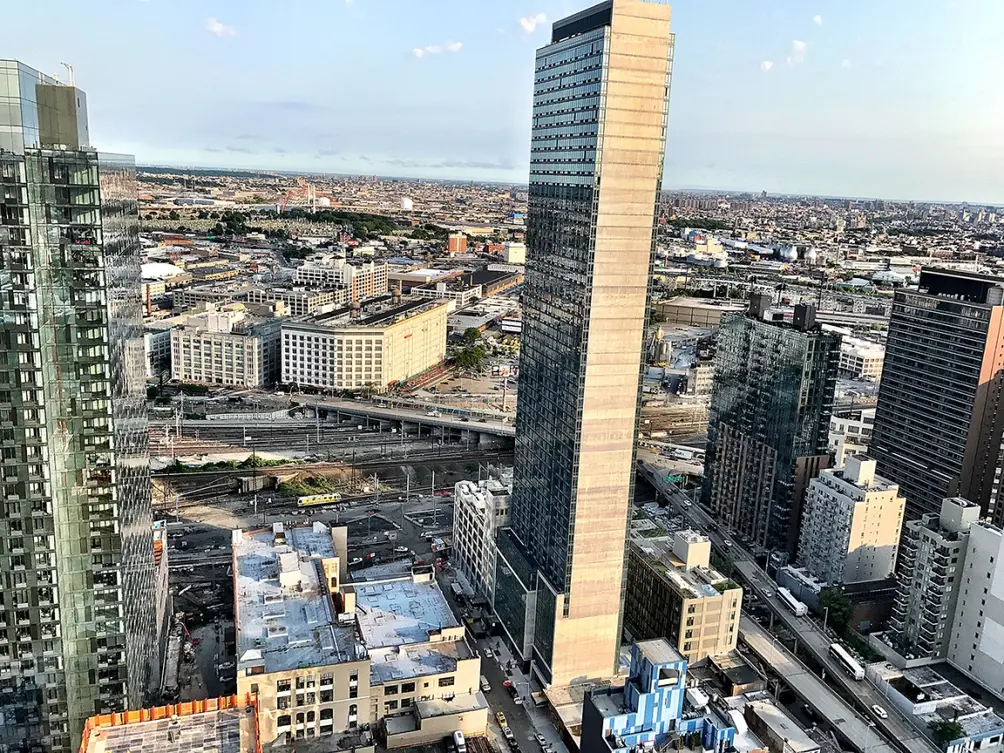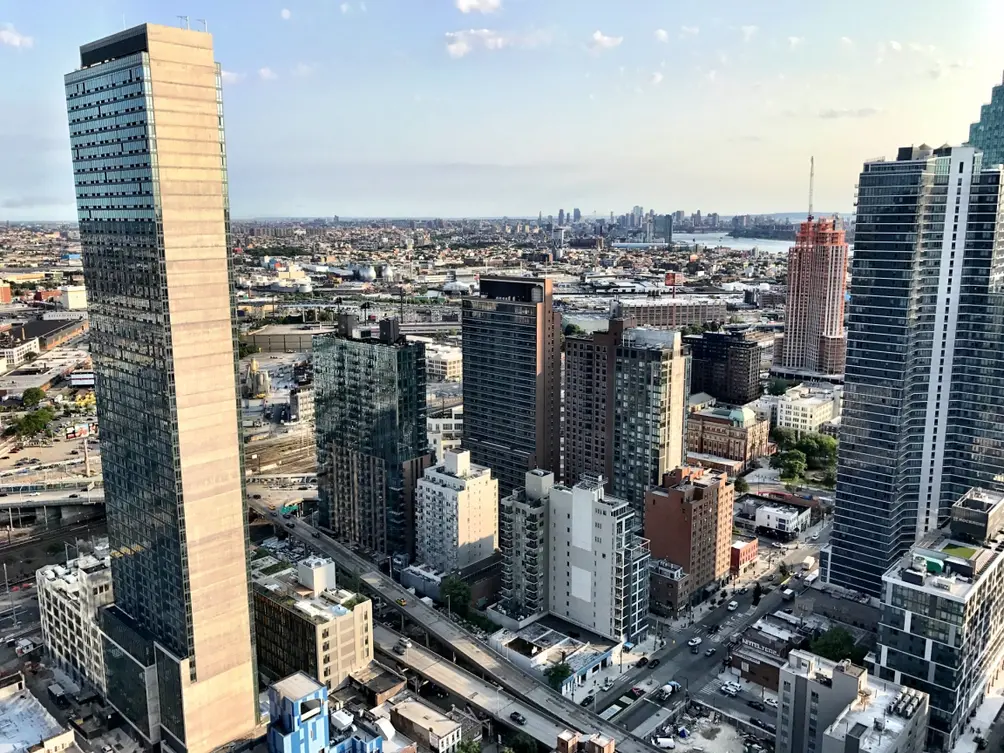 Centering in on Purves Street, a dead end street lined with more than a half-dozen new buildings.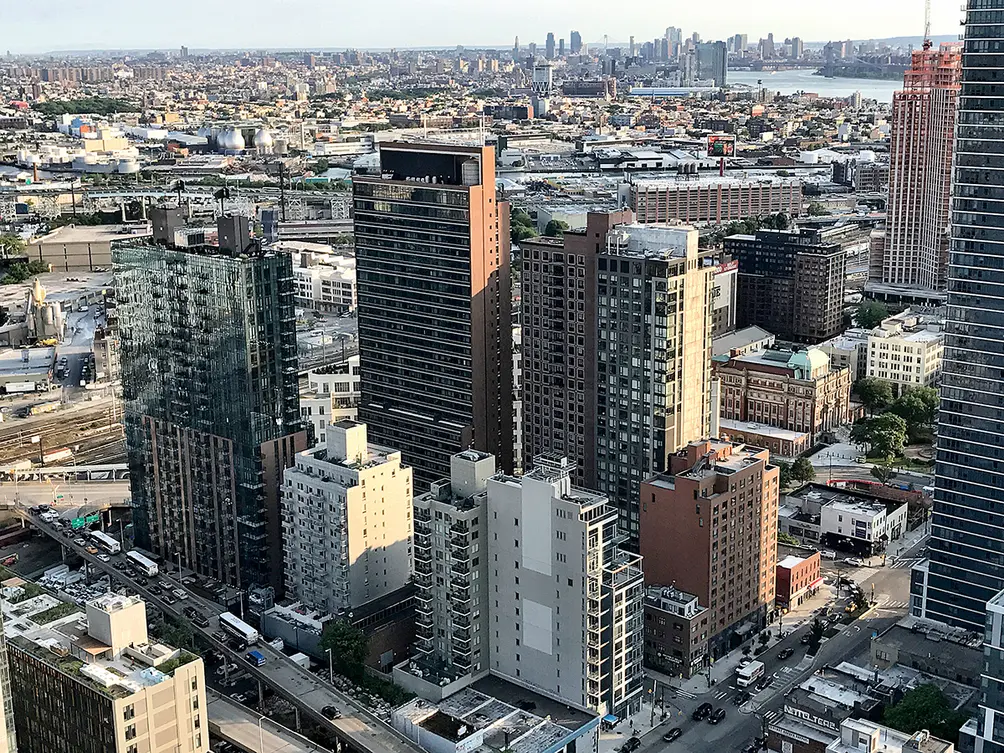 Latest to open along the stretch is The Forge, an amenity-packed slab designed by FXCollaborative. One-beds start at $3,284/month.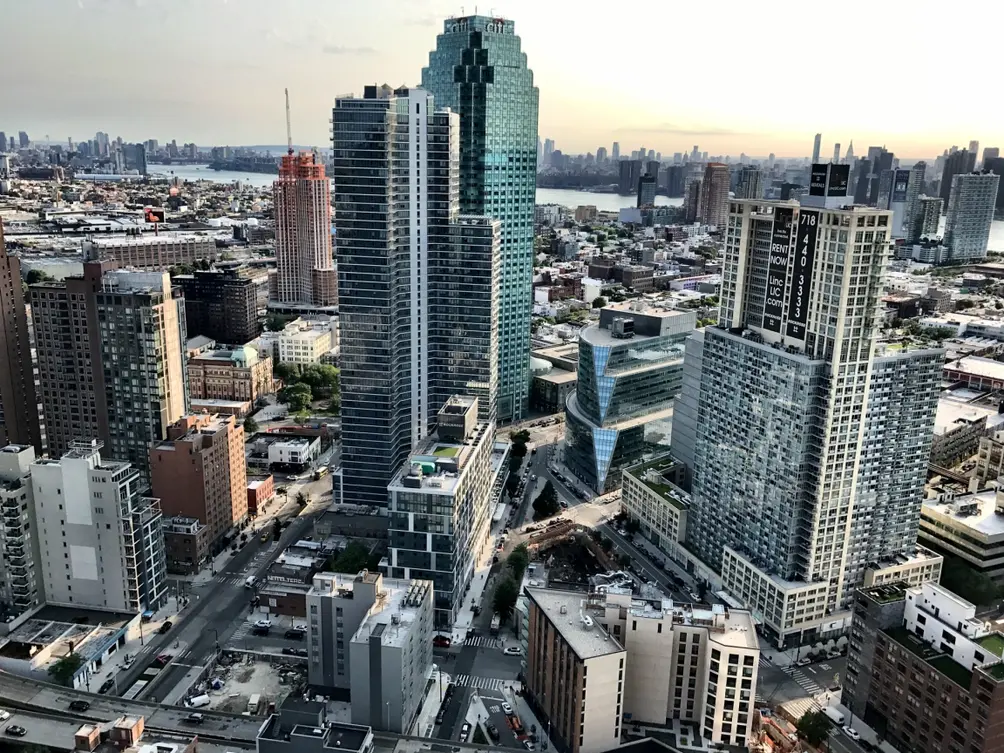 Looking south is long-time Queens tallest One Court Square. The 5Pointz redevelopment and Brooklyn can be seen in the distance with the East River stretching across. In the center are the Rockrose rentals: Hayden and LINC LIC with a new tower Triangle under construction between them. Behind LINC will be LIC's future tallest building, Court Square City View Tower.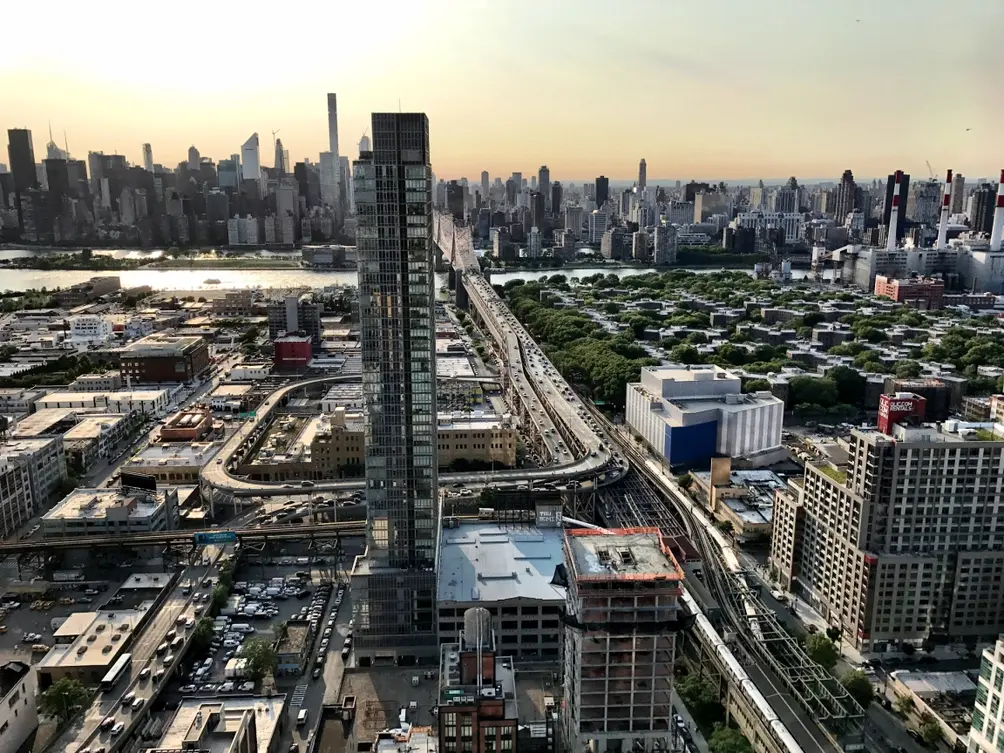 To the west are open views towards Manhattan over industrial LIC. Former Queens Plaza tallest, 1 QPS Tower, is centered and has one-beds priced from $3,230/month.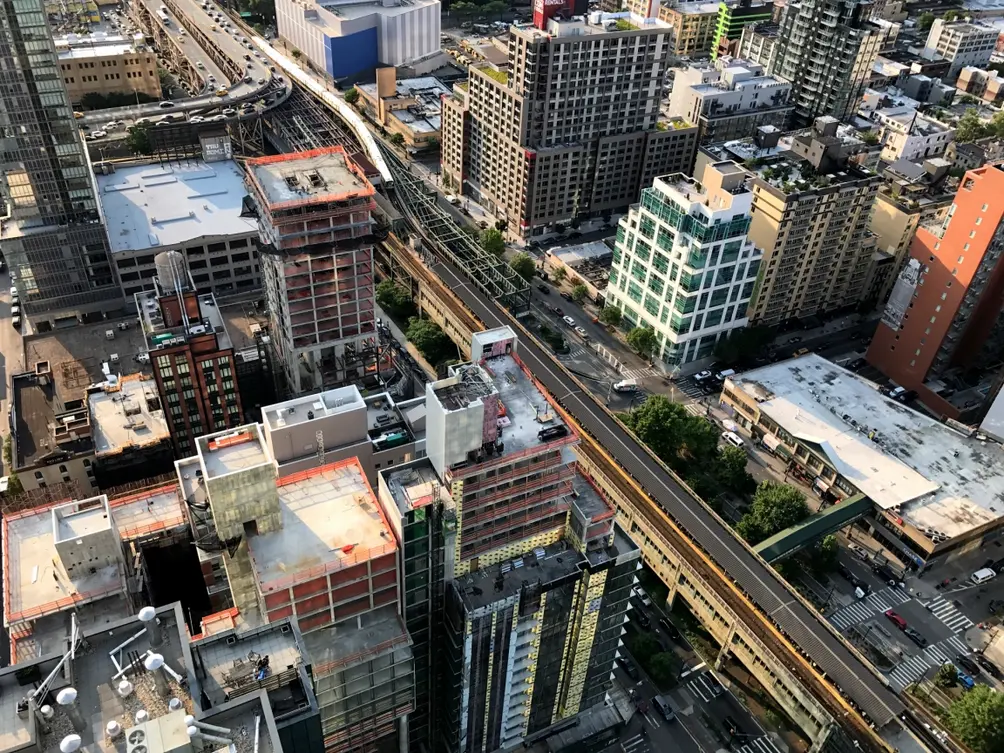 North of Queens Plaza / Ed Koch Queensboro Bridge are the Queensbridge Houses and the recently-finished rental QLIC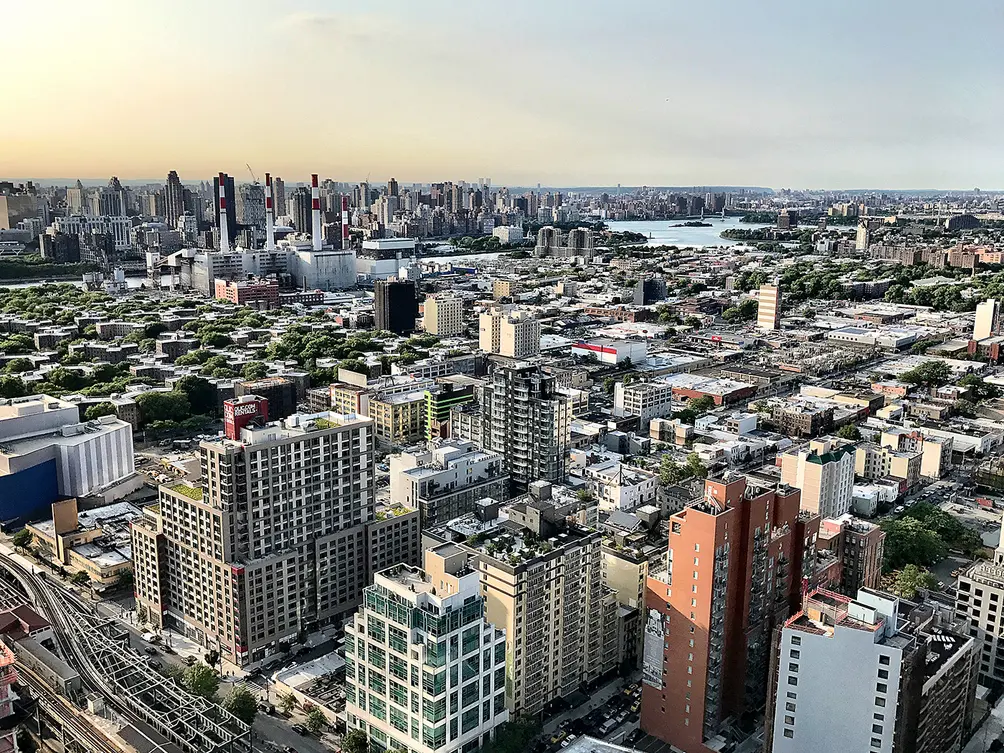 North of Queens Plaza / Ed Koch Queensboro Bridge are the Queensbridge Houses and the recently-finished rental QLIC. The view to the northwest looks over LIC's Dutch Kills neighborhood which seems to get a new hotel proposed every week.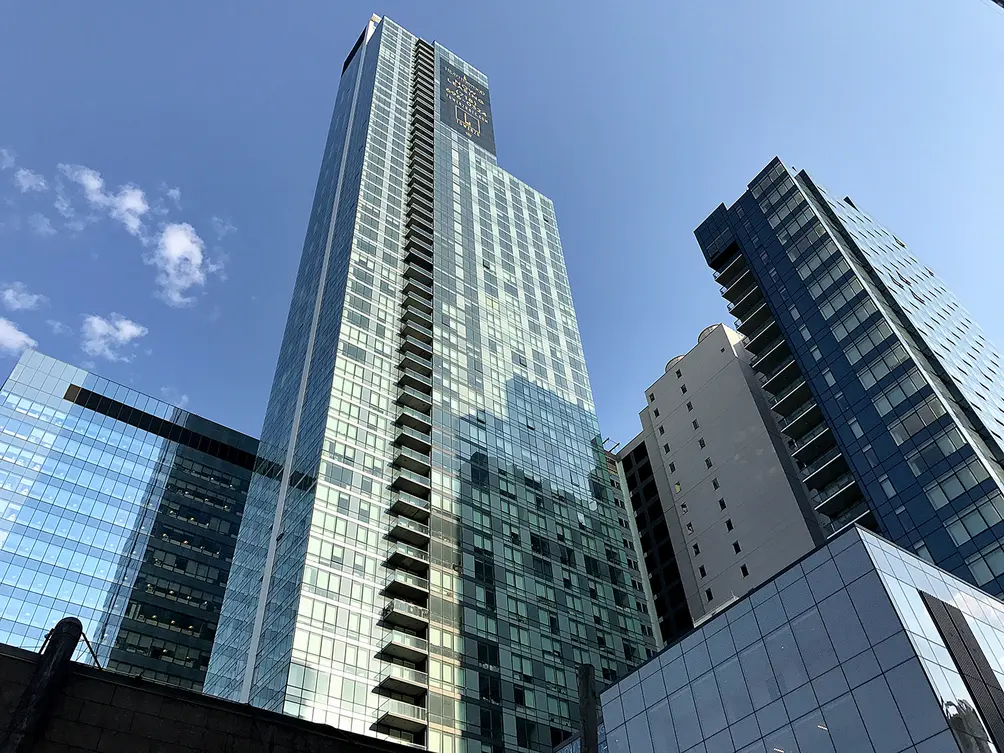 The 451 studio to three-bedroom apartments have floor-to-ceiling windows with custom blackout shades, Bosch washer and dryer, individual room controlled heating and air conditioning, kitchens with custom cabinetry, quartz countertops, and stainless steel General Electric appliances.
Accompanying the apartments are a full suite of amenities that include a fitness center, game room, children's playroom, and social events curated by LIVunLtd. Situated on a lower setback is an indoor pool with a retractable door leading to an outdoor terrace. Additionally, there is a residents' lounge on the 46th floor with a terrace and an observation deck on the 58th floor.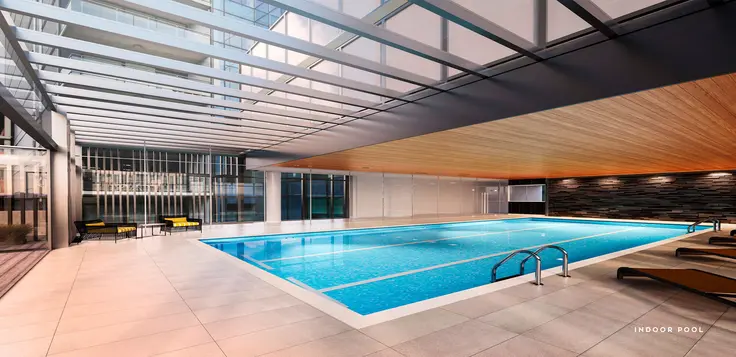 Enlarge Image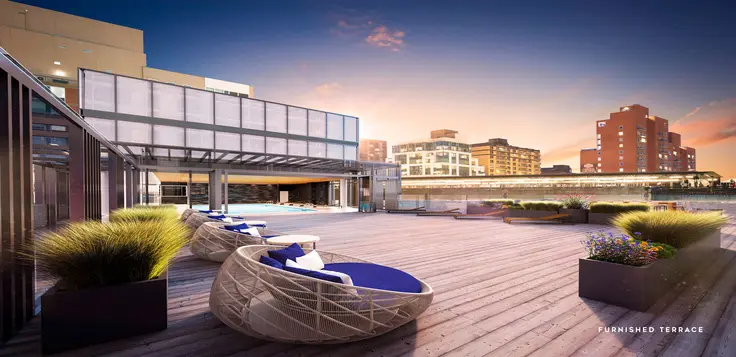 Enlarge Image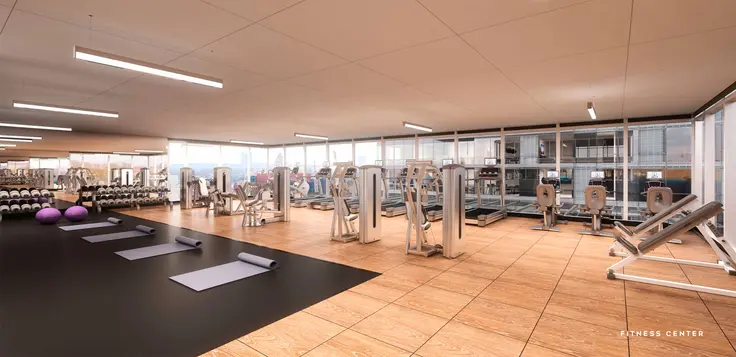 Enlarge Image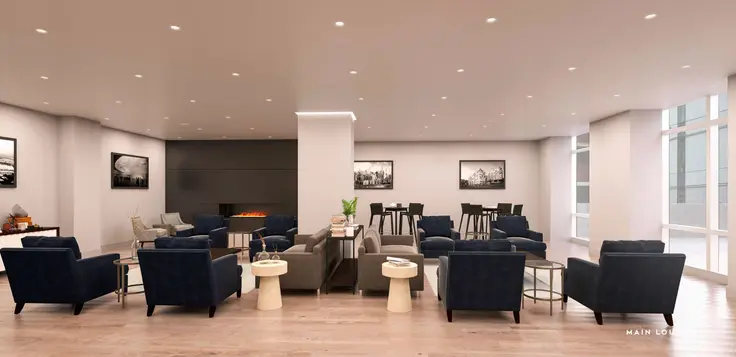 Enlarge Image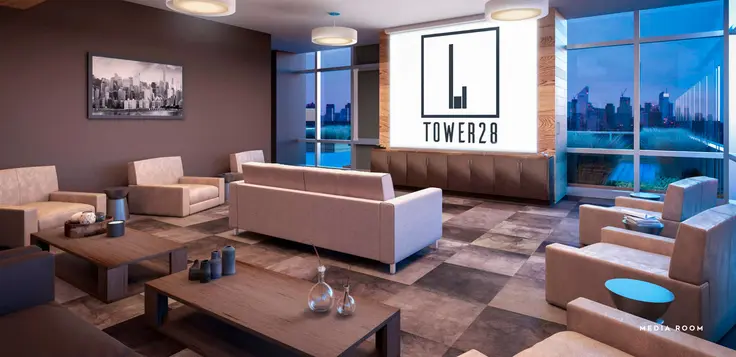 Enlarge Image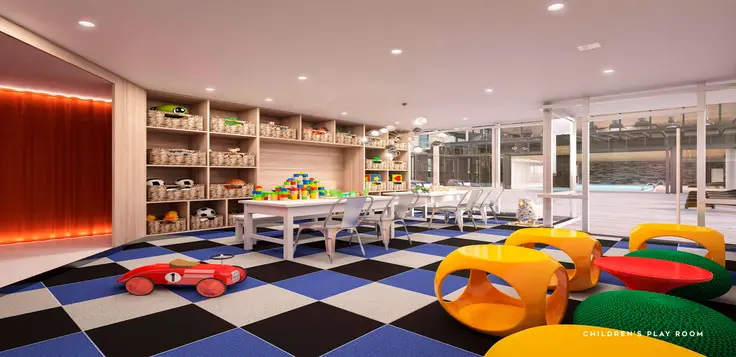 Enlarge Image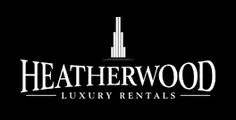 Additional Info About the Building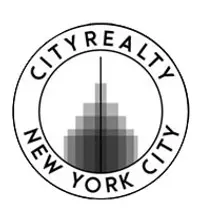 New Developments Editor
Ondel Hylton
Ondel is a lifelong New Yorker and comprehensive assessor of the city's dynamic urban landscape.