Rental Building News and Offers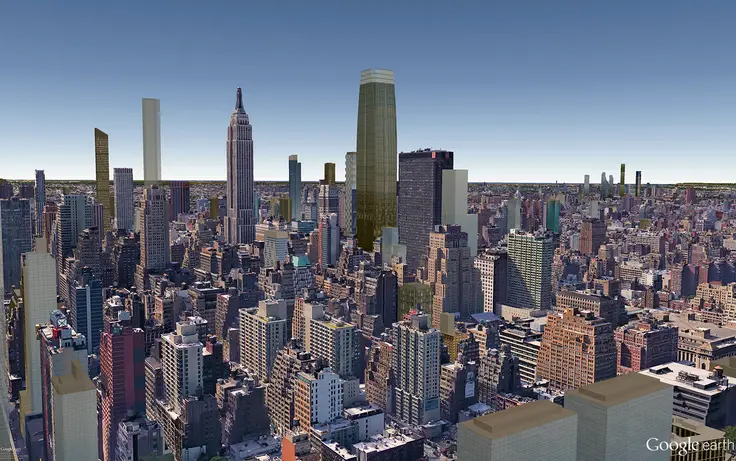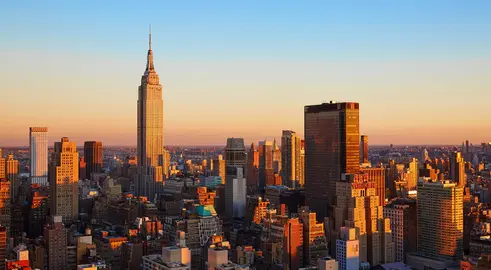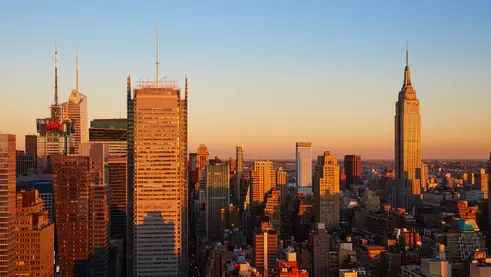 Midtown West's
newest rental tower,
555TEN
, commenced leasing on its 600 light-filled apartments this past November. Two weeks ago, we brought you new images of the building's
all-encompassing list of amenities
which includes a bowling alley, and a rooftop swimming pool that will be the highest outdoor pool in the city. More recently, we took a peek at some finished apartments and were blown away by the panoramic views most residents will enjoy. The 610-foot tall tower is positioned just outside Midtown's forest of skyscrapers, therefore granting its units skyline views extending from FiDi to the Upper West Side, as well as, sunset exposures of the Hudson River.
Of course, the tower's solitude won't last forever. Change is the only constant in Manhattan after all. 555TEN's residents will have front-row seats to watch the dawn of Hudson Yards, Manhattan's newest neighborhood. Serving as an ideal location to watch the skyline grow, we took some quick Google Earth captures to show the area's future transformation.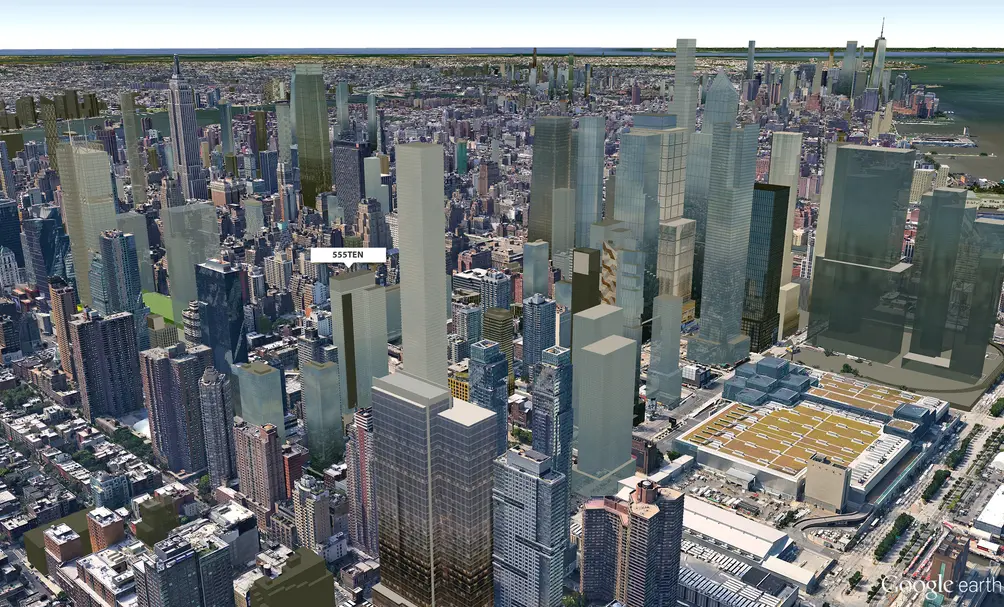 Sunrise views to the east offer front and center views of Midtown West. The spires of the Empire State Building, the New York Times Building, 4 Times Square and the Bank of America Buiding poke above the crown. The Port Authority Bus Terminal is planned to be redeveloped, but that vision is years down the road.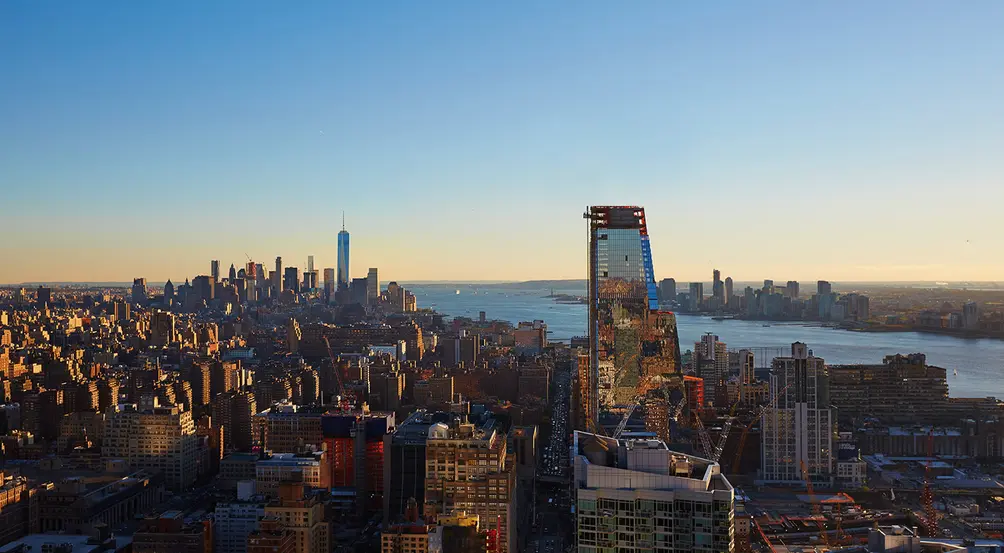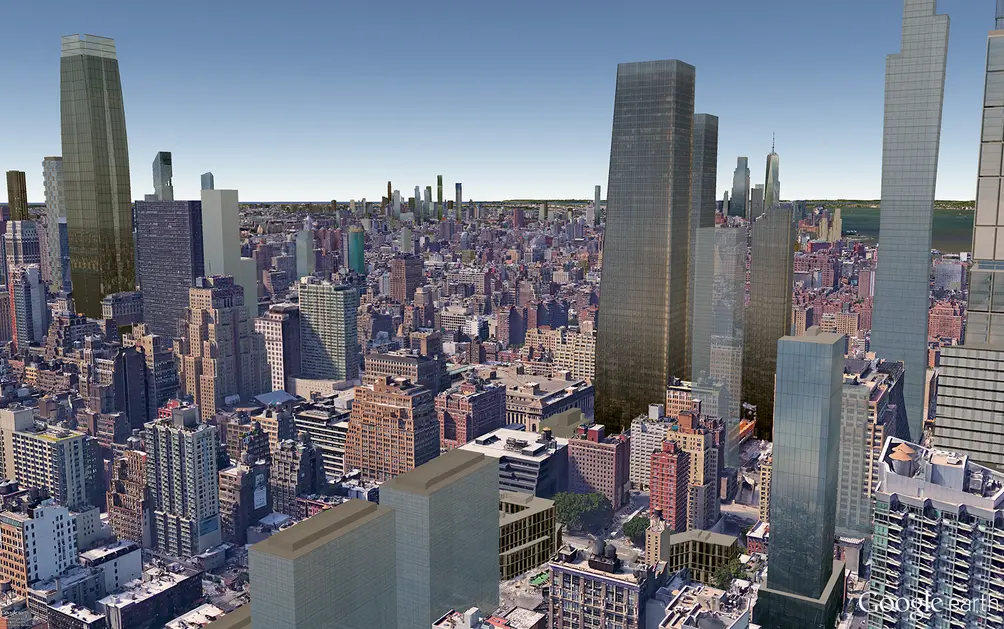 The views to the south have the farthest reach and are the most spectacular. Directly ahead is Lady Liberty, Ellis Island, and the New York harbor. The renewed downtown skyline anchored by One World Trade Center completes the breathtaking composition. New buildings to crop up in the vista will include Brookfield's Manhattan West, which features two supertall office buildings, and the nearly-complete rental named
The Eugene
. On Tenth Avenue and West 36th Street, Sherwood Equities is planning a
40-story, 215-unit residential building
.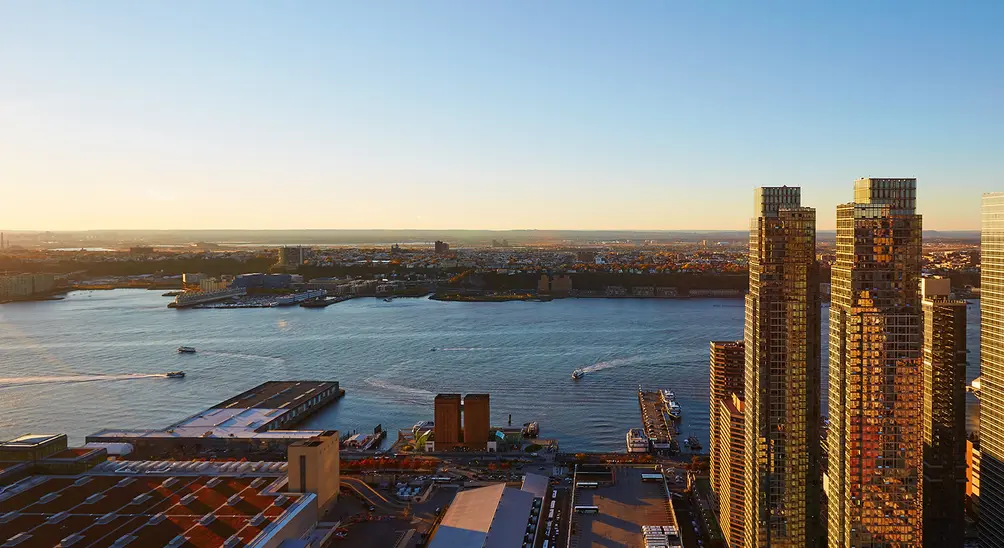 Western exposures look out onto the Hudson River and New Jersey. The low scale area includes the Lincoln Tunnel approach and the Jacob Javits Center which affords river views. The area was upzoned a decade ago and dozens of new buildings, along with a new landscaped boulevard/ park, are now in the plans.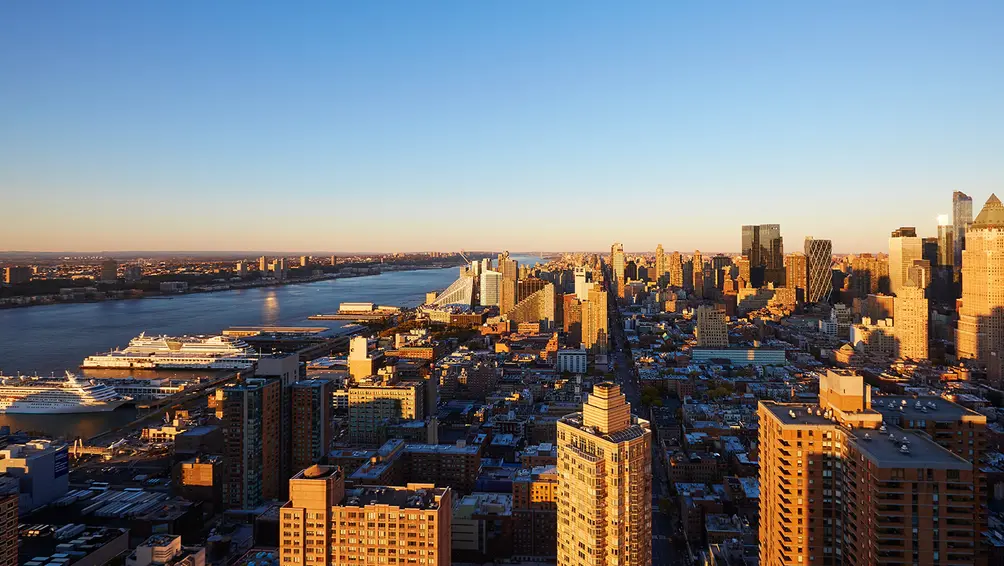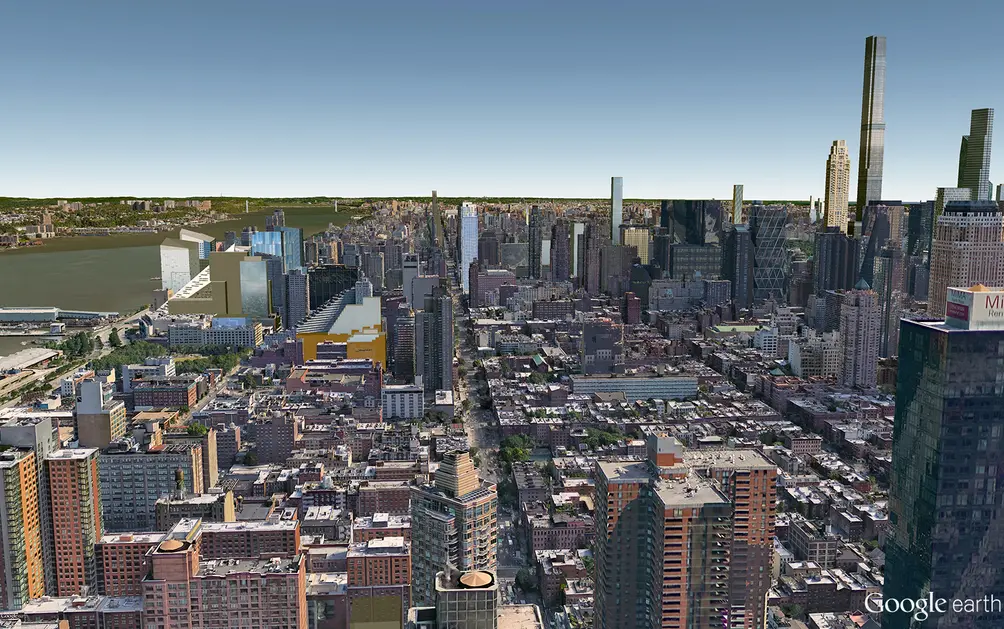 Northern exposures benefit from views over low-rise Hell's Kitchen. Watch ships pull into the Manhattan Cruise Terminal and see the majestic Palisades and the George Washington Bridge beyond. Look down on rival rental buildings such as
Gotham West
,
VIA 57 WEST
and
Mercedes House.
A variety of layouts, from studios to three-bedrooms, are available for immediate occupancy. For a limited time, the leasing team is incentivizing new lease signers with two months of free rent on 14-month leases. Studios are priced from $2,785/month, one-bedrooms from $3,970/month, two-bedrooms from $6,530/month, and three-bedrooms from $8,565/month. Prices are net effective and the leasing team can be contacted at the bottom of this page.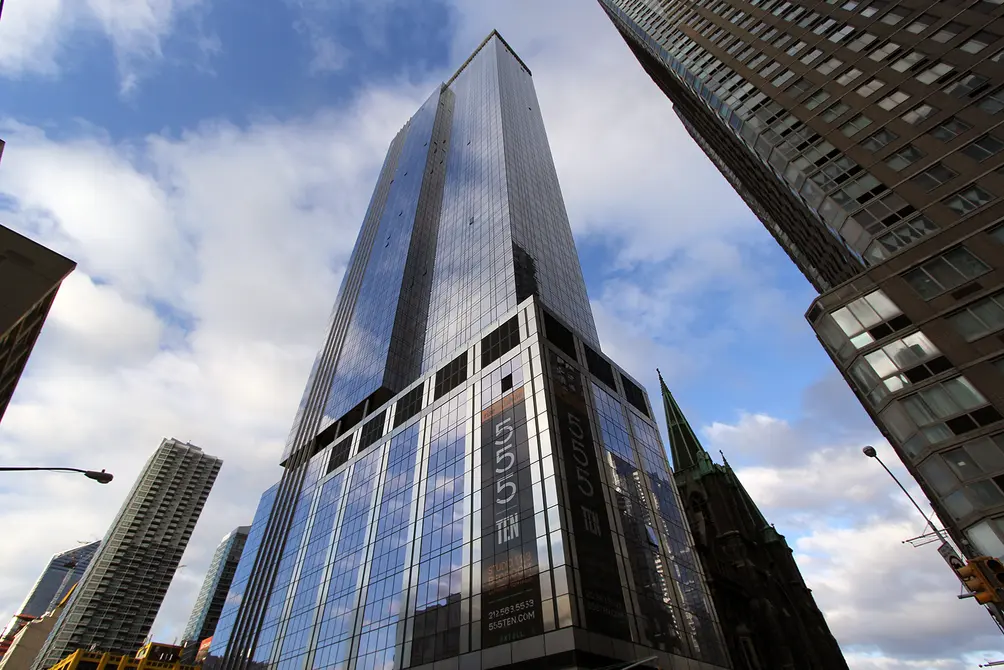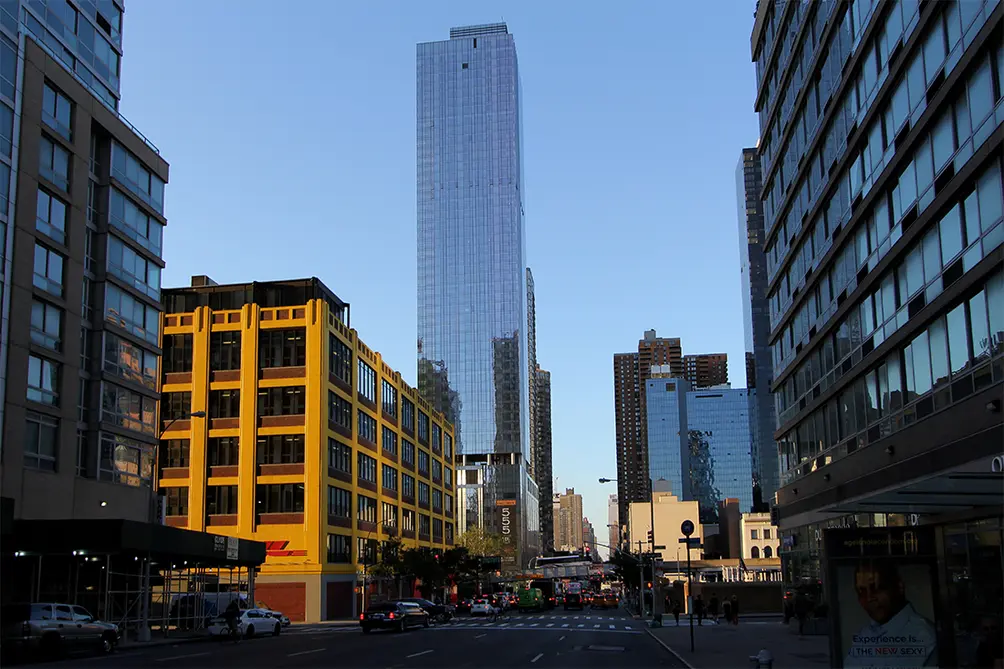 Additional Info About the Building