Rental Building News and Offers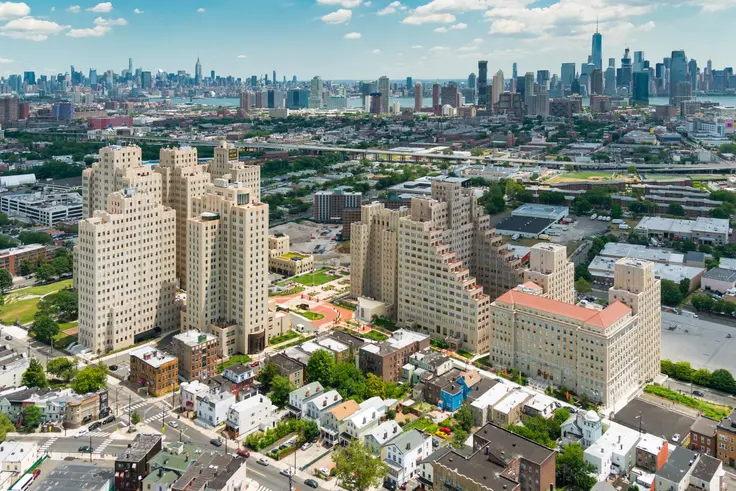 Greater New York is poised to add the
third-highest number
of new apartments of any US metro area in 2019, with Jersey City promising to contribute
nearly as many units as Manhattan
. But before a phalanx of shiny new towers rose on the harbor waterfront, the mountain-like, Art Deco profile of the Jersey City Medical Center has long dominated the city's skyline. The recently renovated complex, now known as
The Beacon
, offers
some of the best-appointed rentals
west of the Hudson River, at price points well below comparable offers in the Five Boroughs, which
start at $1,711 per month
.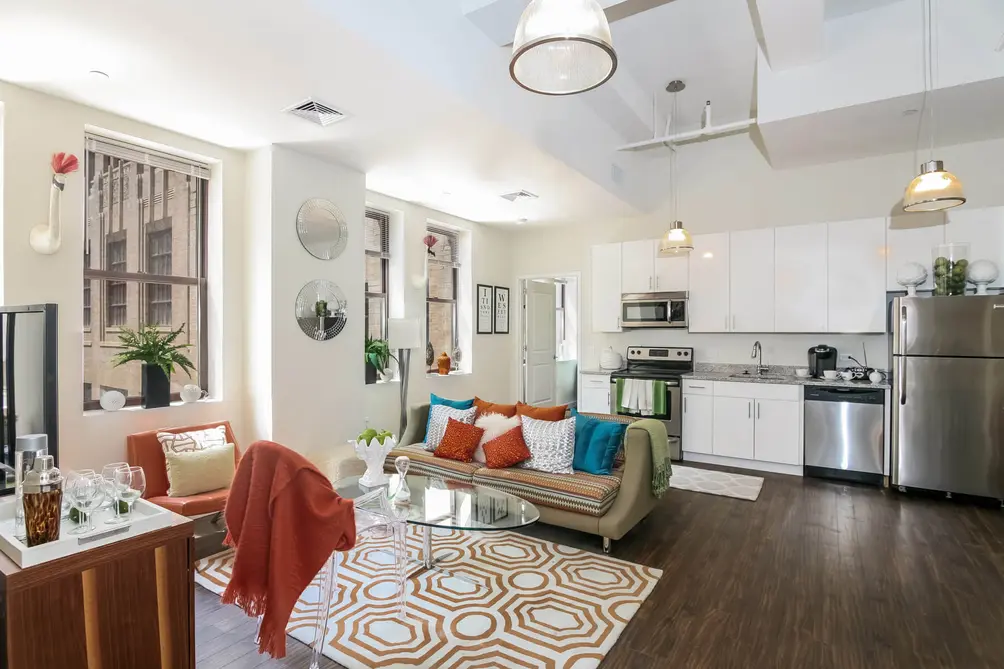 Majestic Art Deco manifests in the medical center's ten 10- to 22-story structures through cream-colored brick and stone reliefs on the exterior, and dazzling, colorful interiors. The recent conversion, orchestrated by Ismael Leyva Architects, allows residents to enter through a terrazzo-floored and stone-paneled lobby, relax in a lounge trimmed with Gothic tracery, let the young ones hang out in a wood-paneled, coffer-ceiled playroom, and work out in a sunlit, double height gym trimmed in green and gold pilasters and octagonal lanterns. The buildings' setbacks have been converted into terraces, which offer sunbathing with sweeping views of the Jersey City and Manhattan skylines.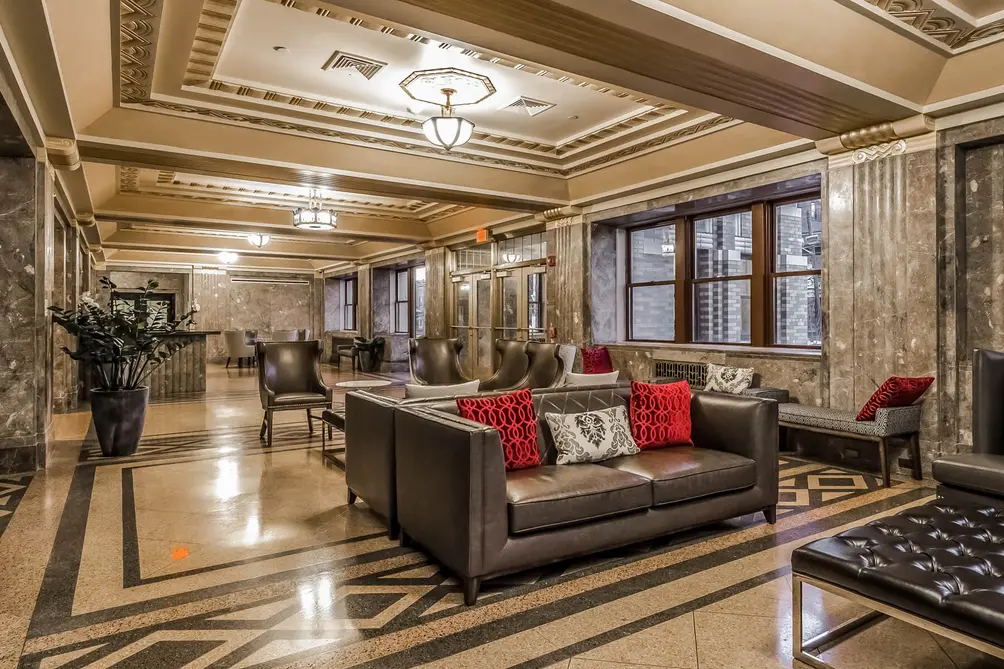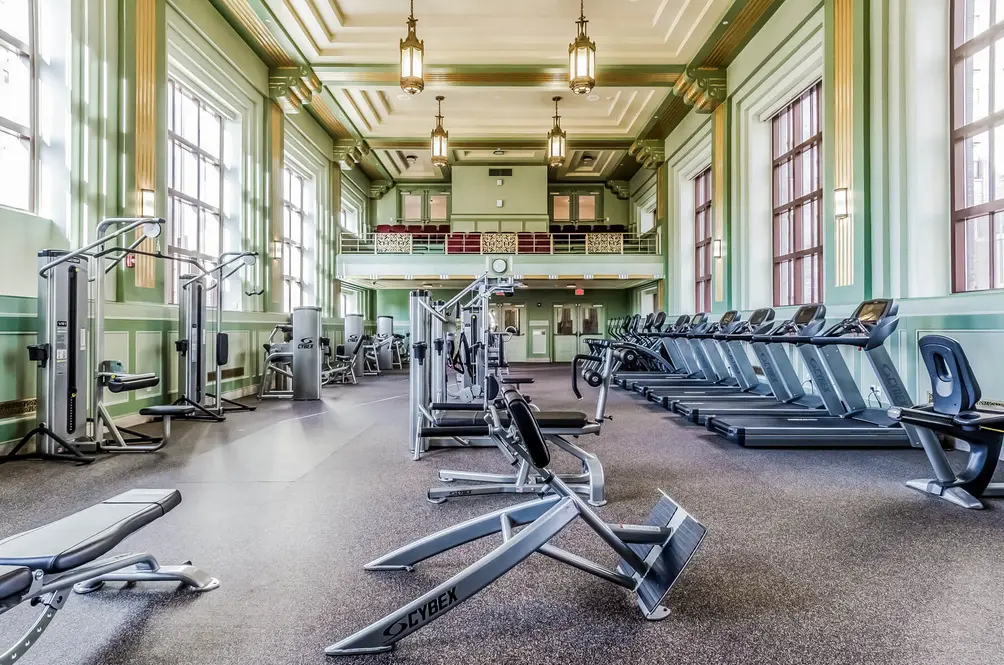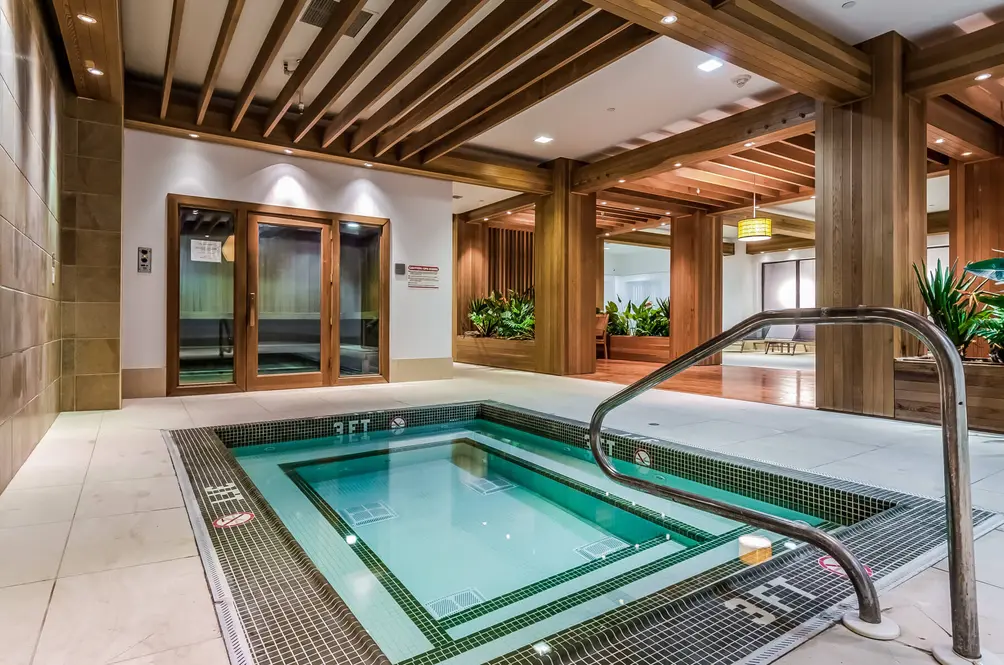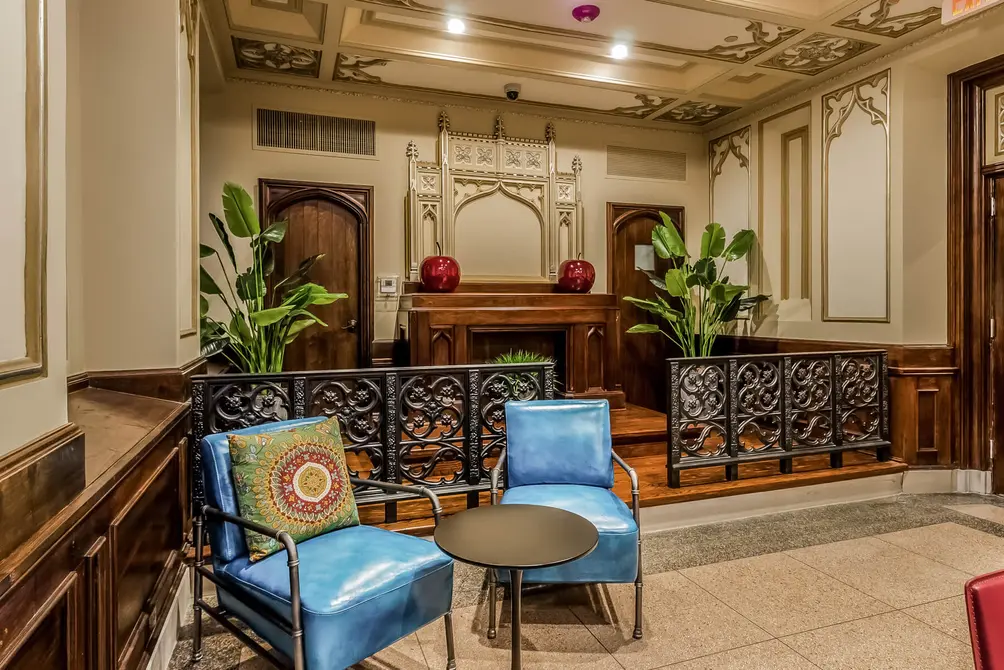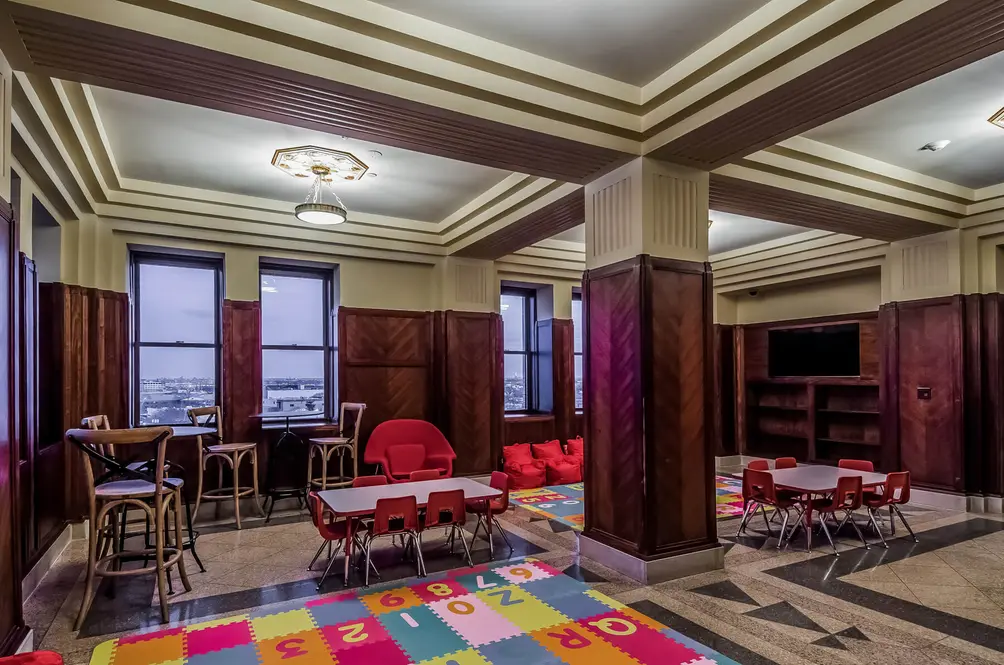 The Beacon's grounds have been updated accordingly, with three acres of open space, grilling stations, dog runs, a playground, and an elevated park atop a multi-story garage. The residents may also make use of an on-site convenience store, various resident activities, 24-hour concierge service, and a shuttle that offers rapid access to shopping, dining, and the PATH station at nearby Journal Square.
The Bozzuto-managed complex offers 1,155 rental units that range from studios to three bedrooms and offer open open layouts, hardwood floors, stone countertops in kitchens, and in-unit washers and dryers.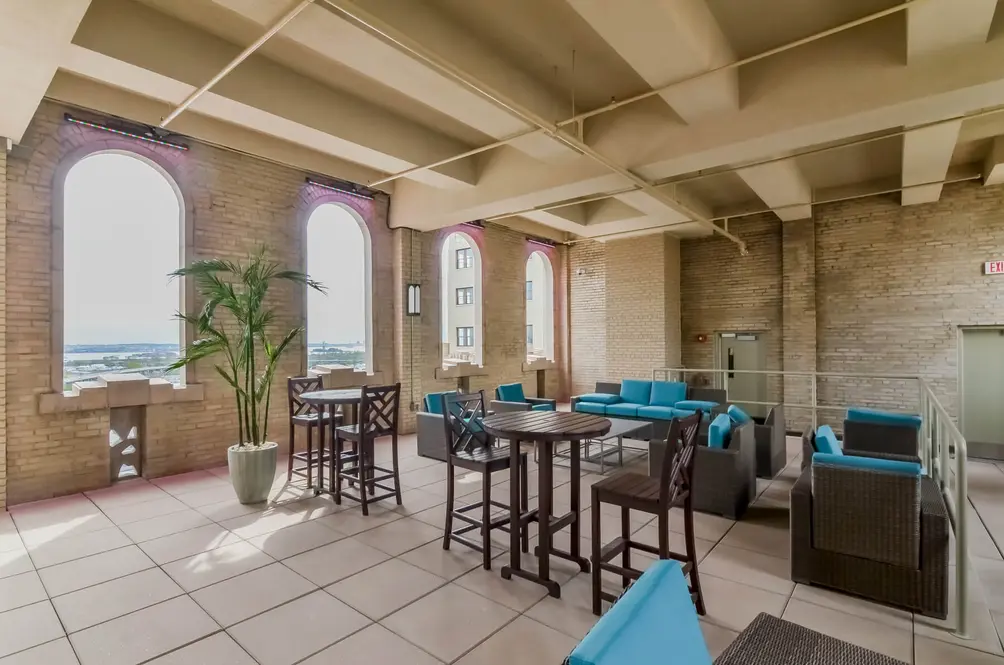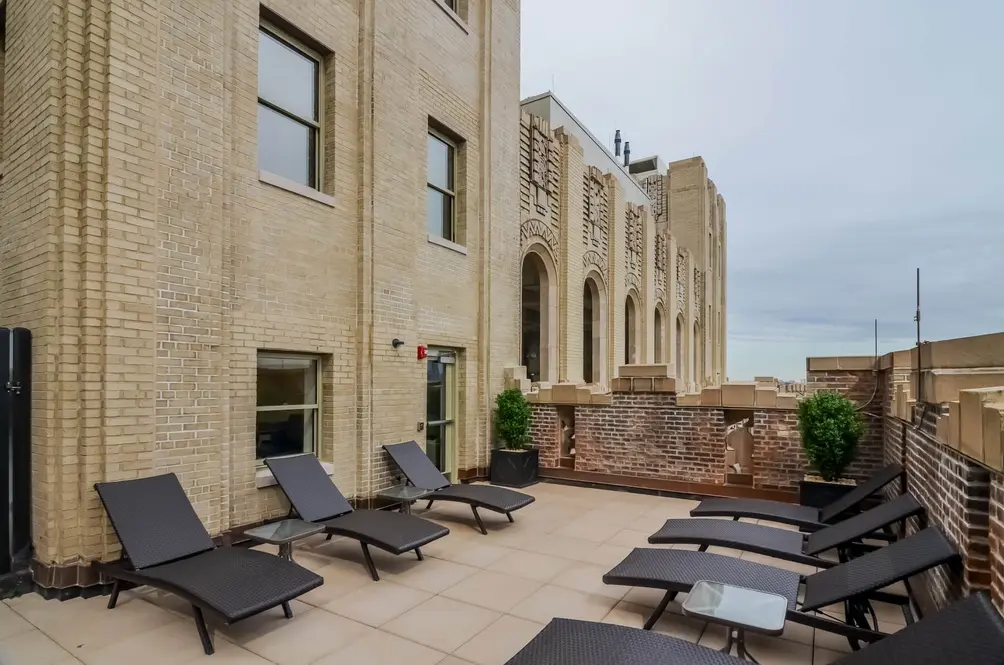 Mayor Frank Hague, who presided over the city from 1917 to 1947, used funds from President Roosevelt's Depression-era Works Progress Administration to construct the hospital that ranked as the third-largest in the United States.
According to historian Thomas Fleming
, the Jersey City Medical Center was "three times bigger than the city needed, but Hague was thinking of trying to create a greater Jersey City out of Hudson County's smaller cities." The Mayor ensured that the hospital serviced all of the city's residents, whether or not they were able to pay. Today, one of the buildings at The Beacon carries the Mayor's name.
North Jersey's ongoing renaissance testifies to the enduring promise of the visionary Mayor's ambition. Jersey City, which a 2017 SmartAsset study ranked Jersey City as the most livable city in the United States, continues to boost its skyline with condo and rental towers alike, which include 99 Hudson Street, the state's new tallest building, and 235 Grand Street, a 46-story rental skyscraper at the vanguard of the rapidly-growing Paulus Hook district. Hoboken keeps up the pace with offers such as the Edge Adams Lofts and 7 Seventy House, where former industrial blocks make way for vibrant communities. Even Harrison, which bears "Beehive of Industry" as its motto, is a rapidly-growing residential destination with destinations such as the riverfront-facing, 257-unit One Harrison rental. Given the New Jersey's yet-untapped potential, future growth is sure to sprout in the Garden State.
Building and Land Technology
Additional Info About the Building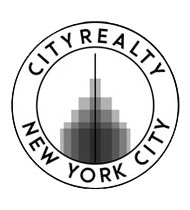 Content & Research Manager
Vitali Ogorodnikov