Rental Building News and Offers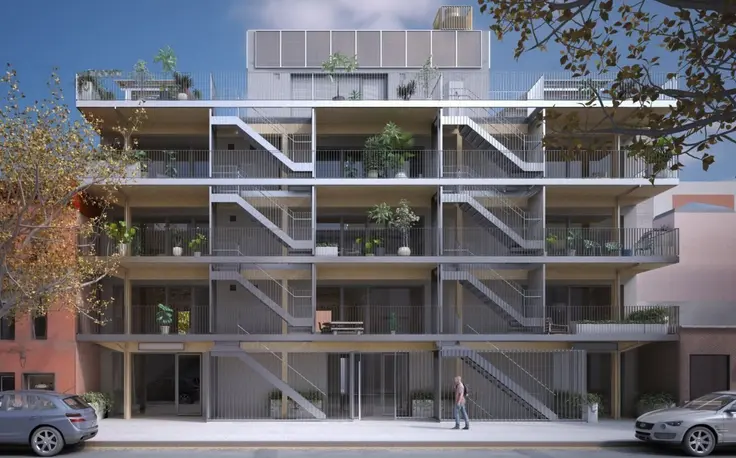 Frame 283,
NYC's fourth-ever
cross-laminated timber
(CLT) building nearing completion at 283 Greene Avenue, recently debuted a
registration website
stating that leasing will begin early this year. At just five stories tall, the
Clinton Hill
project might not seem like a stand-out, but don't be fooled – in addition to the aforementioned laminated timber structural frame, this structure will tout avant-garde features such as a semi-modular buildout and a
Passive House
certification. You might know the architects,
Loadingdock5
, from
Hello Living's
massive residential portfolio that includes
The Wunderhill Townhouses
,
Hello Lenox
, and
Hello Nostrand
. Impressive as these are, Frame 283 will be the most cutting-edge of all.
The project converts a two-story manufacturing facility into a mixed-use commercial and residential building that will eventually hold 10 units. The apartments will likely be priced above average rents considering the building's high-tech features and the fact that each unit averages over 1,000 square feet. According to the website, the building's extraordinarily low carbon consumption and reduced energy demand will have a positive impact on both the environment and the lives of residents.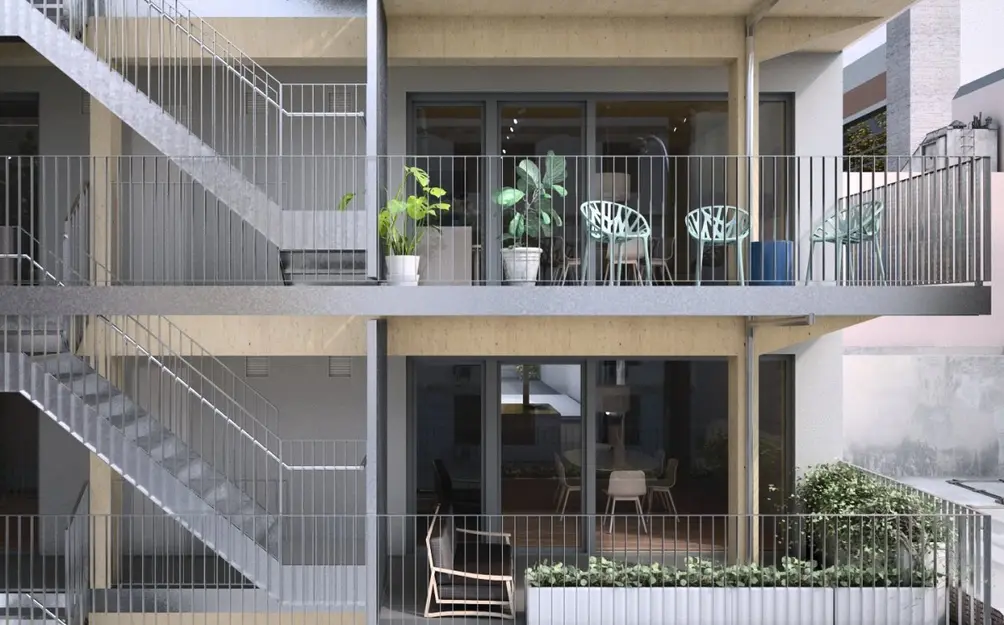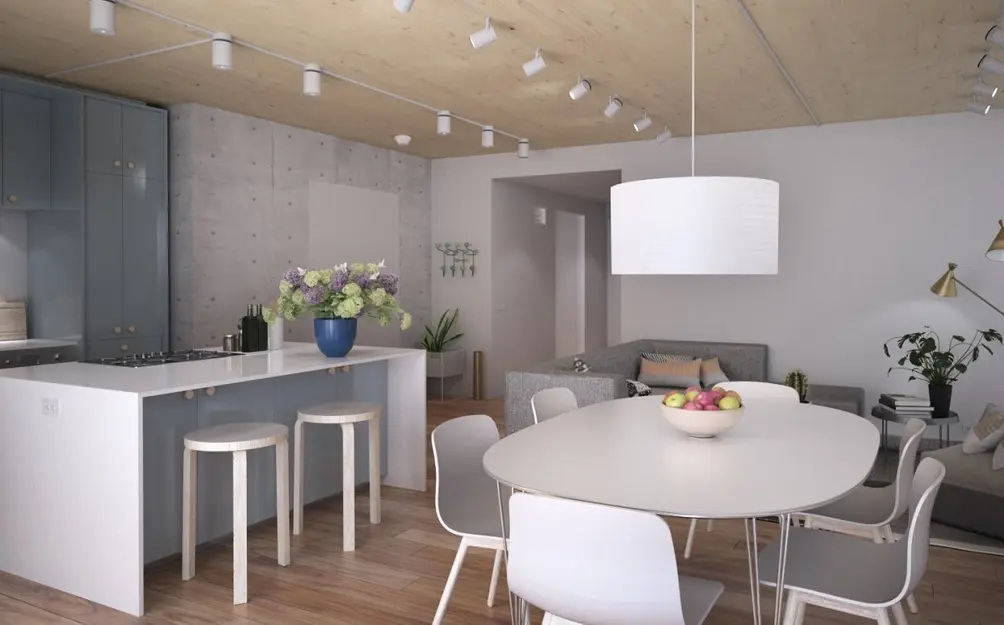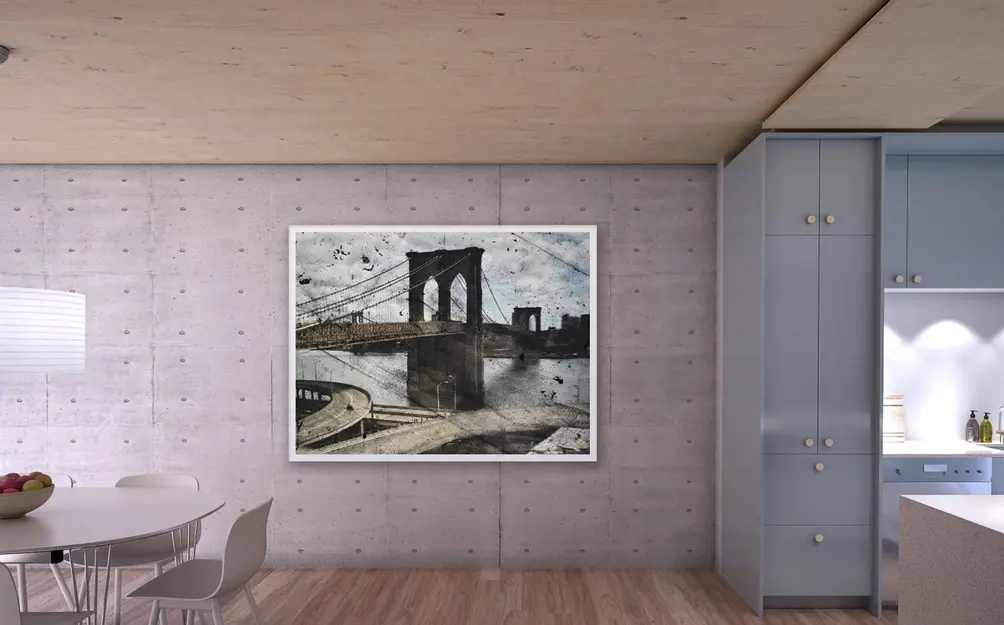 Floors two through four will hold three apartments each, and the fifth floor will have a single residence with a private roof terrace. Each apartment will have a balcony and a dedicated elevator entrance, as well as access to a common courtyard and a bike room. Solar panels, to be installed on the upper facade and roof, will generate enough power during daytime hours to supply the majority of the building's energy needs. Every apartment will also be provided with sub-metered energy, while all heating, cooling and hot water are generated through energy-efficient electrical systems.
A 5,000-square-foot retail space will occupy the building's first level which, depending on the tenant, will likely be an asset to residents. The project is a short walk from Pratt Institute's main campus and an even shorter walk to the Classon Avenue station of the G train. The C train at Fulton Street is also close by. Highly-rated eateries nearby include
Speedy Romeo
,
Taylor Made Jamaican Eatery
, and
Clemintine Bakery
.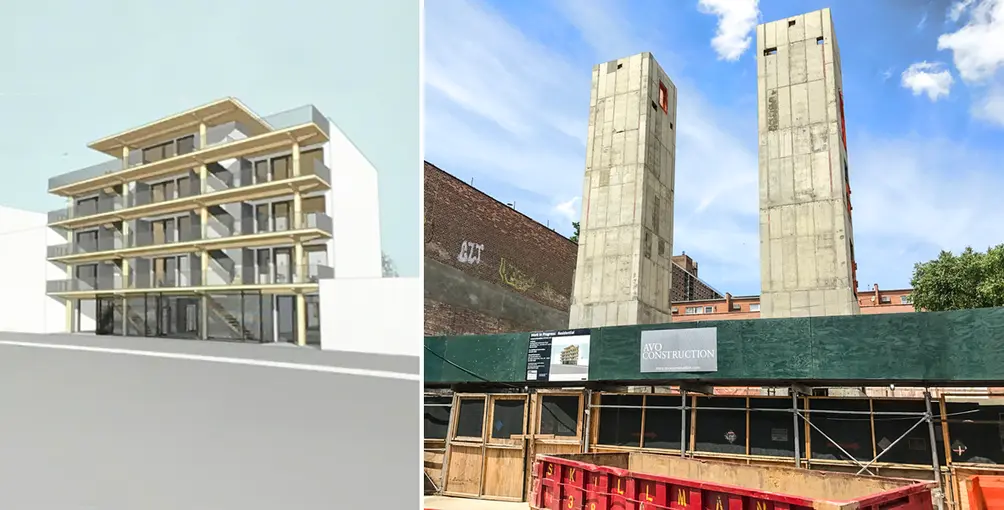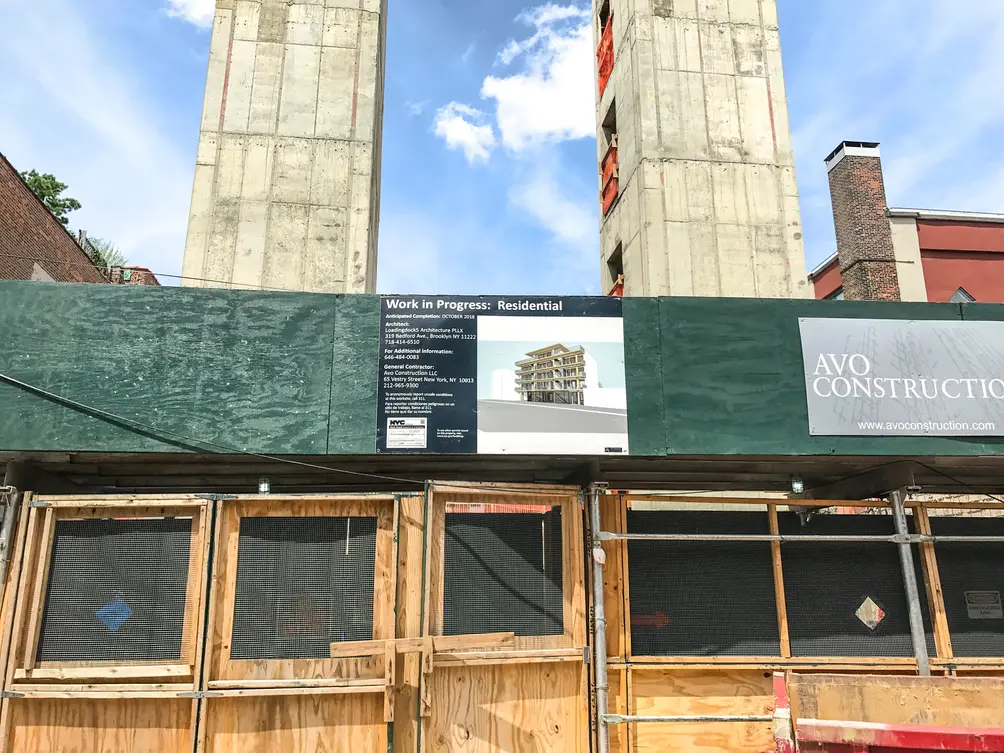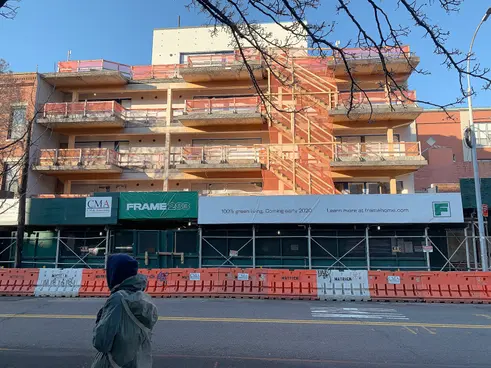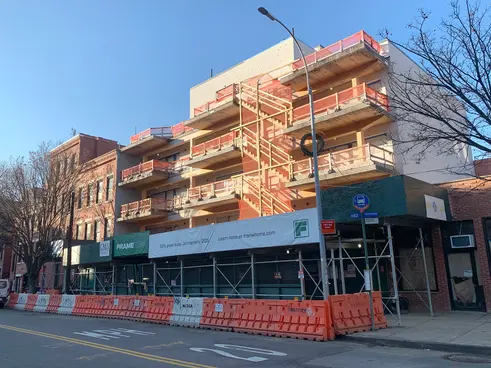 The CLT system, which uses prefabricated timber panels, provides a shorter construction timeline and many other benefits. Wood is a renewable resource largely produced from timber grown in sustainably-managed forests, making it an eco-friendly alternative to steel and concrete that goes hand-in-hand with Passive House standards due to its weather-tight panels.
Additionally, according to
Urban Green
, timber construction can mitigate climate change by improving a building's total carbon storage by nearly 68 percent.
So why don't we see more CLT buildings? Well, for one, building codes in NYC dictate that wood-framed structures cannot exceed six stories. Manhattan's first planned timber skyscraper (10 stories) was scrapped after the developer, Sy Ghassemi, deemed it
unfeasible
due to the current code and a downturn in the luxury market. SHoP Architects was supposed to design the building, which would have risen at 475 West 18th Street.
And of course, there are also fears of creating a fire-prone building, despite cross-laminated timber's classification as a fire-resistant material. The system is already popular in cities around the world like London, Canada, and Tokyo, where the
world's tallest wooden skyscraper
(1,148 feet tall) is planned.
For now, we just have Flank Architecture + Development's recently completed CLT building at
360 Wythe Avenue
to enjoy, and Syndicate Architecture's
82 Ainslie Street
to look forward to.
Houston House
at 298 East 2nd Street was initially supposed to be NYC's first CLT Passive House, but it looks like that's no longer the case.
Additional Info About the Building