Now that the weather (Finally! At long last!) is warming up, New Yorkers will want to spend more time enjoying the fresh air. However, some of the best Manhattan skyline views can be seen from across the river: A new crop of Jersey City rentals has been designed to include outdoor space that rises above the streets and looks out on panoramic skyline views. Truly fortunate residents can admire the views while doing laps or sunning themselves on their pool deck.
Lenox, 207 Van Vorst Street
The roof decks, outdoor pool, barbecue and lounge stations, and stunning city views are reason enough to move into Lenox. In case you need more, the building offers apartments with open layouts and expansive windows, as well as high-end amenities targeting a young, tech-savvy crowd. Its location near two PATH stations and a light rail makes for a convenient commute to Manhattan.
Ellipse, 25 Park Lane South
The 42-story Ellipse is topped off with an expansive pool deck overlooking the Hudson River offering barbecue stations, lounge areas, and jaw-dropping views of Lower Manhattan. Inside, the apartments, lounge, and fitness center also make the most of the city views.
Jersey City Urby, 200 Greene Street
At this standard-setting, 69-story tower, outdoor amenities include a heated pool and deck, lounge areas with fire pits and barbecues, and several green spaces. Indoor perks include thoughtfully designed apartments and high-quality community space.
M2 at Marbella, 401 Washington Street
Minutes from Manhattan, homes at M2 at Marbella offer stunning views, excellent attention to detail, and incredible lifestyle amenity offerings. The crowning glory is a 39th-floor penthouse sky deck with a swimming pool and sky lounge overlooking Manhattan skyline views.
50 Columbus, 50 Christopher Columbus Drive
The heated pool and deck at 50 Columbus are ideal for exercising, socializing, and relaxing. The building's offerings also include apartments designed by Andres Escobar, a basketball court, game room, lounge, and on-site parking.
Journal Squared, 615 Pavonia Avenue
Journal Squared prides itself on building a community and bringing residents together; where better to do that than the rooftop pool overlooking the Manhattan skyline? In inclement weather, there's always the sky lounge, fitness center, and screening room.
Liberty Towers, 33 Hudson Street
In any setting, uninterrupted views of the Manhattan skyline can't help but inspire a person. In the 37-story Liberty Towers, they get residents out of bed, keep workouts interesting, and offer quite a backdrop for the rooftop pool and lounge area.
70 Greene Street's location on Jersey City's waterfront makes for a great community, convenient transportation access, and stunning New York skyline views. The amenities, which include an outdoor pool and hot tub, provide everything residents need to thrive in the building.
Monaco, 475 Washington Boulevard
Amenities at the 50-story Monaco include a rooftop pool and hot tub, health club, business center, party room, screening room, conference room, and playroom. Furry friends are not forgotten; the building also has a dog run and grooming station.
Trump Bay Street, 65 Bay Street
At 50 stories high, it's no wonder almost every apartment and amenity in this building offers amazing skyline and river views. No expense was spared to make apartment life feel more like that of a luxury hotel.
Additional Info About the Building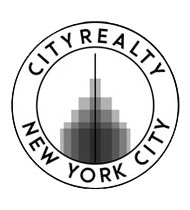 Content Specialist
Michelle Mazzarella
Michelle is a contributing writer and editor for real estate news in New York City